Shibuya and Shinjuku are the two biggest urban centers in Tokyo and two of the liveliest. They're the most traversed transit hubs in the city, and vibrant destinations in their own right. While most tourists will visit the two urban centers, few people tackle a walk between the two. However, if you're up for a bit of a hike, a day walk from Shibuya to Shinjuku, with stops in between at Meiji Shrine, Harajuku, and the Omotesando Hills, is the perfect introduction to the largest city in the world. This particular walking tour has always been a favorite of mine. A quick trip through the Shibuya Scrable, Central Gai and 109 department store will give you a taste of what Shibuya has to offer.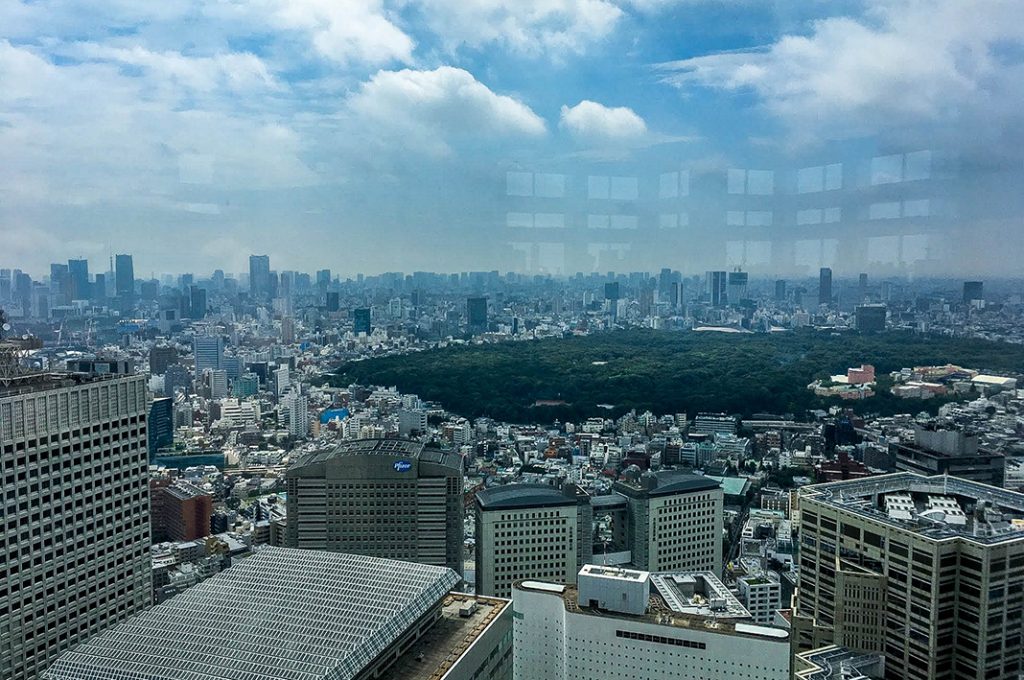 Shibuya Sightseeing
Shibuya is a popular spot to begin a tour of Tokyo. Most of the major train and subway lines pass through the hub, and it features several easy-to-find landmarks if you're meeting up with a friend or family member. Shibuya is also home to some of the most iconic spots in the city, from the hyper-mediated and densely packed scramble crosswalk to the solemn statue of the ever-faithful dog Hachiko, you could easily spend an entire day in metropolitan center. If you're planning to spend the day walking to Shinjuku, however, you might want to try a condensed Shibuya sightseeing trip. You can find a map of the first part of this tour here.
Starting out at Hachiko
Any train line in Shibuya will have direction to a Hachiko exit (exit 8). The statue is the universal meeting spotting in Shibuya, making it the perfect place to start your trek. The statue commemorates a faithful dog who waited for his owner by Shibuya Station for years, even after his owner's death. Rubbing the statue is meant to be good luck, and taking a picture is all but required for tourists and locals alike. Expect to find a long line of people doing just that.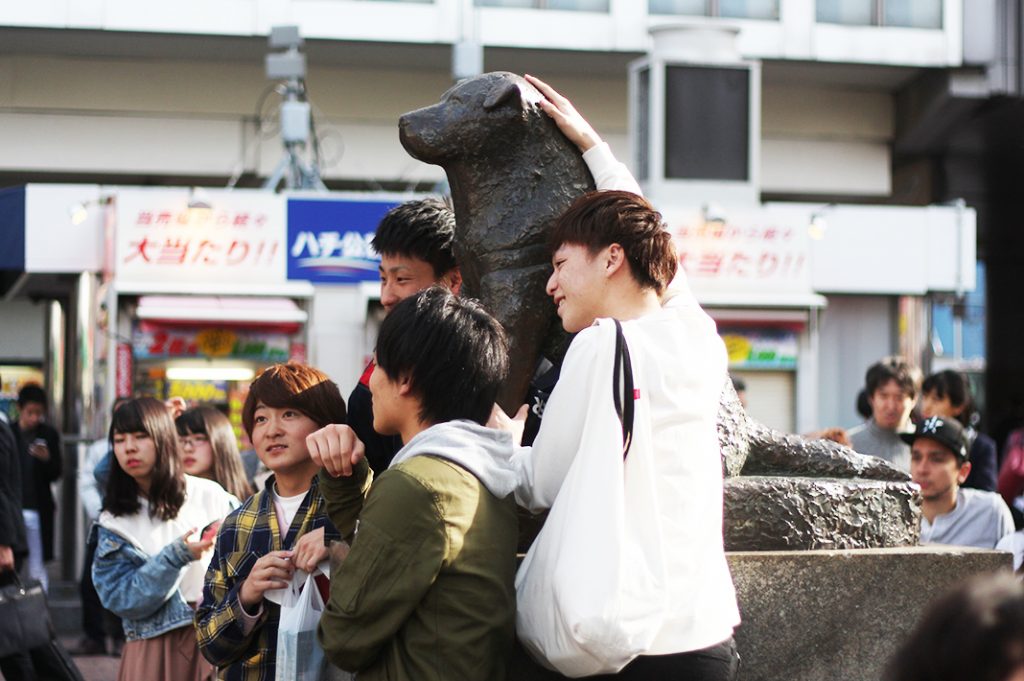 Next to Hachiko is a large green subway car that has been converted into an information center, and here you can collect maps, pamphlets, and other info for your trip.
While you wait, you can take in the spectacle of the large Shibuya Scramble. Pedestrians gather on all sides only to spill out in every direction as soon as soon as it turns green. The rhythm is hypnotic and the crosswalk almost seems to breathe.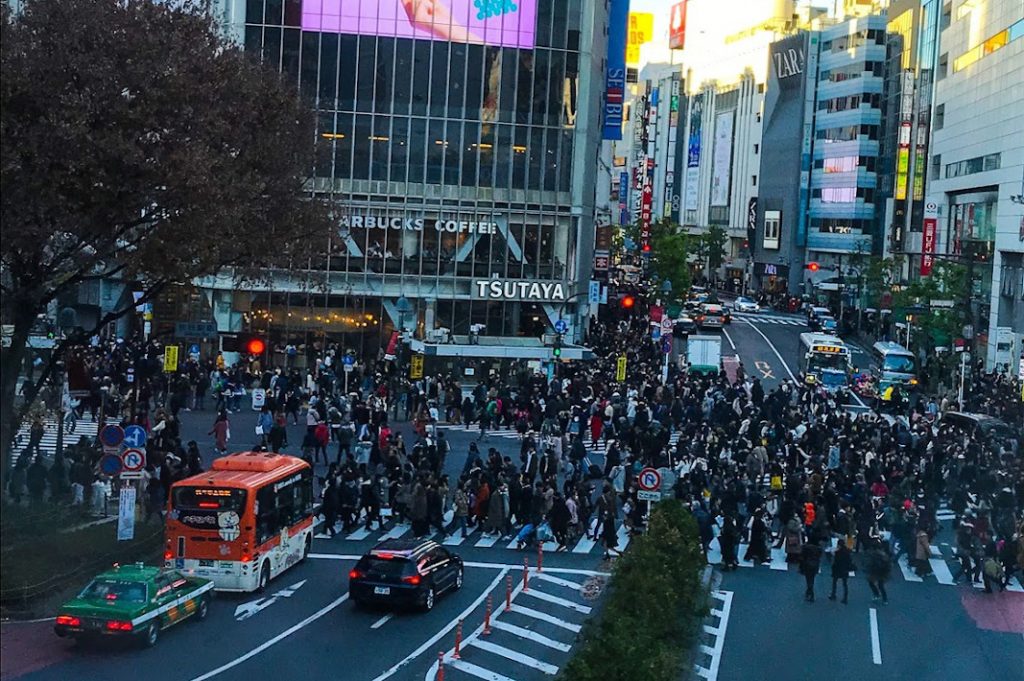 A Quick Shopping Circuit
If you're in Tokyo to do some shopping, you'll most likely want to travel north from Hachiko and head into the Centre Gai, sometimes also called Basketball Street. Ramen shops dominate the Centre Gai, but if you're early for lunch, you might want to head on straight to Don Don Down on Wednesday to grab some secondhand clothes. Just make sure that you check the date, as the prices change with the day of the week.
To continue your Shibuya sightseeing trip, turn right when you see the Zara and continue along the main Bunka-Dori Avenue until you see Don Quixote. The "mega" large department is the perfect place to grab souvenirs and sells everything from distinctly Japanese flavors of Kit Kat to t-shirts of your favorite Tokyo train station.
From Don Quixote, backtrack back towards the station. Along the way, you'll pass by the towering 109 department store. For nearly four decades the 109 has been a center of women's fashion in Tokyo. It has spawned several distinctly Shibuya styles, and a quick visit inside is sure to offer up a spectacle of fashion unlike anything you'll find anywhere else in Tokyo, if you're not blinded by the fluorescent lights and hyper-vibrant colors on display, that is. After you finish checking out 109.
Continuing the Walking Tour
Most of the major stores have branches in Shibuya, so if you've come to shop, you can continue sightseeing in Shibuya on your own. However, when it comes time to leave Shibuya, it's helpful to return to Hachiko Square to re-orient yourself. This time you'll want to head north again but stay to the right of the massive Tsutaya and Starbucks store. As you head north, you'll pass by a large Tower Records on the right, still in business despite the closure of the chain in North America. A little further north, and you'll pass through an underpass and find yourself entering Harajuku. This will mark the end of the first part of your tour of Shibuya's two biggest neighborhoods.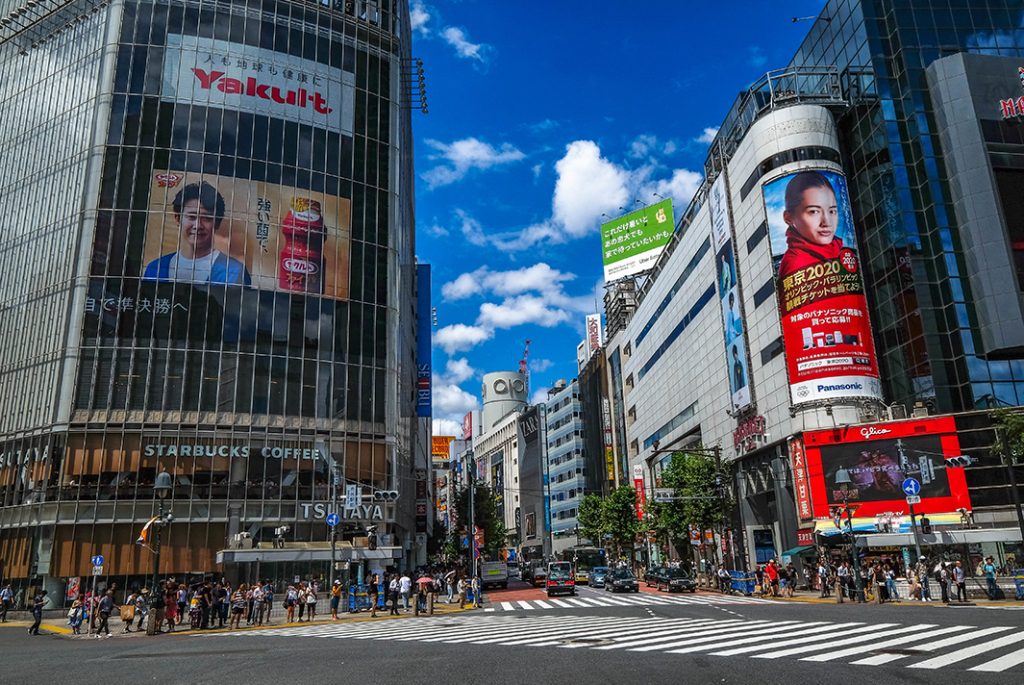 Post by Japan Journeys.