It is not widely known, but one of the coldest places in Honshu, Japan's main island, is the Kaida Plateau in the Kiso Valley, Nagano. Here, locals experience the kind of winters where lakes will freeze over completely. While this extreme cold may limit some activities, it certainly affords many others like skiing, snowshoeing and even ice fishing.
In these winter landscapes, everything may appear to be dormant until Spring, but dig a little deeper (or drill into the ice) and you'll find there is more going on than meets the eye. In the icy waters of this mountainous region live tiny Smelt fish (or in Japanese, wakasagi) which make for excellent tempura.
How to get to Kiso
This Smelt fishing spot in Kiso is 3.5 hours from Tokyo and 90 minutes from Nagoya, both by car. You can also get the bullet train to Kiso Fukushima Station and go from there. The ponds and lakes in the area freeze completely from December to the beginning of February, thus, 'tis the season to be jolly… about smelt fishing.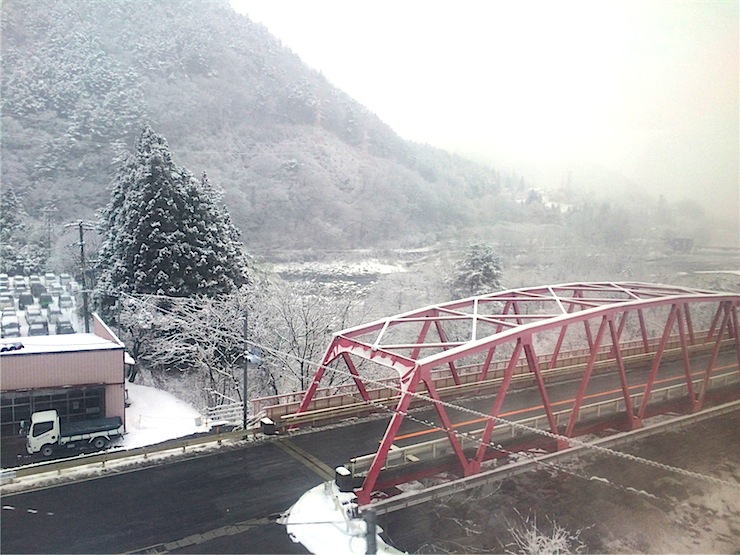 Dressing for winter in Kiso
To protect yourself from the cold, make sure you start out by wearing double layers of inner-wear (think thermals and fleece) and socks. High boots are also a must – you can even slip heating pads inside for extra warmth. Your outerwear should also protect you from the wind chill, as it is quite intense on the completely exposed, frozen lake. Don't forget gloves and a beanie, of course!
Fish for the best tasting Smelt
You would think that all Smelt taste the same, ie. delicious, but that doesn't seem to be the case. The word on the ground is, the clearer the water, the better the taste. To find the best fishing spots, ask the locals. Our guide was Junichi Matsui of the Ontake Yuki Godo Kaisha.
How to fish for Smelt
Smelt is a tiny fish which makes it hard to feel when you have hooked one, unlike fishing in the ocean. As soon as you feel a slight movement in the rod, that is the time to reel it in. As they tend to swim at the bottom of the lake during winter, you will want your bait to reach the bottom.
Also worth understanding is that Smelt are school fish, so once you hook one, chances are there are many more down there. If you don't feel any bites, it's best to try another location. Follow these steps for a successful catch and a tasty feast.
Cooking and Eating Smelt
Smelt from clean fresh water have no strong smell and are, in fact, delicious. Fresh Smelt can be cooked as tempura and the bigger sized ones can be salted and dried overnight for a more savoury flavour.
The Kiso Valley area has other unique and rare foods such as 'Sunki', a type of pickle and 'Golden ikura', large mountain trout. Unknown to many, they are a must on any foodie itinerary. For more information about exploring the winter and culinary wonderlands of Kiso, visit this website.
Post by Japan Journeys.