Called the oasis within the city, Canal City is a massive complex housing hundreds of shops, a theatre, game centre, cinemas, two hotels and a namesake canal that winds through it all. With everything you need to shop until you drop, rest and energise, it's no wonder this is touted as one of the best places to shop in Fukuoka.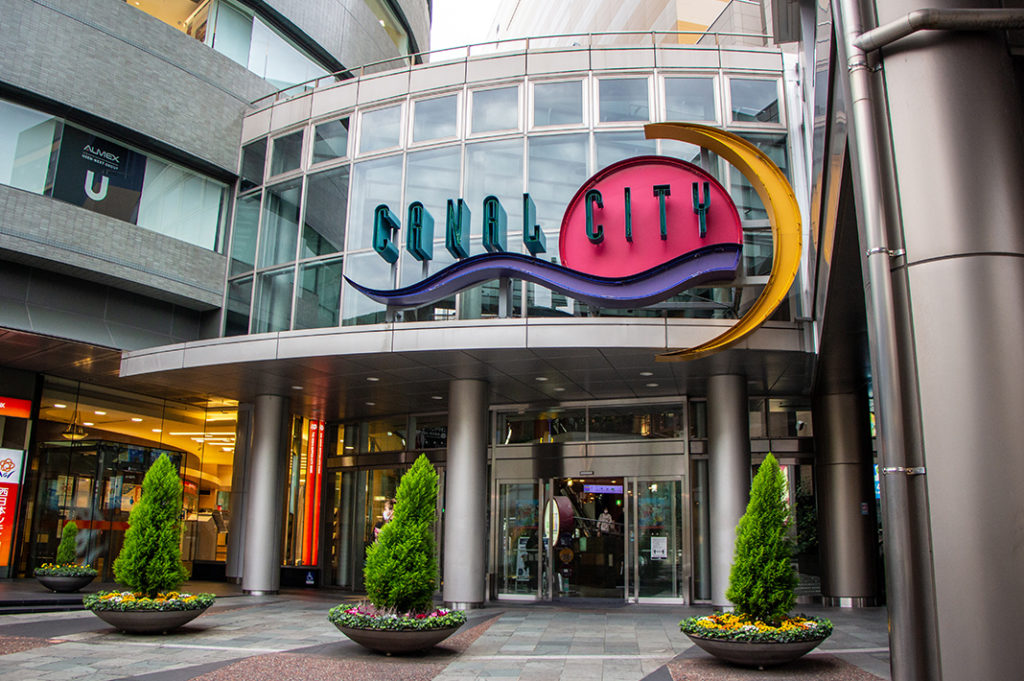 One of the most immediate standouts is the design. Built in 1996, it's got that very era-specific palette that reminds me of, well, the mid-nineties. Movie cinemas, amusement parks and game centers of the mid-nineties to be precise. Canal City is spread over six buildings; savvy locals navigate the walkways and shortcuts with a flip of the hair, I, however, went in circles. The stroll was enjoyable though, with interesting shapes and curves in salmon, coral and teal.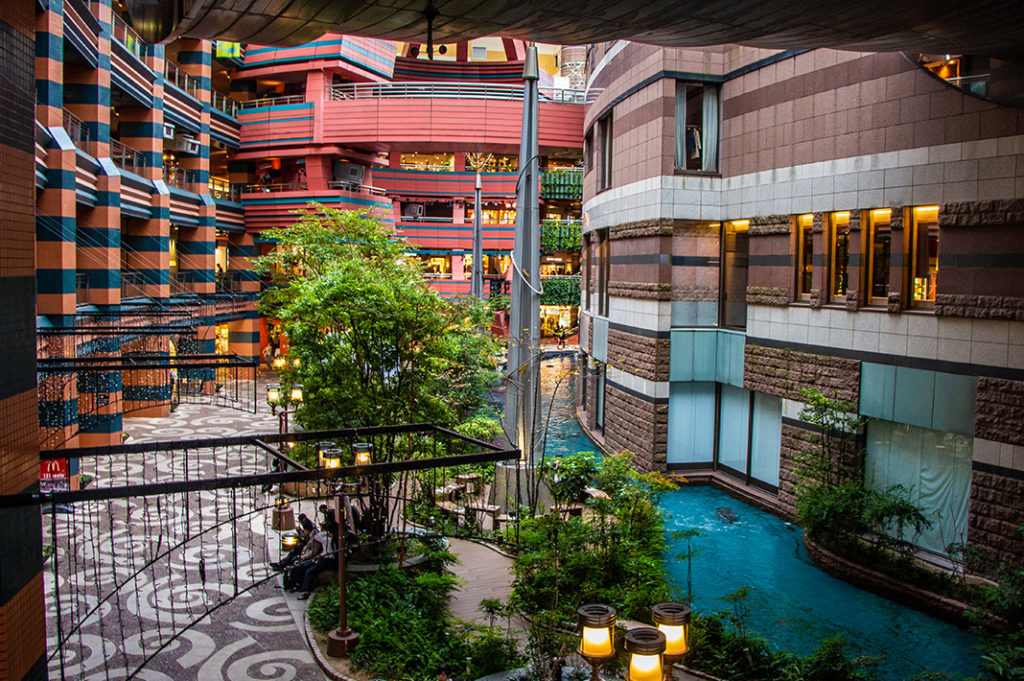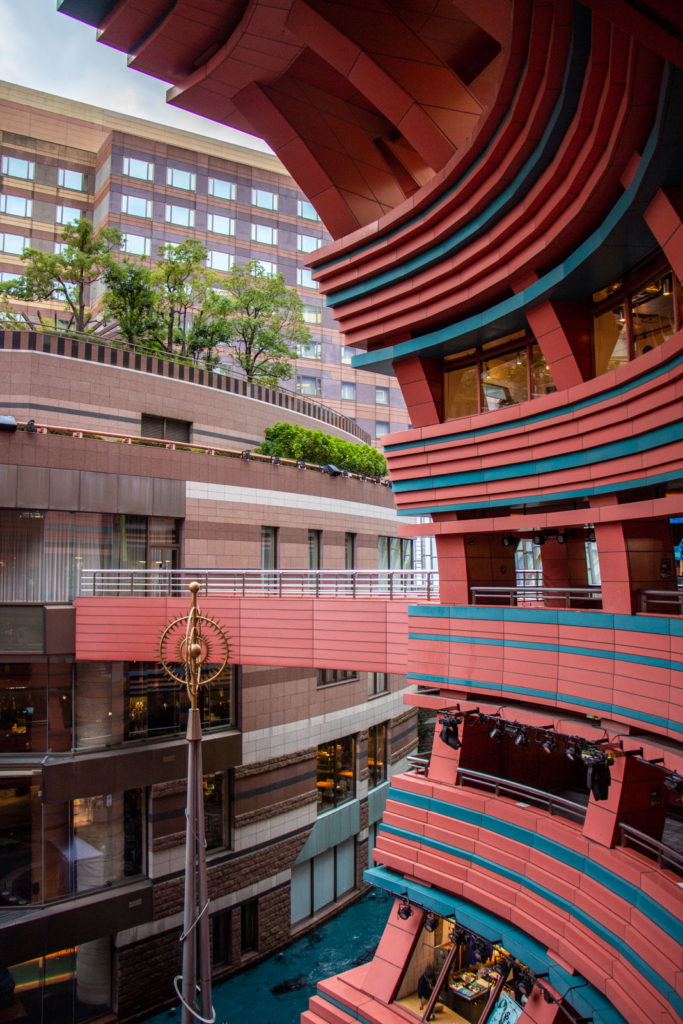 Shopping
When it comes to retail therapy, there are hundreds of choices at Canal City. You can stick to the brands you know, like Levi's, Stussy or H&M. But, if you're feeling a little more adventurous, check out Japanese brands like UNIQLO, Onitsuka Tiger or MUJI. The savvy shoppers out there will be pleased to know that Canal City is also home to over twenty stores offering tax-free shopping.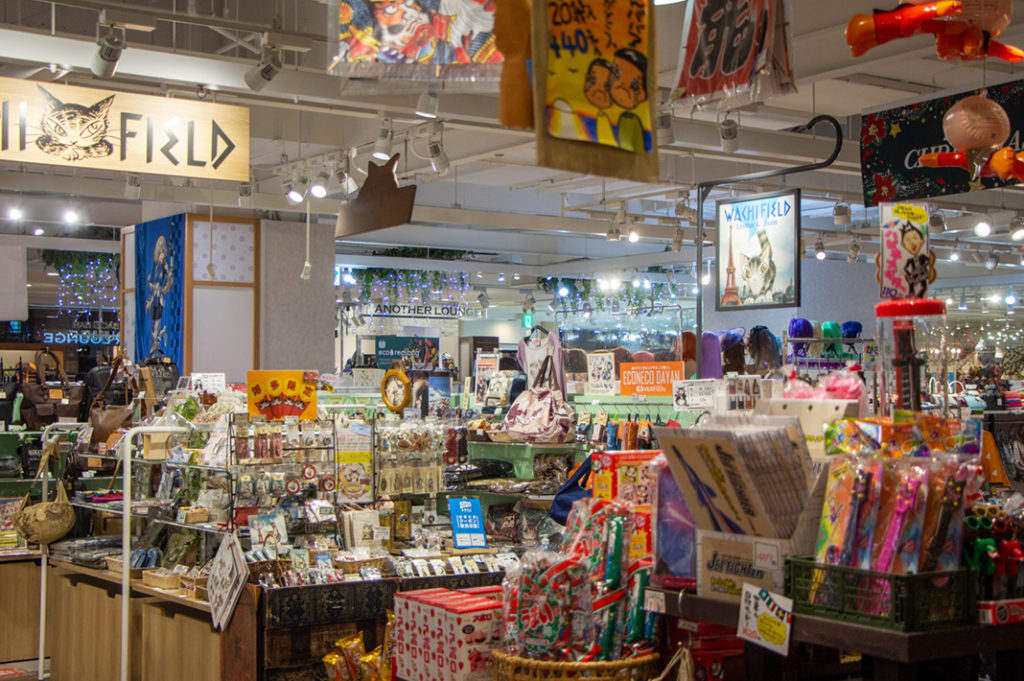 And if you need to replace your worn-out shoes like I did, I can attest that the ABC Mart was a welcome oasis within the oasis within the city. This and more are why Canal City is known as one of the best places to shop in Fukuoka.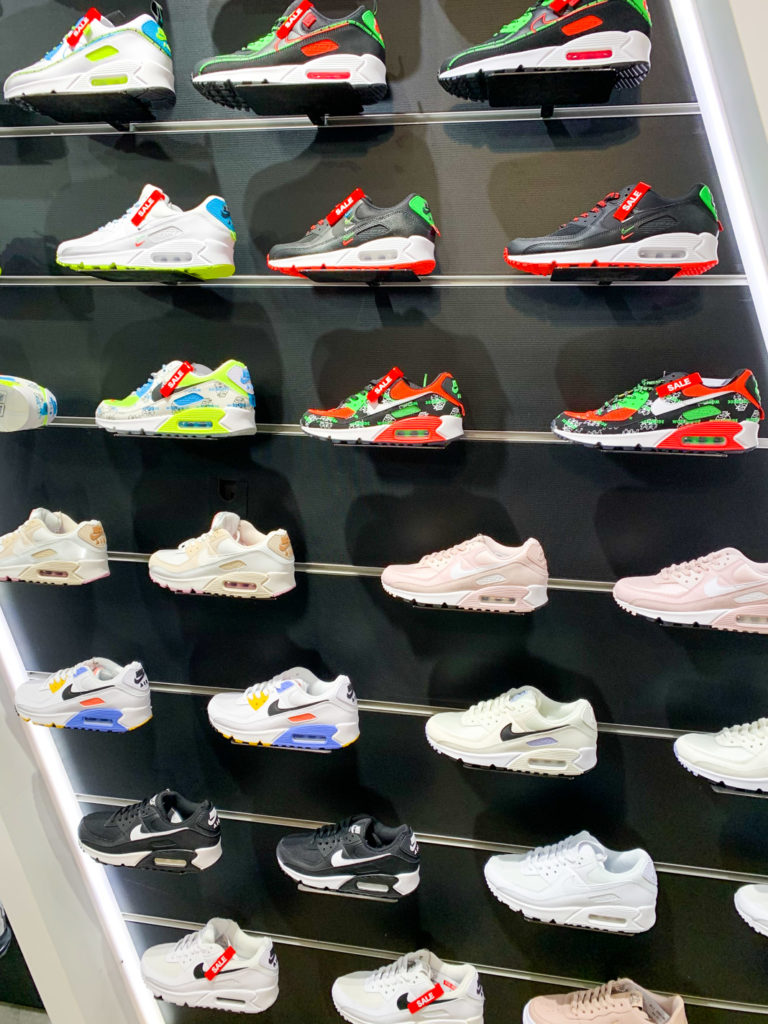 Dining
There are dining options in Canal City to suit any taste. From Japanese to Western, coffee houses or even a cheeky Big Mac, the quick options are endless. If you like kitsch and themed eateries, check out the Kirby Cafe, Moomin Bakery or the Gundam Cafe.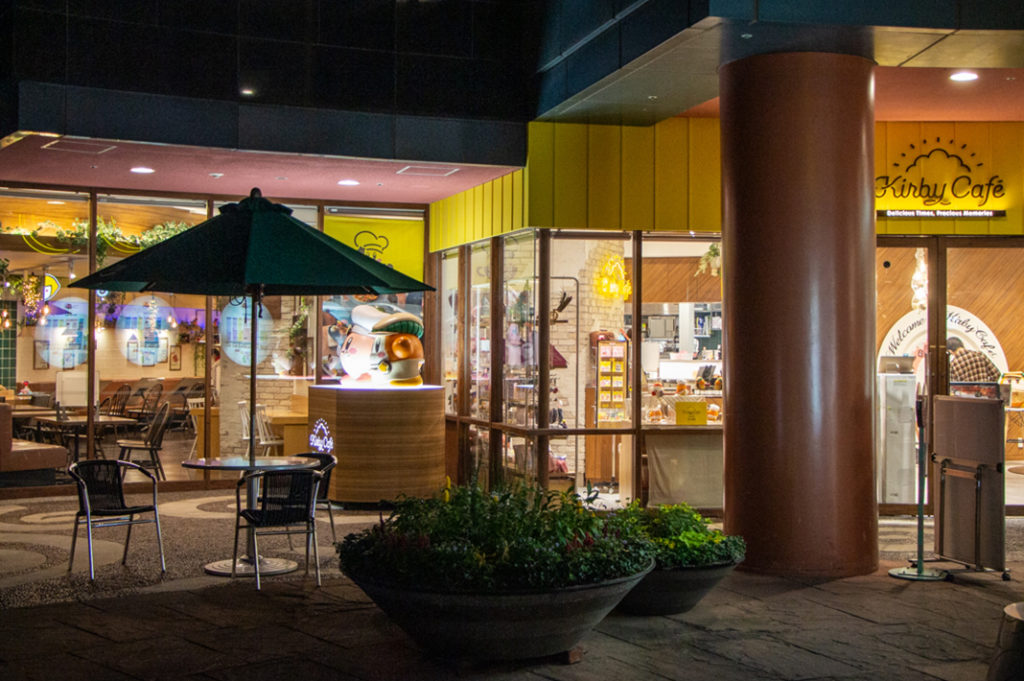 For those looking for something a little higher class, Canal City comes through, too. The Grand Hyatt building is a great place for a cocktail or a juicy grilled steak. I, however, was operating on the 'when in Rome' philosophy and went up to check out the ramen floor!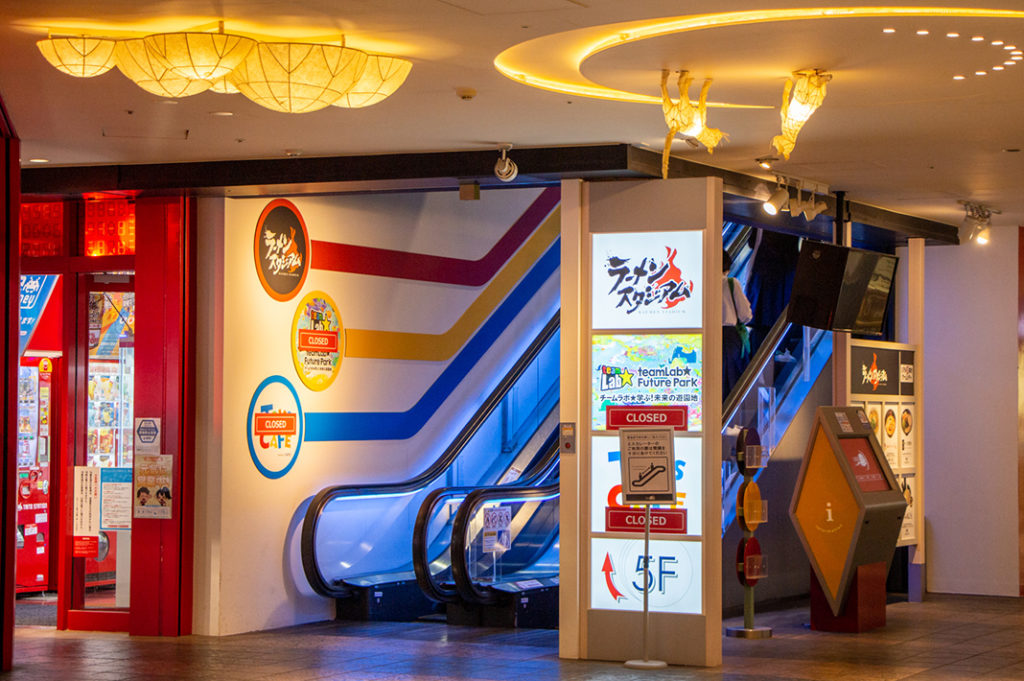 Ramen Stadium
Located on the fifth floor of the Center Walk building, the Ramen Stadium is a collection of eight ramen restaurants in one delicious spot. Decorated with lanterns, vending machines and noren curtains, it's an exciting little ramen moment that noodle fans will no doubt appreciate.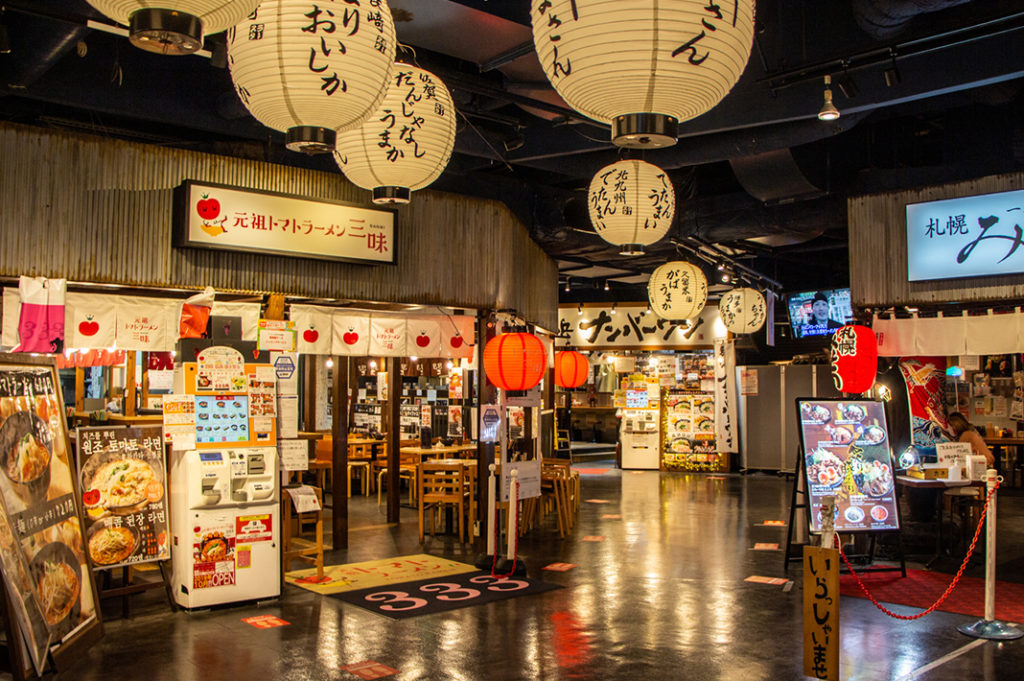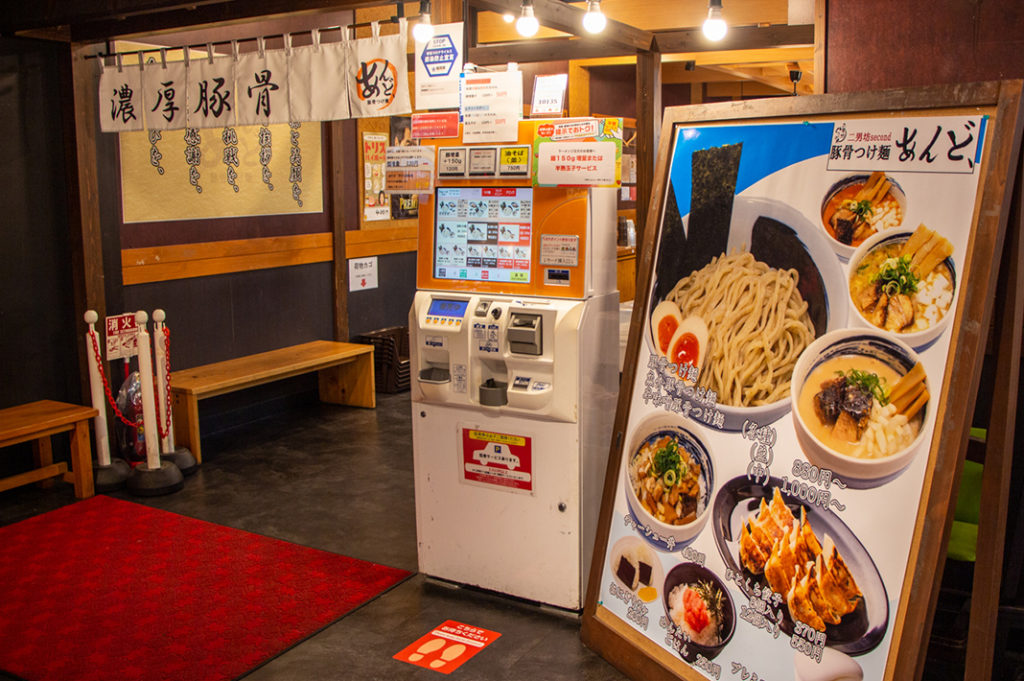 But what to order? You could go for a classic tonkotsu from a stalwart local chain, or if you've already experienced Hakata style, try one of the alternatives. Tsukemen, dipping style, is fun if you haven't had it before; Hokkaido style adds a layer of complexity with its signature miso paste, but there's also an interesting modern style tomato ramen. My advice? Follow your nose and trust your gut.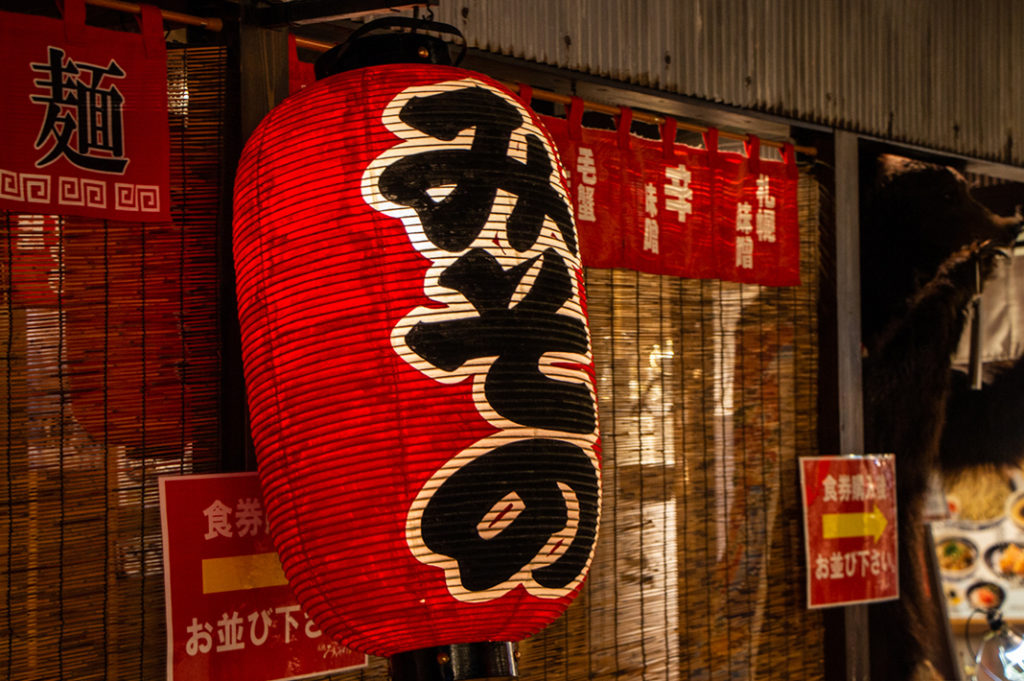 Community entertainment
If shopping isn't enough of a thrill, there are also cinemas and game centers inside the complex. After all, it is a mid-nineties oasis, is it not?
For those who need a breath of fresh air, the fun continues outside in the 'Sun Plaza.' Every thirty minutes, the fountains dance in time to music, delighting the crowds. This is particularly exciting at night when the fountain show lines up with 'Aqua Panorama' (on the hour — usually 7 pm and 8 pm).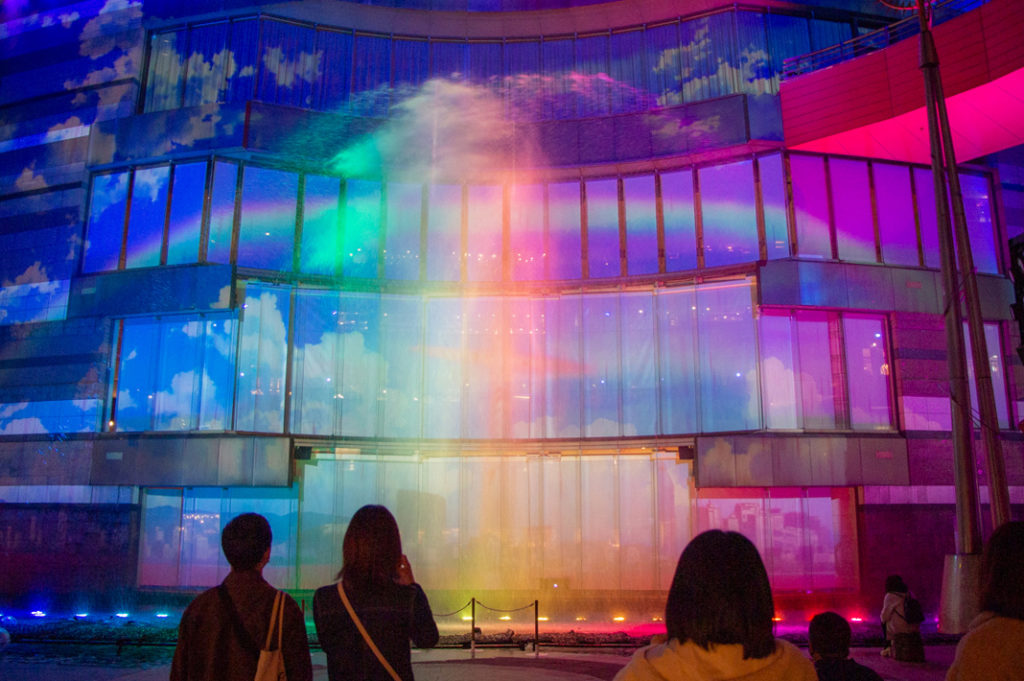 The building behind the fountain becomes a 2,500-inch screen for some epic 3D projection mapping. The 8-10 minute cacophony of light, sound and water jets are quite thrilling and never fail to draw a crowd. The fountain show and nighttime projections take place in the 'Sun Plaza' open space, which can be seen from B1 to 4F.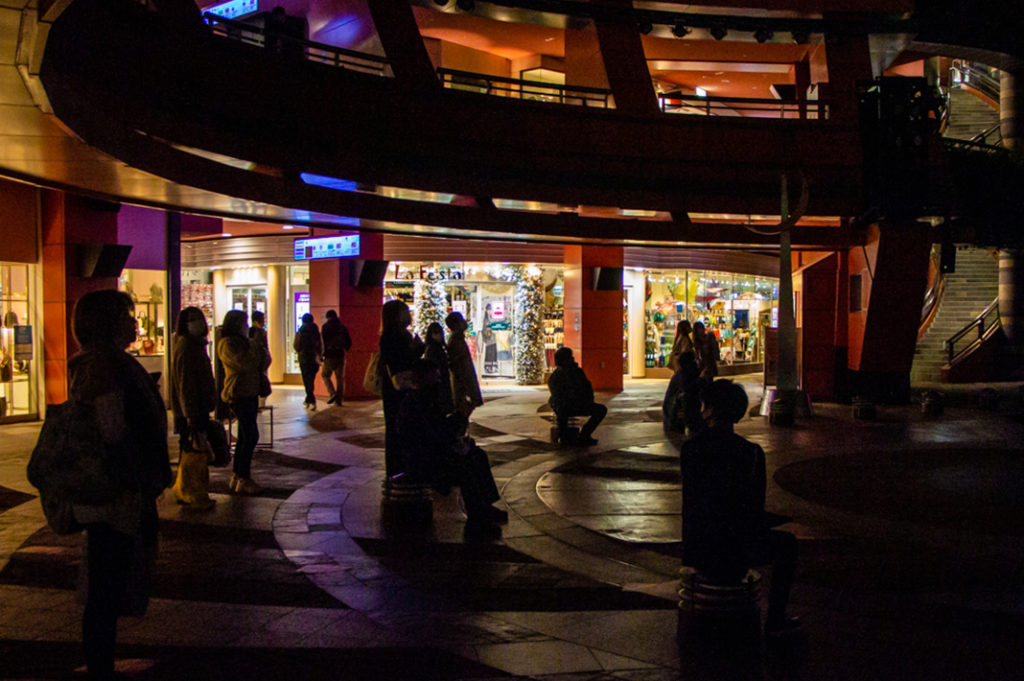 Canal City also use their open spaces for art installations, stage shows and seasonal events. Think Christmas, Golden Week and even local matsuri. The first floor of the Business Center Building is home to a Tourist Lounge that can help with any foreign language concerns. For all this and more, Canal City is truly one of the best places to shop in Fukuoka. Go get your 90s mall on.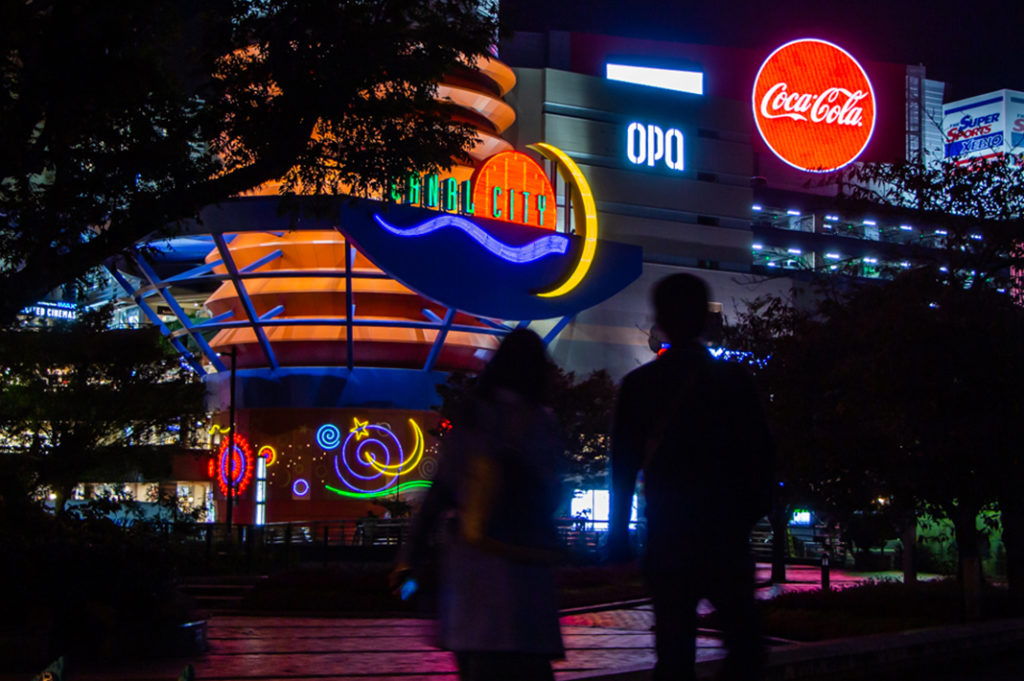 Accessing Canal City
You can reach Canal City Hakata in 10 or 15 minutes on foot from either Hakata Station or Tenjin Station. It's also very close to the yatai (outdoor food stalls) lining the Naka River. Definitely, a great place to stop by if you have some room left for a bite to eat or a drink. 
Name: Canal City Shopping Mall
Address: google maps link
Open: typically 10:00am – 9:00pm
URL: website
Post by Japan Journeys.