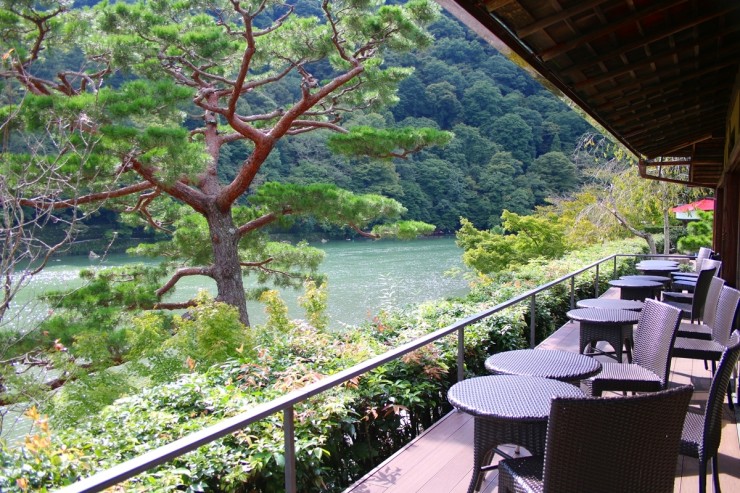 Arashiyama is one of Kyoto's most popular tourist spots with locals and visitors alike. The bamboo forest, monkey park and serene nature are among the many reasons people visit year-round. There is plenty to do here besides that—you could pick up some souvenirs, wander the quaint streets or enjoy some Arashiyama food at places like the popular Cafe Hassui.
Central to Arashiyama is the lengthy Togetsu Bridge, where countless visitors have stood marvelling at the mountain views while the waters of the Hozu River flow beneath them. This is the quintessential Arashiyama experience. The views are particularly beautiful towards the end of year when the hills transform into a patchwork of Autumn colour.
A luxurious cup of coffee
If you're looking for an excuse to treat yourself on your Arashiyama day trip, Cafe Hassui at the Suiran Luxury Collection Hotel Kyoto is a fabulous place to do so. They serve up seasonal Arashiyama food as well as coffee.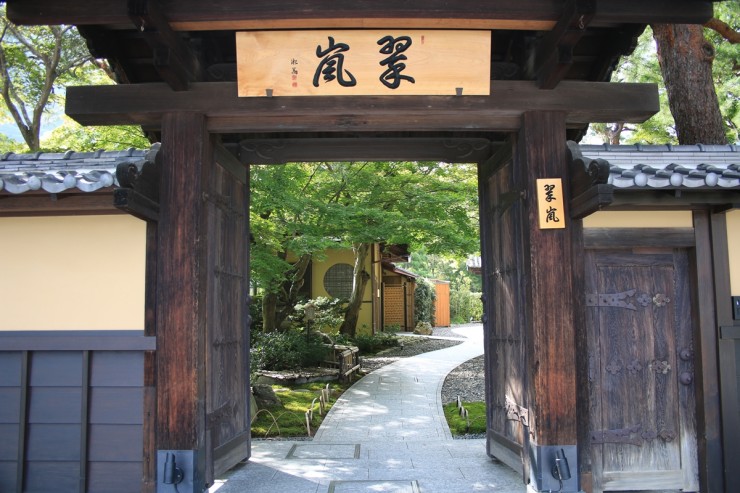 The 'Suiran' hotel opened in April 2015 and is a 'Luxury Collection Hotel' property of parent company Starwood Hotels & Resorts. This is one of the finest brands alongside the Sheraton, Westin and St. Regis.

Those who can afford to should certainly enjoy the accommodation, though there is another way to get a touch of luxury at a fraction of the price.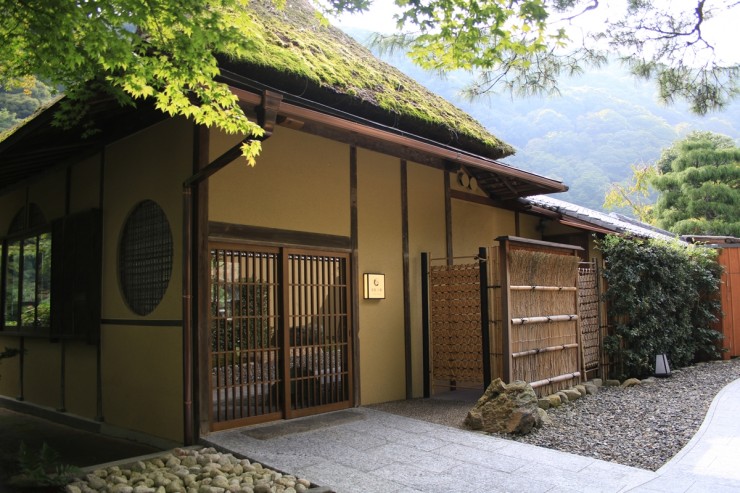 Cafe Hassui, or 'saryo hassui' is a riverside coffee house situated alongside the Hozu river. It is housed inside a 100 year old thatched roof building originally constructed for poets and still contains some original works on display. The cafe is surrounded by beautifully landscaped gardens and stunning panoramic views of Arashiyama, visible from the floor-to-ceiling windows or the terrace.

Take in the Arashiyama views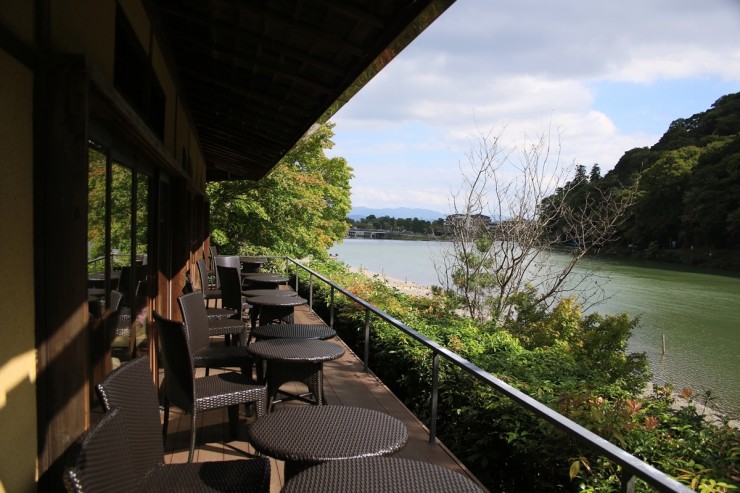 The terrace seats are popular in the sunny seasons as you can listen to the gentle sound of the river with the warm sun upon your face. In the distance, it is possible to see Togetsu Bridge.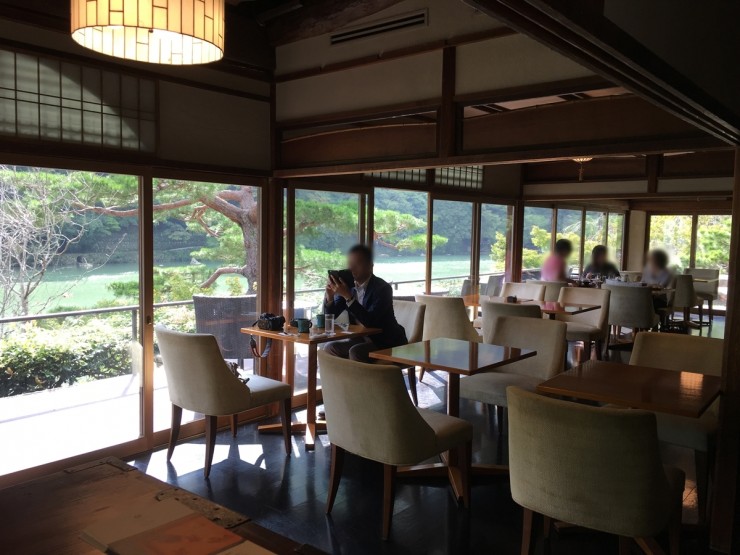 The view from inside is just as nice, sitting by the window you can still enjoy the trees and sunshine. And, if you're lucky, you'll catch a boat cruising down the Hozu River.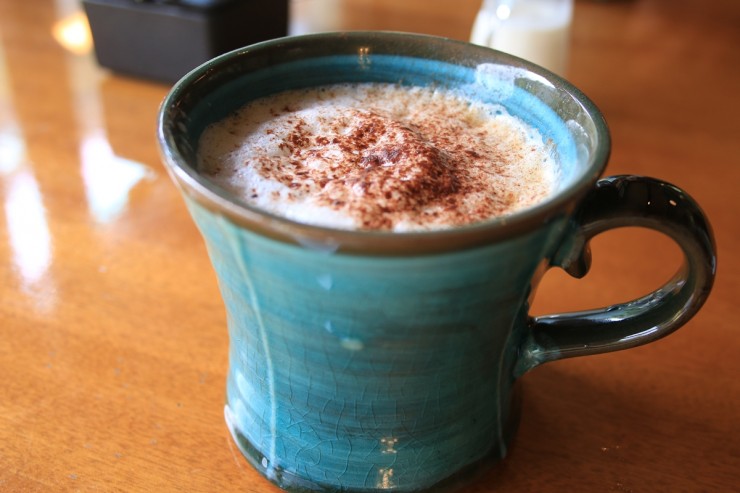 Arashiyama Food
Many people simply visit to enjoy a coffee, but for those who wish to prolong their leisure time in Arashiyama, food is also available.
The afternoon tea course is especially popular with a menu that changes seasonally. Unlike most other afternoon tea sets in Japan, it offers more savoury food items than sweets. Many visitors enjoy this set for lunch rather than afternoon tea.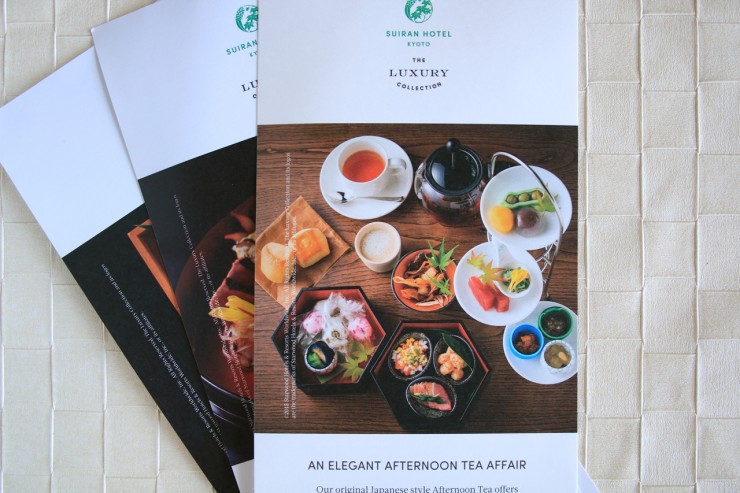 If you're planning a trip to Kyoto or Arashiyama soon, do make a reservation for this coffee house. We promise that your Arashiyama sightseeing will be made even more memorable for it.
Name: Suiran, a Luxury Collection Hotel, Kyoto.
Address: 12 Susukinobaba-Cho, Sagatenryuji Tsukurimichicho, Ukyo Ward. 15 minutes' walk from Arashiyama Station.
Hours: 11: 00 ~ 17: 00 (Regular holiday: none)
Website: http://www.suirankyoto.com/hassui
Post by Japan Journeys