There are few things more delicious and comforting than a plate of curry rice. Such is my love for the stuff that it's very possible I eat curry at least twice or thrice a week, but I have never sat down to tally the statistics for fear of what I might find. Still, it's true that I will seek it out wherever I go. A little gem of a curry restaurant I recently stumbled upon in Kyoto is Khaos Spice Diner.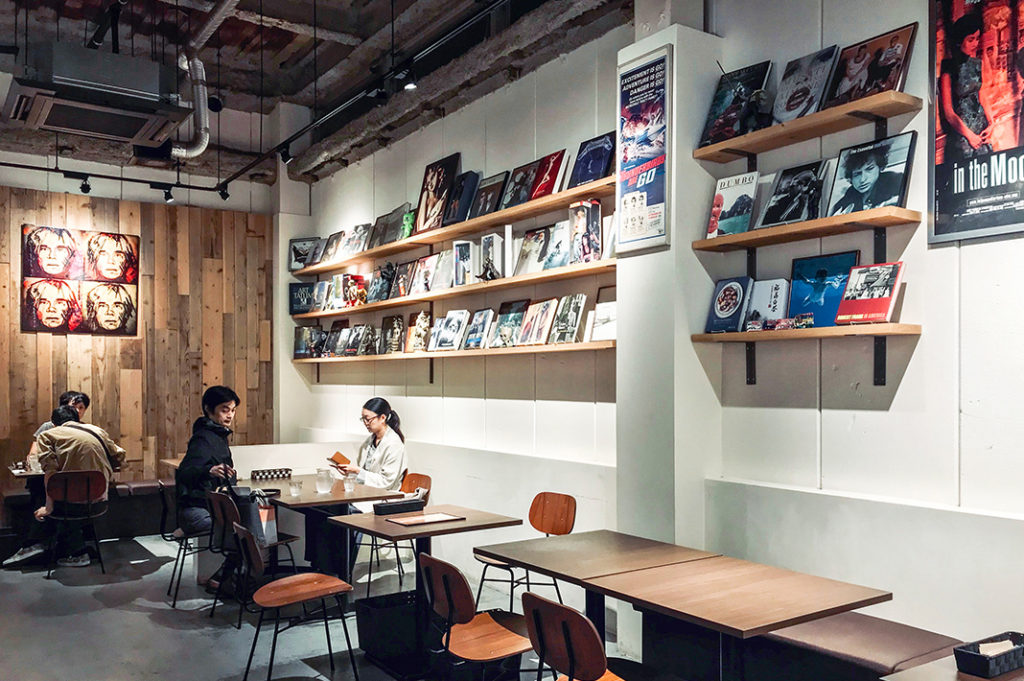 Khaos Spice Diner – a place to relax
Khaos Spice Diner opened in Kyoto in July 2017, and is an offshoot of the main Osaka restaurant. Despite being located right in the center of town (and you can't get any more central than the Teramachi shopping arcade!), they appear to have a surprisingly low profile. And despite their amazing curry, there are no queues snaking out of the door, which I am eternally grateful for.
The restaurant itself is spacious and brightly lit, with high ceilings and film posters plastered all over the wall. Reggae music gives it a rather chill vibe, without being too annoying. It's a perfect place for unwinding over a solo dinner after a long day of work.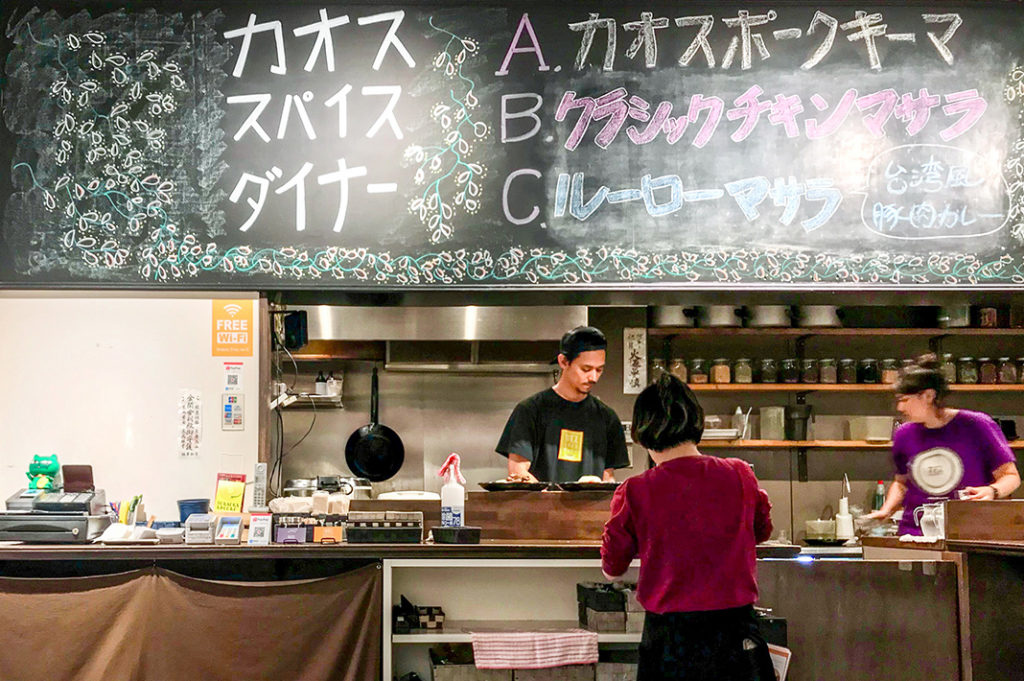 What to eat here
You usually have a choice of three curries on the chalkboard. The Khaos pork keema is a menu staple—redolent with toasted spices and the umami-rich depth of dashi. The other two change often, Curry B is typically some variant on a chicken curry, while Curry C depends on the chef's mood and what's available that day. It might be mushroom and ground beef, an autumnal salmon masala, or a curry-infused Taiwanese lu rou masala. There's just enough variation to keep it exciting.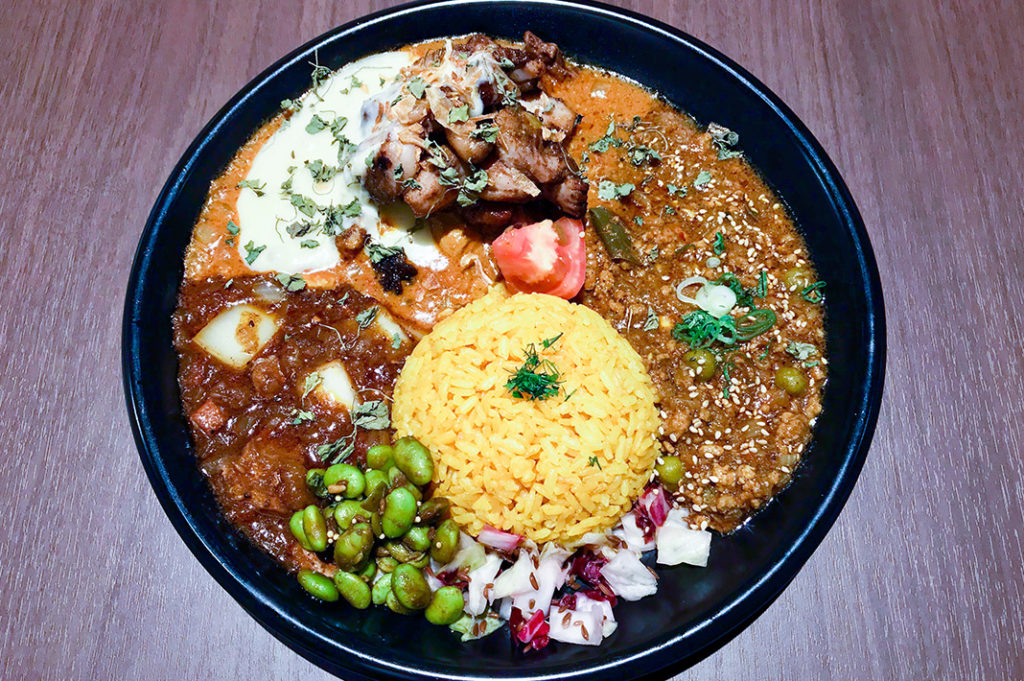 While you could theoretically go for a single curry, it's way more interesting to go for all three. That might be where the 'chaos' comes from—it's a lot on every plate, especially if you have a regular sized plate rather than the smaller one. (I find the small plate more manageable.) But it's great to be able to try all of them.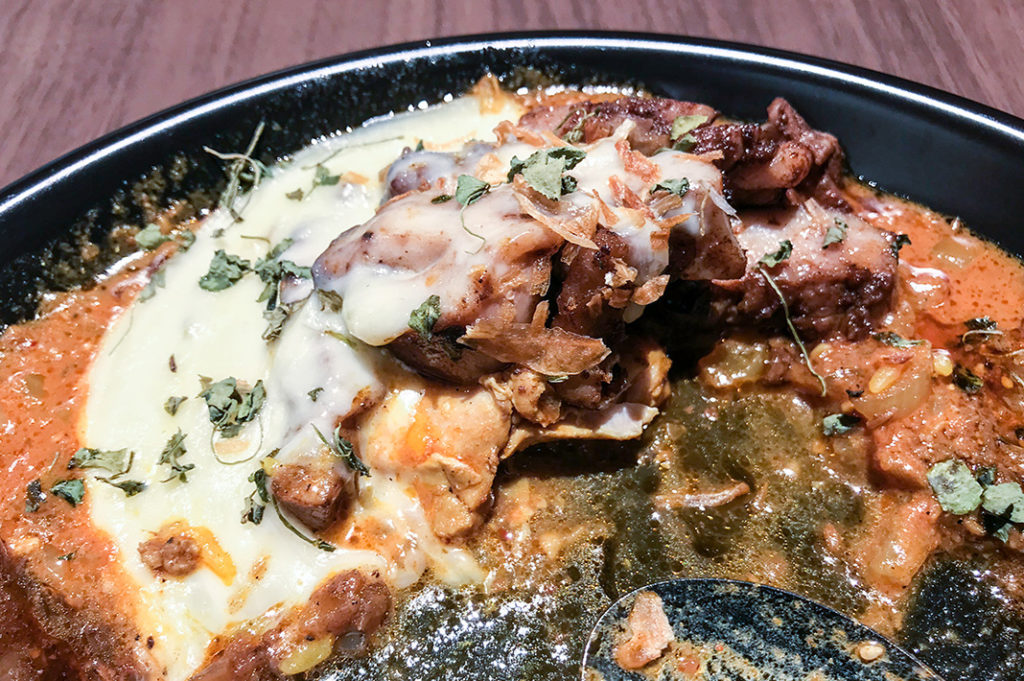 Comforting curry rice require cheese
The curries at Khaos Spice Diner are sloppy, messy, and utterly comforting. None of the curries here are especially fiery, which is great if you love curry but can't handle the heat. Plus, there's something about the combination of Indian spices and Japanese dashi that hits all the right umami buttons. Taste-wise, it never gets too one-note—the generous serving of tart pickles on the side ensure a jolt of brightness in every mouthful.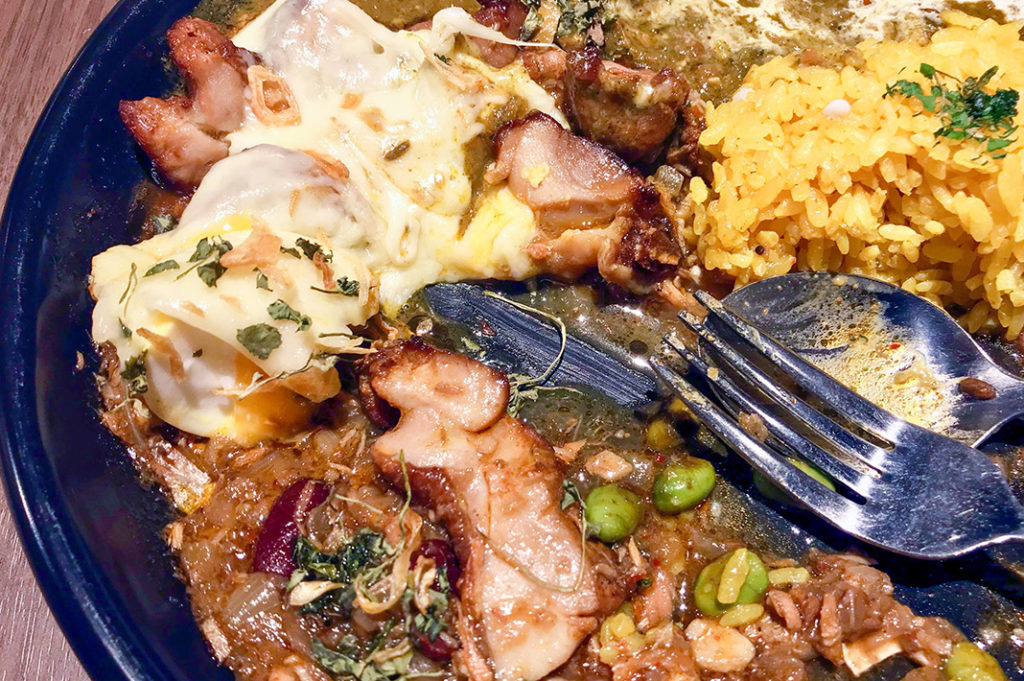 If you're not lactose-intolerant, consider adding some melted cheese to your curry. This is fairly unorthodox in most parts of the world, but fairly standard in Japan. A blanket of melted cheese makes everything that much more decadent, especially if you also order their signature gai yang (Thai-style grilled chicken) to go with it. It's not like you really need the extra protein, but when the chicken is this good, you'll wish you still had stomach space by the end of your plate!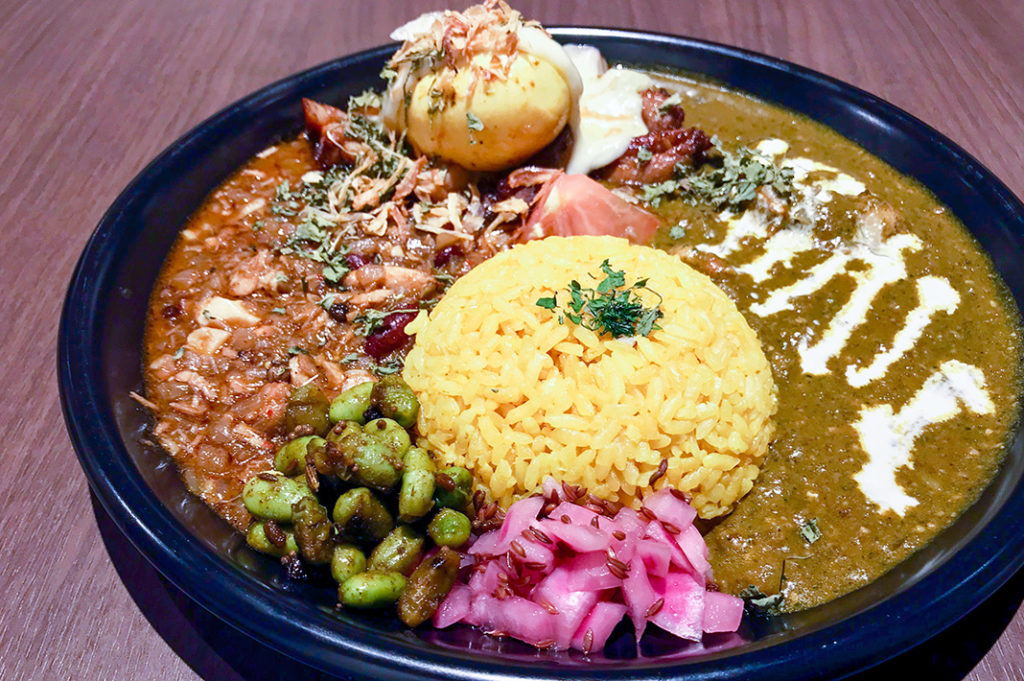 One of the best things about Khaos Spice Diner is the fantastic cost-performance. A plate like the above with all the extra toppings set me back around ¥1250—a steal compared to more extortionate Tokyo prices. And this volume of food is for the smallest portion available! If you skipped little luxuries like an egg or melted cheese, you might not even clear the ¥1000 mark.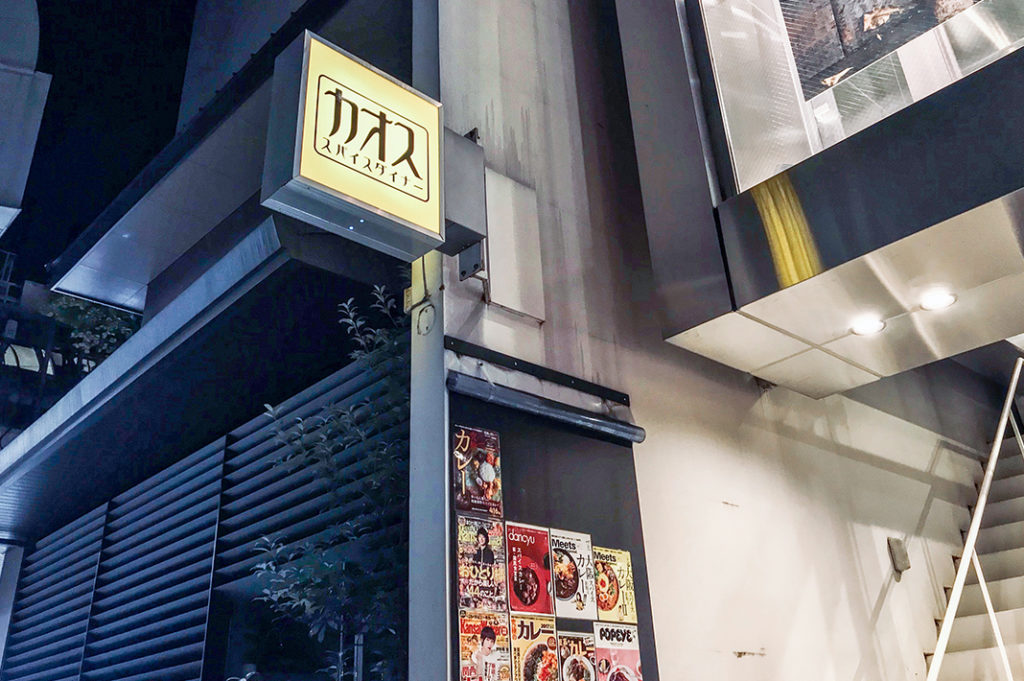 How to get here
Khaos is located up a staircase between the Teramachi and Shinkyogoku Shopping Streets. You can't miss the sandwich boards or the bright yellow sign above. We also really dig the reggae music!
Name: Khaos Spice Diner
Address: Shinkyogoku Building 2F, 406-28 Sakurano-cho, Nakagyo-ku, Kyoto City, Kyoto Prefecture
Open: 11:30am – 10:00pm
URL: http://khaos-spicediner.com/
Post by Japan Journeys.