When it comes to regional dishes of Nagasaki, Champon wins the popularity contest hands down. It seems to have made the biggest impact nationally, in any case; you can find noodle cup and convenience store versions all over Japan. Coming in a close second for locals, though, is another noodle dish called Sara Udon. Literally meaning "plate noodles", this dish has similar ingredients to Champon but is a wonder all of its own. Within my first hour of exploring Nagasaki, a few Japanese people stopped me for a chat—a fairly unusual occurrence—and told me I simply had to try this dish.  
What is Sara Udon?
Sara Udon is another Chinese-influenced dish, essentially a stir-fry on noodles. The stir-fry ingredients are similar to Champon, but there are way less of them, so to me, it feels slightly more refined. There's cabbage, bean sprouts, pork, prawns, squid and kamaboko (fish cake). The sauce is a chicken/pork broth base with starch and seasonings like oyster sauce, sesame oil, soy sauce and Chinese spices.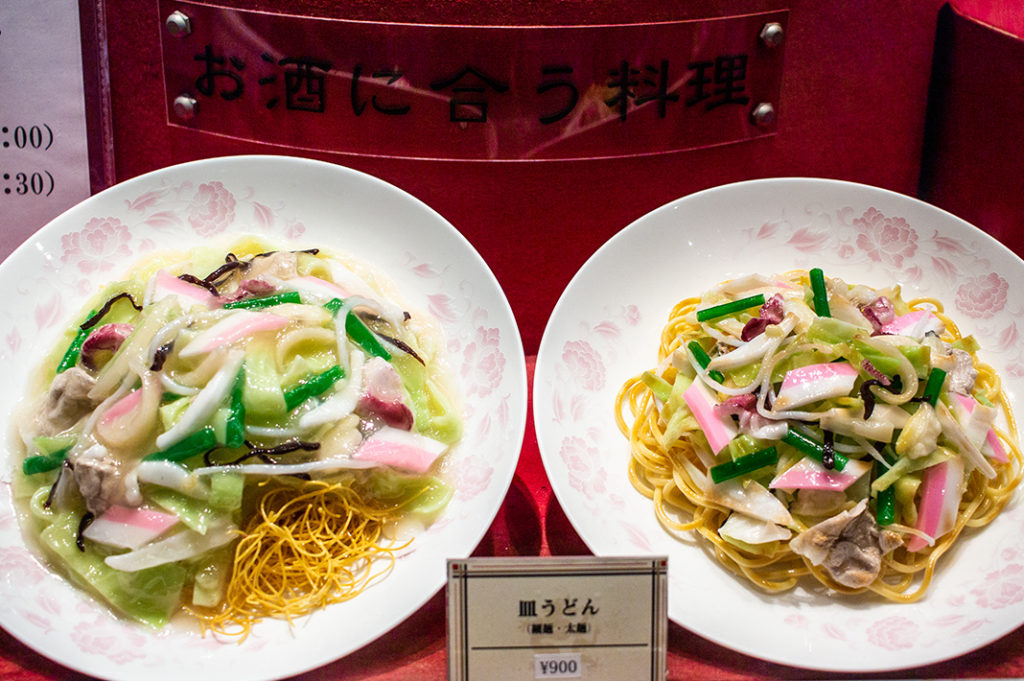 Noodles: crunchy or soft?
Walking around town, you're apt to notice there are two kinds of Sara Udon—crunchy noodles and soft noodles. In the former, thin noodles are deep-fried until crunchy, put on the plate and topped with the stir-fry, mimicking Cantonese-style Chow Mein. The second version features thick egg noodles (also used for Champon) which are stir-fried together with the meat, vegetables and sauce.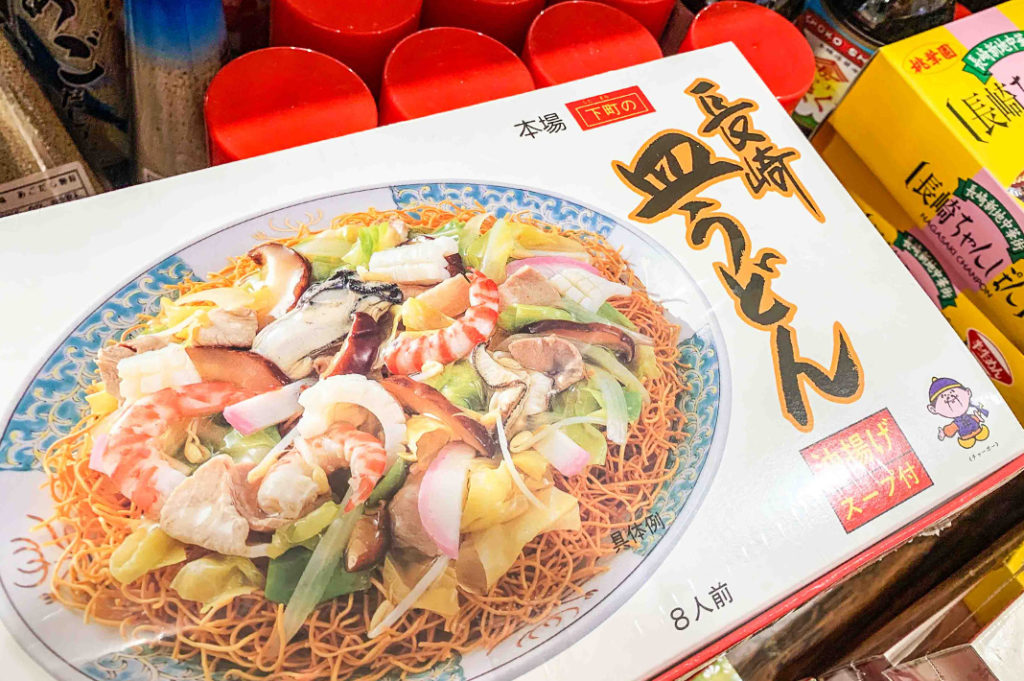 Where to eat Sara Udon
Sara Udon is a popular regional dish, so you'll see it all over town, including DIY kits in souvenir stores. It features heavily on the menu of Ringer Hut, a Nagasaki chain restaurant which opened in 1974 and now has over 470 dining locations around Japan. A walk through Chinatown will also provide many opportunities to try this local gourmet.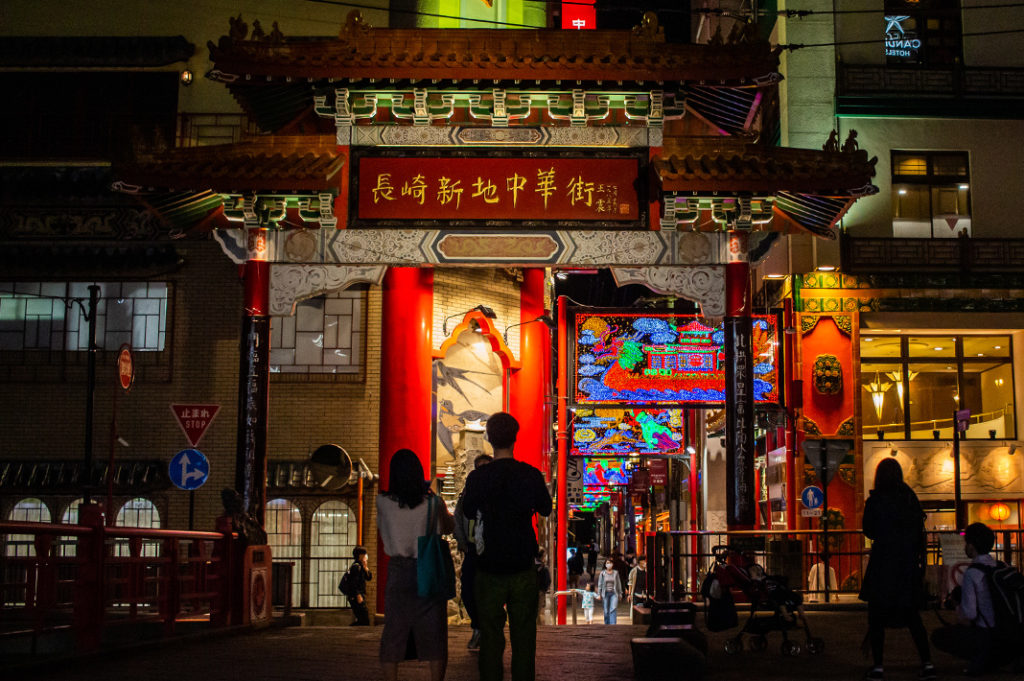 However, I had heard that Sara Udon came from the same Chinese restaurant that claimed to have invented Champon, Shikairou Chinese Restaurant est. 1902.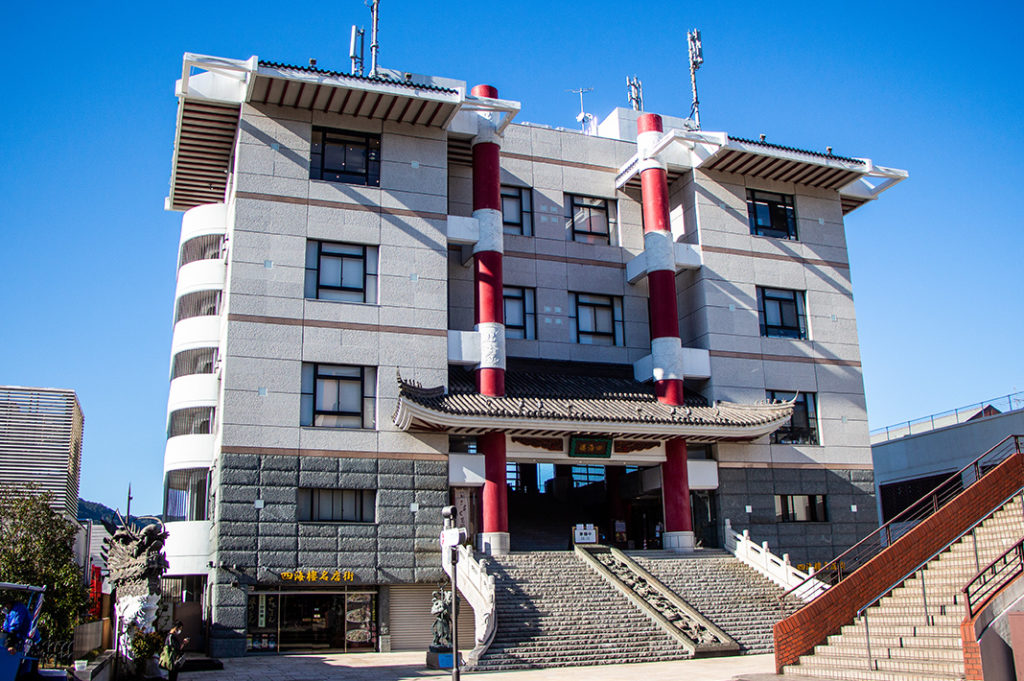 Sara Udon at its birthplace: Shikairou
Three days after making a promise to a group of strangers, I stepped into Shikairou restaurant with a rumbling stomach. Located near Oura Church, the restaurant is also close to the water, so I spotted it as I was returning to the city from my Gunkanjima cruise. Now was the time. This place, with its long and important history, is always busy, so I had to write my name in a book and wait. Luckily this was toward the end of the lunch period, not long before they closed to reset for dinner.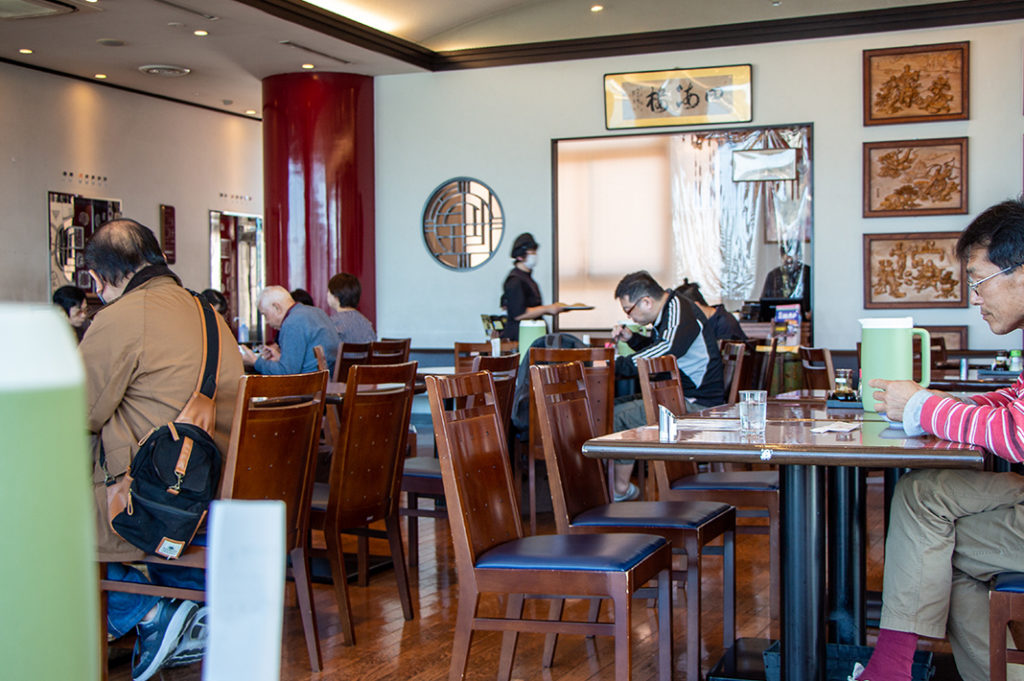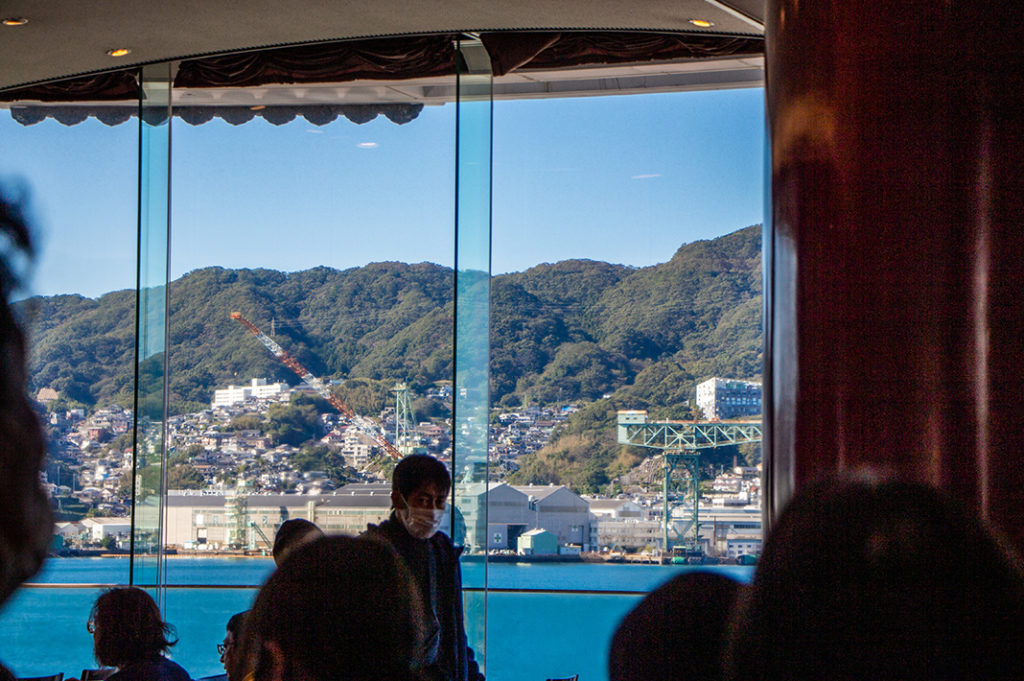 I was soon seated near the huge window to enjoy views out to the bay.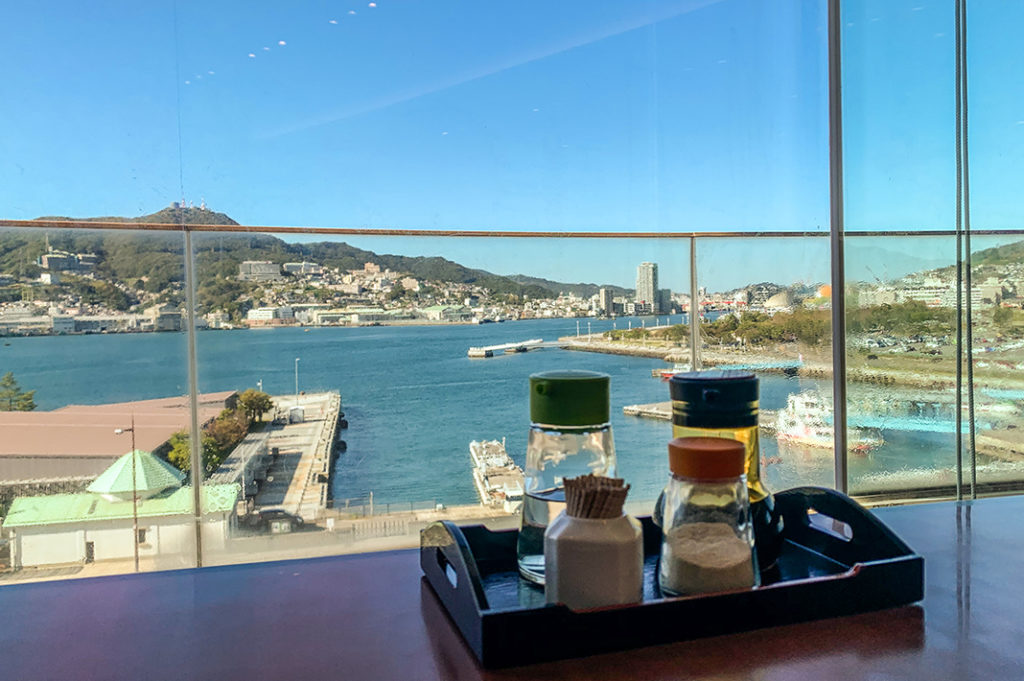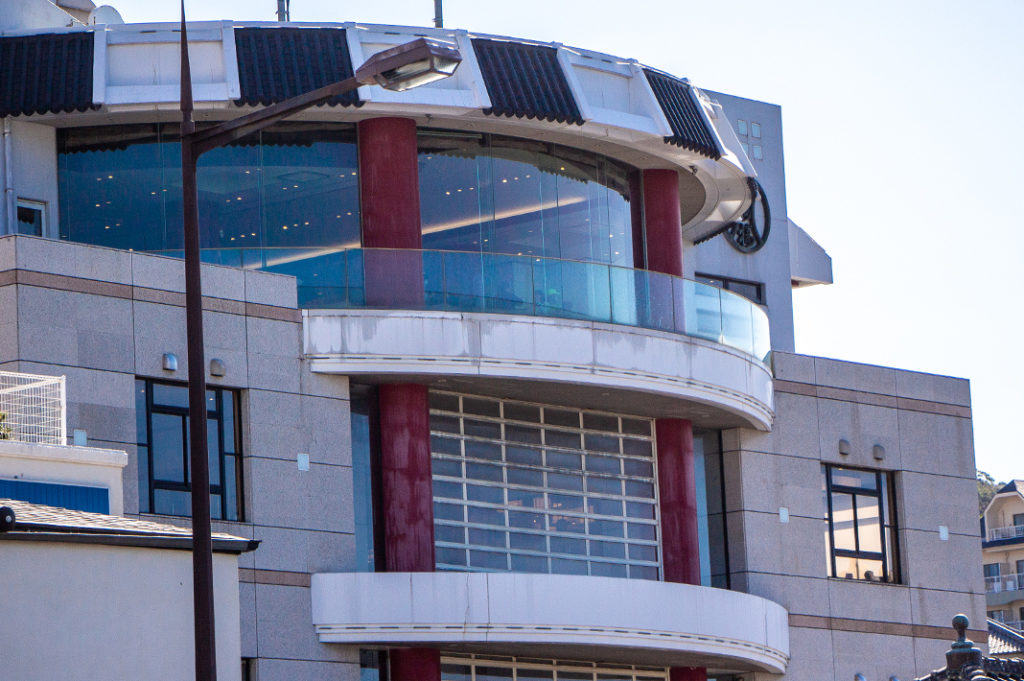 When taking my order, the staff member encouraged me to try the soft noodle version, as that was her favourite. My meal arrived very quickly and I took a moment to study (and photograph) it before tucking in.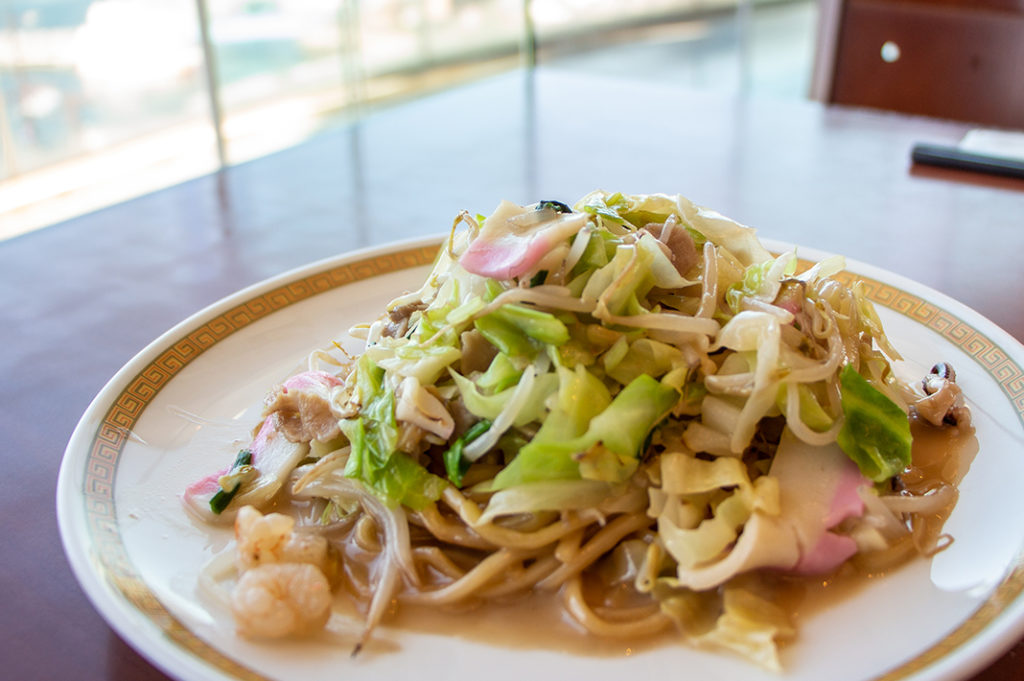 How's the taste?
The short answer is: so good. The vegetables and pork are all slightly charred from being stir-fried with lard in the smoky-hot iron pot. The murky brown, gravy looking sauce is salty and savoury and even a little sweet. The noodles are thick and slippery and perfectly chewy. Even though there is a little seafood in the dish, it's not fishy at all. And perhaps it's the spices used, but a faint shadow of a cinnamon donut floats through my mind.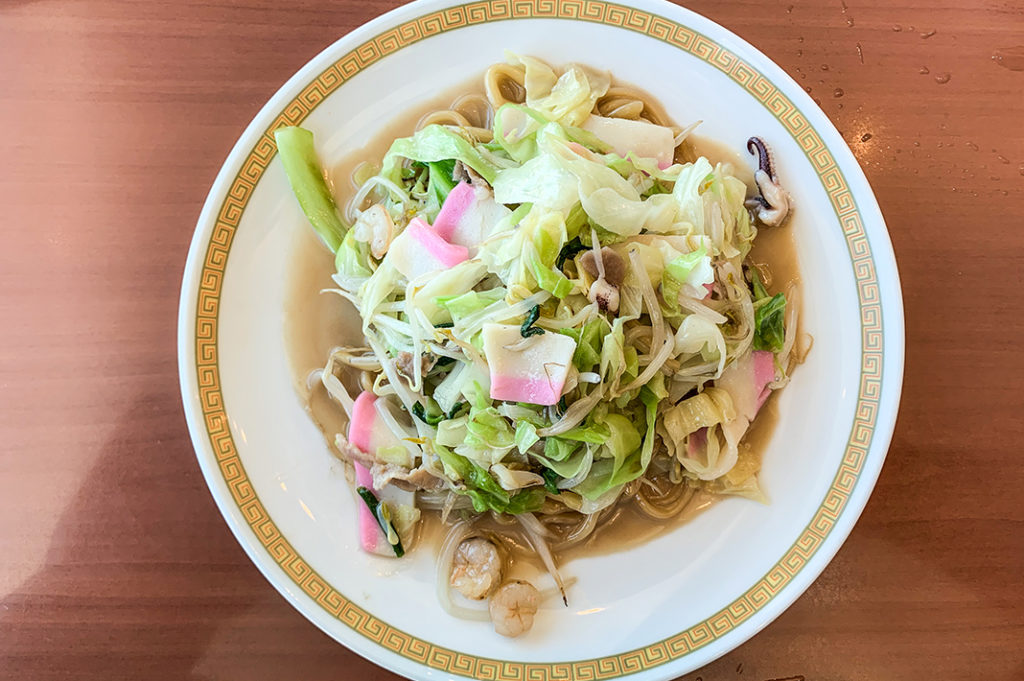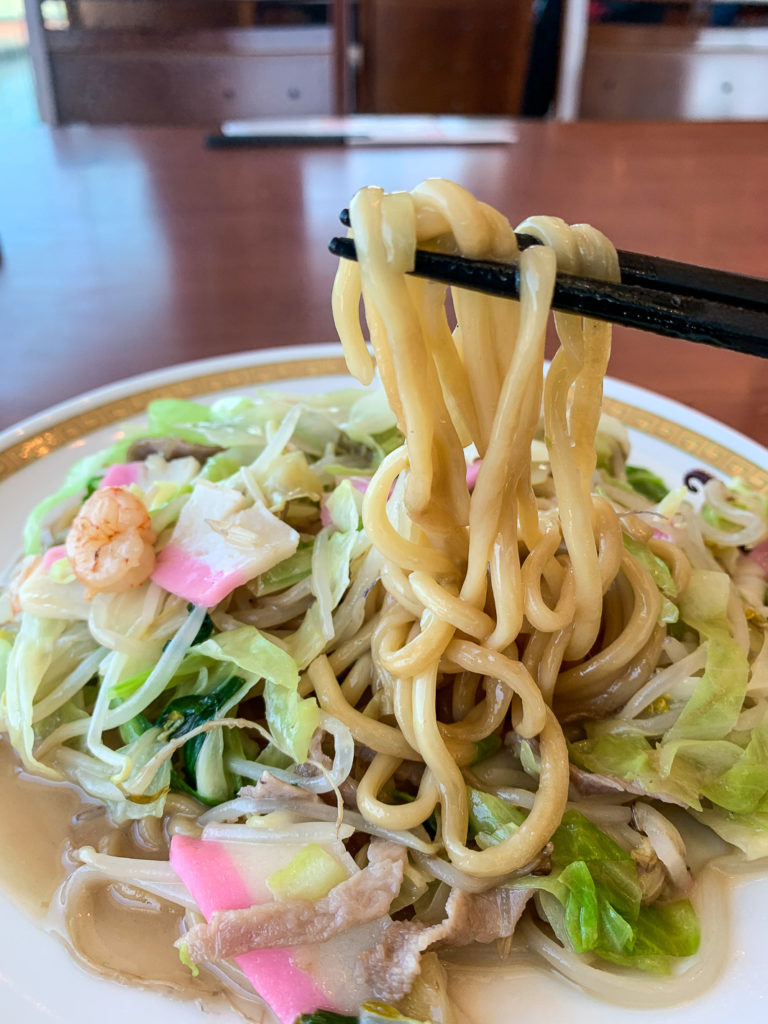 I think we can all agree that while Sara Udon is the runner up in the Nagasaki popularity contest, neither it nor Champon place in the beauty pageant. And that's fine because I know never to judge a book by its cover. All I can say is that these culinary queens have the charisma, uniqueness, nerve and talent to win in my books, any day. Make sure you try this delicious regional dish when you visit Nagasaki! 
Post by Japan Journeys.