Using public transport in Tokyo can feel overwhelming, it's the largest city in the world and has a train and bus network to match. While it takes some getting used to, it's also extremely efficient and will get you literally anywhere you want to go. So once you've learned how to use the Tokyo subway and the buses, you really have got the city and beyond waiting for you. Here are some great tips for catching the train or bus in Tokyo.
Tokyo Travel Cards
While a whole host of travel cards are available for visitors to Tokyo, most of them aren't practical as you can't use all of the train lines. I would recommend picking up a prepaid card such as a Suica card from a JR station or a Pasmo card from non-JR stations. There are special top-up machines that indicate that you can pick up a card from them as well as top it up. Another bonus is that you'll be able to use your card on the buses as well as pay for goods in an increasing amount of shops around Tokyo.
Tokyo Travel Apps
You can absolutely get by using Google Maps, the information regarding the subway and buses is accurate and will get you where you need to go. If you really want to know what's going on then download the Hyperdia app – this will give you real-time information for every mode of public transport across the whole country including delays and changes.
Tips for catching the train in Tokyo
Honestly, the Tokyo subway is intimidating at first glance and for quite a while after – it's a behemoth of a system and the world's busiest underground network. In many ways it's exciting, seeing the efficiency and the sheer numbers of people who hop on and off the carriages, but when you need to get from A to B and you're lost in Shinjuku station, it's not quite so fun.
Using the subway itself is very simple, you tap your way through and find your platform and then simply hop on the train. There's a screen in every carriage which will say what stop you're at. It tends to be the sheer size and number of trains and lines that can make things confusing.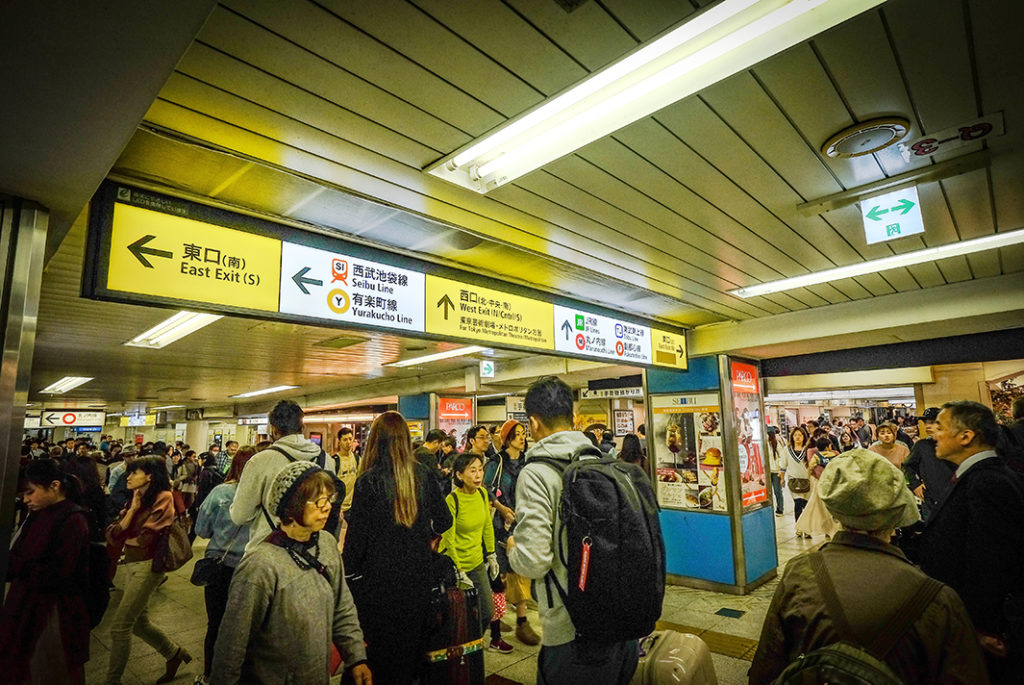 There are a few things to remember with regards to catching the train in Tokyo:
The lines are operated by different companies. If you have a travel card that specifies JR lines, for example, you'll want to stick to the lines operated by JR. If you're free to use all of the lines then remember you'll need to tap out and back in before changing to a different line.

You cannot use the JR Rail Pass on the subway, only on the JR trains and the monorail. So if you're backpacking Japan, bear this in mind.
The Tokyo trains are split into local, rapid, commuter express, and special rapid; this can be one of the most confusing things to handle at first. As the names suggest, the trains get faster in that order and they're faster because they skip more stops. If your desired station is a local station, for example, getting on one of the faster trains means you might miss your stop. There's also a limited express train which is the fastest and costs an additional fare to ride.

The Tokyo subway operates between 5 am and midnight so if you're out partying you may need a taxi or want to hang out in a 24-hour restaurant until morning.

If you tap your card at the gate to go through and then find our you're in the wrong area, you'll have to pay to leave. Unfortunately, you'll have to get someone to help you and you'll have to pay in cash. So best to take your time and be sure before you go through.
Always remember, that as overwhelming as it can seem, there will always be people working at the station who can help you and point you in the right direction. Chances are you'll be helped as soon as you start looking lost.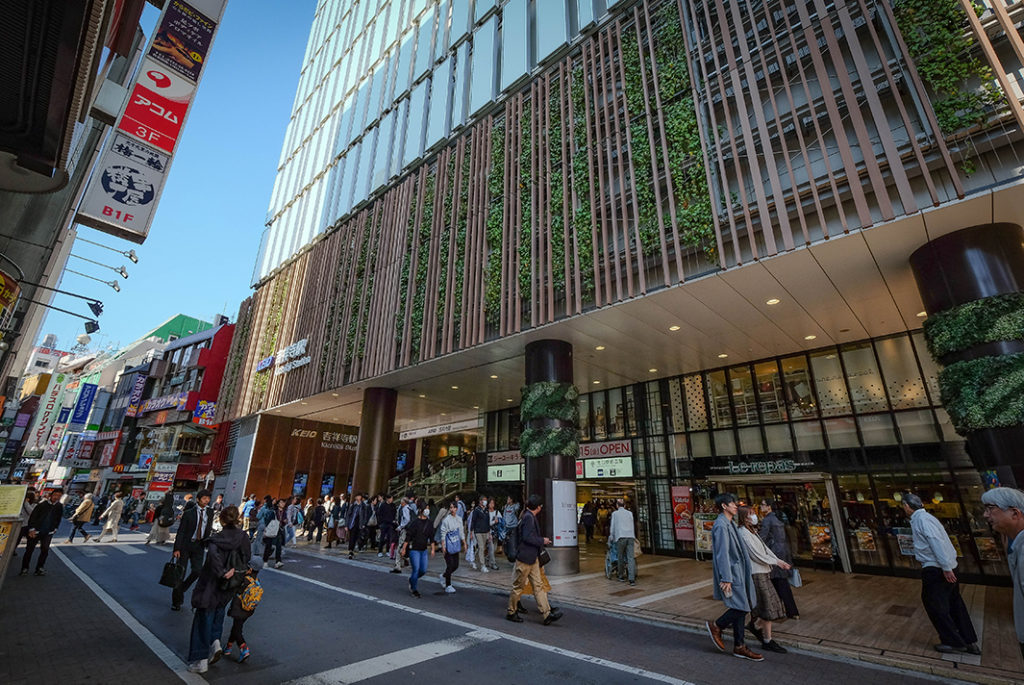 What are some good Tokyo subway lines to know:
Yamanote Line: As a tourist, you can't go wrong with the green JR Yamanote line. It runs in a circle around the centre of Tokyo and hits most of the major tourist stops such as Harajuku, Shinjuku, Shibuya, and Ueno Station. What's more, if you miss your stop or get confused it's one big circle so just hop off and go the other way.
Chuō Line: This line connects Tokyo Station with Shinjuku and Nakano so will be handy for getting to and from the main train station.
Tip: If you'd like to catch the shinkansen or bullet train, then you'll need to take the subway to Tokyo Station or Shinagawa Station. Find out everything you need to know about catching the shinkansen.
How to Catch the Bus in Tokyo
While the subway is generally more convenient to use than the buses, you may find that you can get closer to your door catching a bus, or you might save a little money. Tokyo buses charge a flat fee of ¥210 for adults and ¥110 for children and the easiest way to pay is with the prepaid travel cards mentioned above.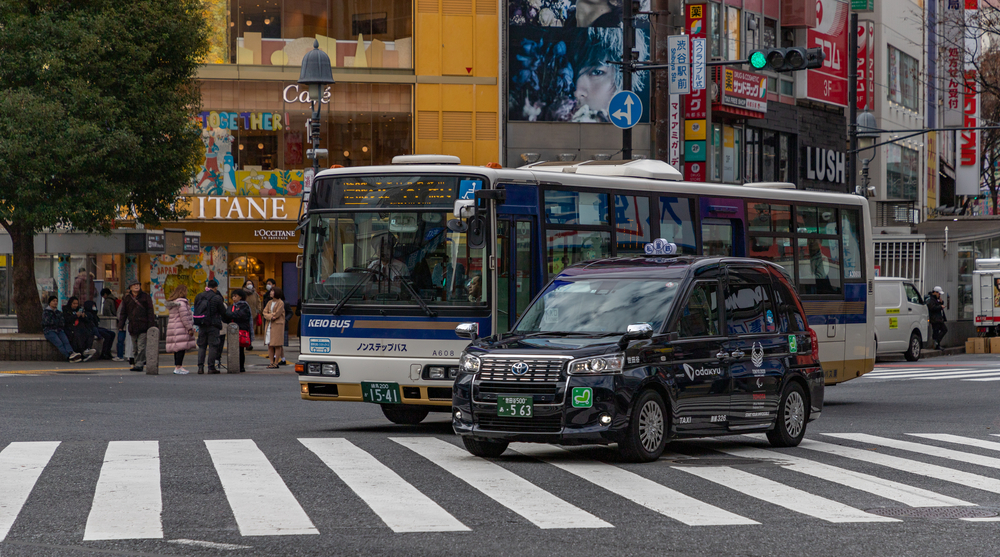 Here are a few things you should know when catching the bus in Tokyo:
There are screens inside the bus announcing the next station, these will usually be in English and Japanese but it's not guaranteed. Knowing what your stop sounds like and looks like in Japanese would be very helpful.

To get off the bus in Tokyo you need to press the button found to your side or above you, you'll then exit the bus from the middle or back doors.

If you don't have a prepaid card and want to pay with cash then you'll have to insert your money into the fare machine near the driver, some will give change while others don't, so it's easier to make some change first. 

When you catch the bus in Tokyo, enter from the front and tap your card. However, you'll find in most other cities in Japan like Kyoto that you enter at the rear.

If you're leaving the inner 23-wards of Tokyo or travelling to another city then you'll pay at the end of your journey.

Many of the Tokyo buses have free wifi onboard which can be helpful for keeping an eye on your journey on Google Maps.
Tokyo Public Transport Etiquette
There are a few rules when catching public transport in Tokyo, so avoid embarrassment by knowing them in advance.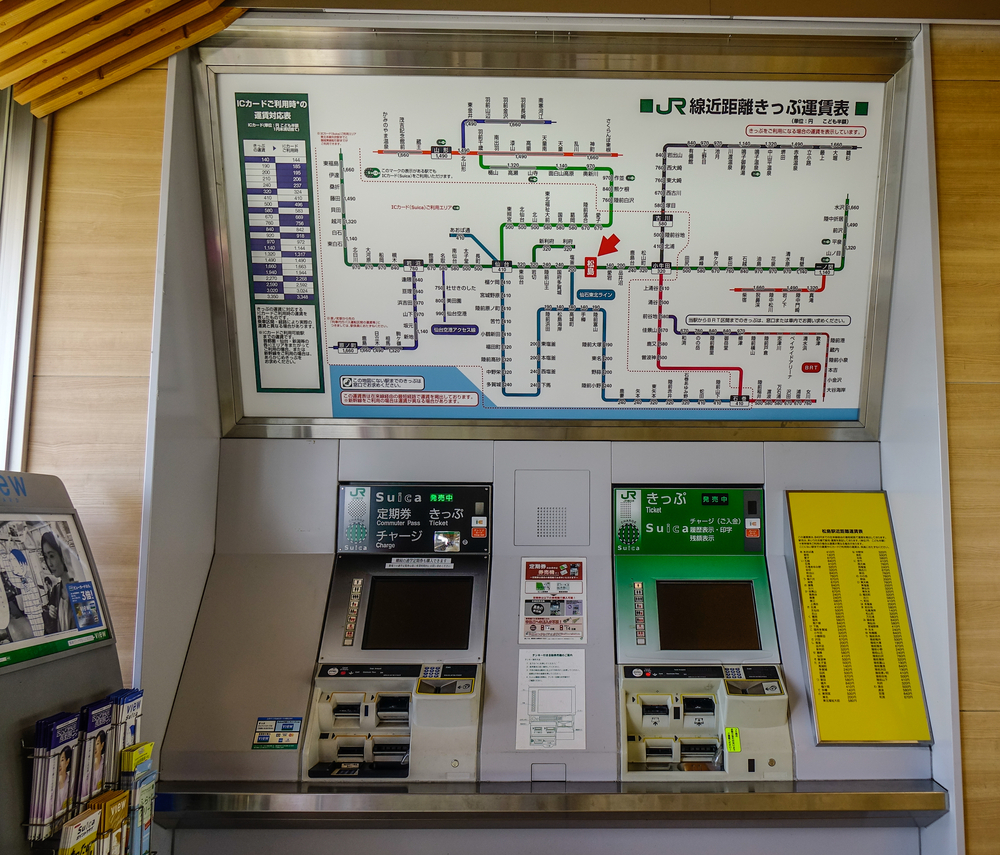 It's frowned upon to eat or drink on the trains and buses in Tokyo or generally be loud, you can expect some disapproving looks at the very least should you break these rules. This does change on the shinkansen where you're allowed to take a meal and drink on board with you.

Don't try and barge your way on and off the train, let the people in front of you board or disembark first.

Don't sit in the seats reserved for the elderly, pregnant, injured or those travelling with small children. It'll be very obvious which spots are priority seating.

Smoking on Tokyo public transport is prohibited.

Post by Japan Journeys.