Despite Tokyo being known for its blend of old and new Japan, Osaka is just as dynamic a modern city as its big sister is. Turn any corner in Osaka and you're in danger of falling into an entirely different world, time, and culture. It's fitting, in that case, that one of Osaka's most infamous districts is known as Shinsekai (new world). Taking a walking tour of Shinsekai unveils a vintage world of fantastic local food, historic temples, and pre-war architecture, including the awesome Tsutenkaku tower!
You can follow our map here!
The History of Shinsekai District
Perhaps best defined by its Tsutenkaku tower, the Shinsekai district originally formed around 1912, heavily inspired by western design. The neighbourhood has remained largely untouched since World War II, giving Shinsekai a rather iconic vintage aesthetic in its streets and architecture. There's a feeling, in Shinsekai, of returning to a Japan that was still transitioning from Edo to modern day. This makes the district unlike anything else found in Osaka.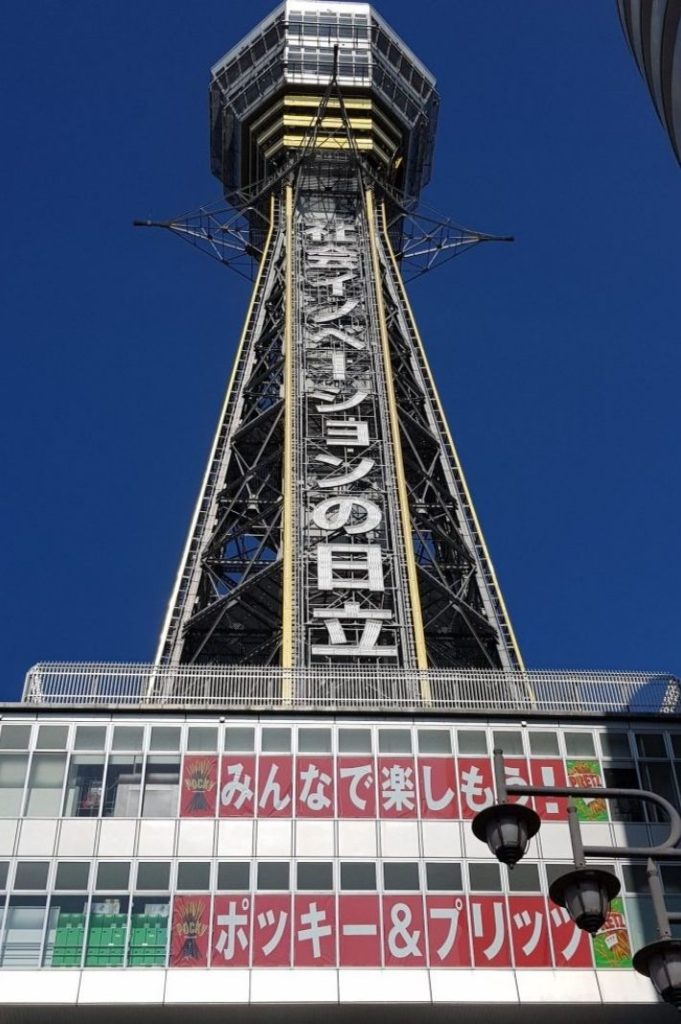 A Walking Tour of the Shinsekai District
A walking tour of Shinsekai and its surrounding landmarks reveals a dynamic and varied history of Osaka that many visitors to the city sadly overlook. Stand at the neighbourhood's northeast corner and you're in view of both the Tsutenkaku observation tower and Shitennoji – Osaka's (and one of Japan's) oldest Buddhist temples. This dynamism makes Shinsekai a truly exciting place to explore on foot.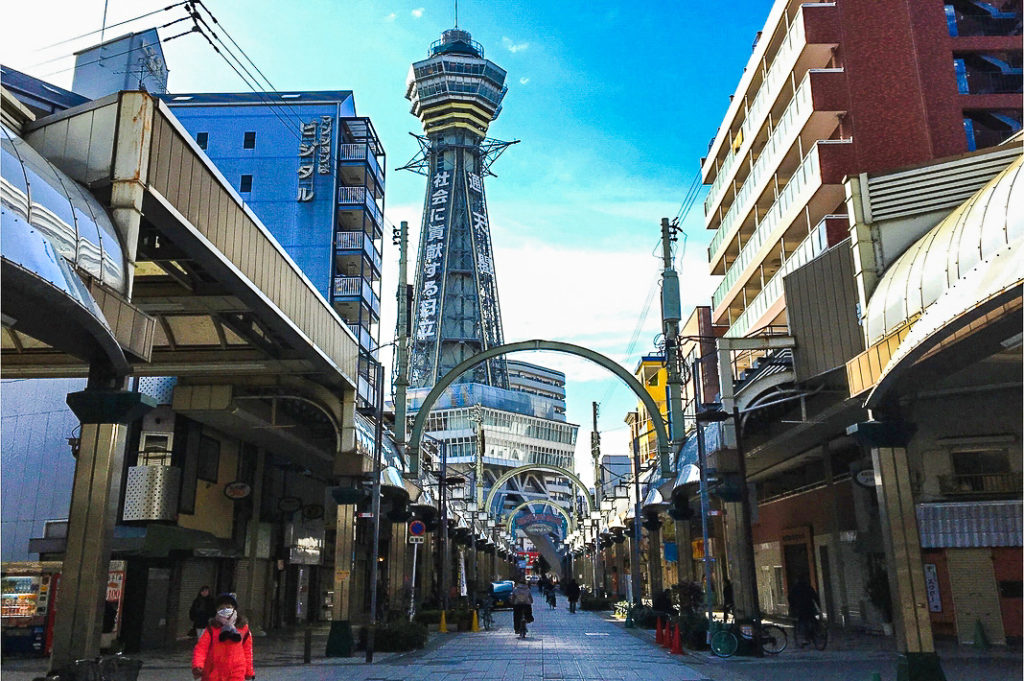 Tsutenkaku Tower
Exiting out of Dobutsuen-Mae Station and facing north will place you at the bottom of Shinsekai's main square-kilometre neighbourhood. As the station's name suggests, you're now also right outside Osaka Tennoji Zoo, which sits within Tennoji Park at the eastern edge of the Shinsekai district. Before you head to the zoo, however, there is a lot to see in this small square kilometre.
Your first stop should be the central Tsutenkaku Tower, the observation deck of which is open to the public from 9 am to 9 pm every day of the week. While the tower isn't overly tall by today's standards, it does offer a fantastic view of the surrounding neighbourhoods and park. The price of entry is a flat rate of ¥800.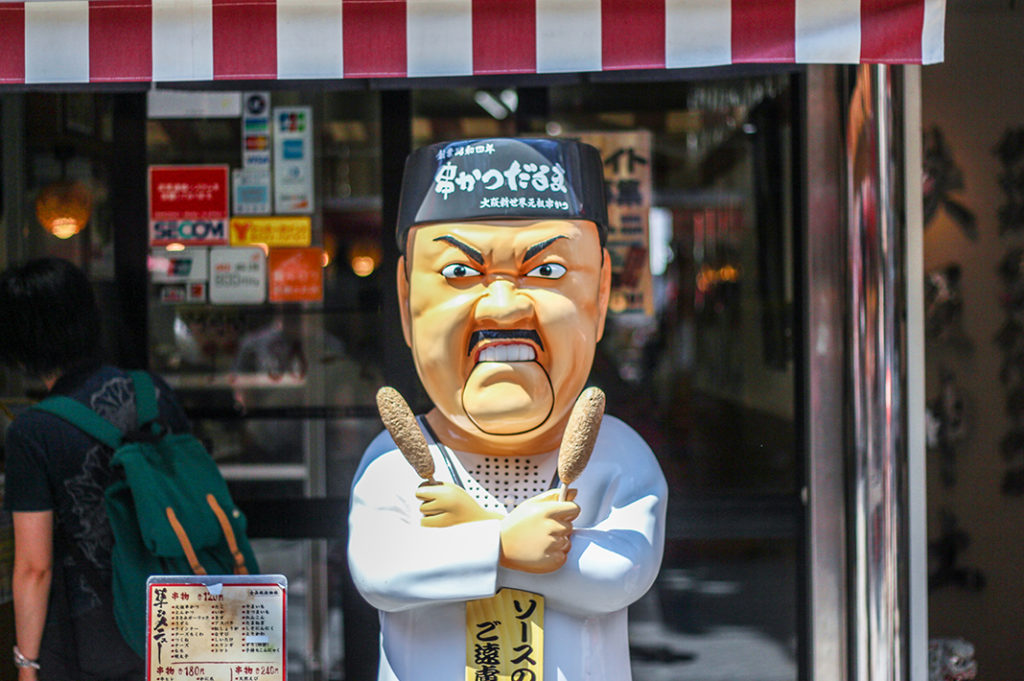 The Kushikatsu of Shinsekai District
On your way to Tsutenkaku from Dobutsuen-Mae Station, you'll pass by multiple small local eateries that are very much worth your time. Since Osaka is known for its local cuisine – the most famous foods of which being takoyaki, okonomiyaki, and kushikatsu – most of these local joints are specialists in kushikatsu.
On a straight walk to Tsutenkaku tower, you'll pass by Ittoku-Honten, Gifuya, and Yakko, all three of which are kushikatsu specialist joints open from around 11 am into the evening. It's up to you which one you choose to eat at; all will provide a fantastic opportunity to try Osaka's beloved local delicacy of deep-fried and skewered meats.
Last Samurai
One of the coolest attractions that the Shinsekai district has to offer is a school of swordsmanship called Last Samurai. This is a place on the western edge of Shinsekai which offers visitors the opportunity to follow the ways of Bushido for a little while. At Last Samurai, visitors can wear traditional samurai clothes (hakama), practice the courtesies and Zen Buddhist rules of the samurai, and even try their hand at the swordsmanship form and technique of a samurai. A 90-minutes samurai lesson costs ¥10,000.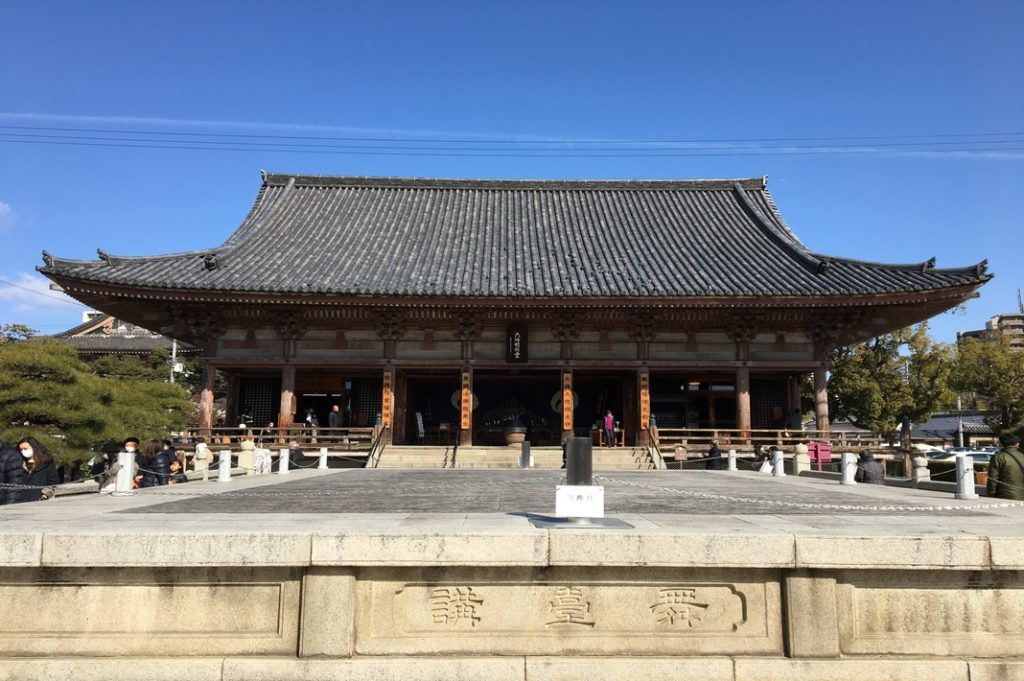 Shitennoji Temple
Crossing back through the Shinsekai district, around the northern edge of Tsutenkaku tower, you can exit the district at its northeast corner to arrive at Shitennoji. This is one of Osaka's most fantastic tourist attractions. Shitennoji is considered to be Japan's oldest Buddhist temple, having been built by Korean monks in the year 593 CE, within the same century that Buddhism arrived in Japan. Since that year, Shitennoji has been renovated countless times, but its doors have always remained open.
Tennoji Park
Hugging the eastern edge of Shinsekai is the expansive and beautiful Tennoji Park. This public park is home to both a traditional Japanese garden (known as Keitakuen Garden) and Osaka Tennoji Zoo, as well as the Osaka City Museum of Fine Arts. There's a lot crammed into this green and picturesque space, with Osaka Tennoji Zoo offering the most excitement, especially for families.
At Osaka Tennoji Zoo (which is open from 9:30 am to 5 pm every single day), visitors can lay their eyes on animals from as far as the African savannah to the North Pole. Hippos and tigers and polar bears, oh my!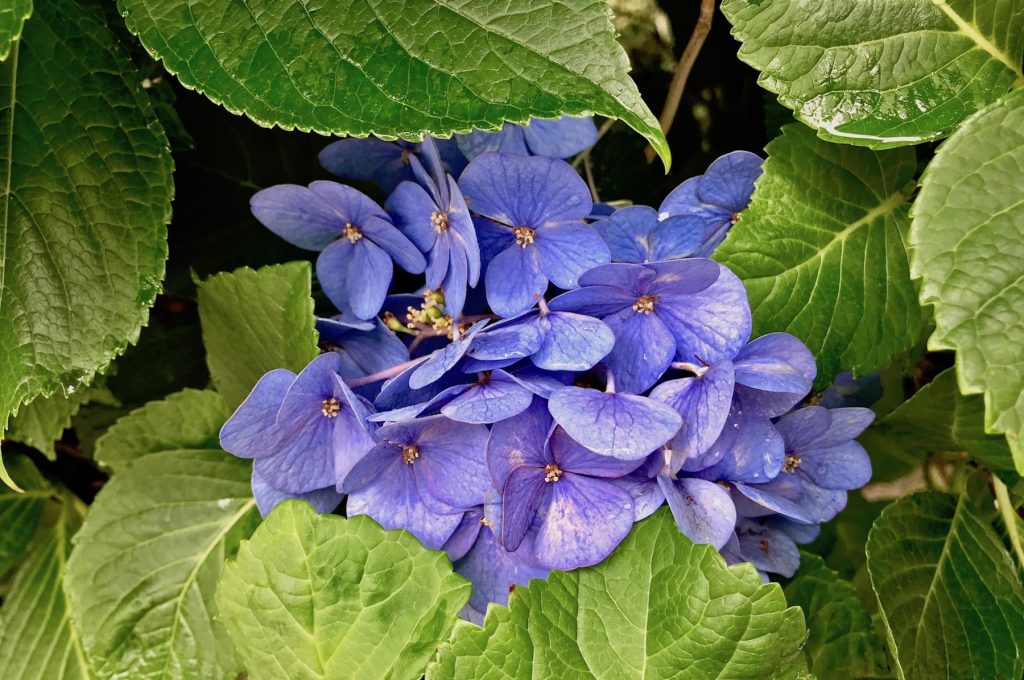 As for the park's central Keitakuen Garden, its bridges, small hills, and stepping stones all orbit a central pond. These stepping stones have been strategically placed to ensure that those strolling around the pond can enjoy the feeling of rushing water passing them by. All of this adds to a meditative and soothing Japanese garden experience.
In Conclusion
The Shinsekai district has made a name for itself as a district of Osaka left in the past, but it's this vintage, neon, pre-war aesthetic that makes the neighbourhood such an iconic and unique place to explore. Pair that old-world charm with the chance to enjoy local kushikatsu, see the area from above, play the role of a samurai, and visit the country's oldest Buddhist temple and you have the recipe for the perfect day in Osaka.
Post by Japan Journeys.