The Shinsaibashi area of Osaka is well-known for its shopping options and is one of the most popular spots in the city. Within this district, you'll find the hip America-mura, synonymous with thrift stores and cafes, as well as the huge Daimaru department store attached to the Shinsaibashi subway station. Plus, in just a short walk you can find yourself in other key areas of Osaka: Namba and Dotonbori.
One of the most exciting things to do in Shinsabashi, though, is to visit its famous shopping street, Shinsabashisuji. One of the most important commercial areas in Osaka for over 400 years, this covered arcade (known as shotengai) is bursting with cool cafes, restaurants, and hundreds of shopping options. You can even visit the Osaka Ukiyoe Museum for some culture along with your shopping. Everything you need can be found within this popular arcade; let's explore some of the best places to start.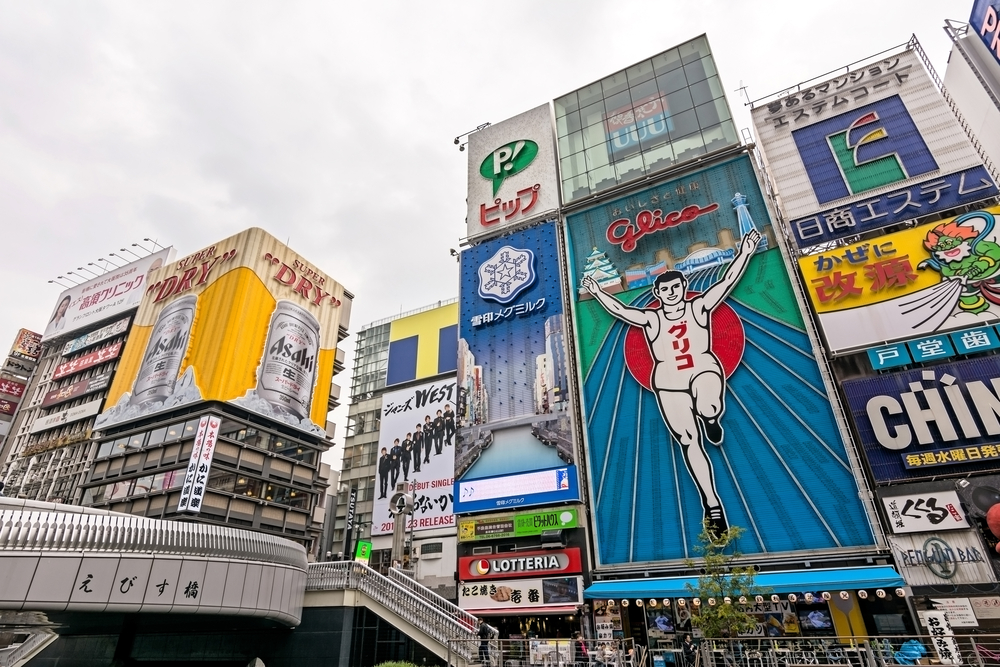 What Stores You Can Find on Shinsaibashisuji
Food and Drink
A shopping trip isn't complete without refreshments and Shinsaibashisuji doesn't disappoint. From cute cafes to delicious soba and delectable dessert shops, there's plenty to try. One of the most popular spots is Pablo; these fluffy Osakan cheesecakes even made international news! Another unmissable spot for sweet treats is Ginso. Founded in 1952, they are known for popularising the famous castella sponge cake. You can buy desserts from the shop downstairs or head up to their second floor cafe.
If you're ready for lunch, then consider Sobayoshi for quick and reasonably priced handmade soba noodle sets. Alternatively, try the popular Luke's Lobster, a fresh seafood sandwich joint that first opened in Manhattan.
When the need for caffeine strikes, you'll find plenty of options, too. Favourites include Doutour coffee, Ujikoen – a green tea and tea cafe, and Boba T for your bubble tea fix.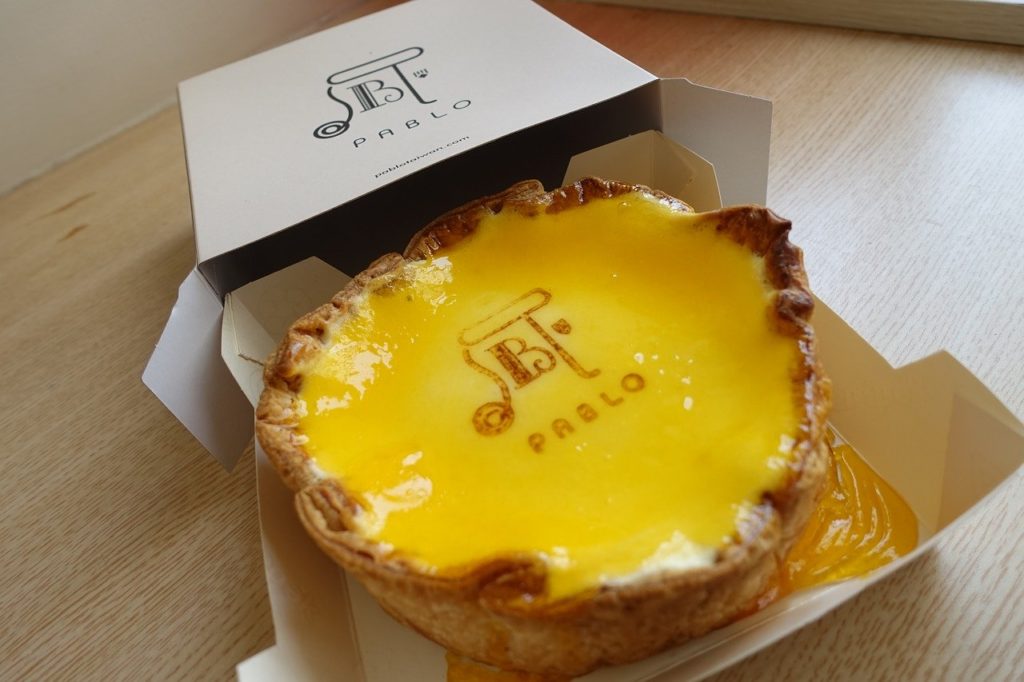 Fashion
There's no shortage of clothes and accessory shops on Shinsaibashisuji. You'll discover many popular brands like H&M, Gap, Desigual, Calvin Klein, and Uniqlo as well as Japanese boutique brands. Lowrys Farm and Rope Picnic are perfect for cute and laidback clothes, shoes, bags, and accessories. For a modern twist on casual style, try the popular Wego or Beauty&Youth United Arrows or pick up some fashionable eyewear at Paris Miki. For fashion-lovers, this is definitely a place you can shop until you drop!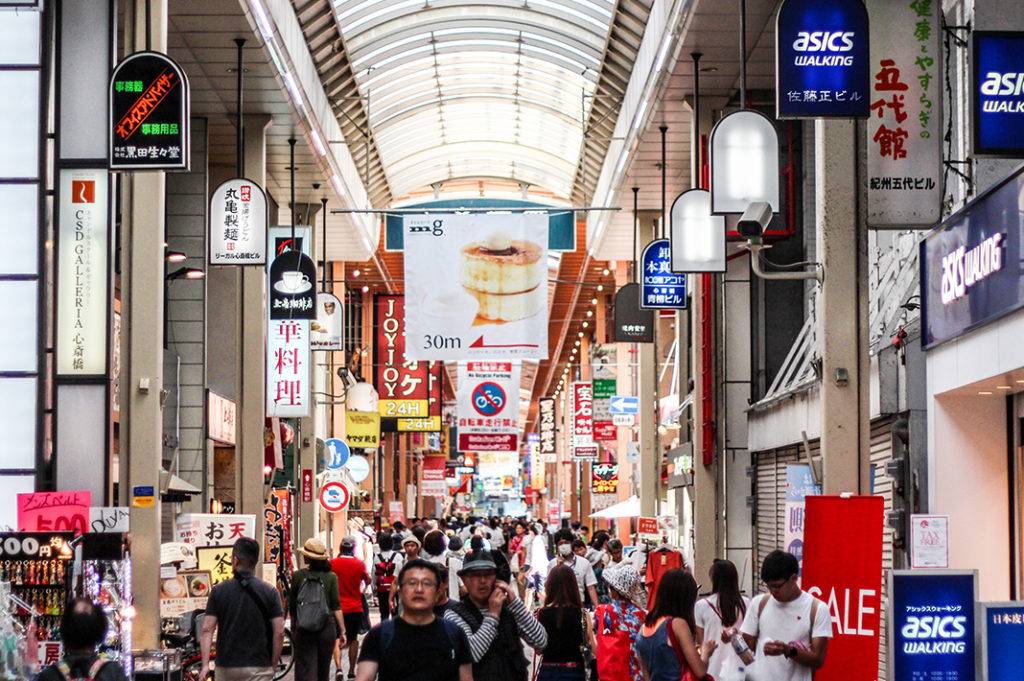 Souvenirs and Gifts
Shinsaibashisuji is the perfect place to pick up gifts and Osaka souvenirs for yourself or your loved ones. There's a range of different shops to choose from, but the beloved bookshop Nakao Shoten should be your first stop. You'll find rare antiquarian Japanese and Chinese books, beautiful Ukiyo-e prints and small cultural gifts to choose from.
For contemporary colourful fun, make sure to stop at the Disney Store and Sanrio Gallery (the largest in Western Japan) for unique gifts. You can also buy Tokyo Disney tickets in the store if you're planning on visiting.
Buy some inexpensive souvenirs at Japan's 100 yen store; popular options include Daiso and the '3Coins' 300 yen store where you'll find anything and everything. For duty-free shopping, particularly if you're looking for electronics and home devices, spend some time at Laox. You'll find food, alcohol, jewellery, and watches there, too.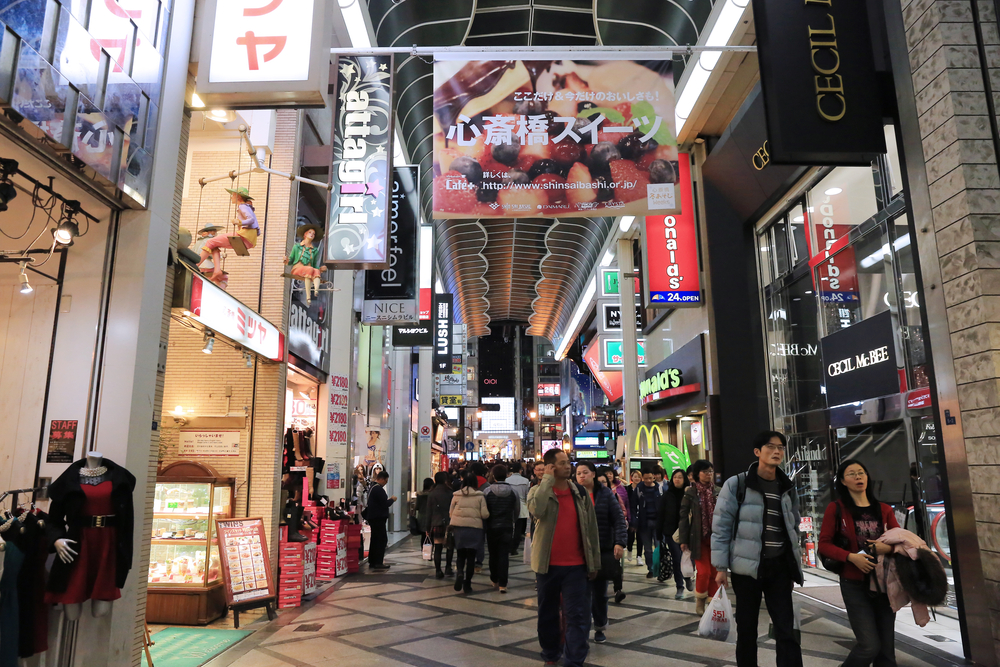 Cosmetics
If there's one thing Shinsaibashisuji is known for, it's the plethora of amazing cosmetics stores. Japanese cosmetics are internationally renowned for using skin-friendly ingredients and making a statement with cute packaging.
You'll also find Western favourites here like UK's eco-friendly Lush (which you'll smell before you see) and the other UK staple The Body Shop. As you enter Shinsaibashisuji, you'll immediately find two Japanese cosmetics stores; Matsumoto Kiyoshi on the left and the tax-free Daikoku Drug on your right. There you'll be able to find everything from adorable face masks to high-end serums and lotions. With a cosmetics shop every few establishments, make sure to pace yourself!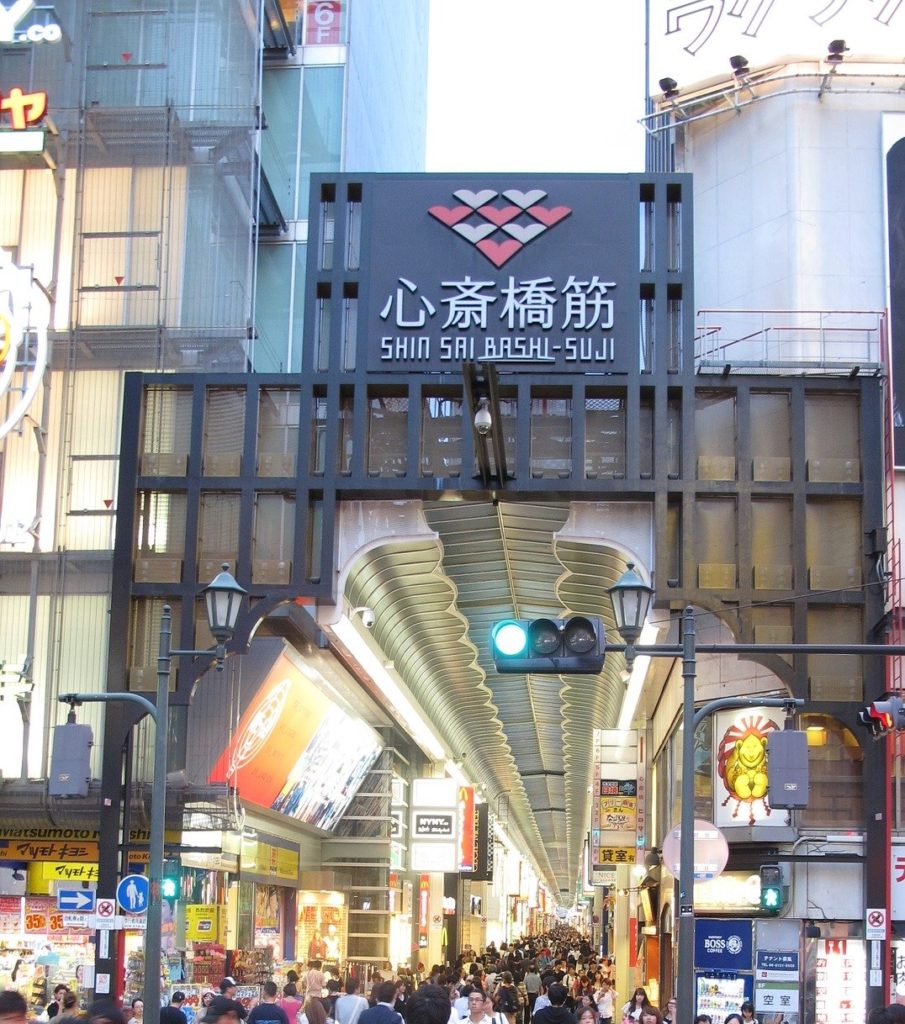 How to Get to Shinsaibashisuji
Shinsaibashisuji is easy to find, so you'll be shopping in no time. And, as it's covered, it's the perfect place to visit in the colder and rainier months. Just head to Shinsaibashi station and take exit five or six and you'll be right on the shopping street. You can also walk from Namba station in around seven minutes or from Dotonbori Station in ten minutes.
With so much retail therapy in one shopping street, this is one Osaka attraction that can't be missed!
Post by Japan Journeys.