Osaka's "Nakani" shop creates the patterns on the tenugui hand towels using a technique called "chusen," which is said to have been invented in Osaka in the Meiji period (1868-1912).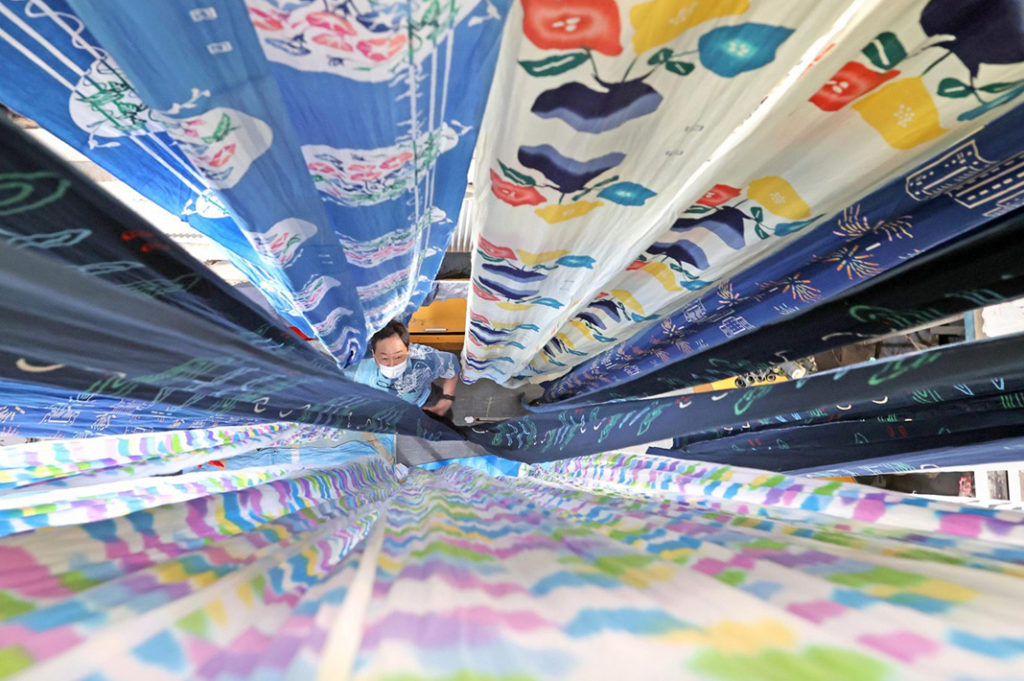 Often just a simple long rectangular piece of cotton cloth with unsewn ends, tenugui are used as the lifesaver companion to wipe sweat off your brow during those days when humidity is over 80 percent.
There is one shop in Osaka, called Nakani, that is now reaching peak season for its production of special Tenugui.
This shop uses the dyeing technique called chusen, a particular dyeing technique where about 25 meters of fabric are piled in an accordion shape, and then the cloth is dyed by hand. It's a method thought to have been invented in Osaka in the Meiji Period (1868-1912). Nakani is known for the particular patterns and designs that were created over the years by its artisans.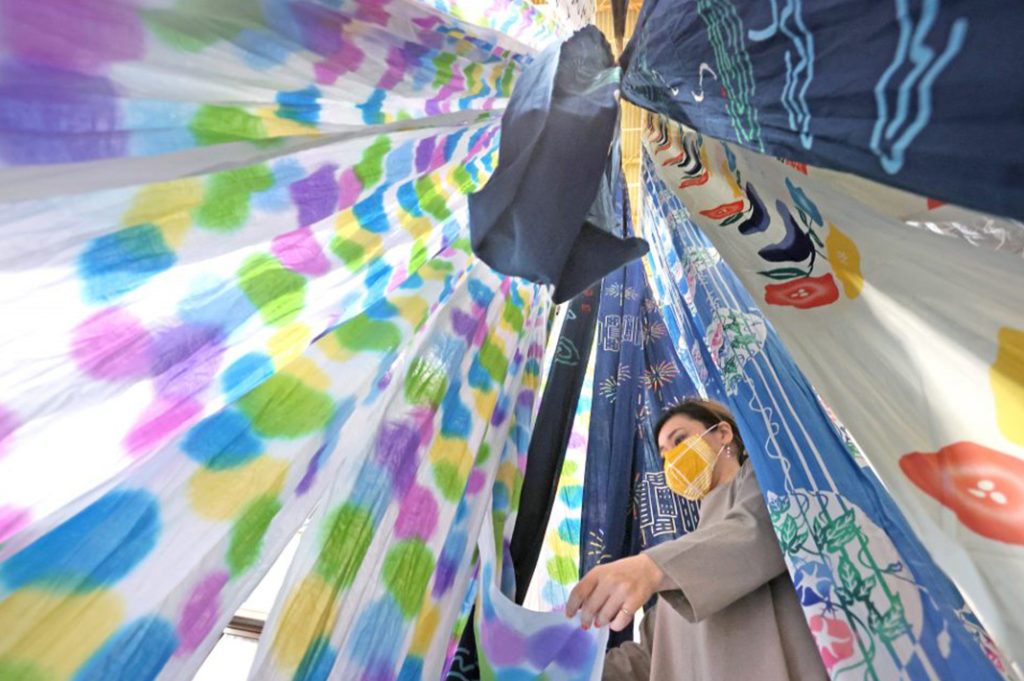 (You can read the rest of this article at this link. This article was first published on June 4, 2021, on JAPAN Forward, who aim to reveal the true face of Japan to the English speaking world in areas ranging from politics to sports and pop culture.)
Name: "Nakani" tennugui shop
Location: Sakai City, Naka Ward, Osaka (map link)
Read more about Osaka Prefecture here. Click here to view our other articles.