The first visit to any Japanese supermarket is always exciting. The abundance of the same foods you pay a fortune for back home; more varieties of mayonnaise than you can count. And… are those… tentacles?
However, Osaka prefecture is home to an entirely different type of shopping experience. Enter the neon palace of suspiciously cheap sushi, with a name more suited to a Pachinko parlour: SUPER 玉出.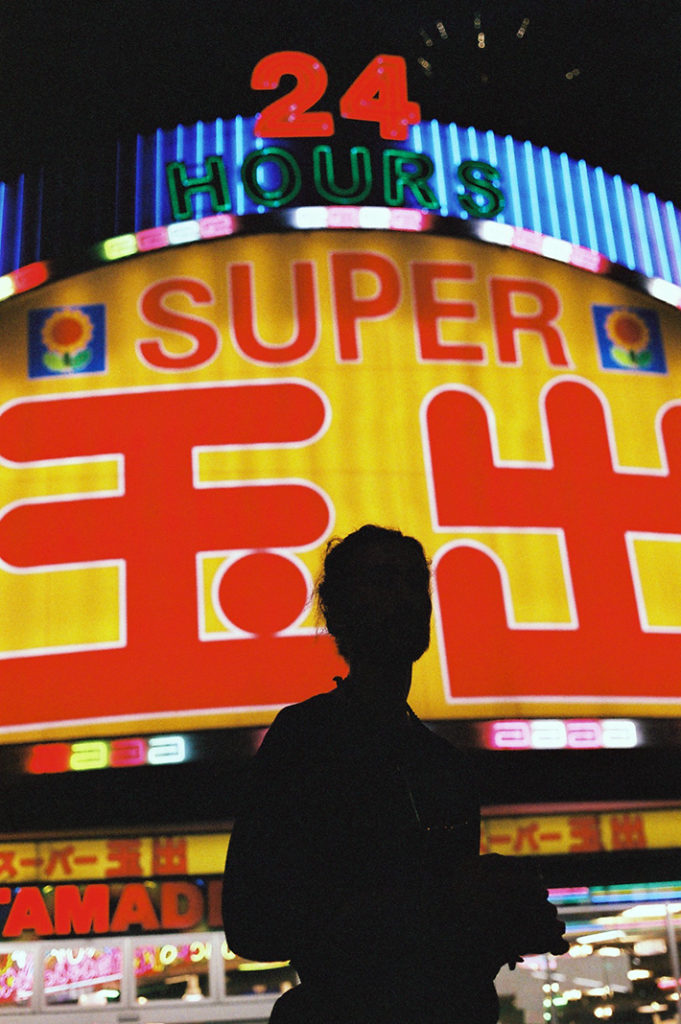 Super Tamade: Balls Out!
Before anything else, the supermarket's name needs explaining. 玉出 [tama-de] quite literally means 'ball [玉] exit/out [出].' This descriptive phrase actually denotes the goal of Japan's famous parlour game, pachinko. Simply put, you're doing well at pachinko if multiple tiny metal balls exit the machine, which you can exchange for 'prize tokens.' Pachinko parlours are, without exception, cathedrals of ear-splitting noise and seizure-inducing light, choked with the tang of years-old tobacco smoke and a tinge of despair. Furthermore, nobody would ever associate a pachinko parlour with a supermarket; thus the name 'Super Tamade' is genuinely confusing.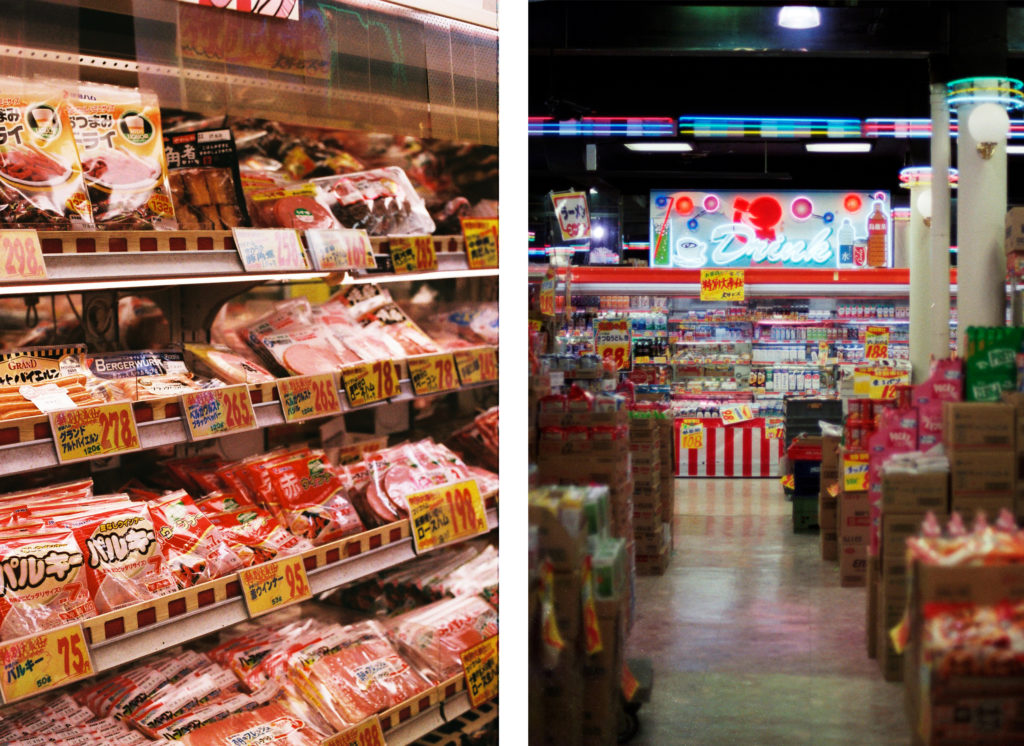 Why go neutral when you can go neon?
The Super Tamade supermarket chain has grown to just over 50 sites in Osaka prefecture alone since its first shop was opened in March 1992. Specifically, Osaka prefecture; the chain does not exist anywhere else in Japan. It isn't a coincidence that Super Tamade launched only a few months after Japan's cataclysmic economic collapse in 1991. In fact, Super Tamade's selling point was its incredibly (often suspiciously) low prices.
The supermarket's exclusivity to Osaka often comes as no surprise to many residents of Japan. Osaka, specifically southern Osaka, is well known for a populace that stereotypically adores all things cheap, bright and bawdy. It's the home of the much-loved "Obahan" (Osaka Aunties) who are famed for their bright makeup and love of clashing animal prints. While most Japanese supermarkets focus on a clean aesthetic and neutral brand colours, Super Tamade cuts straight to the chase with copious amounts of neon lighting and bright colours. Cheerful cartoon animals create an atmosphere of joy and naivety; often in contrast with the darker and more run-down atmosphere of southern Osaka.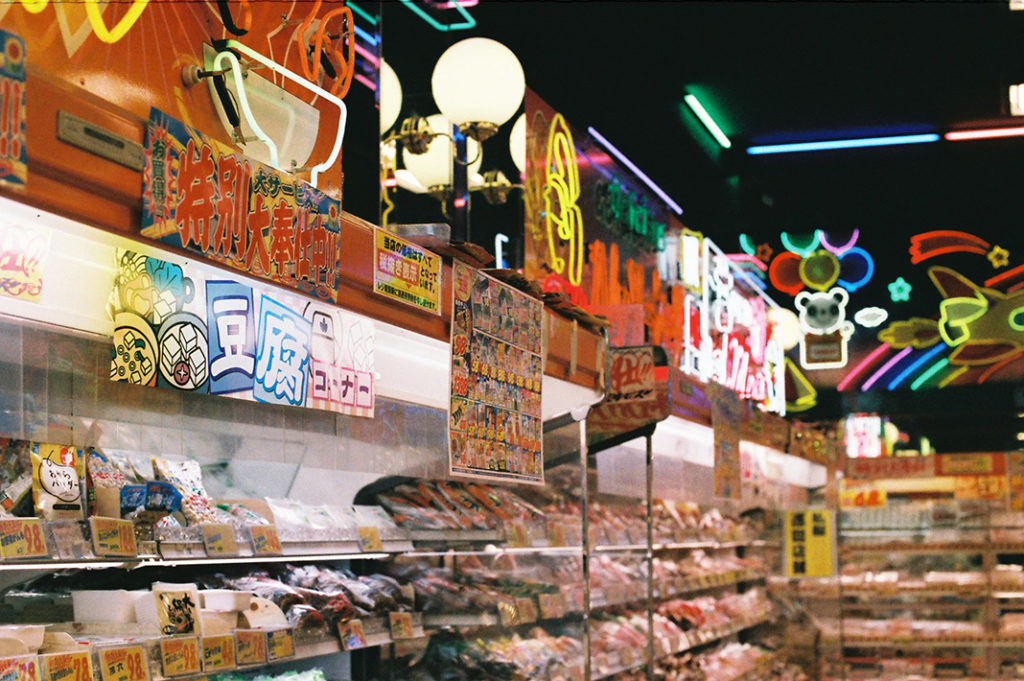 It's… just so… cheap?
Super Tamade has garnered fame in numerous ways; some interesting, some supposedly illicit. However, it remains a popular staple for many in Osaka's more economically deprived urban south. Additionally, it has become the mainstay of many international students living in Osaka on tight budgets.
The supermarket frequently creates '¥1 sale' events, in which any given item in the store costs ¥1. It can vary from a packet of crackers to a bowl of tempura-udon. For those on a budget, it's a game worth playing. Although Super Tamade was once the mainstay of locals, the supermarket's Tenjinbashi store (near Shinsaibashi-suji) recently went as far to install an automated foreign exchange machine. Arguably, this signal's the brand's arrival into post-modern self-awareness; that Southern Osaka Kitsch is the new 'must-have' souvenir!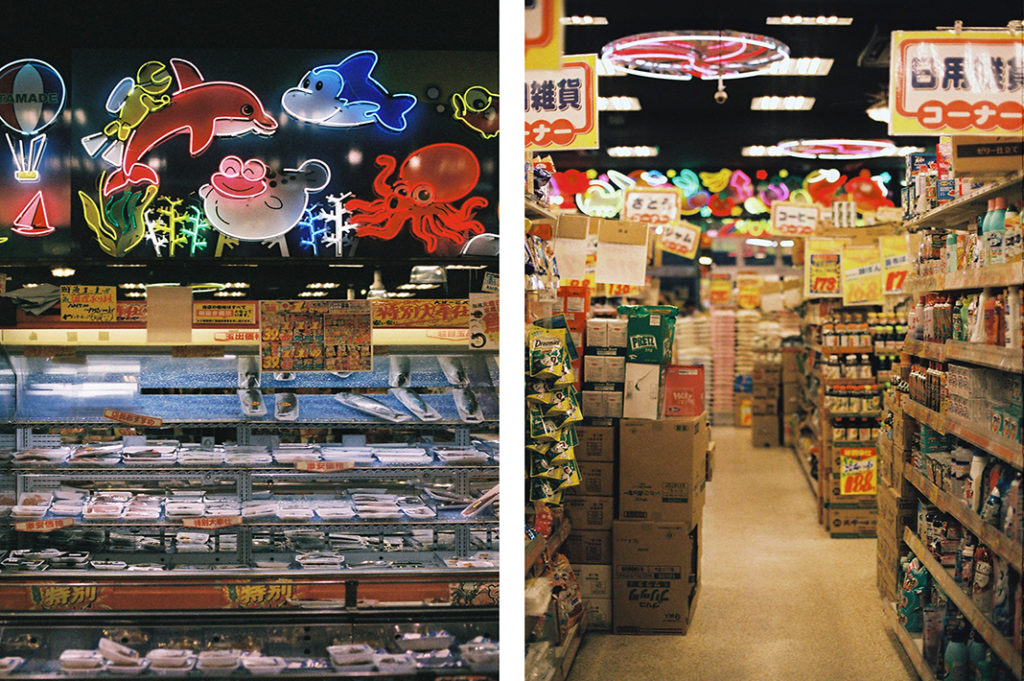 Super Tamade: Bright, but dark?
If you're browsing for extremely cheap sashimi at Super Tamade, it's more likely than not that you're worried about playing 'food poisoning roulette' than considering the corporate ethics of the supermarket chain. However, Super Tamade's cheerful neon lights only illuminate so much; other aspects of the company remain hidden in the shadows. Previously, multiple reports of 'foul play' and questionable business practice have plagued the company's owner. In 2017, the Japanese government investigated the company over the alleged underpayment of foreign students working in its stores. Worse still, in 2018 the founder and owner of the chain was arrested and charged with receiving funds from illegal activities.
Ultimately, it's up to visitors to decide whether or not this uniquely nuanced experience is worth a try. Or, crucially, if the potential fallout from ¥1 sale sushi is covered by their traveller's medical insurance.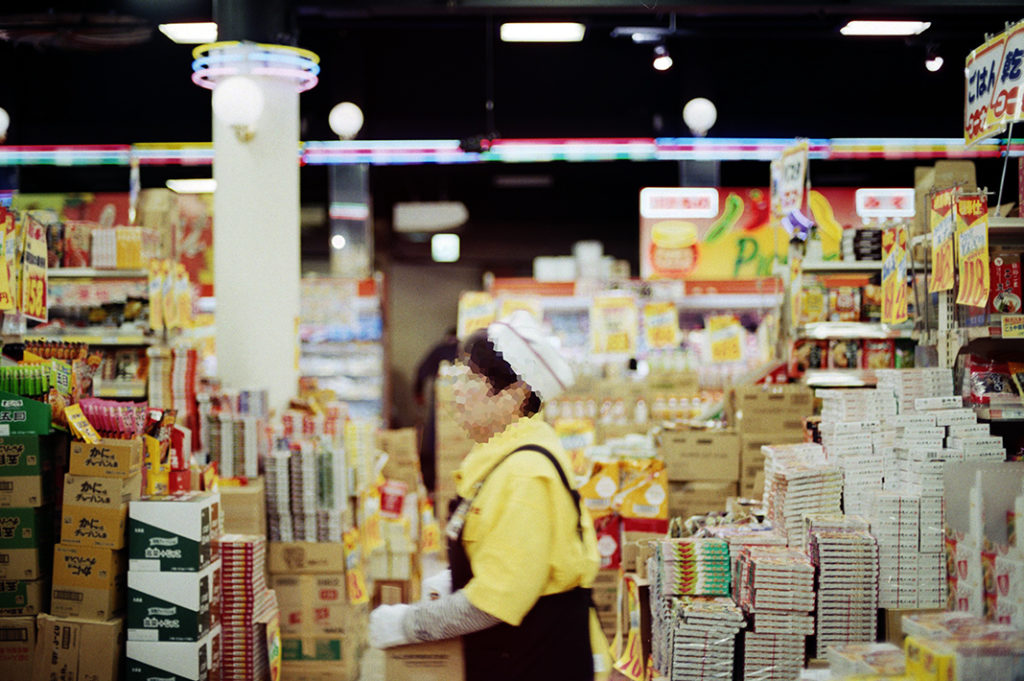 Access
Super Tamade has more than 50 locations throughout the wider Osaka prefecture. However, the best store to visit is in Tenjinbashi-suji: Japan's longest shopping street! Best of all, Tenjinbashi-suji offers a flavour of Southern Osaka in a district that's a little less intimidating than areas like Nishinari.
One can't understate the long-ness of Tenjinbashi-suji. If you take a wrong turn down an alluring side-alley, you may never return. Super Tamade is located here, right next to 'Ogimachi Park.' The park makes an ideal space to escape into when the hubbub of Tenjinbashi-suji becomes too much. Conveniently, JR Temma train station is only two minutes from this central branch of Super Tamade, offering an easy connection to the rest of Osaka's expansive JR rail network.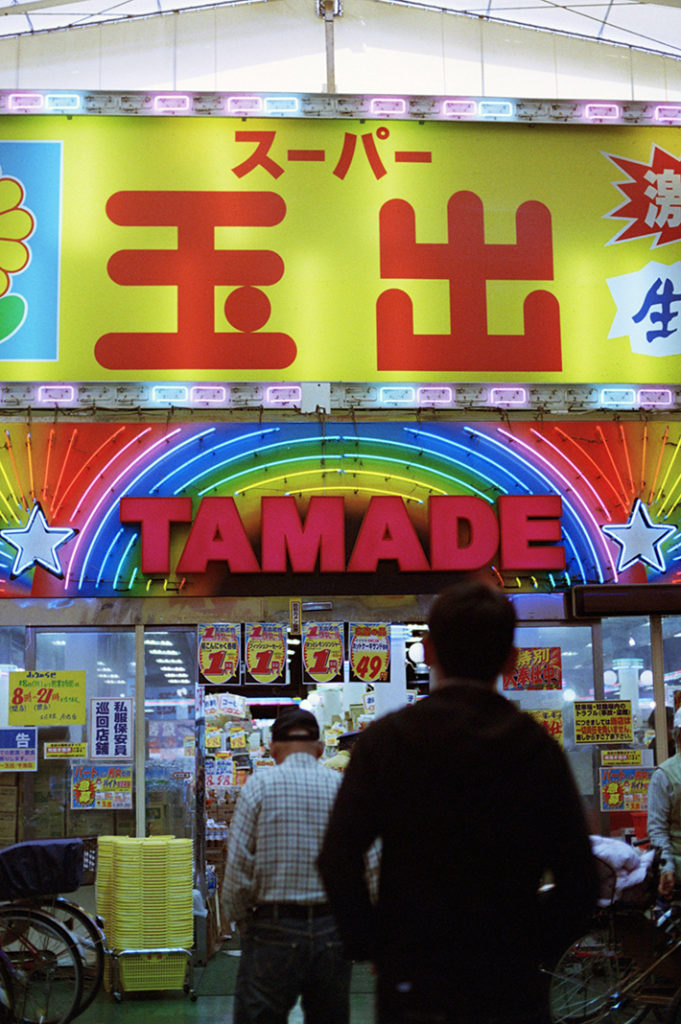 Post by Japan Journeys.