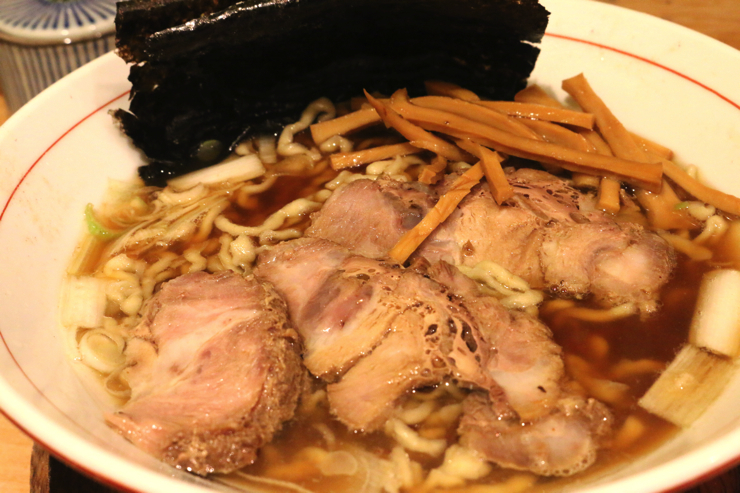 Ramen, the neo-Japanese cuisine with a global cult following. At its cheapest, a student staple; at its most refined, Michelin star. Price tag aside, it's a joyous tumble of chewy noodles and sliced toppings, dripping with rich broth. Follow us as we follow our nose to Hayama Ramen in Shinjuku for some of the best ramen in Tokyo.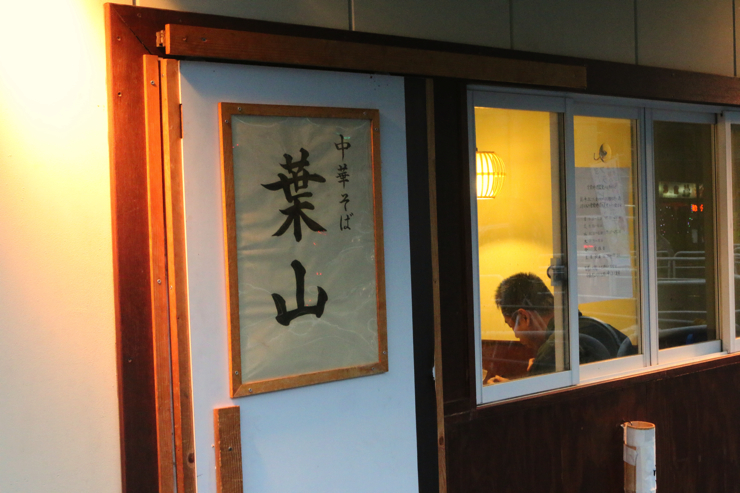 Hayama Ramen
This small ramen restaurant is run entirely by one man. He does all the prepping, cooking, serving and cleaning. As such, it is only open limited hours; the master must be at his prime each day.

Ramen may have a reputation for being 'fast food', but that doesn't mean it's not considered. Chefs devote everything to perfecting every part of the whole dish and take pride in their recipe. The chef at Hayama serves only one dish, chukasoba; a nod to the Chinese roots of ramen. You can order different sizes of the same dish as well as extra slices of pork (if there are extras to spare!).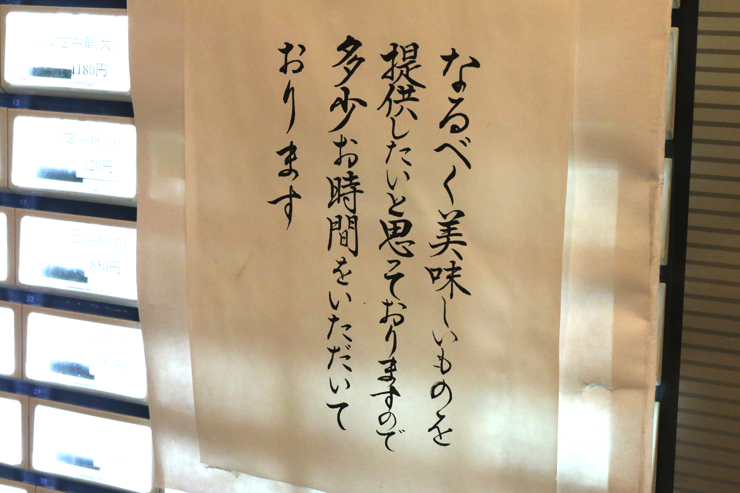 Flavour is the top priority
The ticket vending machine at Hayama bears a notice: "Our policy is to serve the best food possible. Please be advised that it will take quite some time to serve food to customers." Straight away, you can see that the chef prioritises deliciousness above all else. But what takes so long, you ask? Freshly made noodles, of course!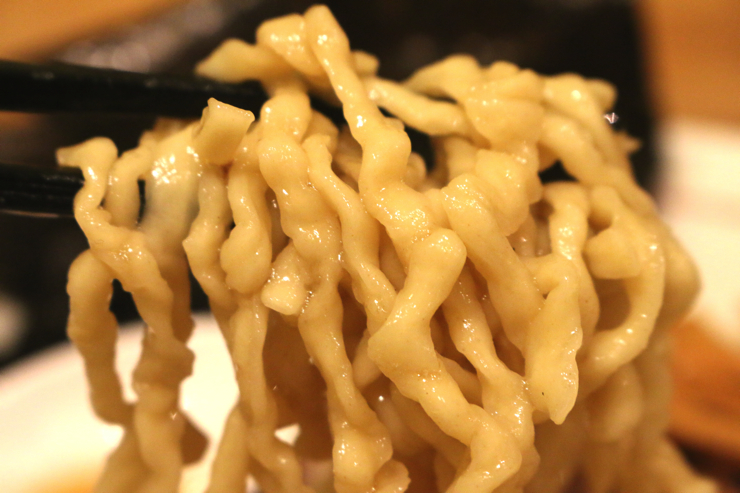 Freshly kneaded noodles
The noodles at Hayama are handmade and all natural. There is no MSG to be seen in them, the chef uses dry sardines to achieve the necessary umami. With every order, he finishes the ramen dough off by kneading it using his hands and some green bamboo. This final touch elevates the ramen to the ultimate level of flavour. Kneading enhances the chewy texture and brings out the flavour of the wheat.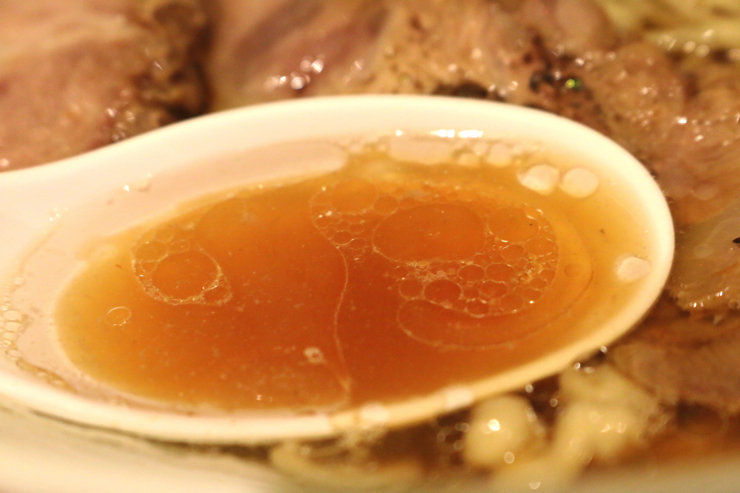 Soy sauce broth
Hayama uses a shoyu (soy sauce) type soup with a seafood broth base. It is delicious on its own and can be savoured even before you try the noodles. Of course the soup goes well with the curly noodles that pick up and cling to the soup on the way to your mouth.
Toppings
Coarsely chopped leek is a common ramen topping; its sweetness and aroma accentuate the depth of flavour of the broth at Hayama. Chinese bamboo strips add a nice crunch to the dish and their distinct flavour are equally essential.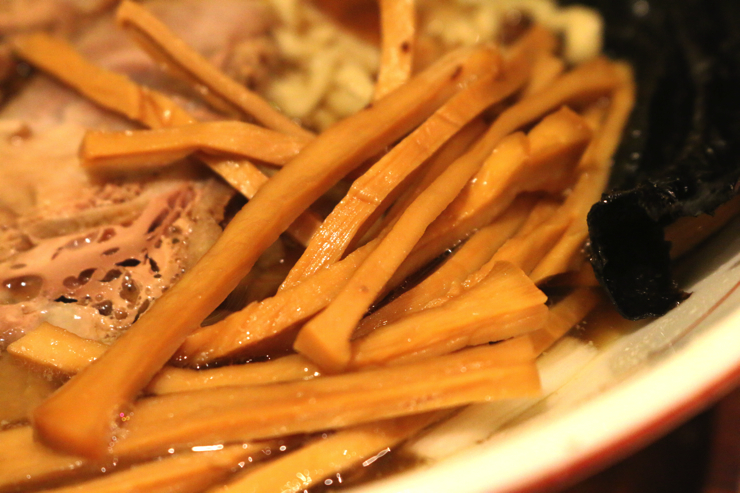 The chashu (roast pork) is so tender that it falls apart when picked up by chopsticks. The rich roasted flavour spreads throughout the mouth. Needless to say, it becomes even tastier when eaten with the soup and noodles.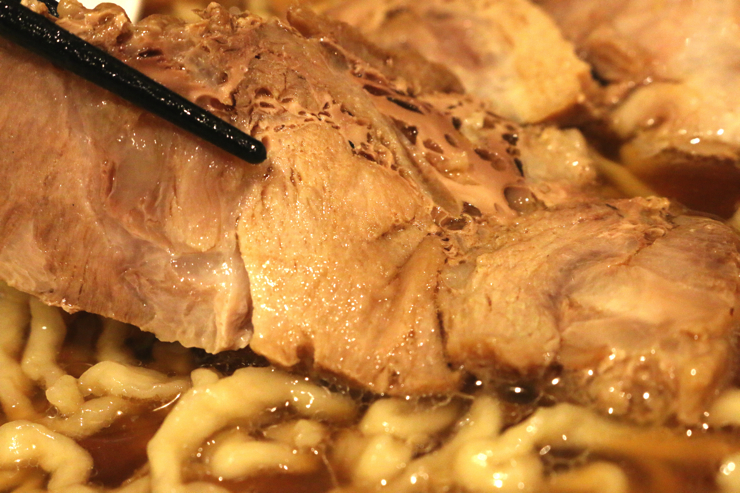 Hayama's cooking method is the opposite of efficiency. It is slow and considered and purposeful. This ramen may be a great reminder of the most important things in life.

Name: Hayama Ramen, Shinjuku
Address: 1 Ichigayayakuojicho, Shinjuku-ku, Tokyo
Open: Monday – Thursday: 11:30 – 15:00
Saturdays, Sundays and national holidays: 11:30 – 17:30
Closed on Fridays
Official Twitter account: https://twitter.com/s_kohjun
Post by Japan Journeys.