My fiancé and I were on our way to Japan's famous art island, Naoshima, for a much-anticipated weekend of art galleries and yurts. However, despite our panicked dash, we'd just missed our ferry out of Takamatsu port. Like it or not, we were stranded until the evening. Determined to enjoy our vacation time, we struck off towards an interesting-looking, nearby structure. In an unexpectantly pleasant turn of fate, our free afternoon would be spent exploring the ruins of one of Japan's three great water castles—Takamatsu Castle.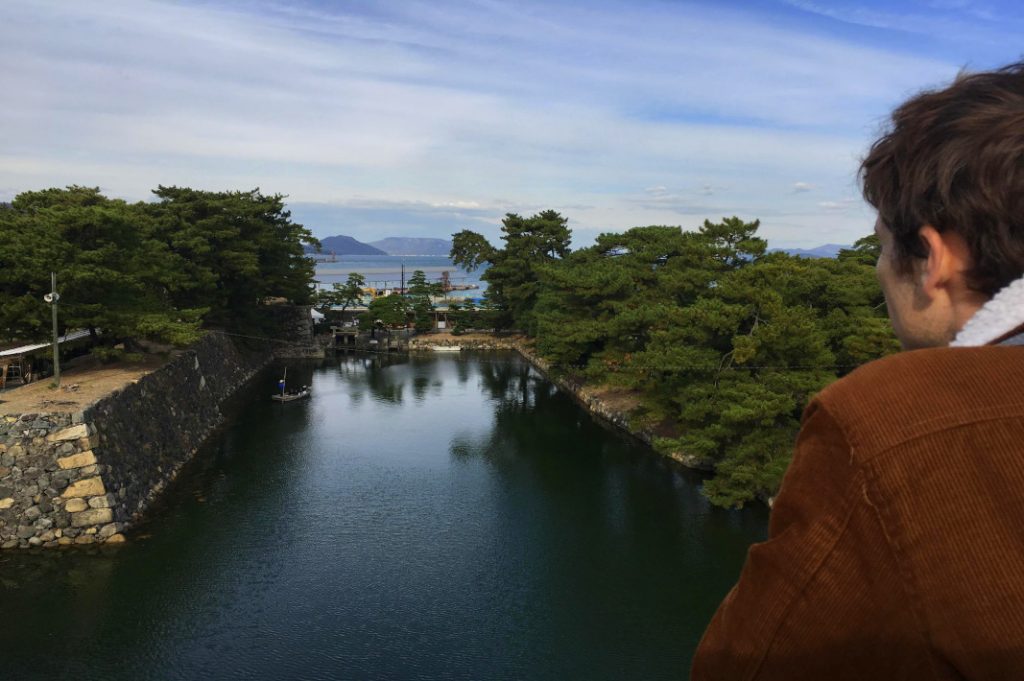 The Mizujiro: Japan's Three Great Water Castles
Along with its sisters, Imabari Castle in Ehime and Nakatasu Castle in Ōita, Takamatsu castle in Shikoku is one of the three famous Mizujiro, Japanese water castles. Despite being an island nation, most of Japan's castles are set inland. Its water castles are the unusual few that rely on the sea, lakes, or even rivers for transportation. Remarkable for its unique design, Takamatsu draws castle enthusiasts (and stranded tourists) from all over. Takamatsu city's first feudal lord, Ikoma Chikamasa, built the castle in 1590. Its most notable feature is the castle's impressive moat system, which draws fresh saltwater, and sometimes even live fish, in from the nearby sea.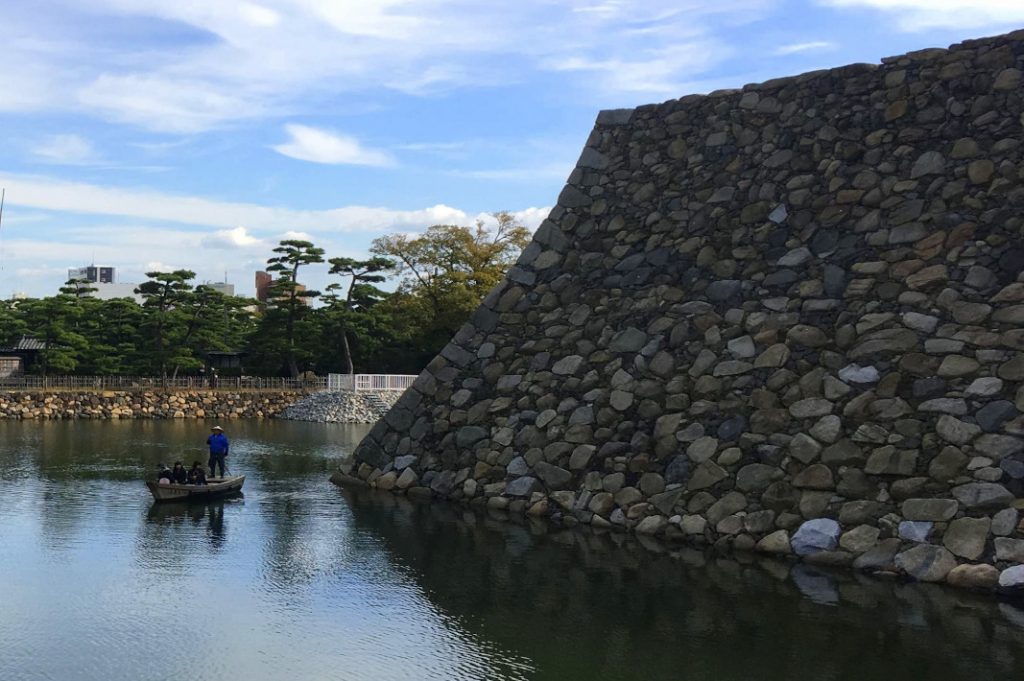 Sightseeing at Takamatsu Castle
Much of the original castle was destroyed during the Meiji Period and Second World War. However, some remarkable features remain. Moreover, efforts to restore the ruins are enthusiastically underway. Of the original buildings, visitors can explore the Asahimon Gate (the castle's main entrance and its first line of defence) and two towers (also called turrets), the Ushitora Yagura and Tsukimi Yagura. The later tower served two purposes. Firstly, it was a watchtower for incoming boats (including the resident lord's). Secondly, it was the site of tranquil moon-viewing parties. Another key sight is the picturesque, roofed Sayabashi Bridge. In times of war, defenders could set fire to this wooden bridge and halt invading armies in their tracks. Meanwhile, while all these sights are beautiful, there's one feature that truly sets Takamatsu apartment from other castles, its unusual Water Gate, which regulates the moat's seawater levels.
Moat-side Activities
Visitors can also participate in some fun moat-related activates. For a reasonable fee, small parties can board a traditional boat and be leisurely poled throughout the moat. Additionally, there's a small fish food capsule machine hidden within the castle grounds. There's a suspiciously large amount of fish swimming in the moat close to it. We'd initially spotted it because of a grandpa and grandson pair who were unsuccessfully stifling their giggles as the fish swarmed them. Like any reasonable person would, we followed suit, bought some fish food, and made some fish friends, too. Our unexpected visit to ruins of Takamatsu castle had turned out to be a perfect, lazy afternoon.
Name: Takamatsu Castle
Address: 2-1 Tamamo-cho Takamatsu, Kagawa 760-0030, Japan
URL: http://www.takamatsujyo.com/
Post by Japan Journeys.