Kyoto is abundant in micro-temples which atmospherically melt into forests and hills. Naturally, they're a perfect antidote to the more popular and all too often overcrowded temples and shrines in the city. Two such temples in Kyoto city lie hidden in Higashiyama's forested foothills, behind the scenic Maruyama Park. Visiting Choraku-ji and Anyo-ji on a relaxed walking route makes for the perfect afternoon of unhurried discovery. Better yet, put down the digital map and see where your wanderings will take you!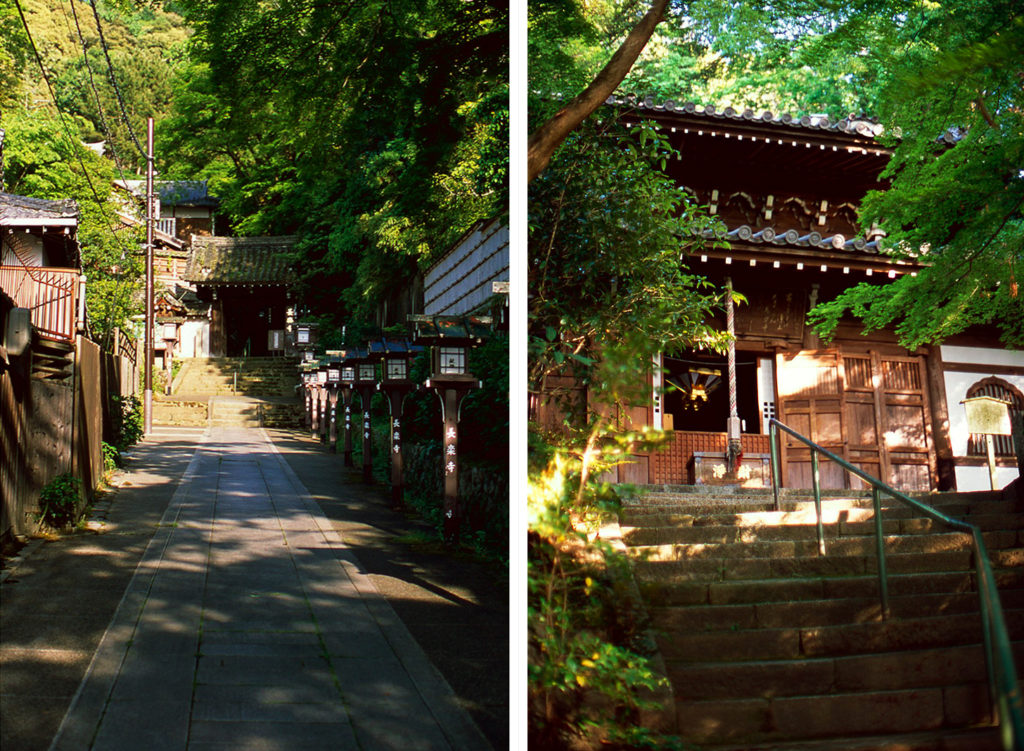 But first, Choraku-ji.
Although Choraku-ji temple is extremely well hidden, it's a site of great importance in Kyoto's cultural history. It features in Japan's great epic, The Tale of Genji, written by Lady Murasaki Shikibu. Choraku-ji is the temple to which the daughter of Taira no Kiyomori fled in order to adopt the life of a nun, thereby escaping the Minamoto (Genji) clan. Naturally, such a temple wouldn't typically be easy to find; most tourists bypass both Choraku-ji and neighbouring Anyo-ji completely. Founded in the year 805, this little site has a deceptively large footprint, ascending into the forests of Higashiyama and through several ancient cemeteries. Unusually, this temple has no official demarcations indicating its boundaries. As such, it's easy enough to keep walking through the trees as they become ever denser – be sure not to wander too far!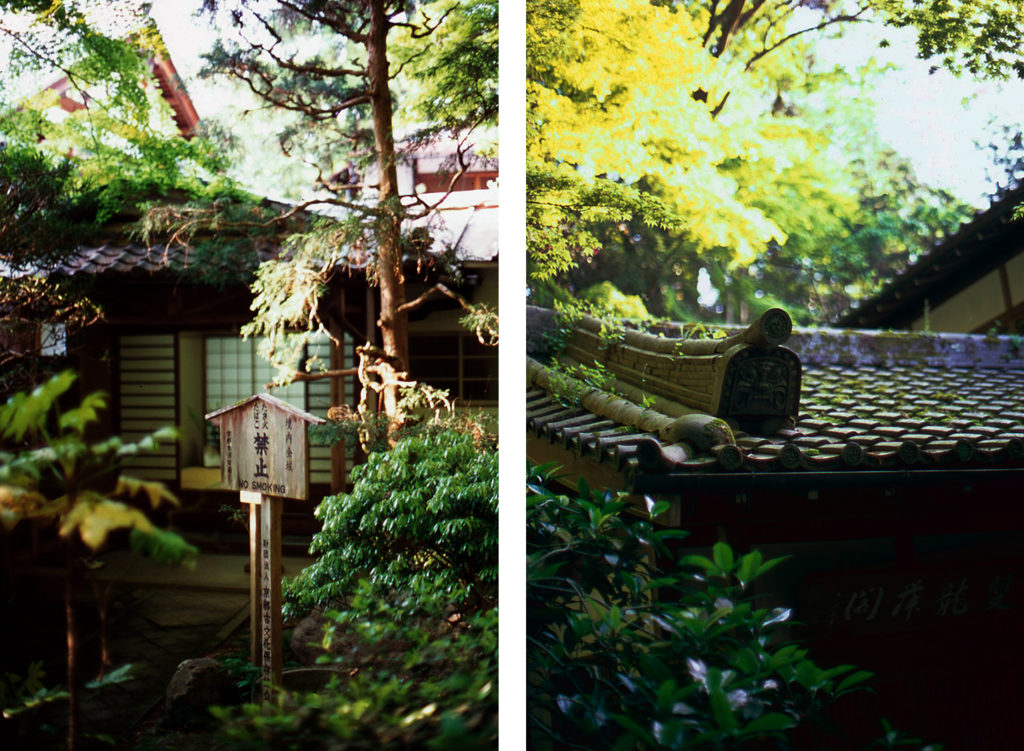 Choraku-ji: a place for silence.
Many of Kyoto's lesser-known temples and shrines are ideal places to savour peace and silence. However, Choraku-ji takes the seclusion one step further. From its long approach, the entire temple hides behind an unassuming wooden gate. After entering, visitors can walk directly through forested glades towards the temple's main building itself, or take a diversion. Heading left at the small entrance to the temple, a pathway leads up into the forest and surrounding hills. A waterfall drips from atop a sheer stack of boulders over 6 metres high, thick with deep green cushions of moss. During the rainy season, the same trickling waterfall nearly overflows! Following the path will lead to Choraku-ji's hillside cemetery, containing both old and new memorial stones.
These stones blend in with the dense saplings, a mix of pine and deciduous trees punctuated with thin stalks of bamboo. Behind, gaps in the trees overlook a seemingly endless view of Kyoto city from atop the hill. Naturally, the view through the trees is always most impressive during sunset hours. Choraku-ji's grounds offer a place for quiet contemplation with a sense of adventure in a scaled-down wilderness.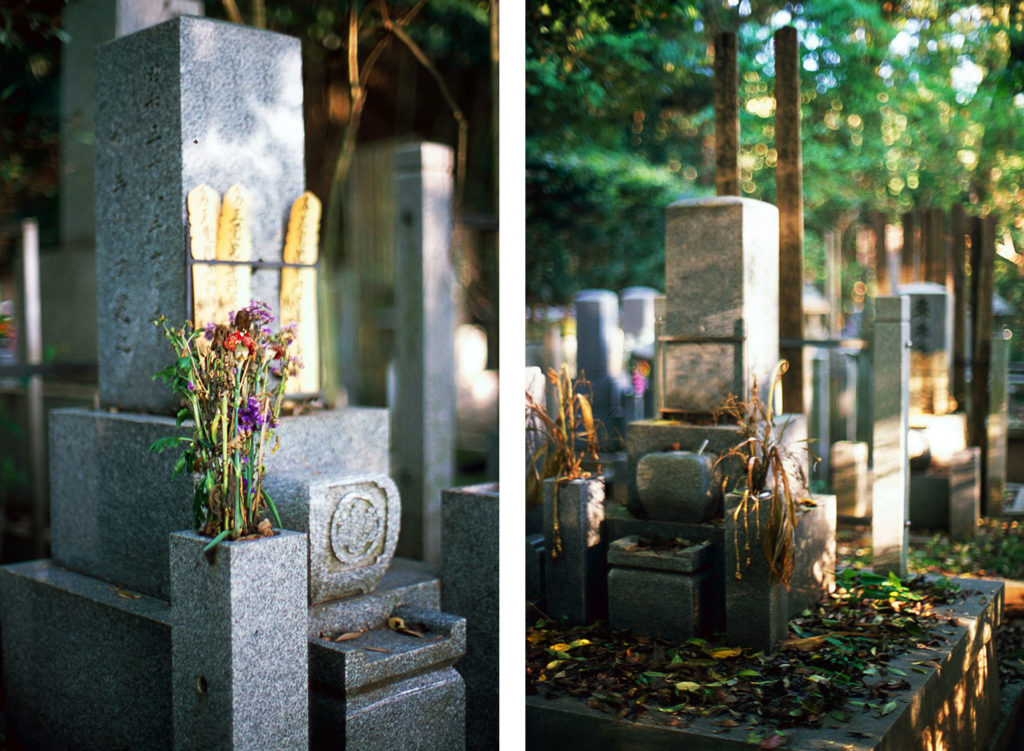 Easy access to nature and history.
One of Japan's most remarkable features is the seamless blending of centuries-old cultural sites with breathtaking natural settings. The most famous ancient cemetery in Japan is in the mountain town of Koya-cho, atop the Koya-san mountain itself. However, Koya-cho is far away in rural Wakayama, and can't easily be visited for a short day trip. However, you'll find that miniature versions of Koya's famous Oku-no-in cemetery and surrounding forests are all over Kyoto city, for those who know where to look.
As well as Arashiyama's expansive Nison-in temple, the foothills of Higashiyama have a large number of atmospheric cemeteries to explore. Surprisingly, even Nanzen-ji temple has its own miniature 'Oku-no-in.' Remember, local people sometimes come here to pray for the souls of their ancestors and departed family members, as is Buddhist tradition. As such, it's best only to wander in areas that have no sign of visitors in the present moment.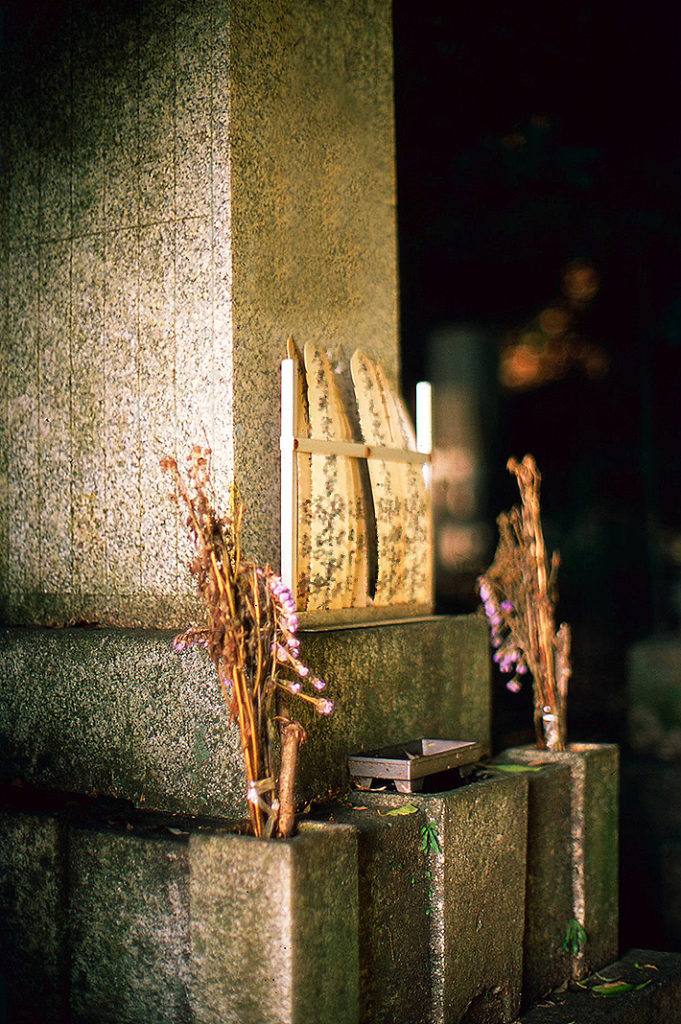 Onward, to Anyo-ji!
If Choraku-ji is an obscure 'micro-temple', then Anyo-ji could almost be considered a deliberately hidden private home. Arguably, the temple grounds feel almost like someone's expansive back garden. However, Anyo-ji's outer site is fully open to the public; dotted with sentimental details, it will delight anybody looking for small, quiet spaces. The sliding screen doors in the tiny Butsu-den (statue room) are open during daylight hours, allowing visitors to pray or simply see the ornate Butsu-dan (Buddhist altar) inside.
Anyo-ji's charms lie mostly in its rolling gardens dotted with stonework, which rise up along the hillside and back into the forest. The temple faces west, making it another location which comes to life during sunset. A small cemetery also flanks the temple on its western slope, bathed in orange light during the late afternoon. Beyond this, yet another older and more atmospheric cemetery surrounds the rear of the temple, trailing off into the mountains behind.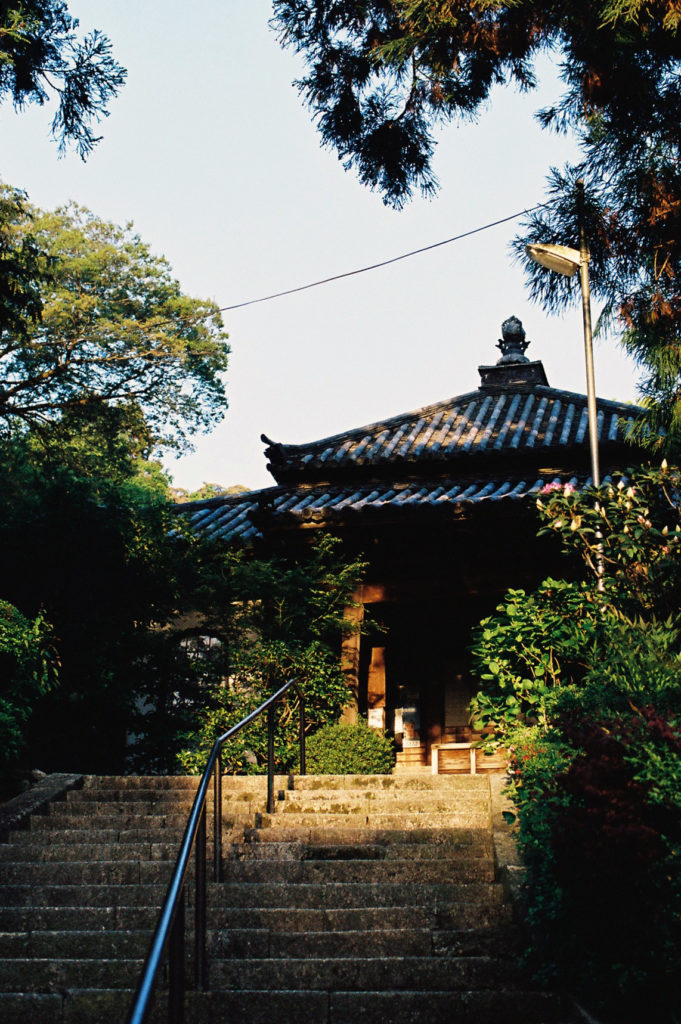 Choraku-ji and Anyo-ji: only the beginning.
Although Choraku-ji and Anyo-ji are the two primary temples on this relaxed walking route, the path itself is covered in tiny roadside shrines. Clusters of shrines like these often house tiny, sacred waterfalls used for ritual purification. Naturally, unique sites such as these make for scenic rest spots and uncommon subjects to photograph. From here, visitors may wish to turn back and spend some time exploring the sprawling and beautifully landscaped Maruyama Park. Better yet, the famous Yasaka Shrine connects to the park and is brimming with o-mamori stands and street food vendors in the evenings.
However, if you continue past Anyo-ji, you'll find the top-secret forest entrance to Chion-in's enormous temple bell, here. For competent forest hikers who are visiting in the morning (with with plenty of daylight ahead of them), a deep forest hike will take them up to the Shogunzuka temple complex. Sadly, the hike isn't listed on any maps, but several 'photo points' exist on Google maps that may prove useful. If you do visit Shogunzuka after dark, expect some breathtaking views from one of many observation decks on the mountain.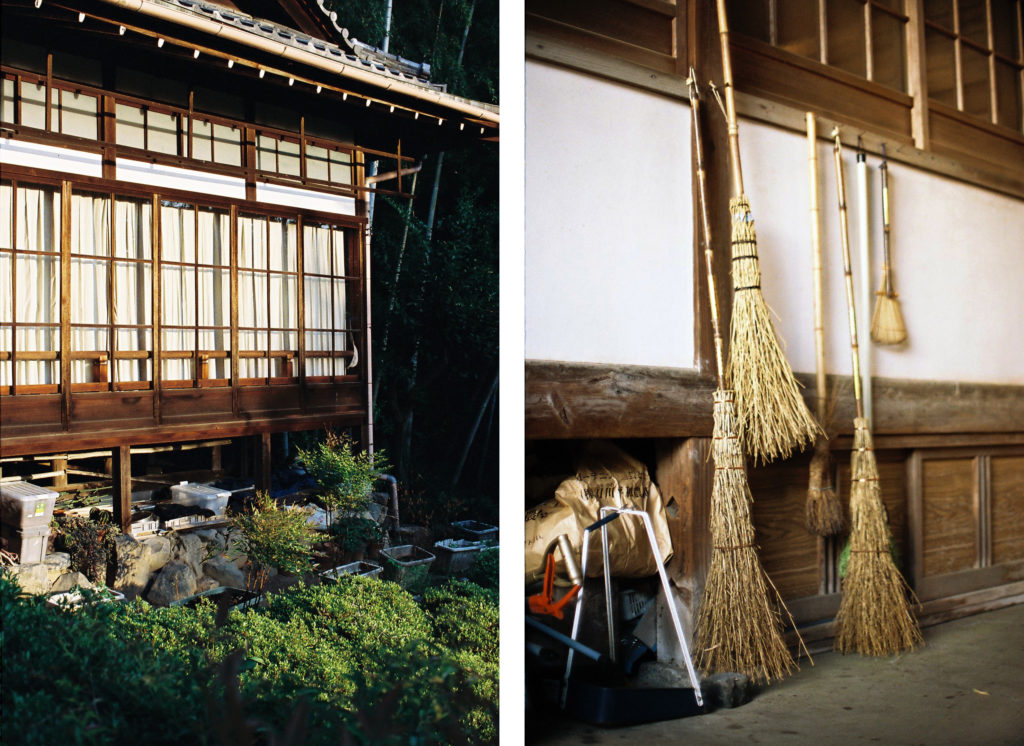 Access
Although Choraku-ji and Anyo-ji are easy to miss, they do adjoin to Maruyama Park. Fortunately, the park is well-known and easy to find. Starting from the unmissable Yasaka Shrine, follow this short walk through the park and onto Choraku-ji temple. Yasaka Shrine is closest to the Keihan train line's Gion Shijo train station. Alternatively, Kyoto Kawaramachi Station is only a little farther from Yasaka and is on the Hankyu train line. Bus number 100 or 206 from JR Kyoto station will take you to Yasaka Shrine in around 20 minutes, or you can walk along the river following this map.
Luckily, little Anyo-ji is also easy to explore here before you visit. If you're thinking of making a day of seeing the area, you can easily include Yasaka Shrine and Maruyama park in your travels. Luckily, local taxis are an easy way to go to and from Shogunzuka to catch magnificent views of Kyoto city at night.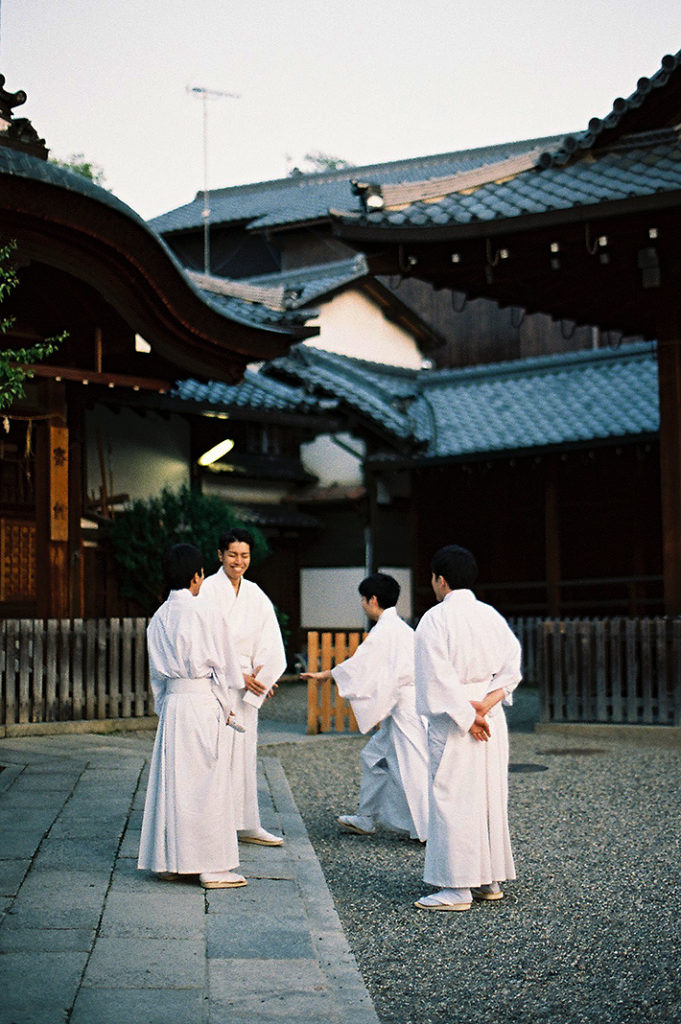 Post by Japan Journeys.