There's something about plants that makes studying so much easier to bear. It adds a bit of life into something that can otherwise be—let's be honest—quite dry. It gives you something restorative to look at during your breaks. And, in my experience at least, it can help you feel like a fancy Victorian scholar who happens to be curled up in their study, rather than a stressed-out student wedged deep inside their school's library. So that you can also avoid the stressed-out student life, we've scoured Tokyo for its top green study spaces: Darwin Room, R-Za Dokushokan, and oddly enough, the Tokyu Plaza Starbucks. Whether you're a long-term student or just passing through on your vacation, these study cafes are sure to hit the spot.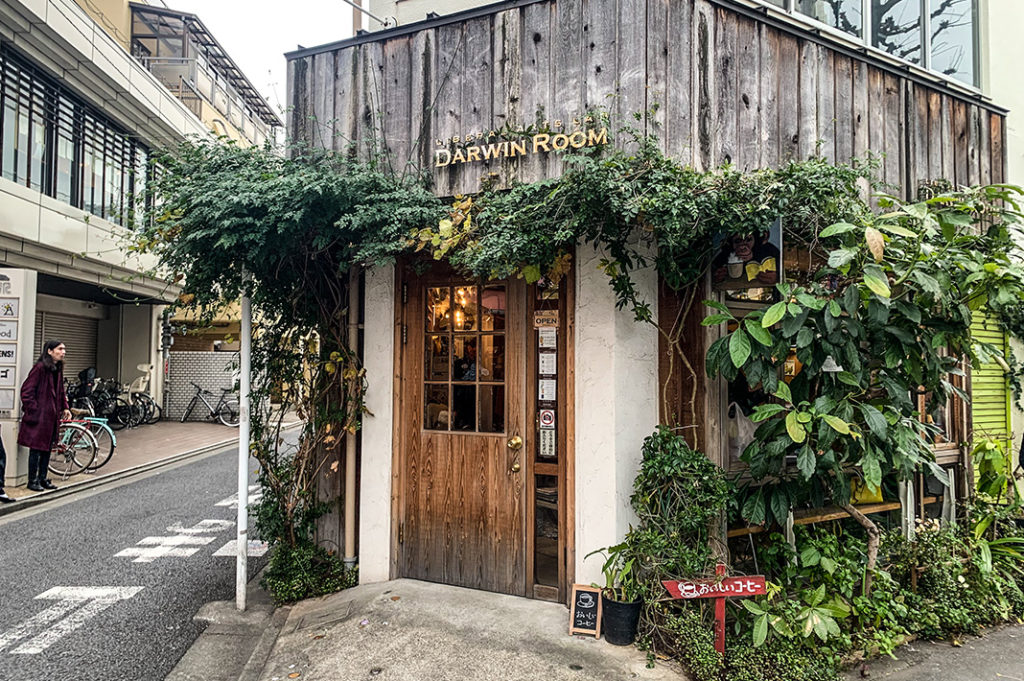 Darwin Room: Your Cozy Curio Shop Among Tokyo's Green Study Spaces
A self-titled "liberal arts lab," Darwin Room has all the hallmarks of a French curio shop. Albeit, it's one that you can also study and grab a cup of coffee in. To kick things off, it's absolutely overflowing with plants, including the cute, little test-tube cuttings that adorn the shop's windows. Its walls are lined with a hodgepodge of butterfly displays, books, and curious little items. And who knew that life-size zebra would be just the thing this shop needed to really pull its decor together? Although seats are quite limited in this cafe, you'll be guaranteed a quiet, cozy study spot that's entirely devoid of stressed-out student vibes. Additionally, almost everything in the store is for sale. So if you like something, you might just be able to bring it home with you, too.
Name: Darwin Room
Address: 5-31-8 Daizawa, Setagaya, Tokyo 155-0032
URL: darwinroom.com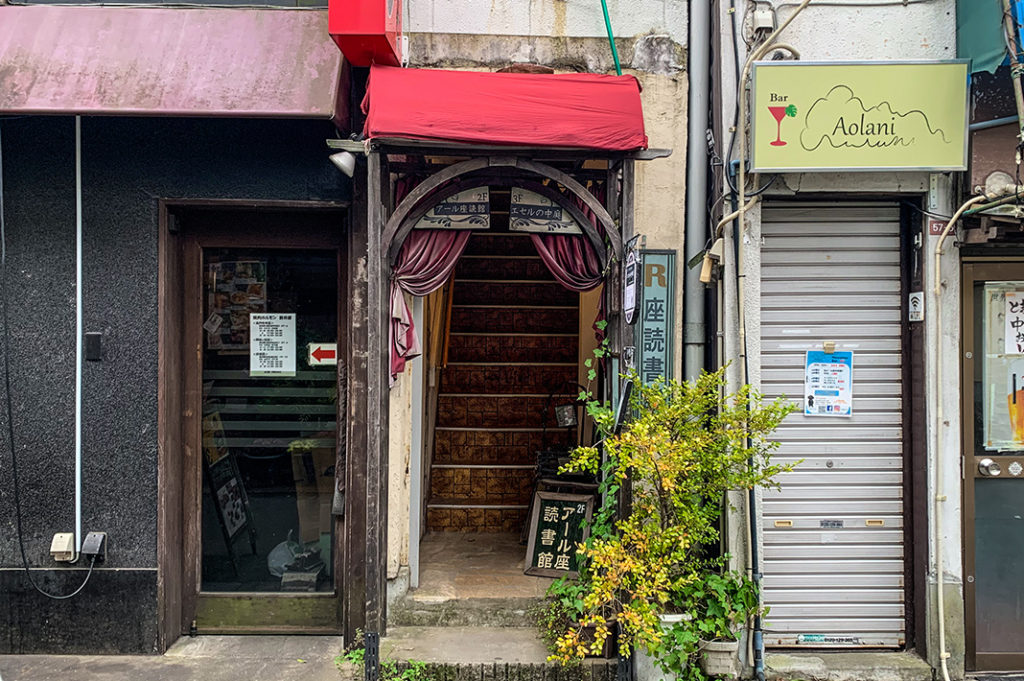 R-Za Dokushokan: Study in a Storybook
Where Darwin Room gives the impression of bright sunlight and science, R-Za Dokushokan leans in a different direction. It's all twilight corners, screening leaves, and storybook magic. In fact, the entire cafe feels like something out of a storybook. And let me tell you, its floor-to-ceiling bookshelves, gas-lamp style lighting, and abundance of interior trees certainly do the trick.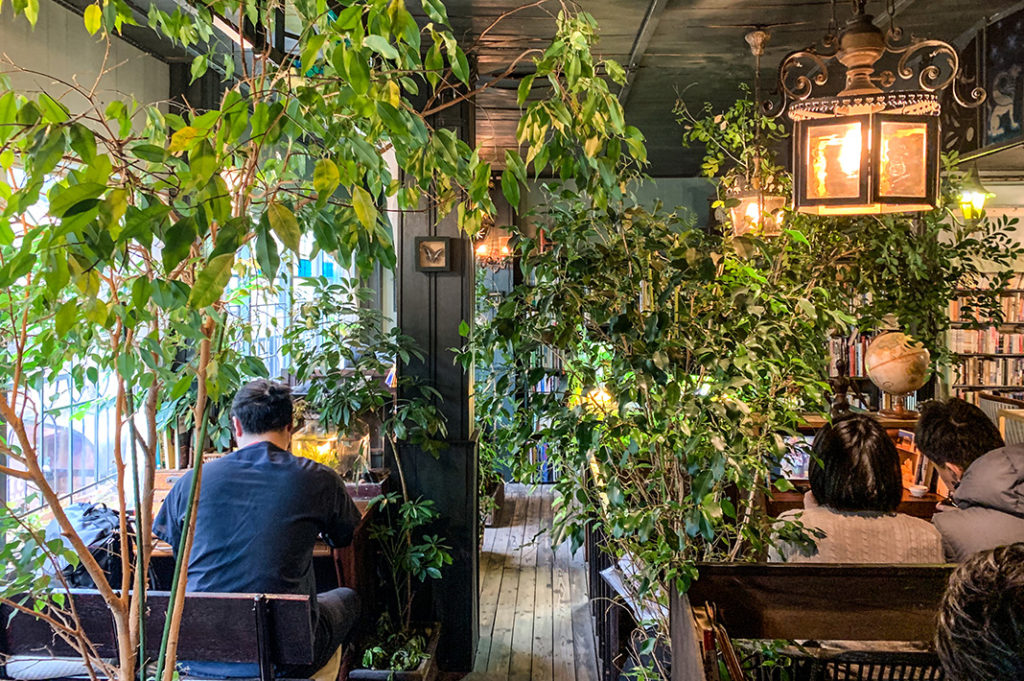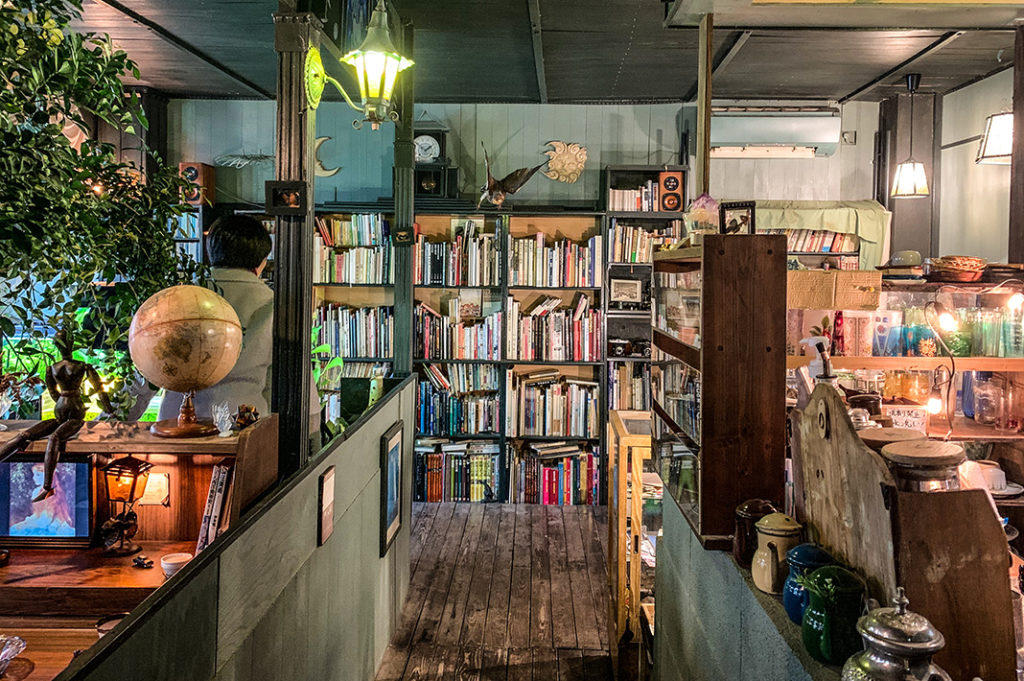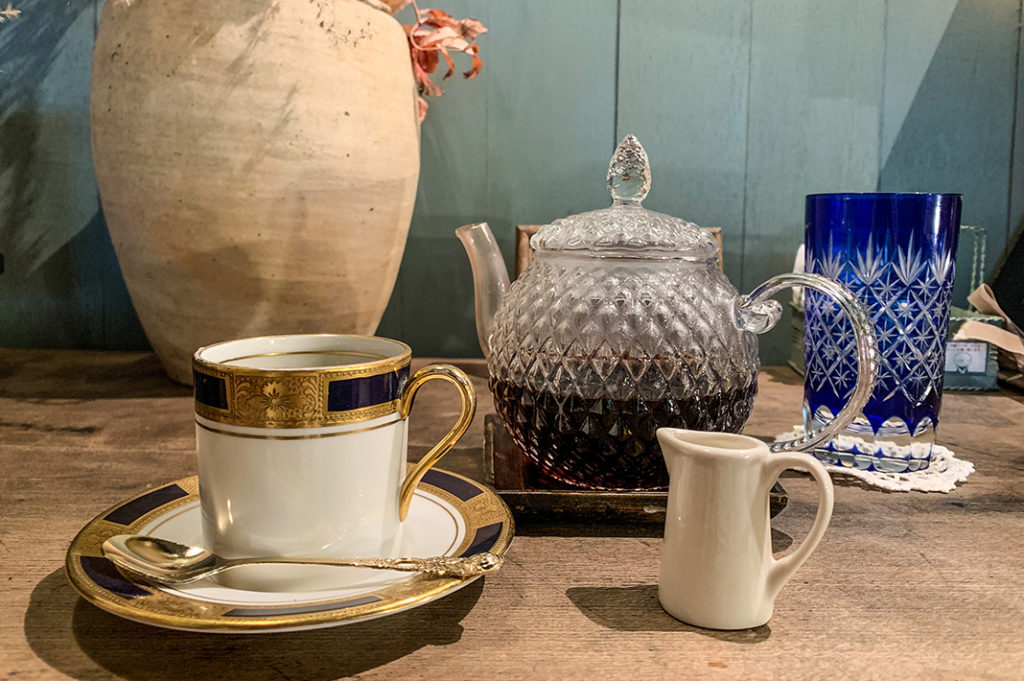 R-Za Dokushokan is especially geared toward those hoping to study or simply sink into a good book, and a no-talking rule is enforced throughout the cafe. While you'll still hear people ordering in a quiet whisper, you'll be guaranteed an almost distraction-free session.
Name: R-Za Dokushokan
Address: 3−57−6 Koenjiminami, Suginami City, Tokyo 166-0003
URL: http://r-books.jugem.jp/
Tokyu Plaza Starbucks: The Crowdpleaser of Tokyo's Green Study Spaces
It may seem odd that we included a Starbucks on our list. However, that's because the Tokyo Plaza Starbucks is far, far more than a regular Starbucks. From its perch high above the streets of Harajuku and Omotesando, this particular location includes an entire rooftop garden, complete with happy, healthy, large trees. It's a secret oasis amongst some of Tokyo's busiest districts, and it is massive.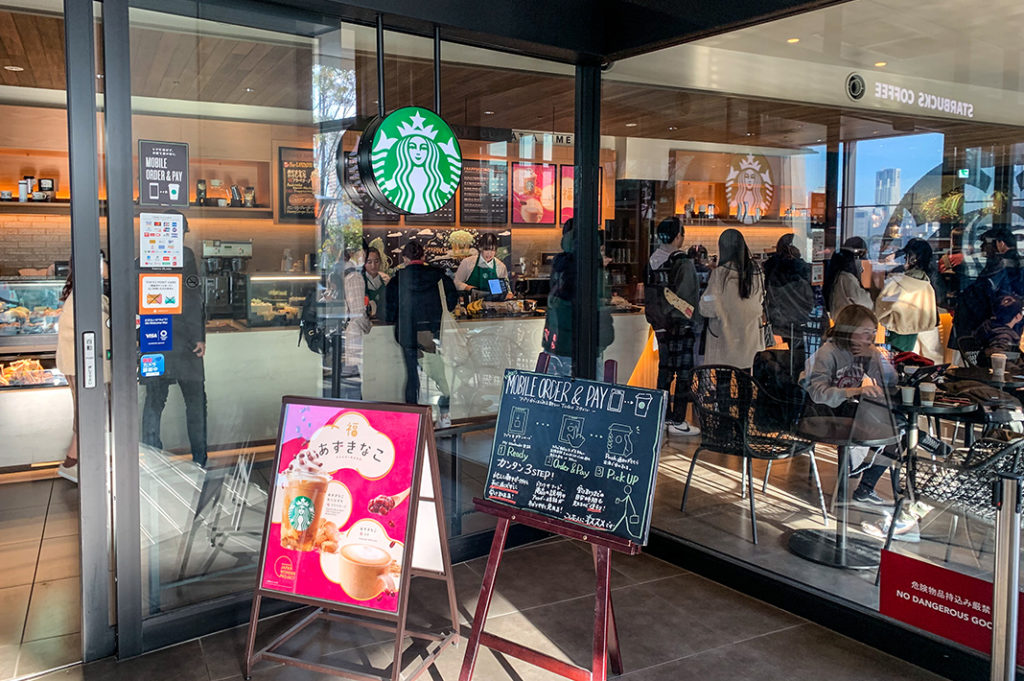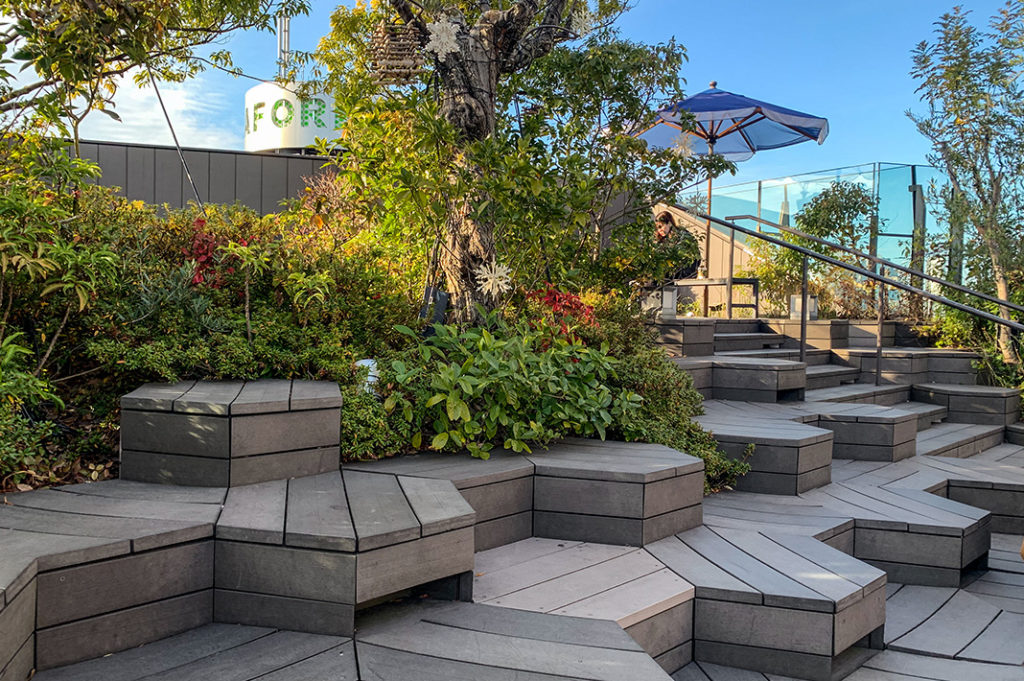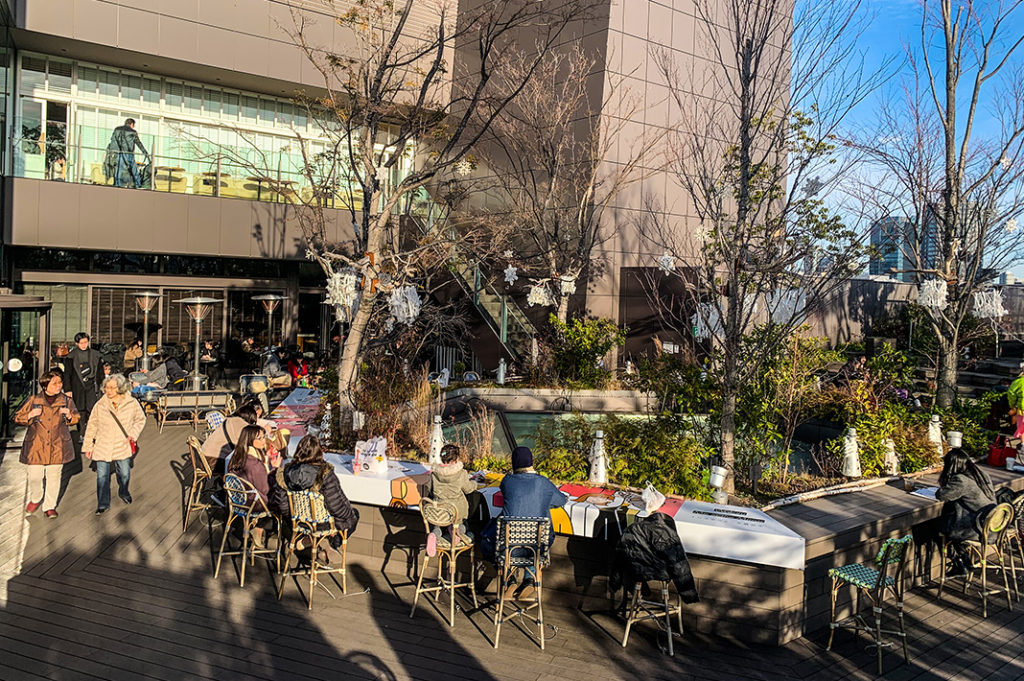 You can choose to snag one of its choicest seats at the garden's central hexagon, curl up on some of the amphitheatre style seating that radiates out from it, or kick back on one of the garden's lounge-like terrace chairs. You'll find your favourite study drink and a steady wifi connection—guaranteed every time.
Name: Tokyu Plaza Starbucks (Omotesando/Harajuku)
Address: Rooftop Level, Tokyu Plaza Omotesando, 4-30-3 Jingumae, Shibuya, Tokyo 150-0001
URL: https://store.starbucks.co.jp/detail-1062/
So why not drop by one of these Tokyo cafes? Regardless of if you're hoping to just drop by for a drink or sink in for a good full-day's study session, all of these cafes are certain to deliver a one-of-a-kind experience. To all the student's out there, don't settle for a florescent, concrete corner. Instead, embrace the tranquil, plant-filled study space that you deserve.
Post by Japan Journeys