I'd committed the cardinal sin of time-strapped travellers everywhere: I'd slept in. And in the resulting mad dash to leave my hotel room, I'd skipped breakfast. Not a good start. However, my plans for the day had brought me into the heart of Ginza, Tokyo's glitzy shopping district. And, thankfully, it was an area that I knew well. When I'd lived in Tokyo, I'd worked for quite some time at an English school in Ginza. I should have been enjoying my trip down memory lane, but I found my thoughts consumed by one thing. Lunch. Soon, ever so painfully soon, I'd reach my favourite lunch spot in Ginza—the food trucks at the International Forum.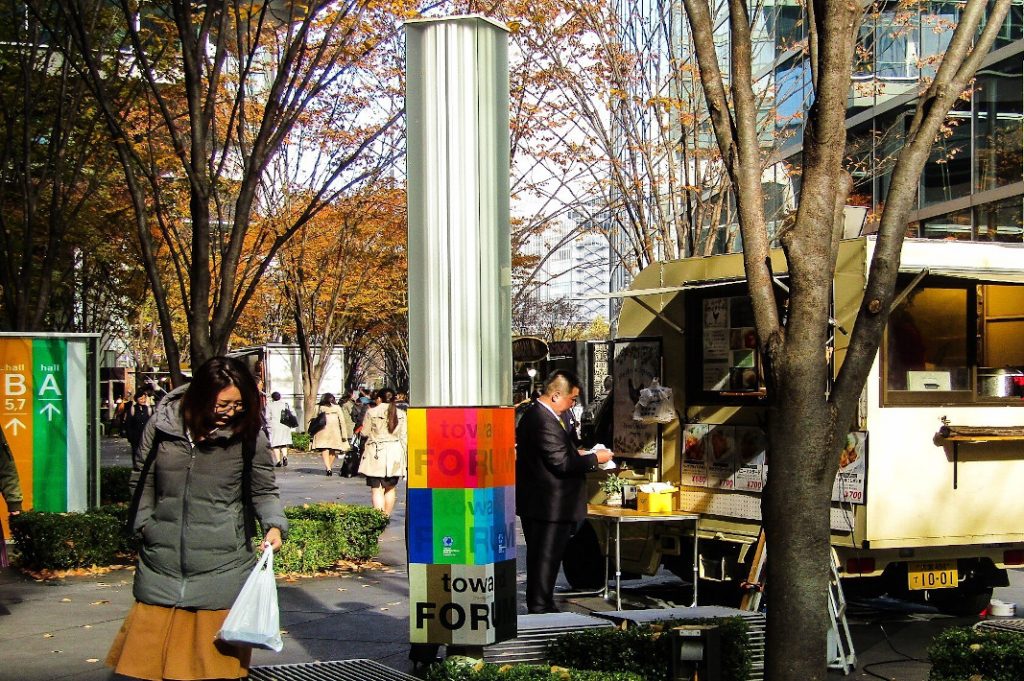 The International Forum
The Forum itself is a mecca for Tokyo's business elite, high-profile international conferences and tourist groups. Its graceful lines are reminiscent of an elongated ship and owe their design to architect Rafael Viñoly. Crafted from gorgeously curved steel, warm wood, and vaulting glass, it's no small wonder that it's a popular spot. I used to love cosying up on its benches with a coffee during my breaks (and, sometimes, imagining myself an uber-important, visiting foreign dignitary). It's pretty fun actually; give it a try.
The Food Trucks
But I wasn't here to marvel, I was here to eat. Let's get back to the food trucks. From Monday to Friday, 11:30 a.m. to 2:00 p.m., a selection of food trucks appear outside of the International Forum. Although there are some regulars (like the adorably tiny Hawaiian coffee truck) there's always a few new options to try out. Additionally, as someone who likes to check out all of my options before deciding, this place was a godsend. True to its name, the trucks outside of the forum offer food from all corners of the world, as well as Japanese standards. Menus are often written in English and Japanese, and if communication in either language becomes difficult, cheerful pointing and smiling have proven to be my successful fallback.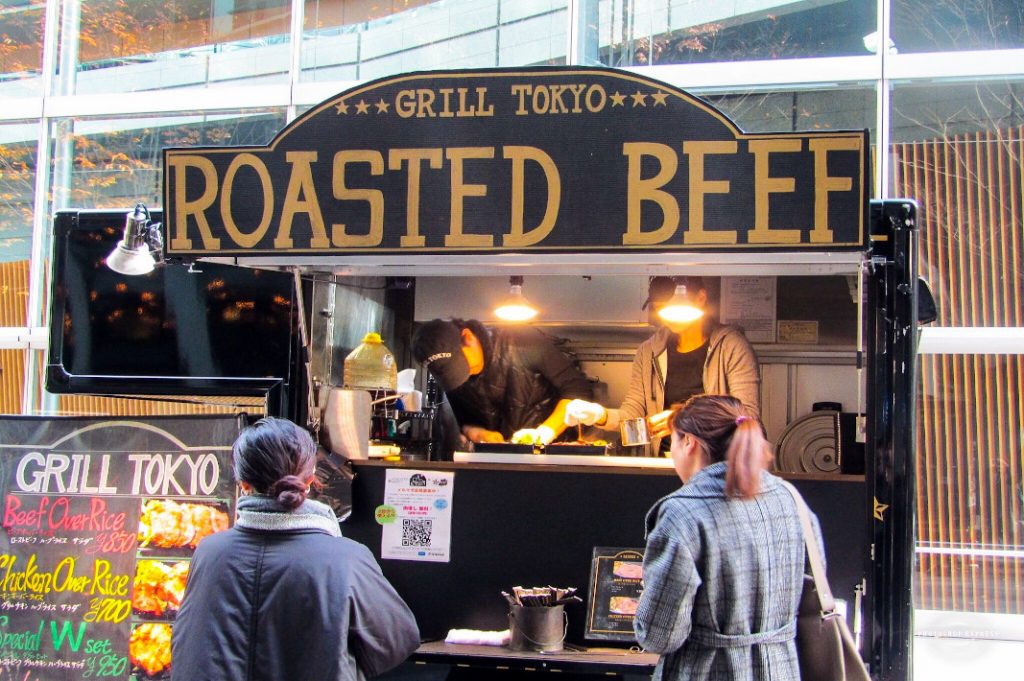 The Delicious, Delicious Food
Take note! Although food stalls are plentiful throughout Tokyo modern food trucks are a relatively new foodie craze. And their owners' inventive enthusiasm is a sight to be seen. One of my favourite examples is a compact pizza truck with a real stone, wood-burning oven ingeniously nestled into it. The pizzas that come out of it are unbelievably delicious and cheap. Meanwhile, if you're into fusion food like I am, there's an amazing taco rice truck that frequently drops by. A popular dish in Okinawa, taco rice is (as it sounds) a mouth-watering mix of Mexican spices, Asian sauces and your choice of taco toppings. Finally, if you're vegan and struggling among Japan's heavily fish infused dishes, there's hope. A couple of vegan- and vegetarian-friendly trucks like to frequent the area.
For drinks, I'd usually check if the truck has any specialities, and if not, cheap out at one of the plentiful, nearby vending machines. They're well-stocked with hot or cold tea and coffee, depending on the season, and tourist favourites such as Pocari Sweat and Calpis. But don't leave it at my recommendations; if you're passing through Ginza or Yurakucho stations, drop by the International Forum and discover your own favourite truck.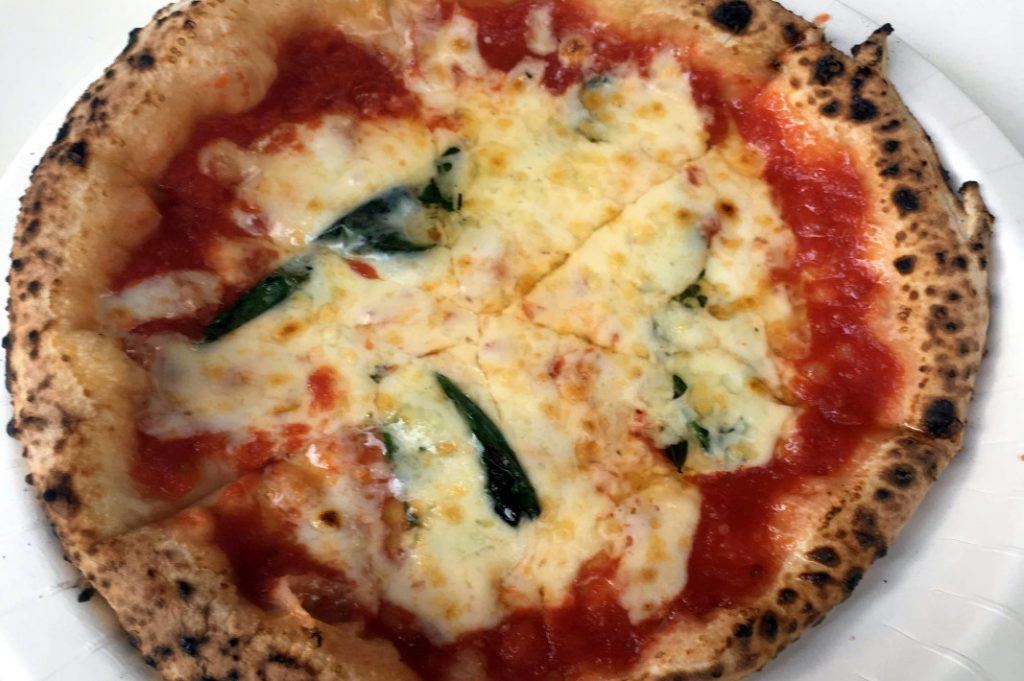 Name: International Forum
Address: 3-5-1 Marunouchi, Chiyoda City, Tokyo, 100-0005
More Information: https://www.t-i-forum.co.jp/en/
Post by Japan Journeys.