Onsens, shrines, nature, Mt. Fuji views—Hakone has a lot to offer travelers. However, a quick search on Booking.com will make the frugal traveler stay away, as a single night in a Hakone hotel can cost hundreds of dollars. Shockingly, some of these pricey lodgings don't even include onsen facilities. For a stay that won't break the bank, onsen included, we recommend Fuji Hakone Guesthouse.
Just 90 minutes from Shinjuku station, Hakone could be done in a day trip. For the full experience, an overnight stay is highly advised. The region of Hakone is made up of a few different areas, all of them with their own sights, and all easily connected via bus. To get around the region, purchase the Hakone Free Pass from an Odakyu station. This pass allows roundtrip travel to and from Shinjuku, and also covers all local transportation within Hakone. Pass holders also receive discounts at some museums and sights. Choose from a two or three-day pass for ¥5,700 or ¥6,100, respectively.
Fuji Hakone Guesthouse is located in Sengokuhara, to the north of most of the main sights in Hakone. To get there, take a T bus from Odawara or Hakone-Yumoto, and get off at Senyoro-Mae. The guest house is just a few minutes from the bus stop, and clearly marked.
A Comfortable Stay in a Traditional Guesthouse. . .
At Fuji Hakone Guesthouse, guests can experience a stay in a traditional Japanese guest house. Beds are futons made up on the floor, and toilet and shower facilities are shared. The owners have thoughtfully decorated each room with Japanese accessories and motifs, and named them after a famous Japanese place or cultural icon. (We were in the spacious Sakura room.) We found the futons more plush and cozy than at other guesthouses, and the peaceful area provided for a restful night's sleep!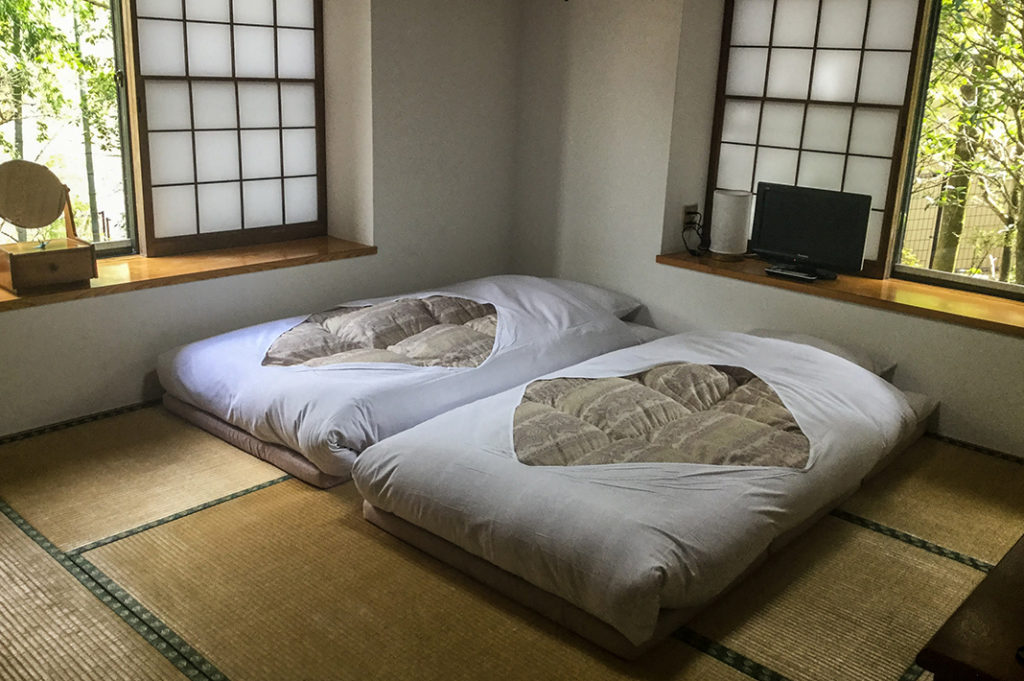 However, it's the staff that make a stay at Fuji Hakone Guesthouse truly pleasant. Everyone we encountered spoke English and went out of their way to provide good information on the guest house facilities and surrounding area, including directions to transportation and recommended dining in the area. Not only do they tell you where you should eat, but they also tell you which restaurants you should avoid. Talk about trustworthy service!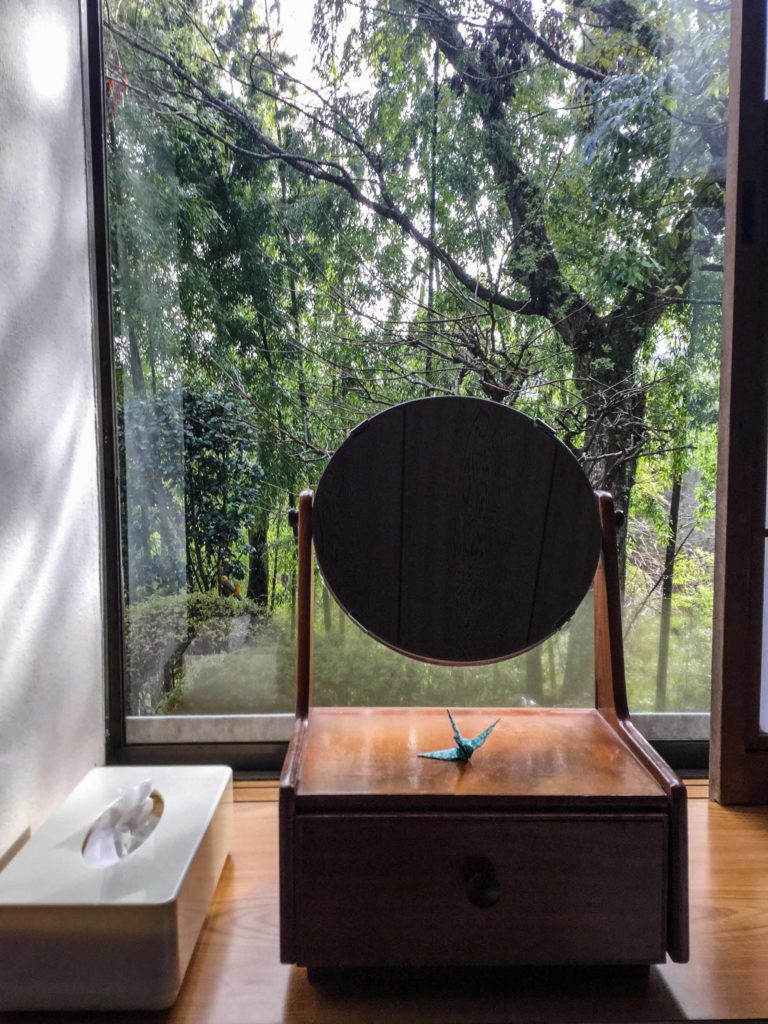 . . .With a Private Onsen
The true star of the show at Fuji Hakone Guesthouse is their onsite, private onsen facilities. They have both an indoor and outdoor onsen. The indoor one is free to use, while the outdoor one costs an extra ¥500 per guest. To book the onsen for your party, simply check the sign-up board for that day and write your room name in your desired 30-minute time slot.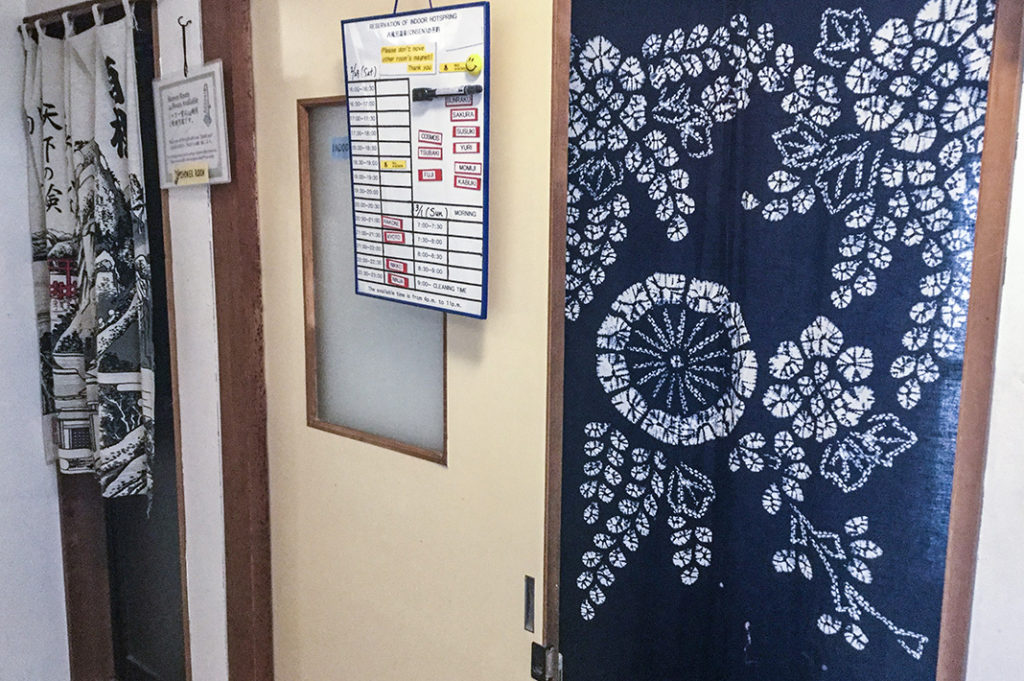 Visiting an onsen can be daunting for foreigners and first-timers, but the guesthouse staff have made the experience quite simple, with detailed signage to help you out. The waters of both the indoor and outdoor onsen are a milky white color, and leave your skin feeling soft and clean. As the onsens here are private, guests with tattoos are accepted.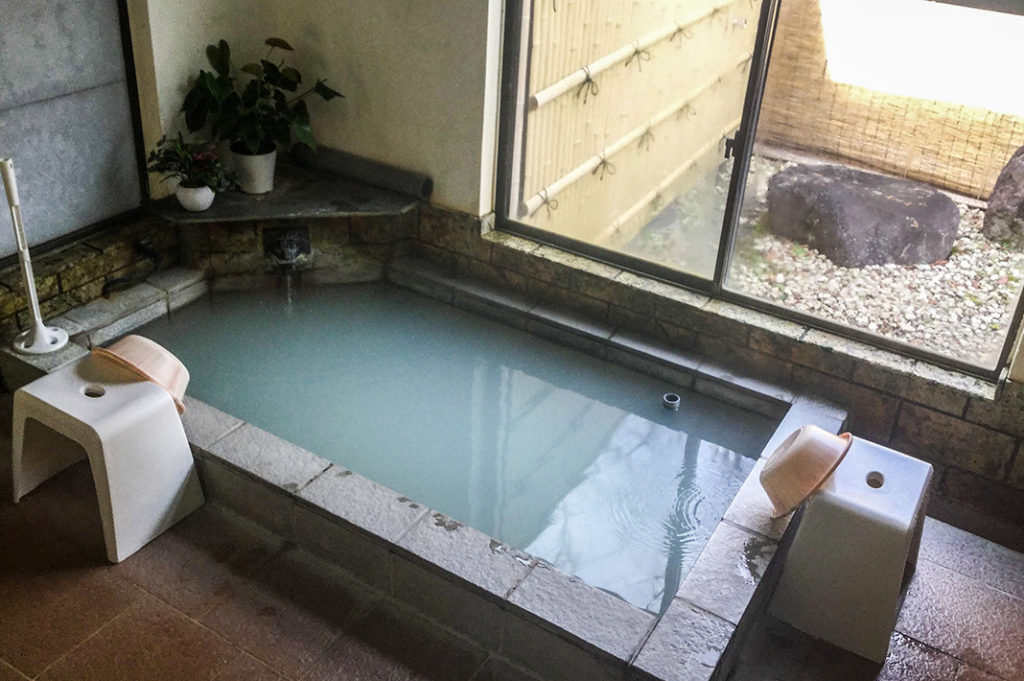 For current room rates, search for Fuji Hakone Guesthouse on Booking.com.
Name: Fuji Hakone Guesthouse
Address: 912 Sengokuhara, Hakone, Kanagawa 250-0631
Check in: 15:00 Check out: 10:00
URL: https://fujihakone.com/en/
Post by Japan Journeys.