A tranquil haven linked to an ancient, ruling samurai clan, Hokokuji Temple is a necessity in your Kamakura itinerary. We certainly thought so when we added it to ours. The temple is home to a famous bamboo grove, which boasts over 2,000 stalks; a tucked-away matcha teahouse; and the ashes of the Ashikaga clan, a powerful samurai family, whose members would become the ruling shōgun of Japan during the Muromachi Period. My fiancée and I had personally planned a day trip from Tokyo to wander through Kamakura's sights. However, if you'd like to take things at a slower pace, there's a wealth of Japanese-style ryokan and Western-style hotels in the area.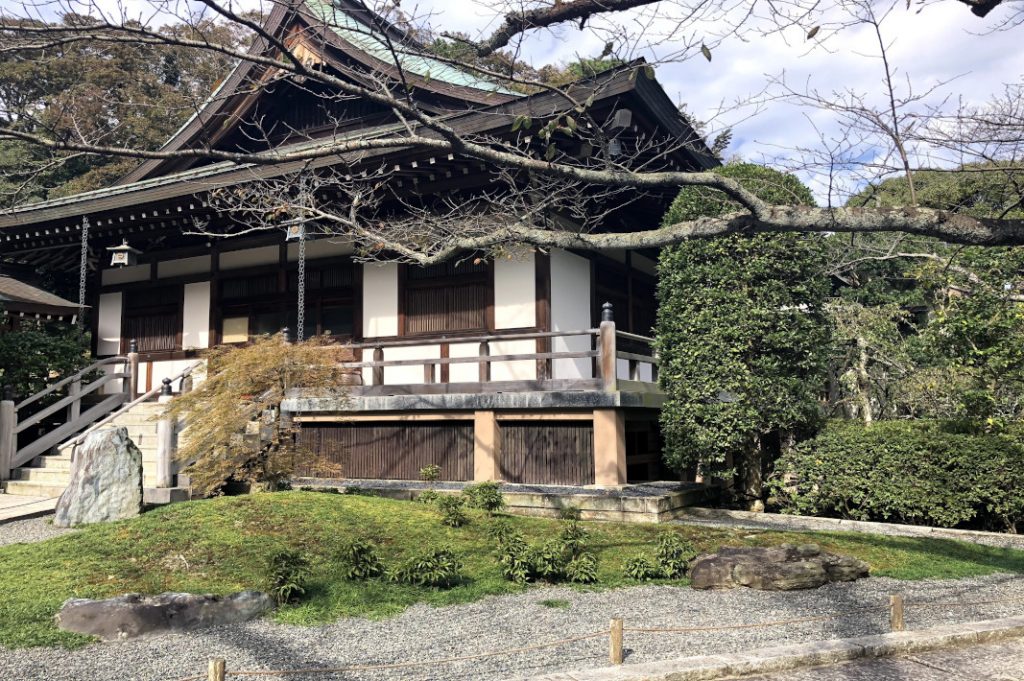 Crossing the Boundary into Hokokuji Temple
The entry gate is humble, appearing almost too small to house everything the temple has to offer. We actually double-checked that we'd arrived at the right temple. Kamakura is a hot spot for temples, (other famous ones include Hasedera and Kotokuini temples) and its always worth it to make sure that you've arrived at the correct gate. After passing through a cozy Zen garden, the main buildings unfurled in front of us. The stately main hall houses a statue of Buddha, which is the main object of worship for the temple. Hokokuji belongs to the Rinzai Sect of Zen Buddhism, which was founded during Kamakura's time as the capital of Japan. However, the Great Kanto Earthquake destroyed the original hall; the current hall is a reconstruction from the 1920s. Outside, we also passed by an impressive-looking bell structure that had been salvaged from the original hall. Finally, we spent some time making friends with the tiny fish swimming circles in the temple's basins. Any kind of tiny animal instantly distracts me from whatever it is I'm supposed to be doing. And they seemed especially friendly.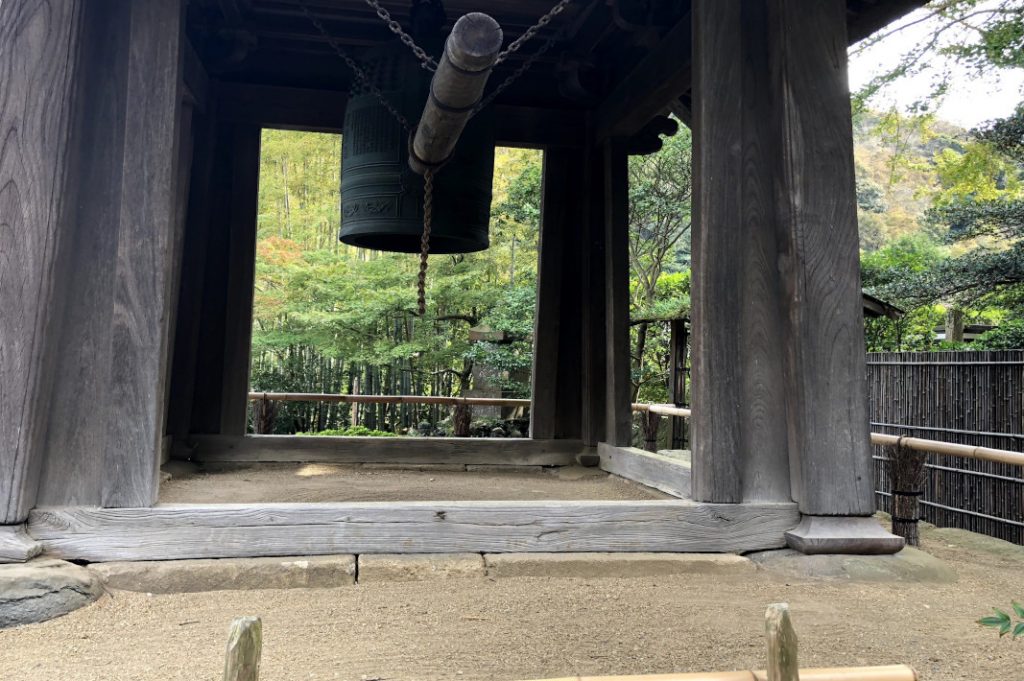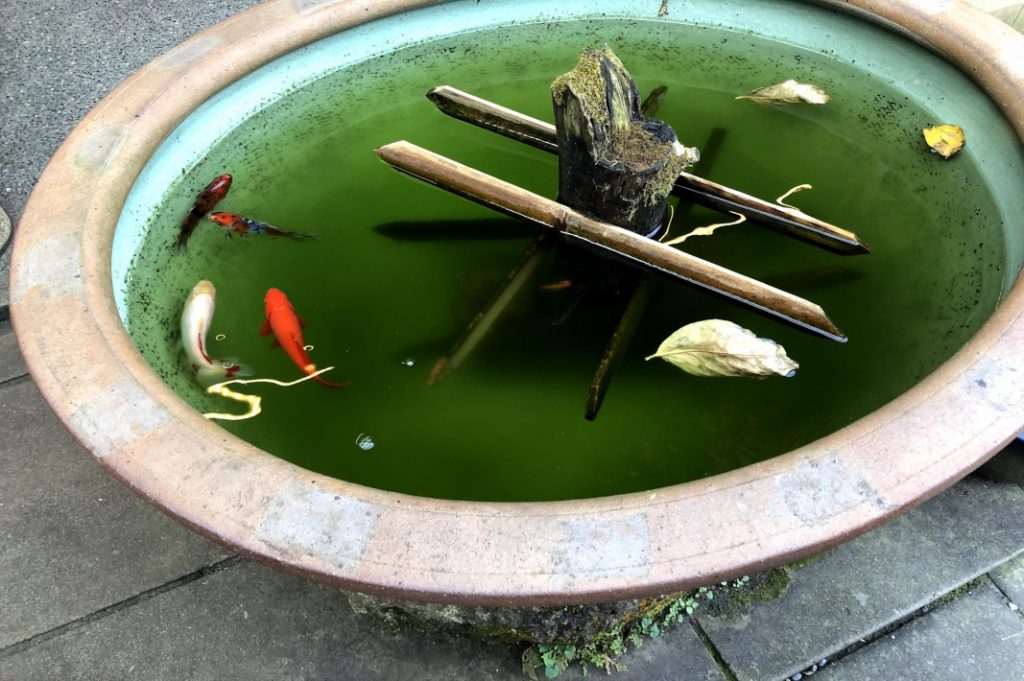 Stepping into the Bamboo Grove
With the initial sights checked off, we beelined to the bamboo grove. The entrance fee was minuscule, and we could have also bought a combination ticket that included matcha at the teahouse. Clutching our tickets, we stepped inside. A world of soft green light, wildlife calls, and sighing leaves opened us around us. The bamboo is thick and wraps around the path, muffling the sounds of the outside world. If you can, take a little breather, close your eyes, and let the serenity sink in. Travel can be stressful, and this is a perfect respite. Once you've had your fill, snag some pictures. The bamboo is a lovely backdrop. When you're finished, hustle along so that someone else can enjoy their own little moment. A word to the wise, though. If you can, plan your visit for a weekday morning. The path should be sparsely populated, and you'll have some moments to yourself. However, if you're visiting on the weekend, brace yourself to have a lot of path mates.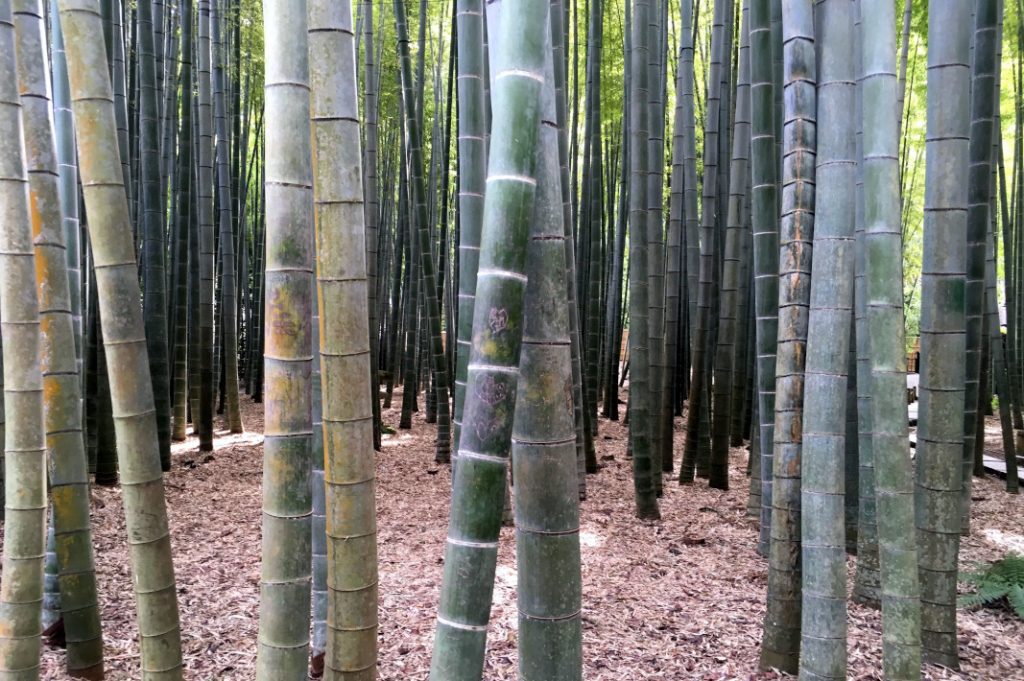 Tea with a Bamboo View
Before long, we sighted our next way point, the teahouse. Our schedule was pretty tight, so we sadly skipped it. (Although we did give it a couple of longing glances for good measure.) If you're able to linger, cups of matcha tea, comfy seats, and green views await you. Additionally, if you're visiting on a busy day, consider stopping in to carve out some private time with the bamboo.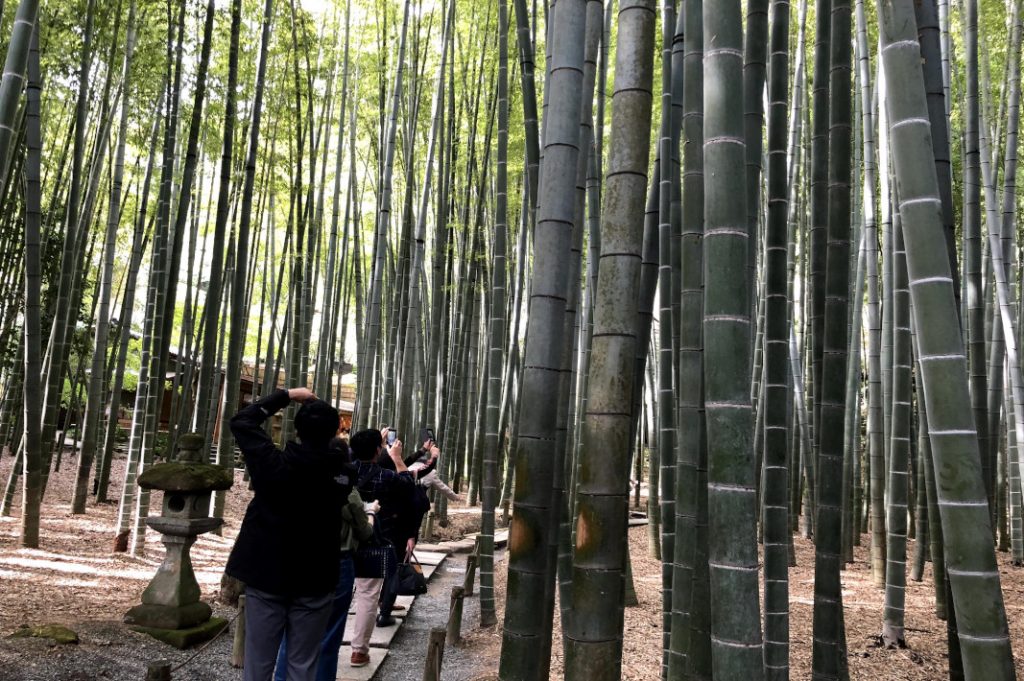 Samurai at Rest
As we exited, we found ourselves into another Zen garden. From here, you'll see three mysterious cave openings, punctured by sharp tomb lines. The ashes of the Ashikaga clan rest here. These graves are remarkable for their age, some are well over 700 years old. Many burial sites of that age have been ravaged by earthquakes and hurricanes among other assorted troubles. And it's a rare opportunity to see them this well preserved. To protect them, we weren't allowed to walk into the caves. However, it was thrilling to stand so close to this remarkable, history-making family. Pay your respects; and try not to bring any samurai ghosts home.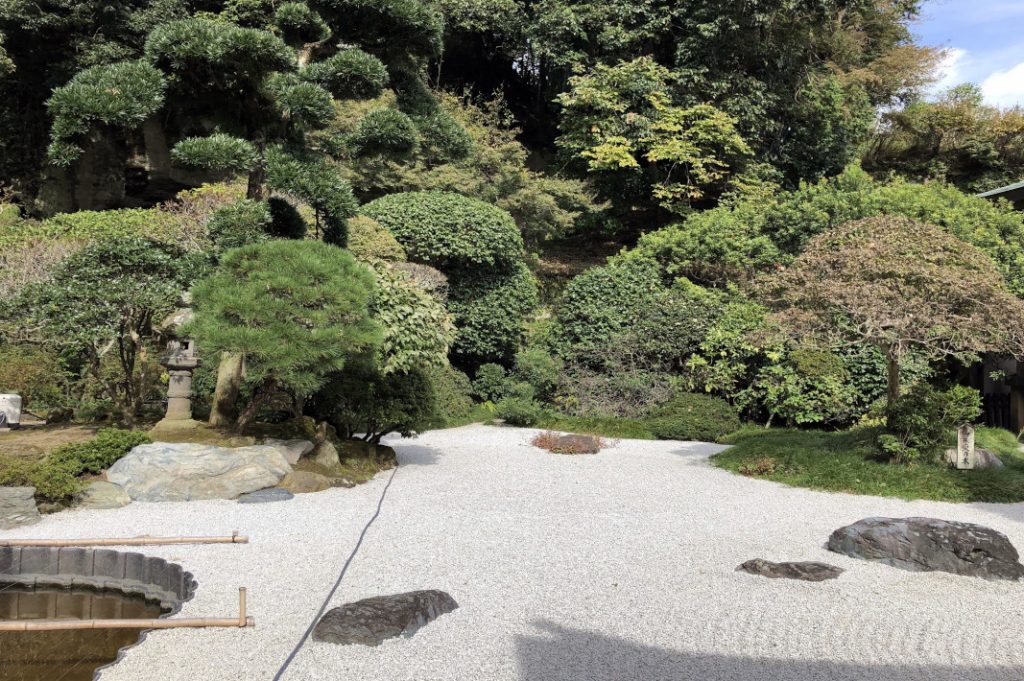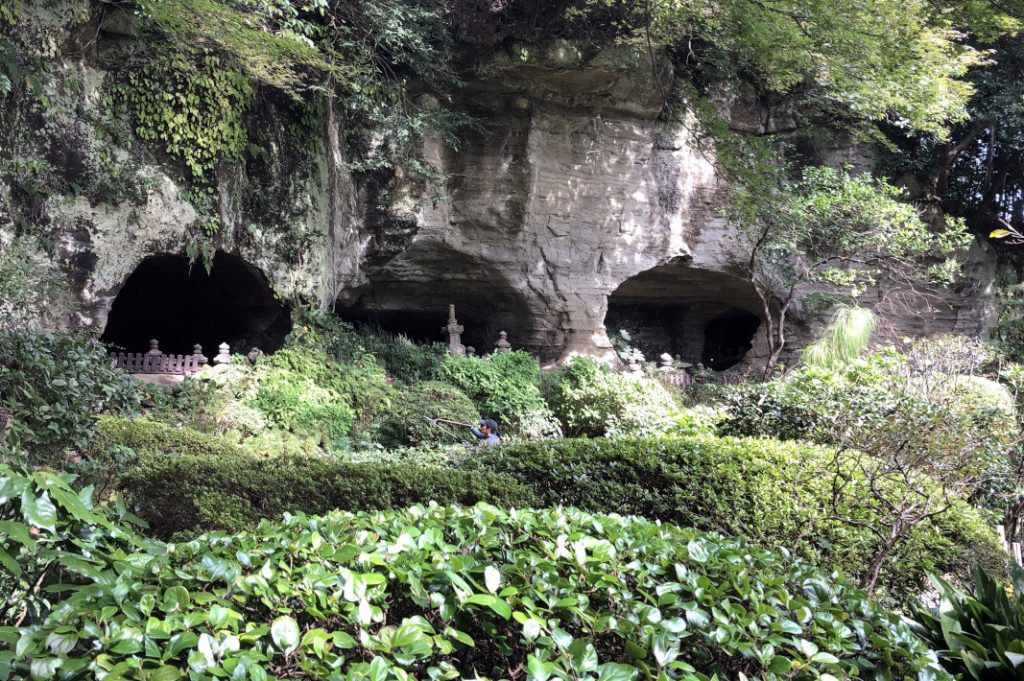 Name: Hokokuji Temple
Address: 2-7-4 Jomyoji, Kamakura City
URL: https://www.city.kamakura.kanagawa.jp/visitkamakura/en/places-to-go/temples/hokokuji.html
Post by Japan Journeys.