The Kii Mountains of Wakayama prefecture, blanketed in dense, silent forests, tell a spiritual tale. For many centuries, as the trees reached skyward, religious devotees traversed a series of steep and winding paths in order to worship at the area's Kumano sanzan (Three Grand Shrines). These shrines were built to honour nature, such as the venerable Nachi no taki (Nachi Falls) in Nachisan, and after days of trekking, Kumano Kodo pilgrims would seek purification at these sites and pray to become closer to the gods.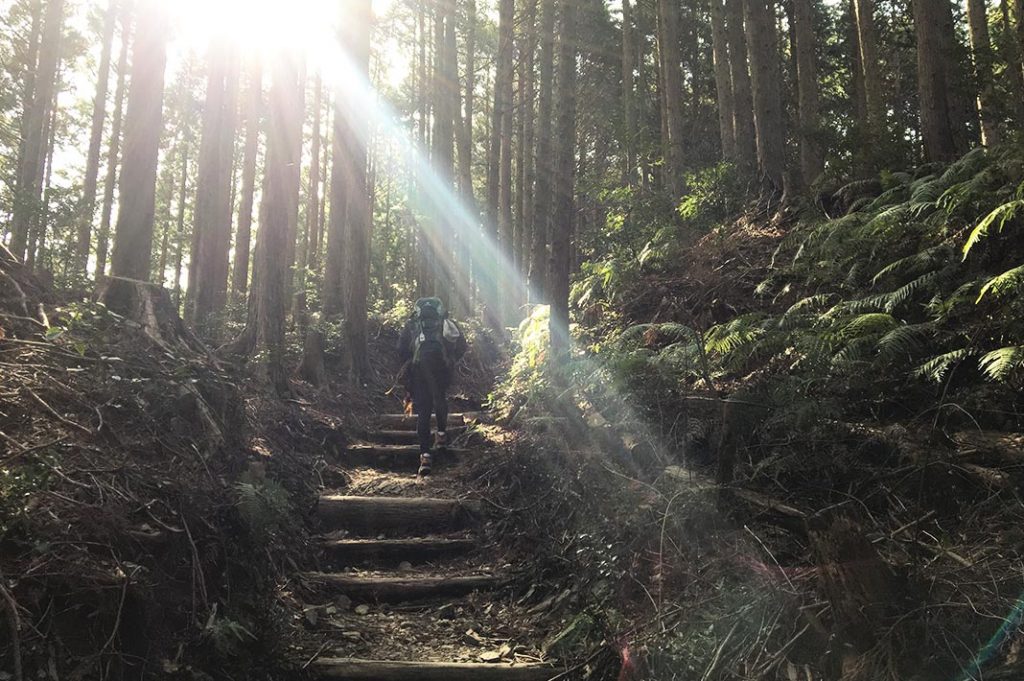 Hiking the Kumano Kodo: Various Routes
This network of inland and coastal routes connecting the sacred Kumano sites to cities on the peninsula became known as the Kumano Kodo. For centuries, everyone from commoners to royalty would make the arduous journey in order to undertake religious rites of purification.
It wasn't all hard going, though; resourceful locals set up tea houses and accommodation along the routes where weary travellers could stop to rest. Here they could eat nourishing local fare, rest their legs and enjoy a nice, hot bath before continuing on. The way was also guided by oji (smaller shrines) which would help keep the pilgrims on track and protect their journey.
The experience of completing the Kumano Kodo has not fallen out of style. People continue to walk these routes to this day for religious reasons, an immersive historical experience or simply for the love of nature.
UNESCO World Heritage Status
The Kumano Kodo ancient pilgrim routes were awarded UNESCO World Heritage status in 2004 and have been gaining popularity ever since. These trails and the three sacred shrines form one of nineteen World Cultural Heritage Sites in Japan. Local officials have done a fantastic job at managing the trails and signposting the way to ensure nobody gets lost. Even after trails have suffered typhoon damage, detours are organised and the literature promptly updated.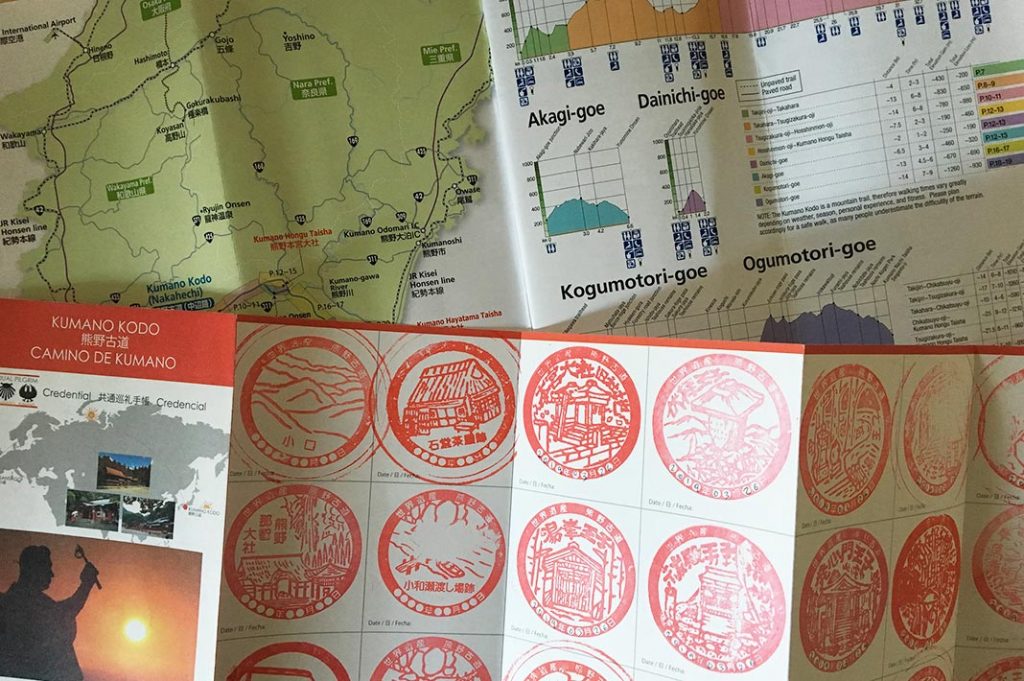 Dual Pilgrims
In 1998, the Kumano Kodo was officially paired with Spain's Camino de Santiago. Both have been popular pilgrim routes for centuries and both have UNESCO world heritage status. Officials have worked together to develop a passport system which allows hikers to collect stamps along the trail and get recognition once complete. Once both trails have been completed, and all the stamps collected, hikers can get a 'dual pilgrim certificate' and be featured online.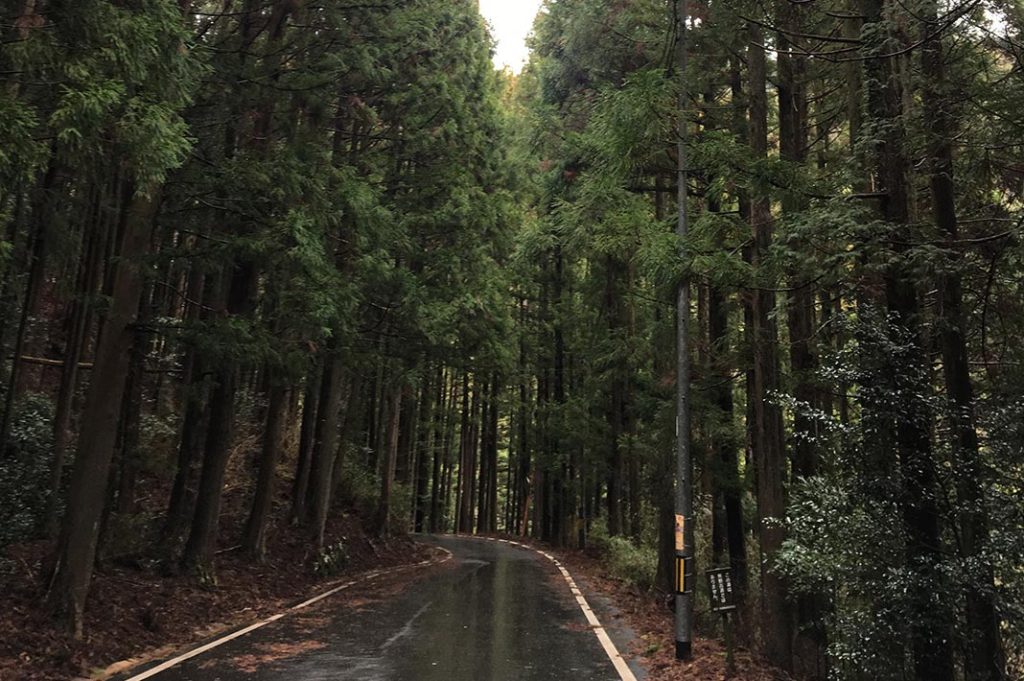 Walking the Kumano Kodo trails
While the ancient teahouses are no more than rubble, the current landscape provides for the modern traveller in much the same way. The towns are spaced out so that you can walk from one town to the next—once each day to be precise. There you'll find local food and accommodation options to recharge you for the next day on the road. Depending on your location, there are shared guesthouses, ryokans or onsen hotels to choose from. It is recommended to book at least a few months in advance so you'll have the full range available. You can see them all via online booking sites or through Kumano Travel.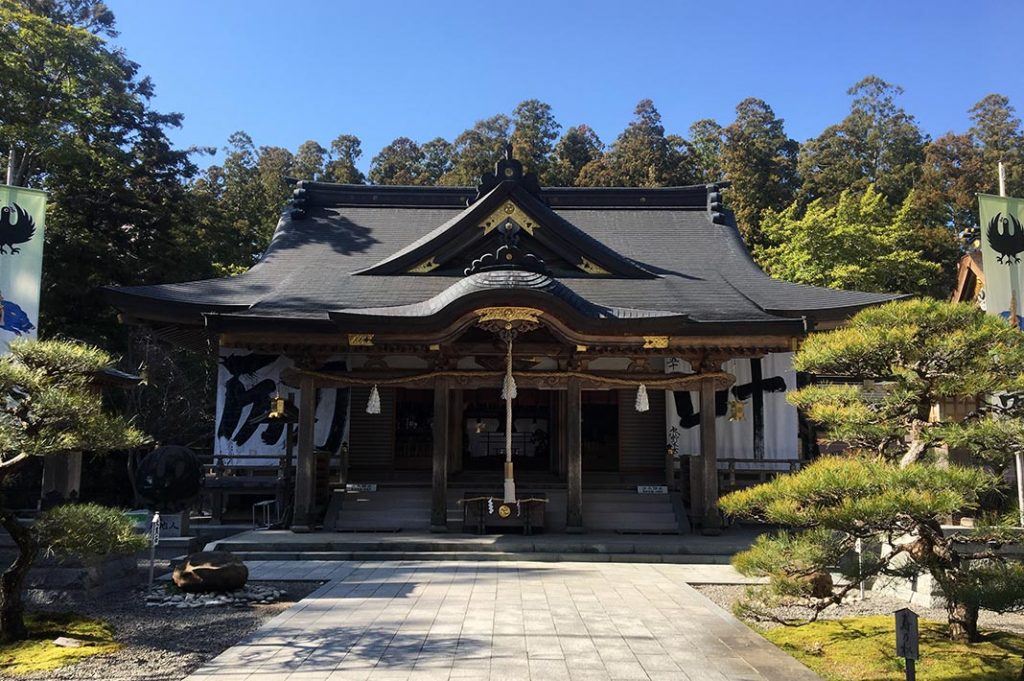 Sites along the way
Aside from the grand shrines, there are many things to see along the way. The oji (subsidiary shrines) along the path make for wonderful pit-stops, where you can read about the history of each location.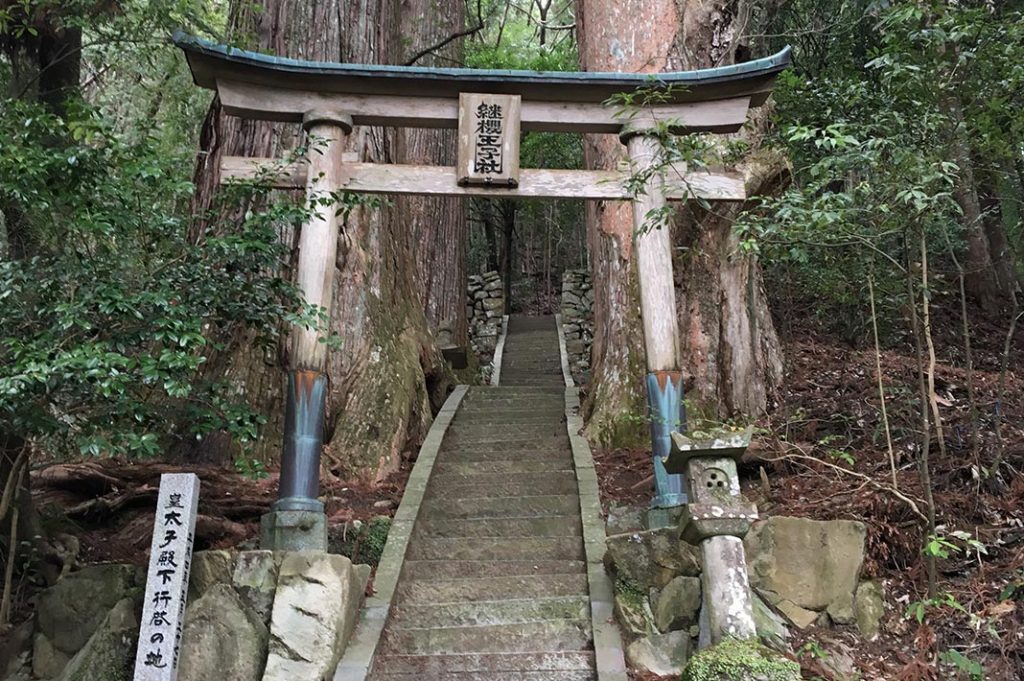 The natural surroundings themselves never fail to disappoint. Picture ancient trees and verdant undergrowth, trickling rivers, local farms and rice paddies. If you're lucky, you may even spot some wildlife like deer or monkeys. Standing before a misty mountain panorama, watching a hawk circle lazily for food, you'll wonder just why you have to go back to real life anyway.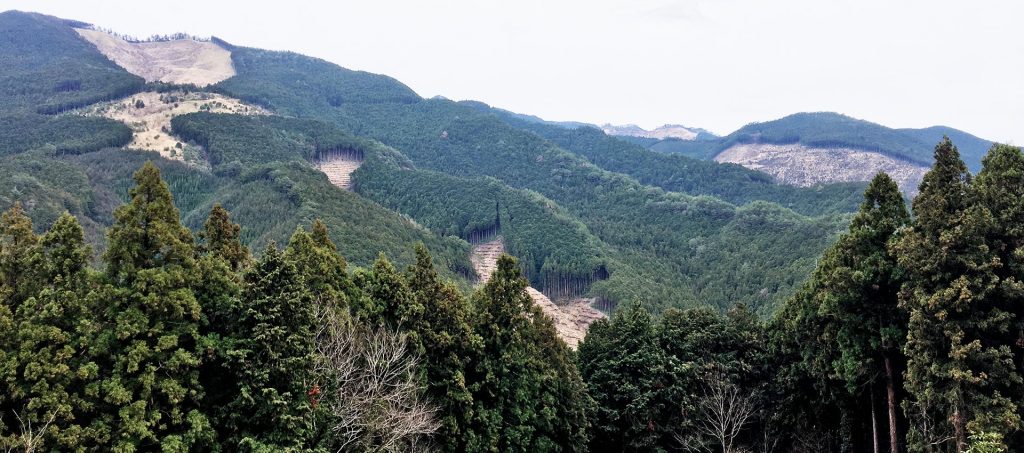 Hot Spring Towns
There are quite a few hot spring towns to be found in the area, though Yunomine Onsen is perhaps the most well known. This quaint little hot spring area near Hongu is thought to have been discovered around 1,800 years ago and it is said that pilgrims would perform hot water rituals here.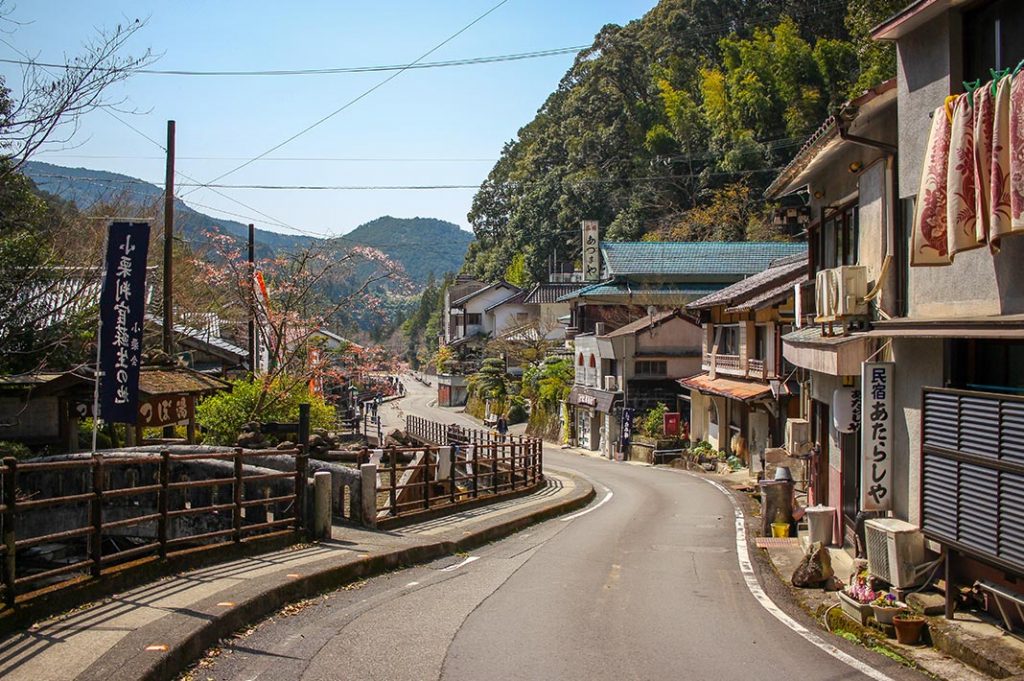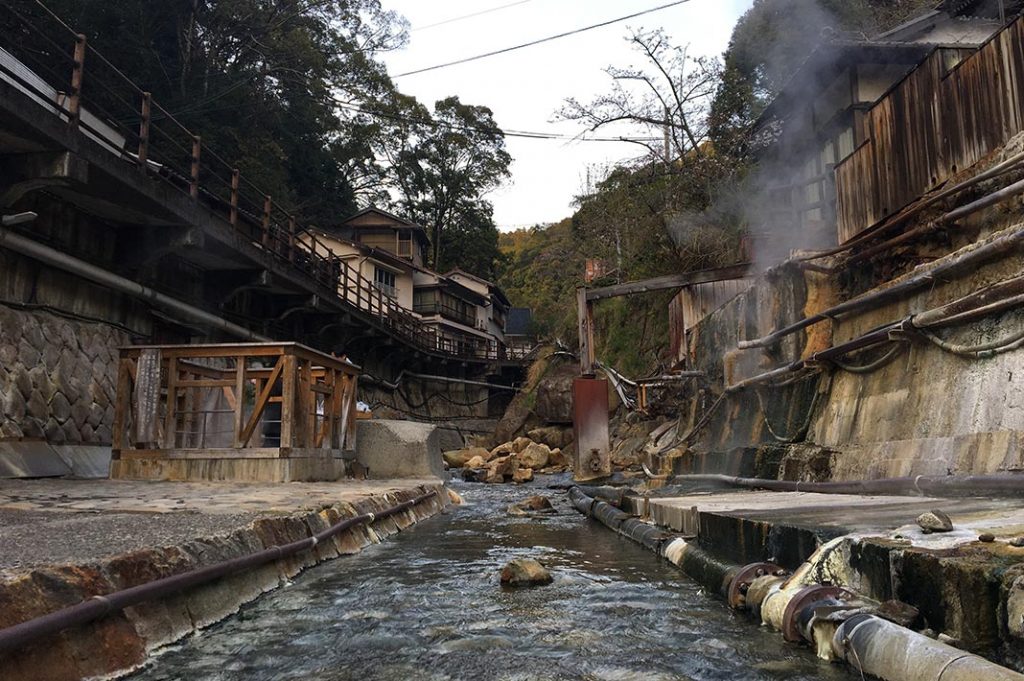 The hot water rituals still happen today but look a little different. You'll see hikers soaking their feet in the hot mineral waters or boiling eggs and sweet potato for a snack. This town is the perfect place to stop mid-hike if you have a day to spare, with a range of accommodation options to suit all budgets.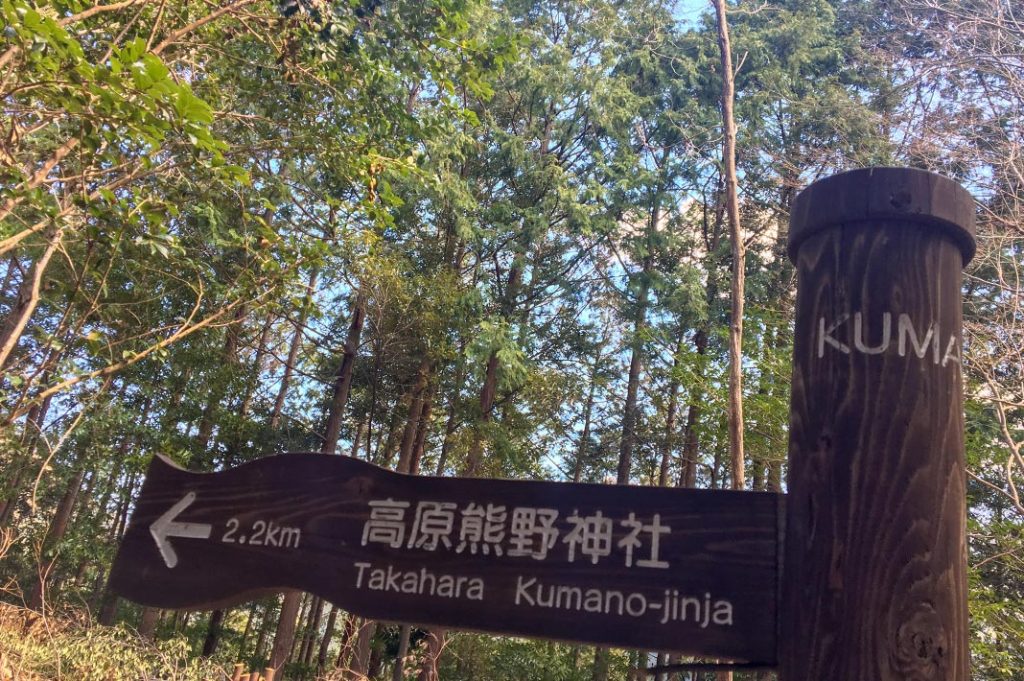 Tracking your progress
The towns at the beginning of Kumano Kodo routes offer official maps and guidebooks which are very clear and informative, making it easy to plan and track your journey every step of the way. The signposting is also very informative, letting you know the distance to the next town.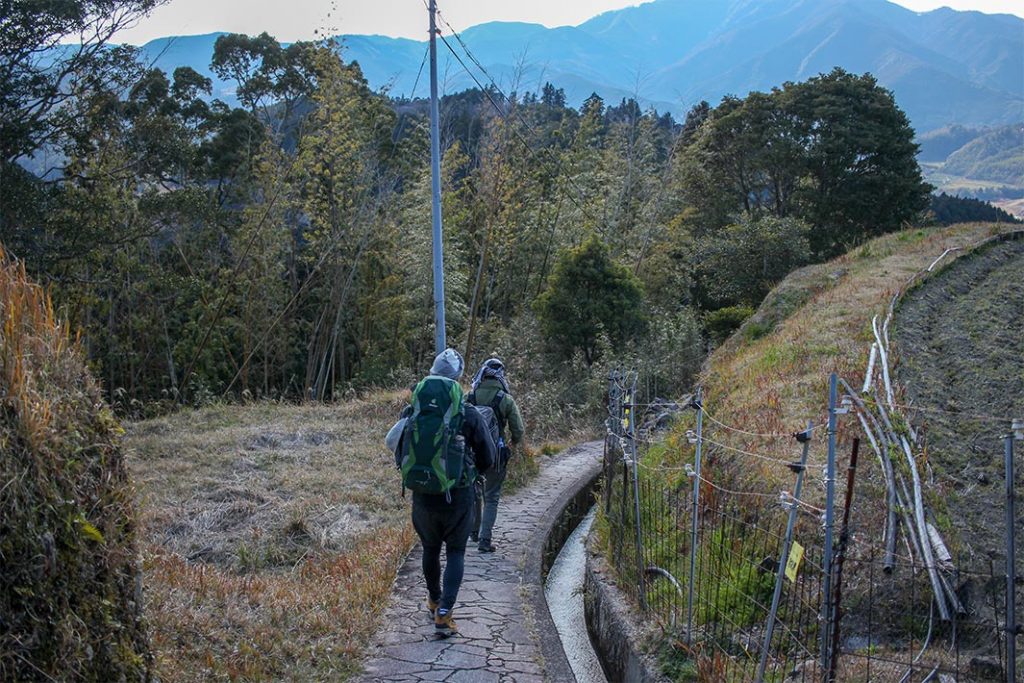 What to bring on the hike
The track is often quite rocky with loose stones, so it is a good idea to wear hiking boots that support the ankle. As the gradient changes quite often you'll find your temperature fluctuating, so be sure to dress in breathable layers. A beanie and gloves are handy in the cold mornings but won't last long once you start climbing.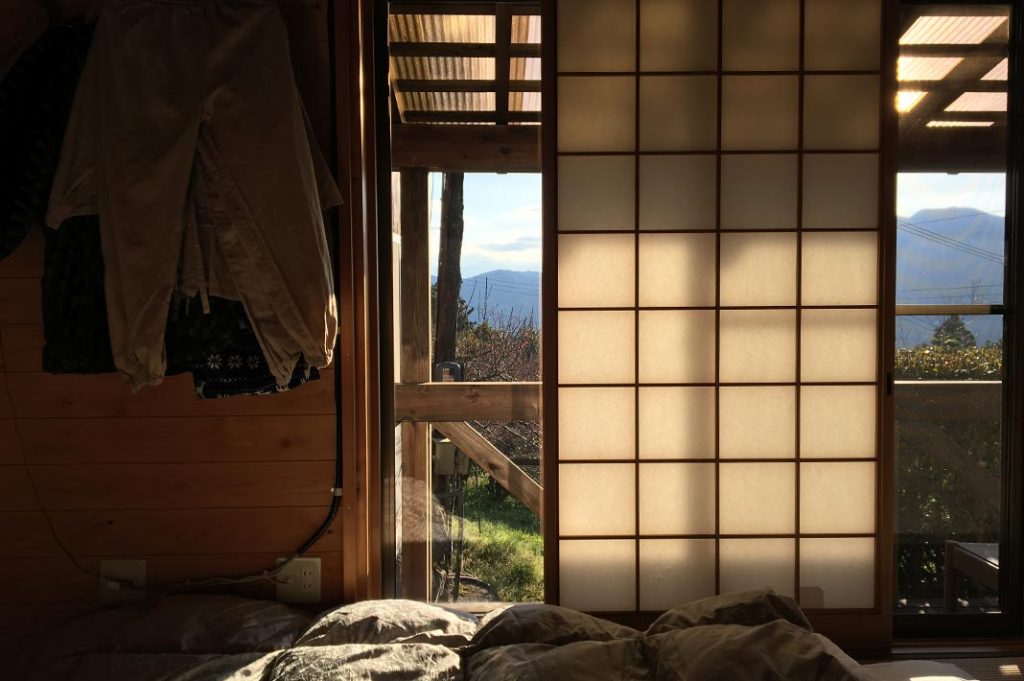 You may not have to carry some necessities as lodgings often provide these. It's possible to find things like toiletries, towels (free or rental) and robes or pyjamas for night-wear. Check what is offered at each place so you aren't left in the lurch. I was surprised to see that the bathrooms along the path were well maintained. You'll also find places to fill up your water, as well as vending machines for a cheeky afternoon coffee or Pocari Sweat.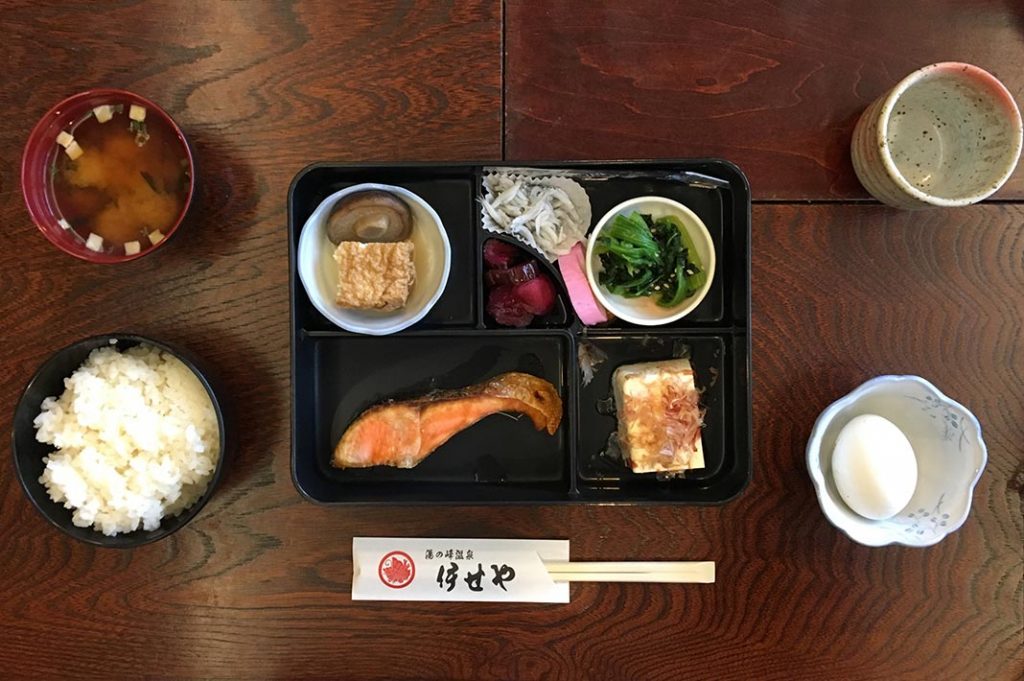 What to eat on the Kumano Kodo Hike
Most lodgings offer dinner, breakfast and a packed lunch for the next day. This way, you don't need to carry a week's worth of meals on your back. There was one vegan in our group; he was well catered for, if not for a few jokes at his expense by the locals. There are a few towns where you could get snacks, but don't rely on it as your only food source. Many lodgings also have alcohol available for a post-hike celebratory beer or umeshu (plum wine).
To follow the day-by-day experience of doing the Kumano Kodo Hiking self guided, read our posts starting with Day 1.