The area of Ebisu, close to the din of Shibuya, is the perfect place to spend a lazy Sunday. The area is named after the Japanese god of fortune associated with good luck and fisherman, but many visitors may associate the name with Yebisu beer. While it is true that the neighborhood was once the site of the brewery, there's far more to do and see in the neighborhood. Since the mid-nineties, Ebisu has been home to upscale boutiques and restaurants as well as older cafés and izakaya. This Ebisu tour takes visitors on a trip to some of the most stylish and exciting spots in the neighborhood. You can find a map of the tour here.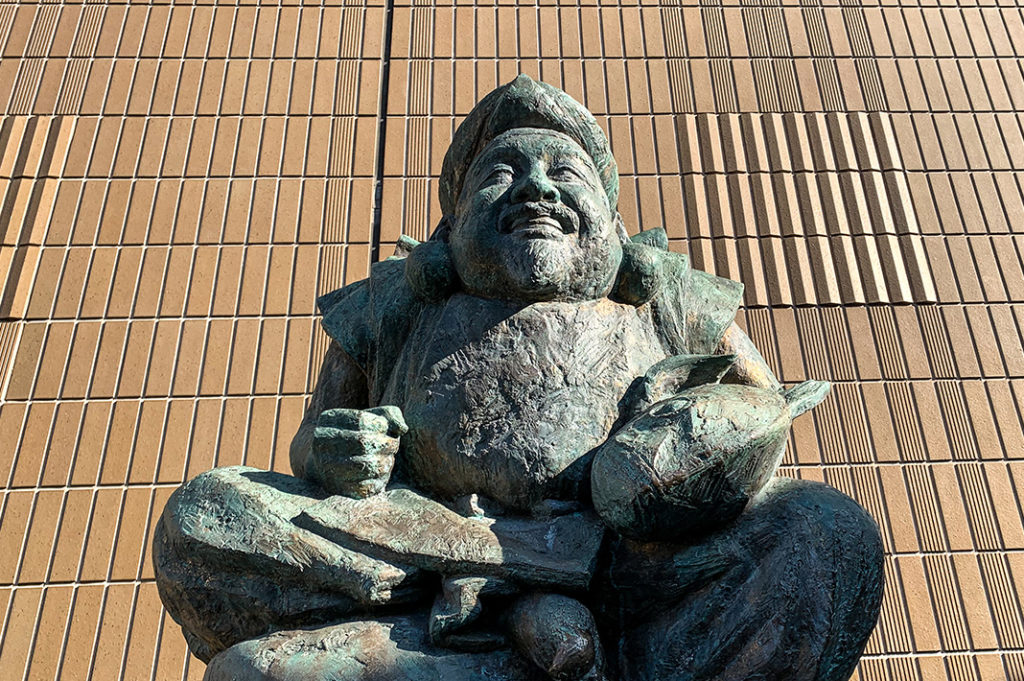 Beginning your Ebisu Tour
Ebisu can be reached on the Yamanote line, but it's also close enough that you can walk there from Shibuya in about half an hour. Regardless, you'll want to start your Ebisu tour in front of the train station. The statue of the smiling god Ebisu is the perfect place to start, as the area around the station is full of shops and restaurants that cater to any taste or price range.
If you want to savor some Tempura, you can grab some from the nearby standing restaurant Kikuya.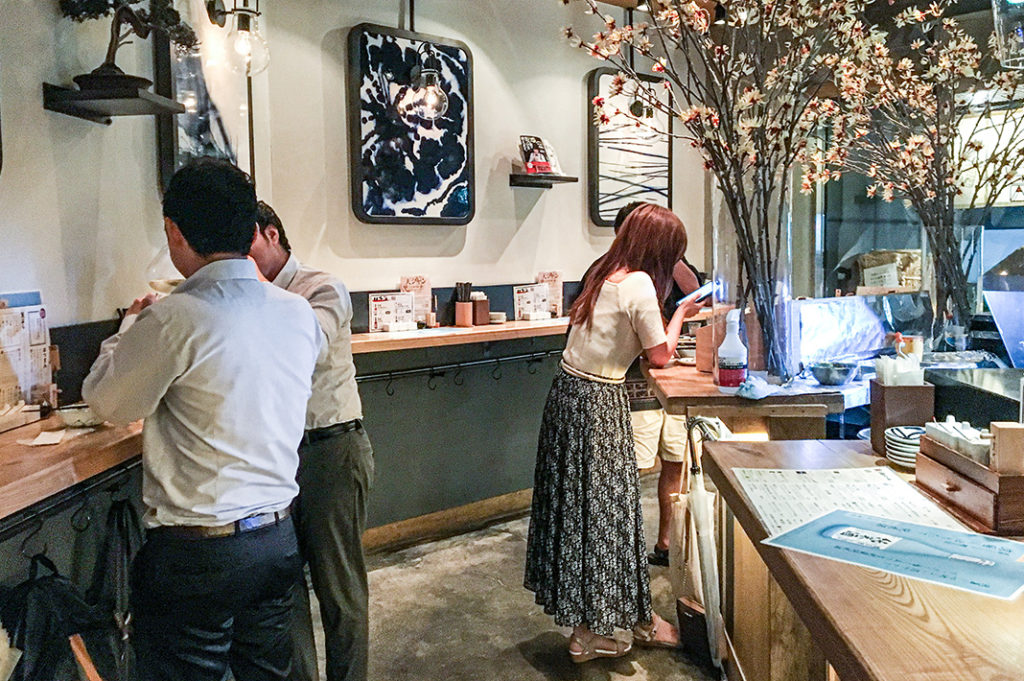 Or, if you need a break from Japanese food, L'Antica Pizzeria de Michele offers reasonably priced pizza and other Italian dishes. Ebisu is not only a place to eat. There are also a number of boutiques and larger retail options spreading out in every direction from the station, not to mention the Atré shopping complex above the station itself. If you want to get some souvenirs, take a break from your Ebisu tour to explore and pop in a few stores.
Ebisu Garden Place
One place you can't miss on your Ebisu tour is Ebisu Garden Place, a short walk south from the station. The most direct way to reach Garden Place is through the connected Yebisu Sky Walk which you can access from within the Atré building above Ebisu Station.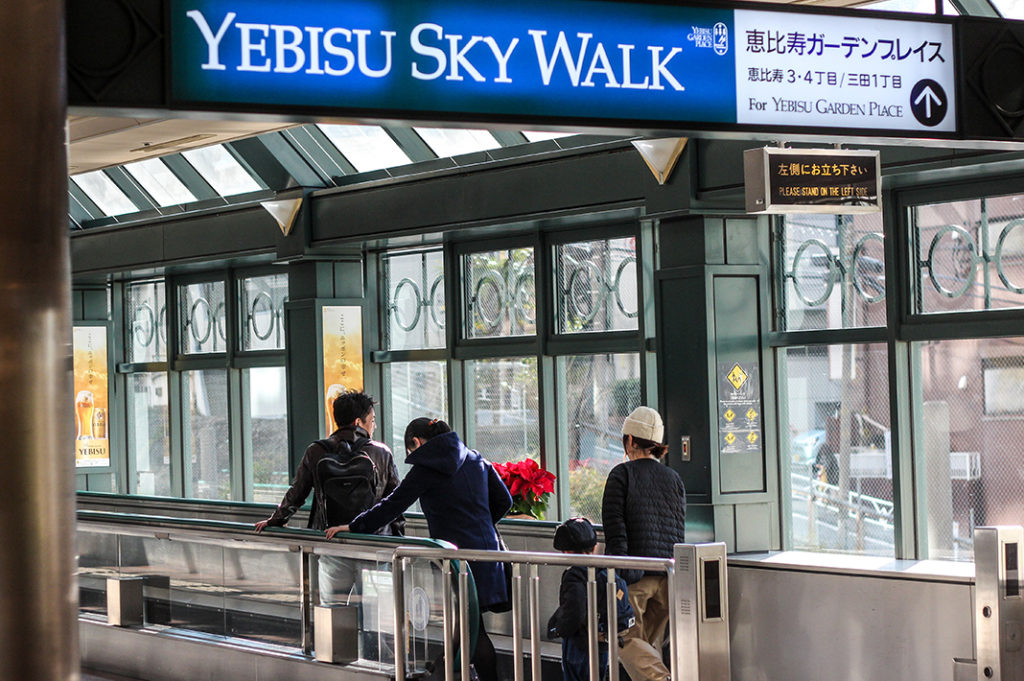 The walk will take you about five minutes and made easier by the many moving walkways lining its corridors.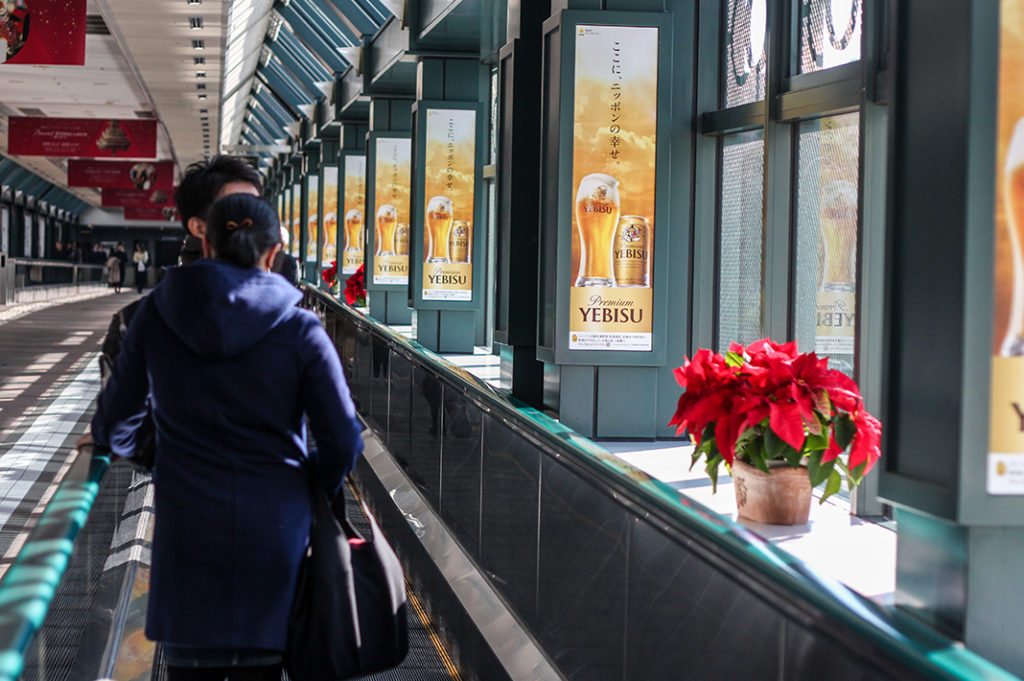 Ebisu Garden Place, also called Yebisu Garden Place, is a picturesque shopping complex located around an open central plaza.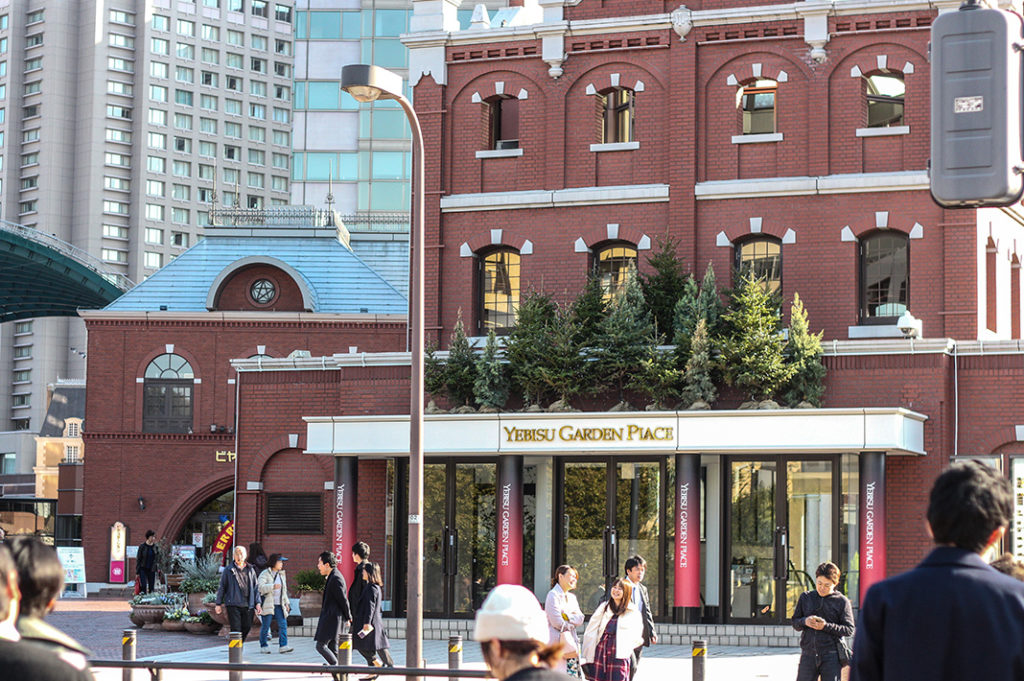 Historically, this is the site of the former Yebisu brewery, and it still contains the Yebisu Beer Museum today. As of 2019, the museum offers guided English tours and includes a tasting sample if you're over 20.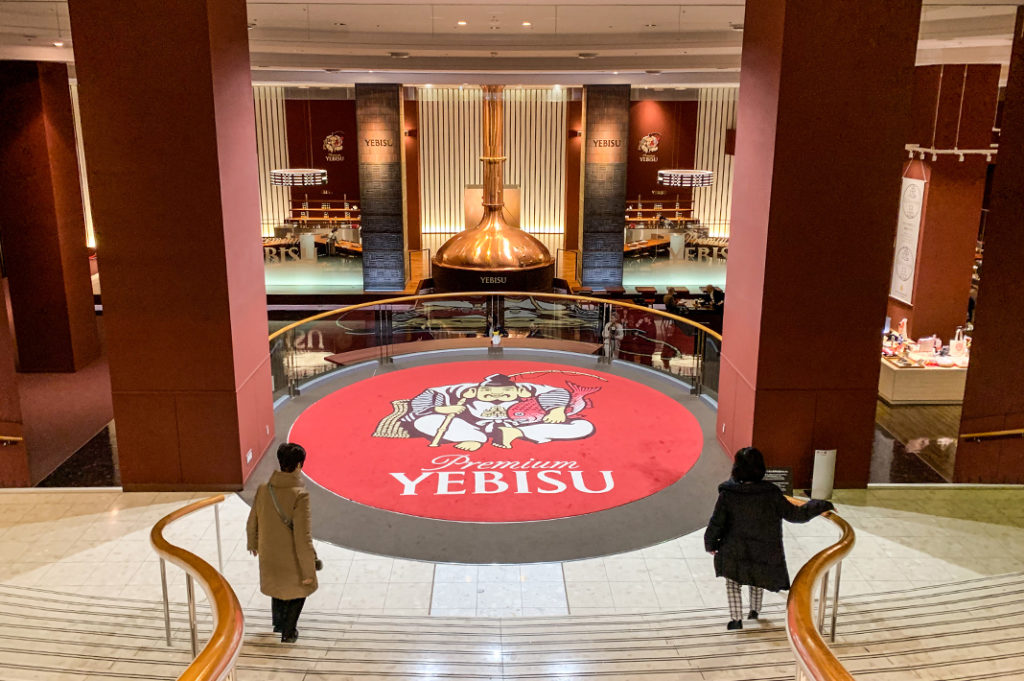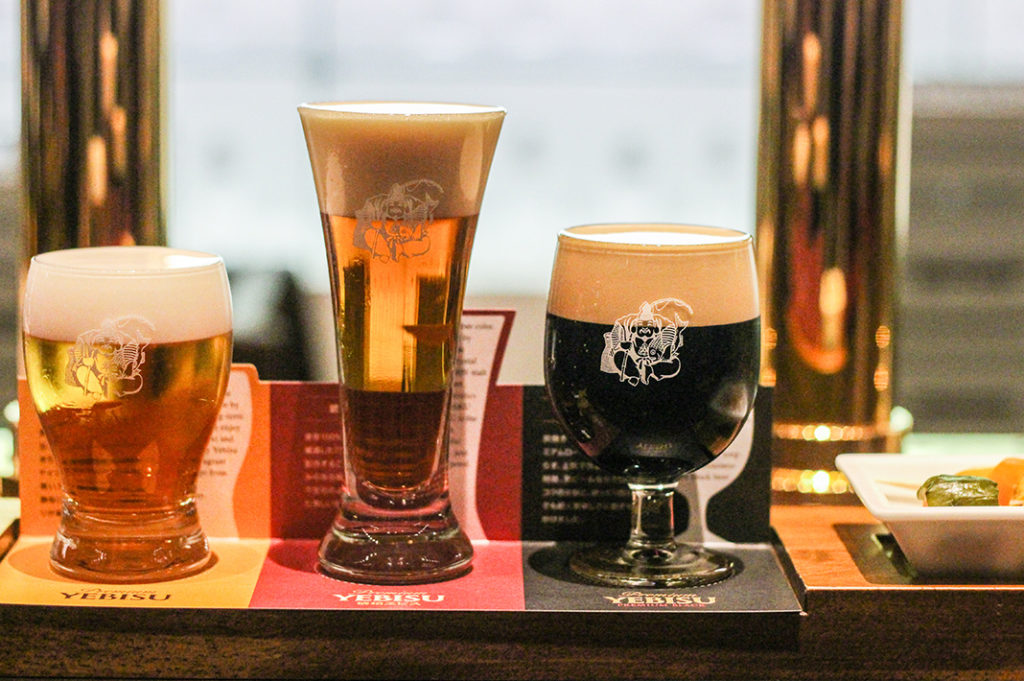 If you're an art fan, plan on stopping by the Tokyo Photographic Art Museum. This gallery hosts a number of local and international photo exhibitions over several floors. The art museum typically hosts multiple exhibitions simultaneously, and guests can purchase admission to a single exhibition or all of them.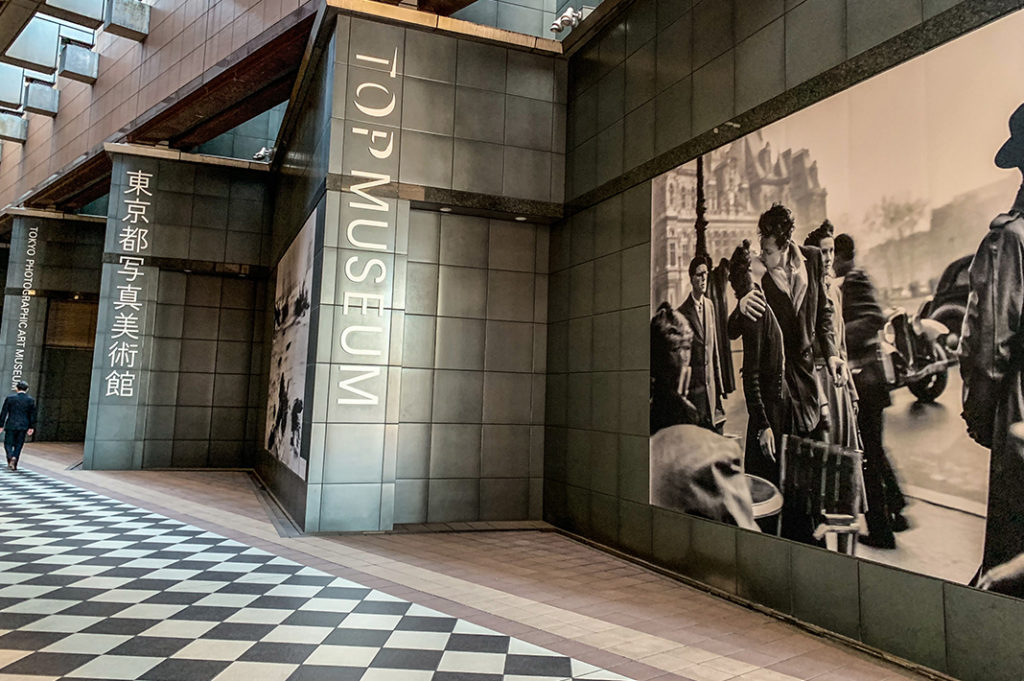 Ending your Ebisu Tour
When you've finished exploring Ebisu Garden Place you can loop back to the station along the walkway or explore the streets around the station. If you'd like to sample some Japanese Sake, you could cap off you tour with a visit to the nearby Sake bar Buri.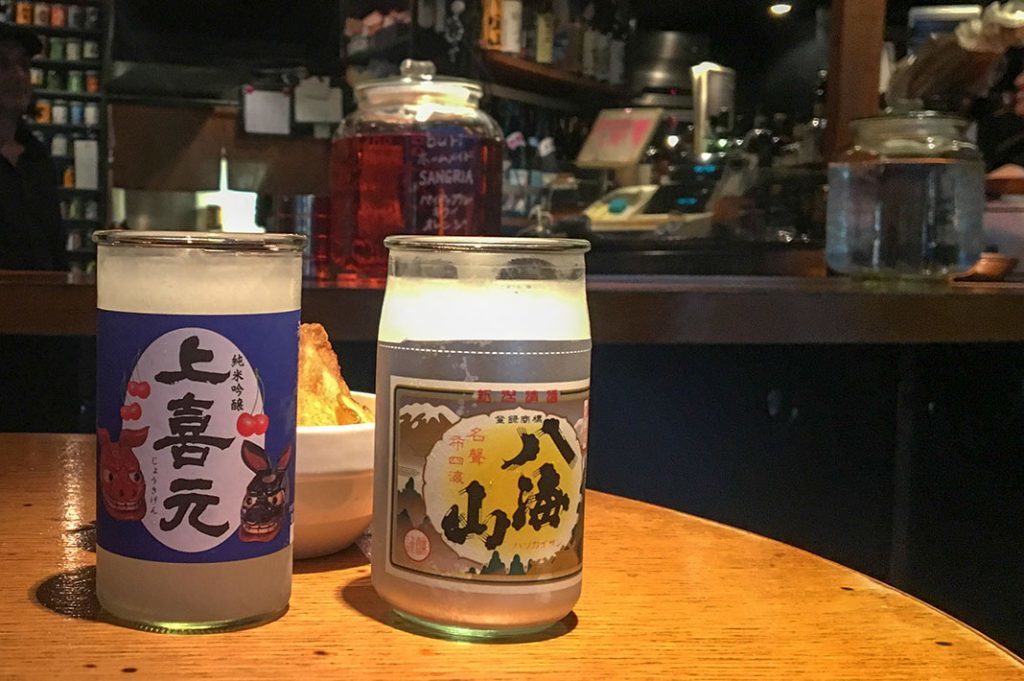 If you find that you've exhausted everything you want to do on your Ebisu Tour, you can head back to Shibuya or continue south to the equally trendy Meguro area. You could easily drain your travel fund exploring Ebisu, but even those with more modest funds should find plenty to see and do. Who knows? Maybe you'll even find yourself blessed with some of Ebisu's good fortune.
If you need a little inspiration, check out all our Ebisu articles here.
Post by Japan Journeys.