Halloween is one of the spookiest events on the calendar; a time for costumes, horror movies and all things eerie. And here in Japan, contrary to logic, one of the best places to celebrate it is at the happiest place on earth: Disneyland. From early September until Halloween itself, both Tokyo Disneyland and DisneySea transform into spooky versions of themselves. You'll find seasonal decorations, events, merchandise and even Halloween themed food (hello purple and black food colouring!). For lovers of this haunted holiday, it's not to be missed! Here's what you can expect during Halloween at Tokyo Disneyland. 
This is Halloween
Each year, the parks have a new theme or narrative for their Halloween celebrations. For example, in 2018, Tokyo Disneyland's theme was 'ghosts', and the 2019 DisneySea narrative involved Mickey's efforts to save Halloween from three evil sea witches. Regardless of the theme, you can count on a spooky atmosphere and tons of frightening fun.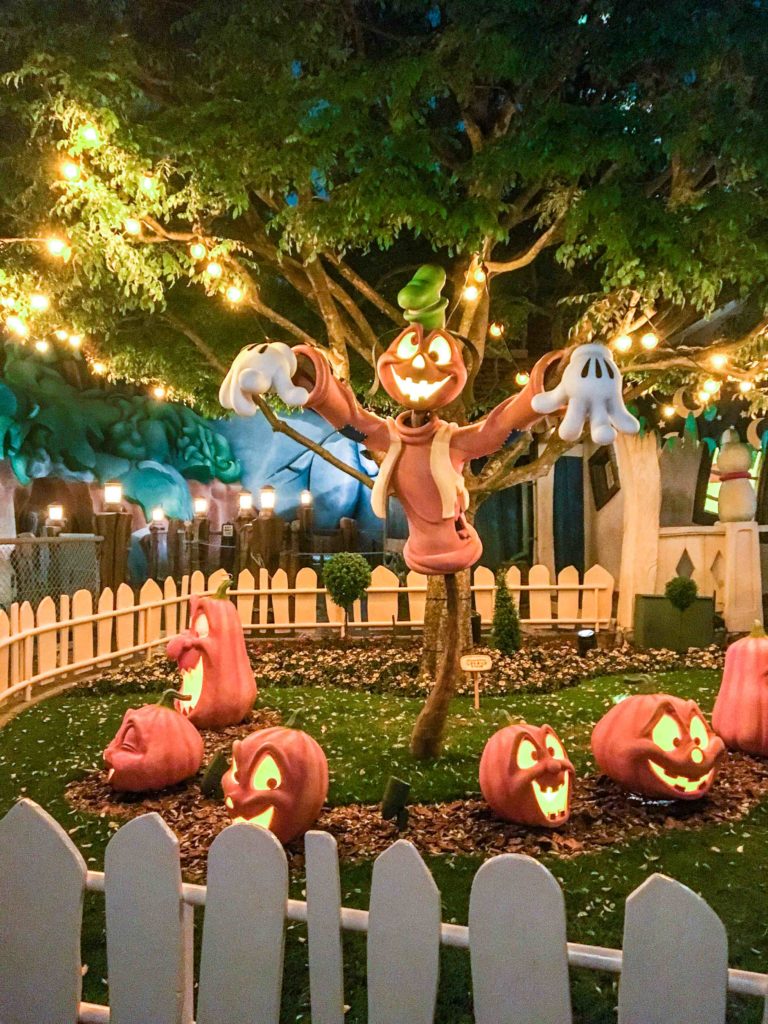 The first thing you'll notice are the decorations. All over the parks, you'll see pumpkins, ghosts, spiderwebs and other hair-raising displays. Some even double as photo backdrops you can pose with to commemorate your visit.
Getup to get down
Great news for those who can't resist a cosplay opportunity: Halloween is one of the few times adult visitors are permitted to dress up in the parks. You can go in full getup or simply include a small accent of Halloween and/or Disney flair.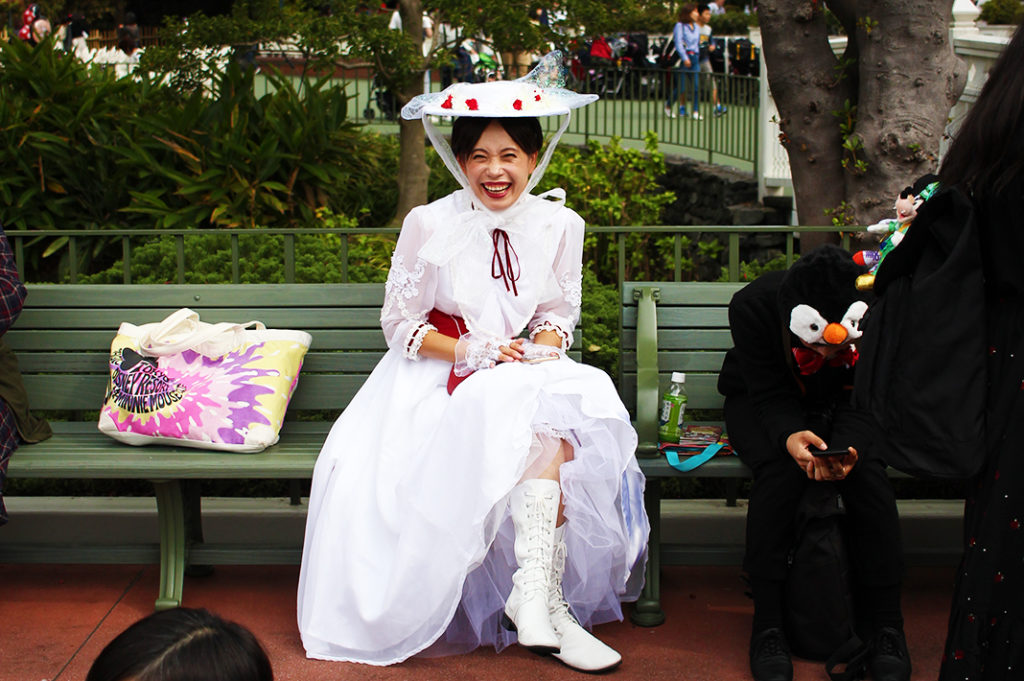 If you don't want to ride public transport in full costume, there are places within the park for you to change. You can check the map or ask staff to point you in the right direction. It's also a good idea to check the Tokyo Disney website events page for more information on costume days and costume restrictions.
Eerie events
One of the best Halloween events at Tokyo Disney is the 'Spooky Boo Parade'. It features all your favourite characters, at their creepiest, riding on floats representing the park's various lands. Add to this acrobatic skeletons, infectious music and a lot of call and response with the crowd, and you can see why it's a popular attraction. 
Be sure to get yourself a spot when you start seeing others laying down picnic mats in preparation. Popular vantage points are in front of Cinderella's Castle and in Western Land.
Terrifying transformations
The Haunted Mansion ride in Fantasyland also receives a makeover, turning into the "Haunted Mansion Holiday Nightmare". This is a Halloween/Christmas collaboration styled after, you guessed it, The Nightmare Before Christmas. The interior receives a new look and seasonal storyline featuring Jack Skellington and the whole crew.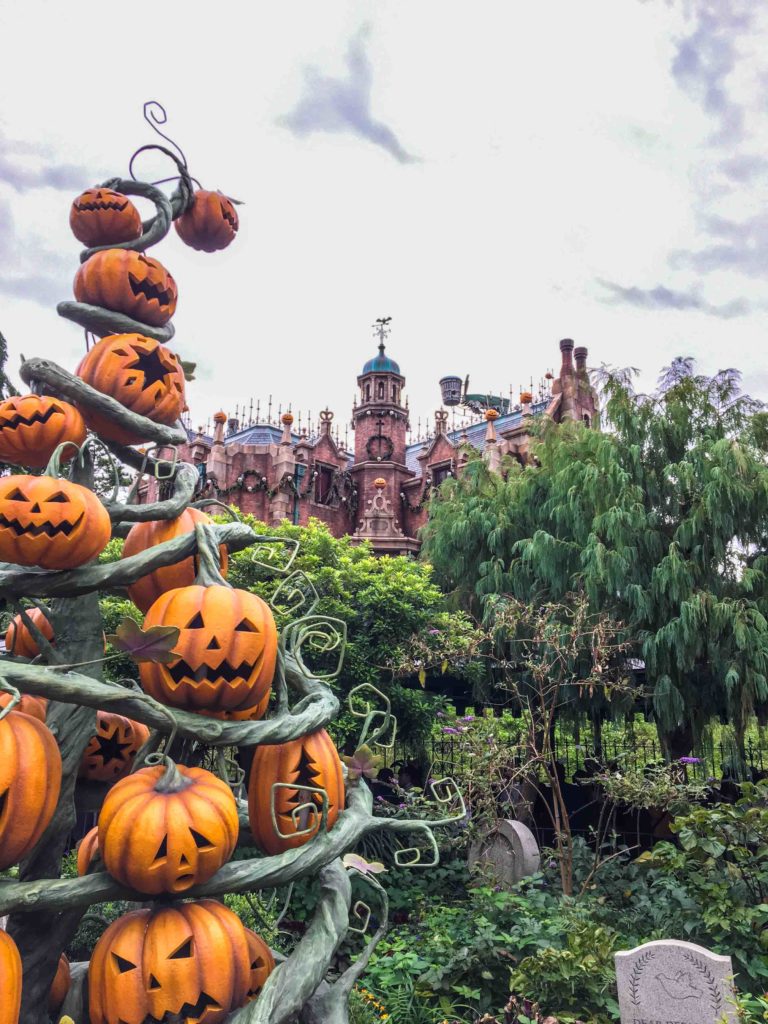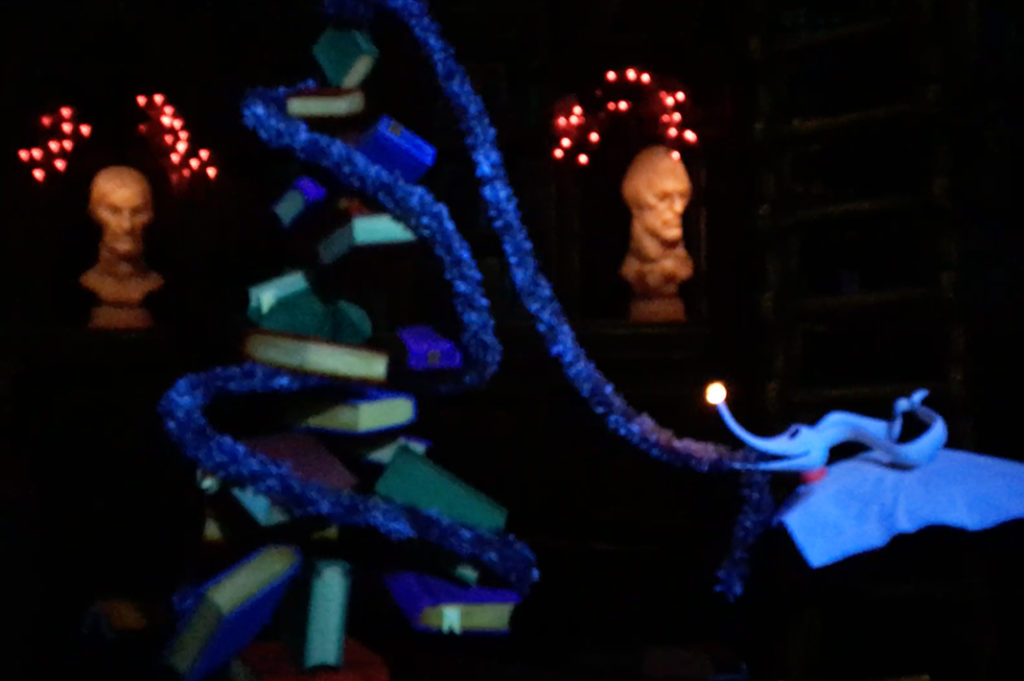 You'd better believe these lines are long, so use a Fastpass if you can. It's open between September and the end of year.
Frightening food
One of my favourite things about Disney Halloween is the limited edition food. Both parks release a number of seasonal food items, which are outlined on the guide map, app and park signage.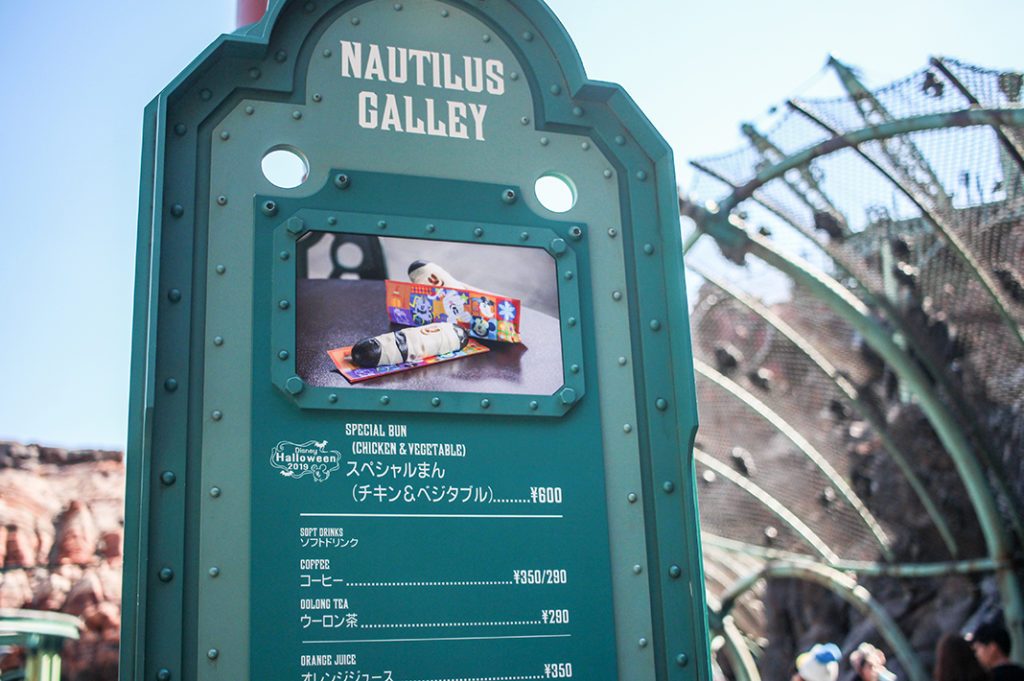 These spooky twists on popular food items involve autumnal flavours, purple and black food dye and straight up Halloween symbols like mummies or Jack Skellington.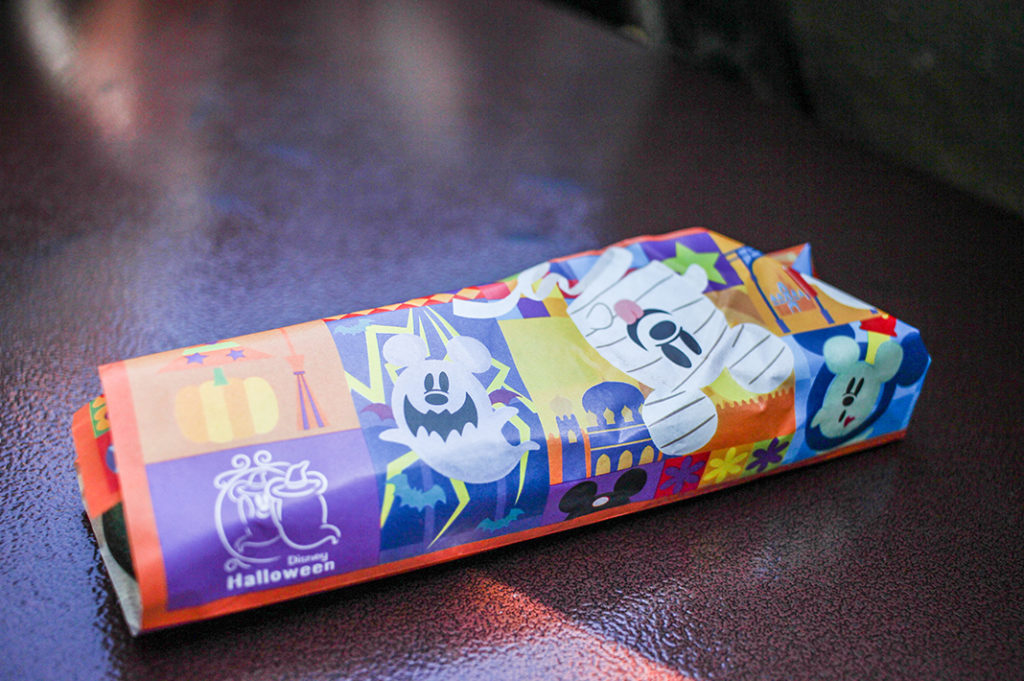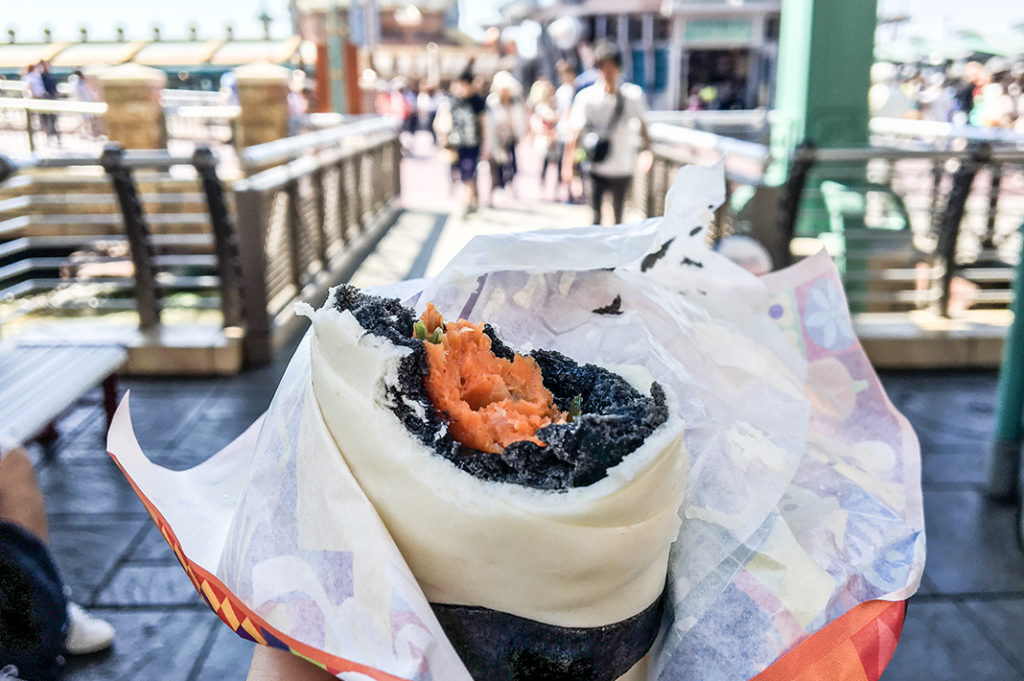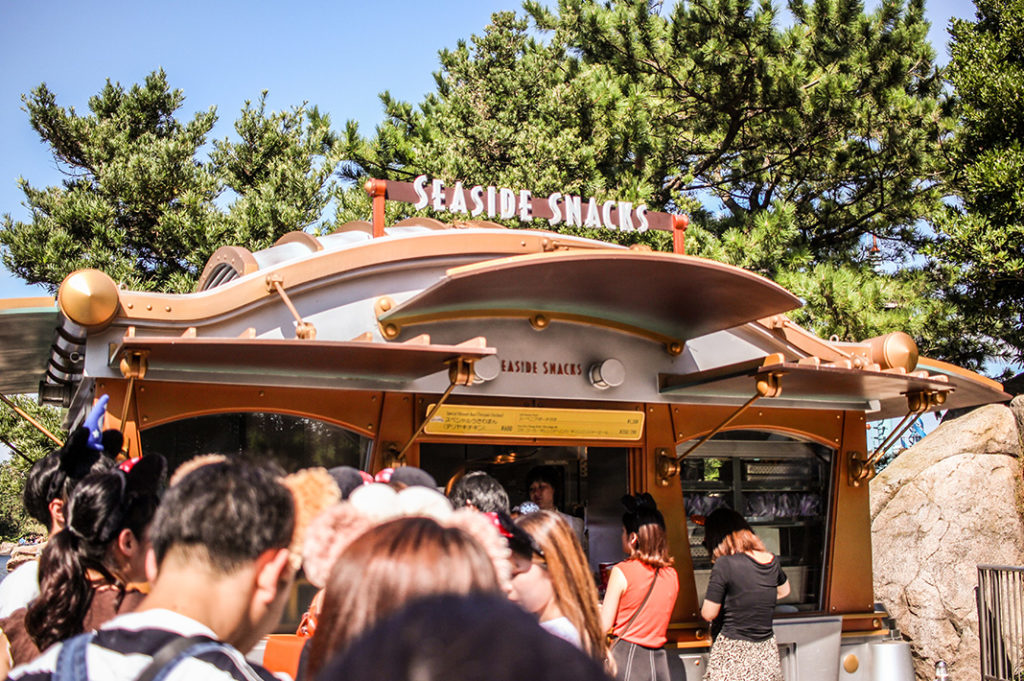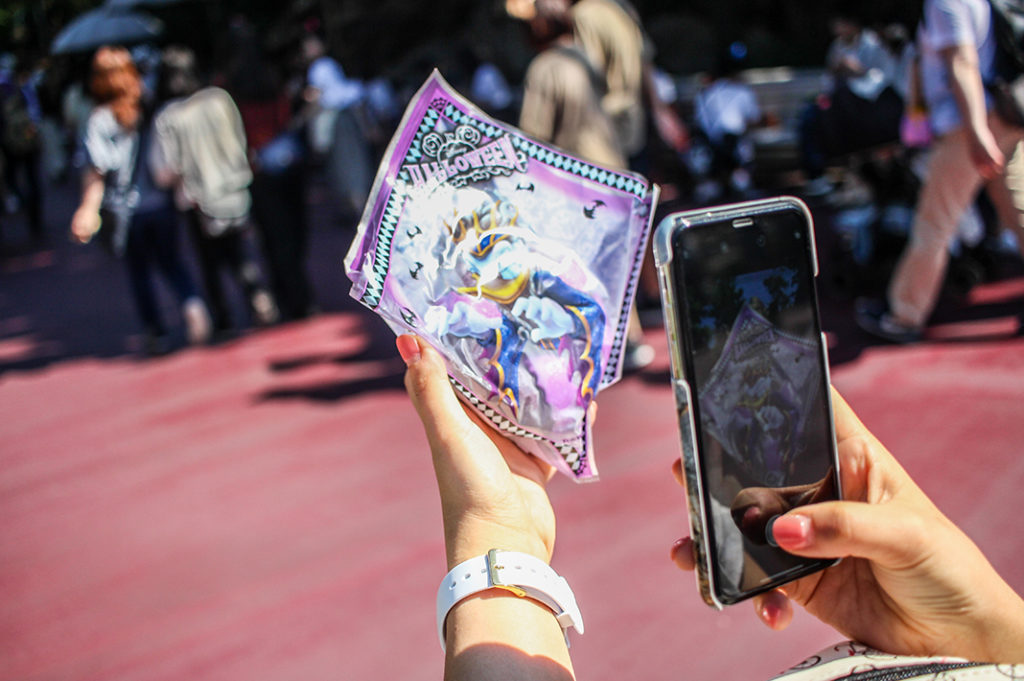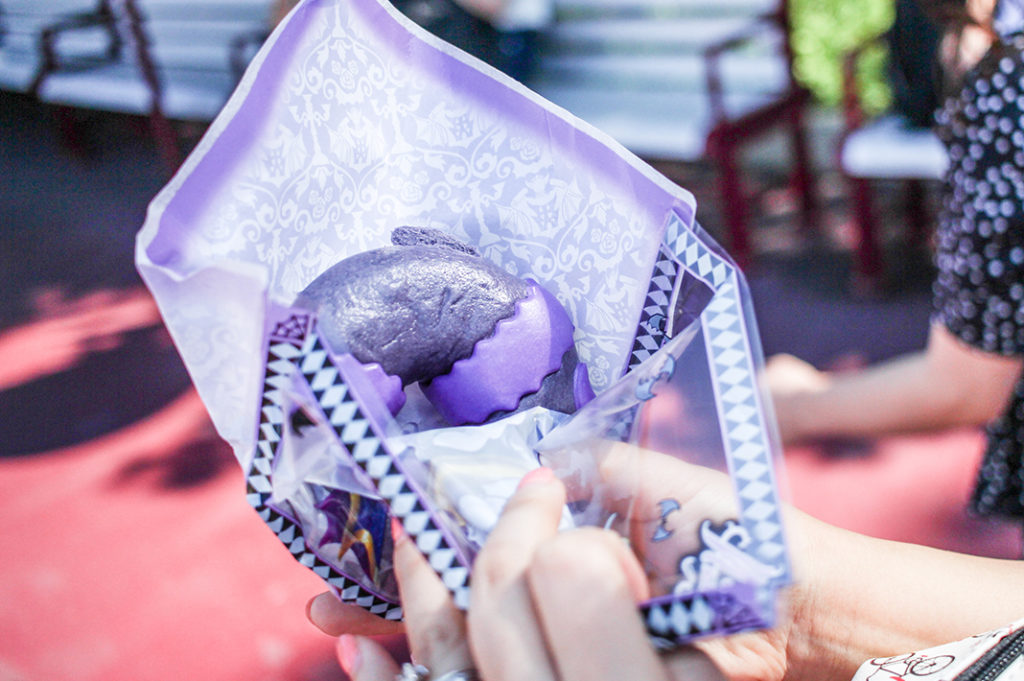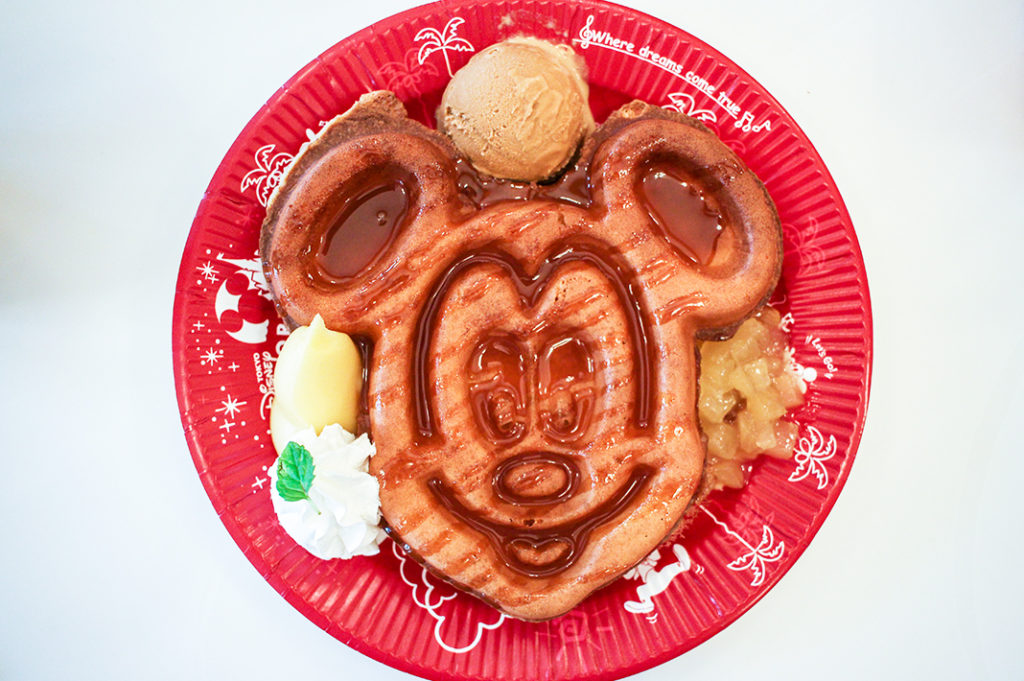 During my visits, I tried as many foods as possible (more not pictured)! You can see the special menus on the park website in the lead up to Halloween.
Spooky shopping
For those who love to buy Disney merch, you'll have plenty to choose from. The many, many stores in both parks carry special Halloween themed merchandise and clothing; a great souvenir for the collector!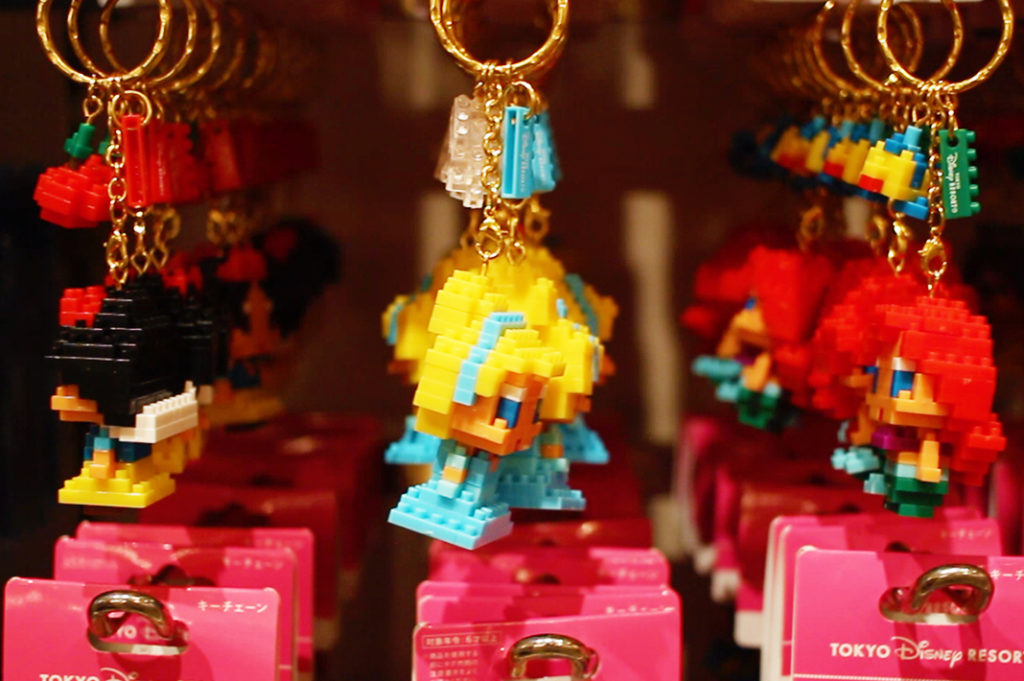 Outside of the park, the nearby Ikspiari shopping complex gets into the spirit, too, offering Halloween themed items to shoppers. And for those staying at the Disney hotels, you can be sure that the theme extends inside the property, too. 
Nightmarish notes
These are just a few of the treats you can expect during Halloween at Tokyo Disneyland. There are plenty more shows, displays and surprises in store. Check the website for updates closer to Halloween.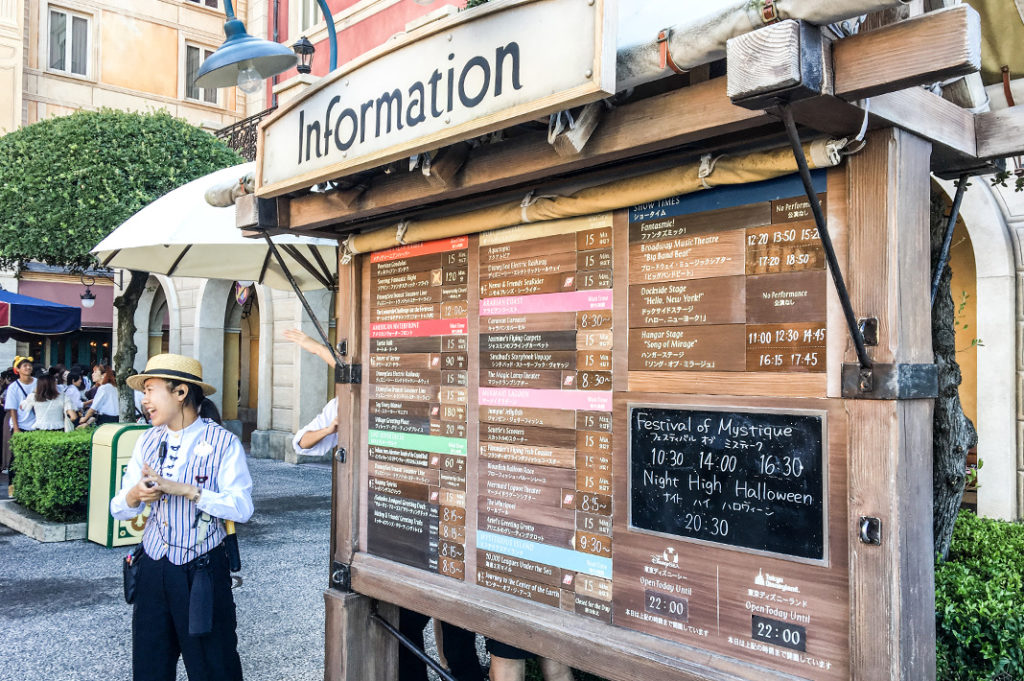 Even though this two month spectacle is full of bonus wicked whimsy, it doesn't cost any extra to visit. Once inside the park, keep track of things by picking up a paper guide, using the park app or checking out the information boards.  
Many say that Halloween is one of the best times to visit Disneyland, particularly if you hang around for a few days into November to see the park with its Christmas theme. And if your trip doesn't fall around this time, perhaps you'll catch New Year's Eve, Valentine's Day, Sakura Season, Easter or one of the many other events!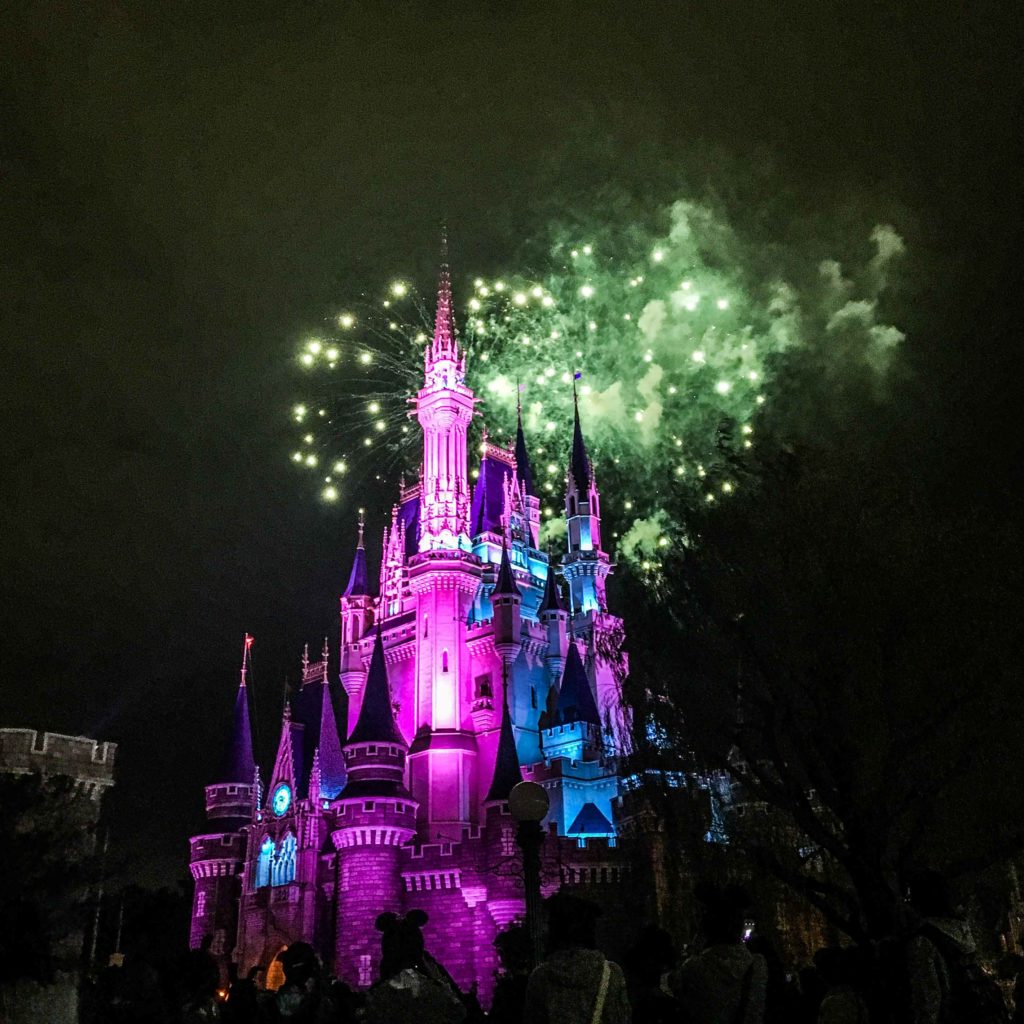 These seasonal transformations keep people coming back time and time again to experience the magical world of Disney through a different lens. For Halloween fans, it's a safe space to let your freak flag fly, and a guaranteed ghoulish day and night!
What: Tokyo Disney Halloween (Disneyland and DisneySea)
URL: https://www.tokyodisneyresort.jp/en/index.html
Post by Japan Journeys.