25 years ago, a local farmer planted a wisteria garden as a hobby. Now with around 80 wisteria trees, its blossoms reflect in the newly planted rice field, to the delight of locals and visitors alike.
If you drive through the rural valley, you will see a belt of light purple and pink that stands out from the side of the mountain. Fresh green leaves and wisteria flowers are reflected in the glassy surface of the newly planted rice field.
Known in Japanese as "Tonose Fuji no Sato" (which means Tonose, home of the wisteria,) it is located in Odate City, Akita Prefecture, which is on the northwest side of Japan's main Honshu island, bordering Aomori Prefecture.
In recent years, this spot has gained popularity on social networks, and become a popular tourist destination.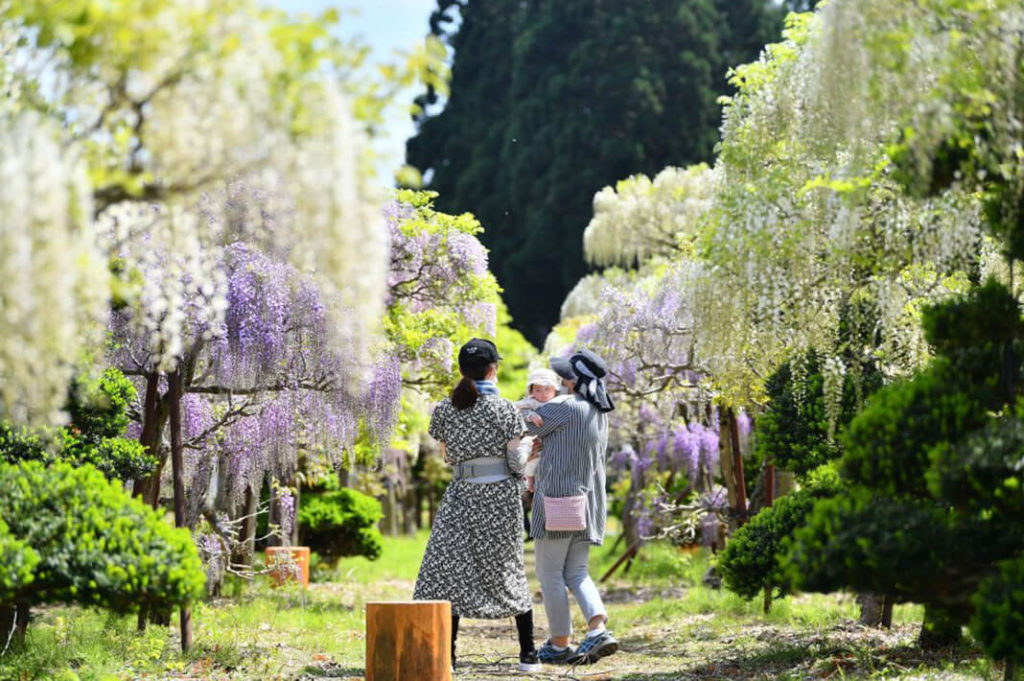 (You can read the rest of this article at this link. This article was first published on June 17, 2021, on JAPAN Forward, who aim to reveal the true face of Japan to the English speaking world in areas ranging from politics to sports and pop culture.)
Name: Tonose Fuji no Sato, Odate City, Akita Prefecture
When: Late May
URL: here
Click here to view our other articles.