Omicho Market, also known as "Kanazawa's Kitchen", has been feeding the city as far back as the Edo Period. Locals, chefs, and tourists alike all flock to the covered alleyways of this fish market in the morning for fresh seafood straight from the Sea of Japan as well as produce indigenous to the Kaga region.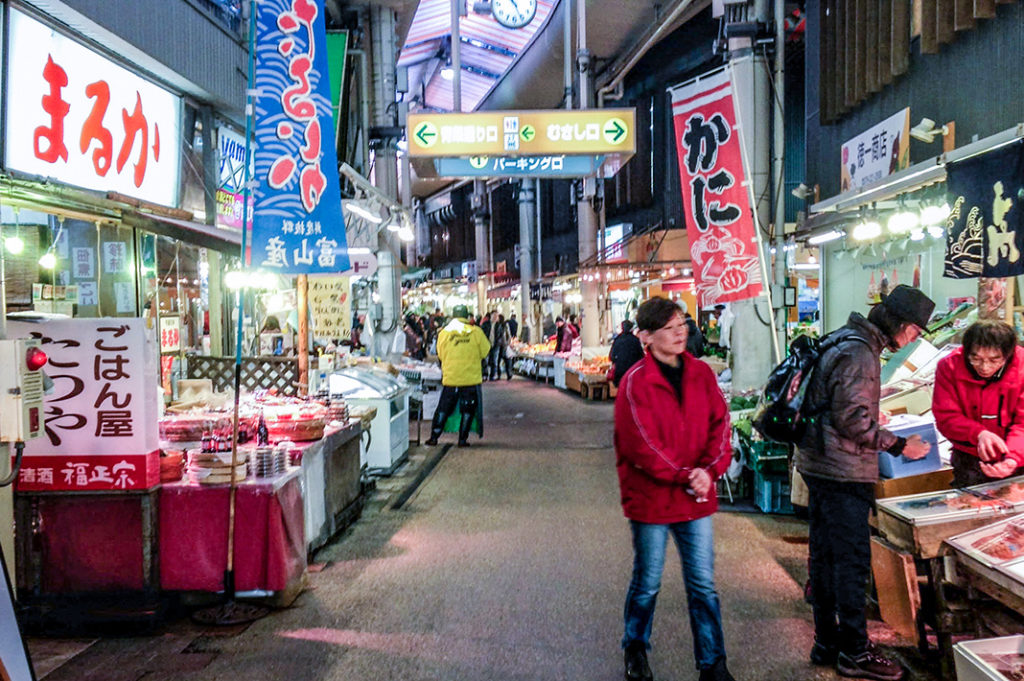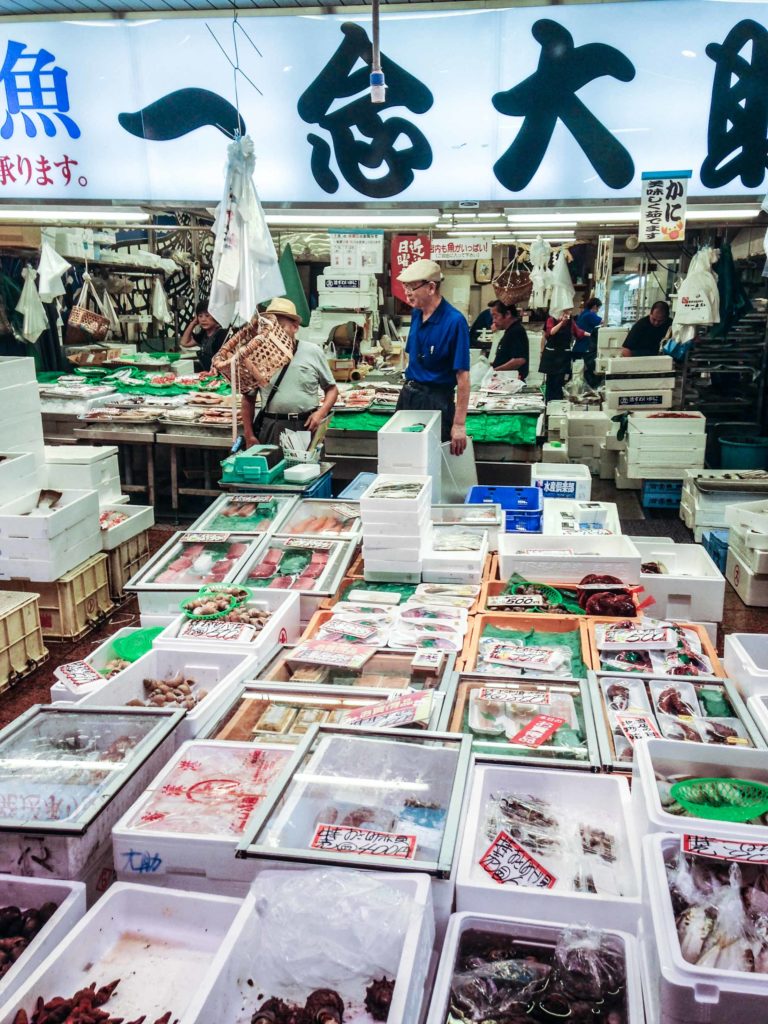 A True Foodie Experience
I first heard about Omicho Market from an episode of Anthony Bourdain's Parts Unknown (S8 E6), proof of its credentials as a foodie destination. Head to the market in the morning when the hustle and bustle is in full swing, and enjoy wandering around. With over 180 stalls and shops, there's a lot to see and buy, including produce, confections, sake, clothing and souvenirs. But the main star, of course, is the seafood. Notable catches include snow crab, yellowtail, and small shrimp that are famous in this region. However, you can believe that everything you see is as local as it gets!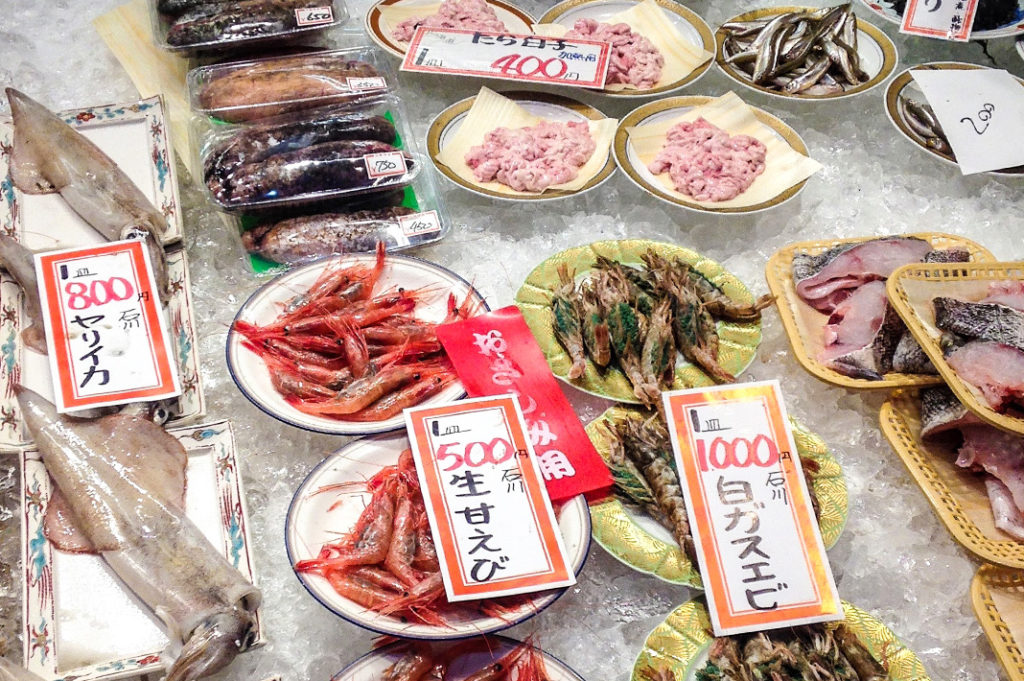 Eating at Omicho Market
The fish market is one of the few places where public snacking is condoned, and there are many delicacies to be found. My personal favorite are the stalls selling oysters, scallops, and sea urchins. Pick out your preferred shellfish and the shop attendant will shuck and clean it right in front of you. Top it with ponzu or lemon and slurp it down raw in front of the shop. The oysters are huge, creamy, and good value.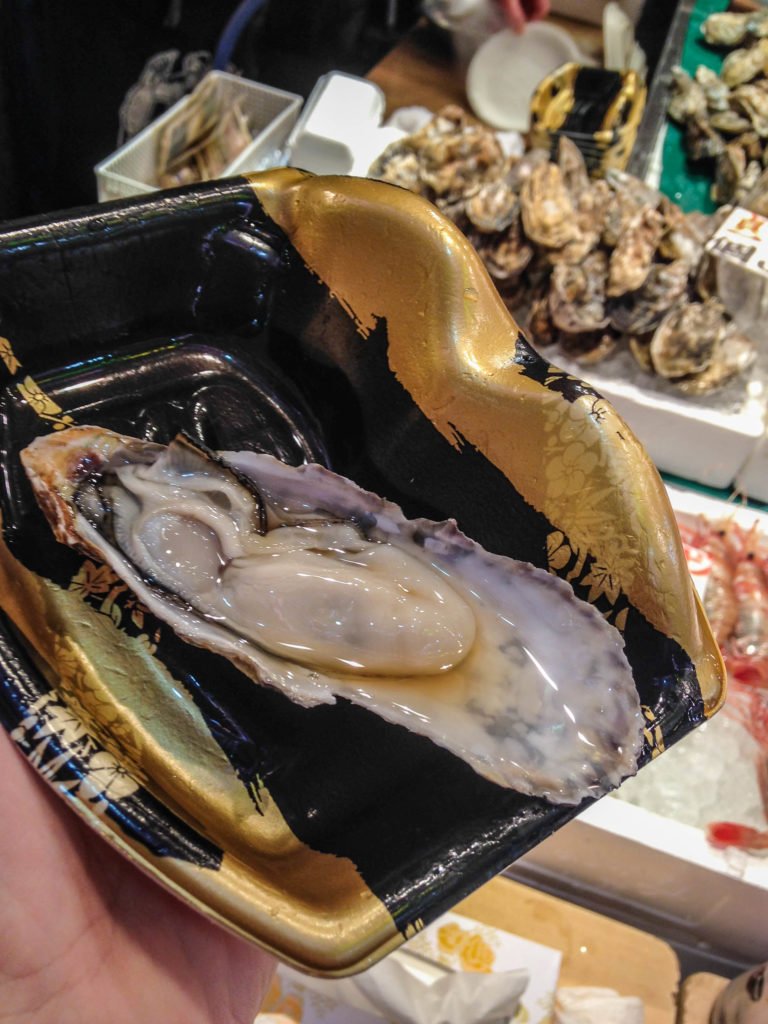 If you don't like your seafood raw, there are also plenty of stalls that will grill fish and other seafood for you. Other snacks that you can find in Omicho Market include croquettes, taiyaki and other sweets, and a fruit stall with delicious sliced fruit on sticks and freshly-squeezed juice.
For a sit-down meal, there are restaurants aplenty! The most popular dish is kaisendon, a bowl of warm sushi rice topped with sashimi-style slices of fresh, raw fish. This dish can be found at restaurants all over the market. There are also branches of local-favorite chains Mori Mori Sushi and Champion Curry. However, the alleyways of the market are disorienting and it's easy to get lost, so rather than trying to hunt down a specific restaurant, it's a far more pleasant experience to simply pick one that looks good.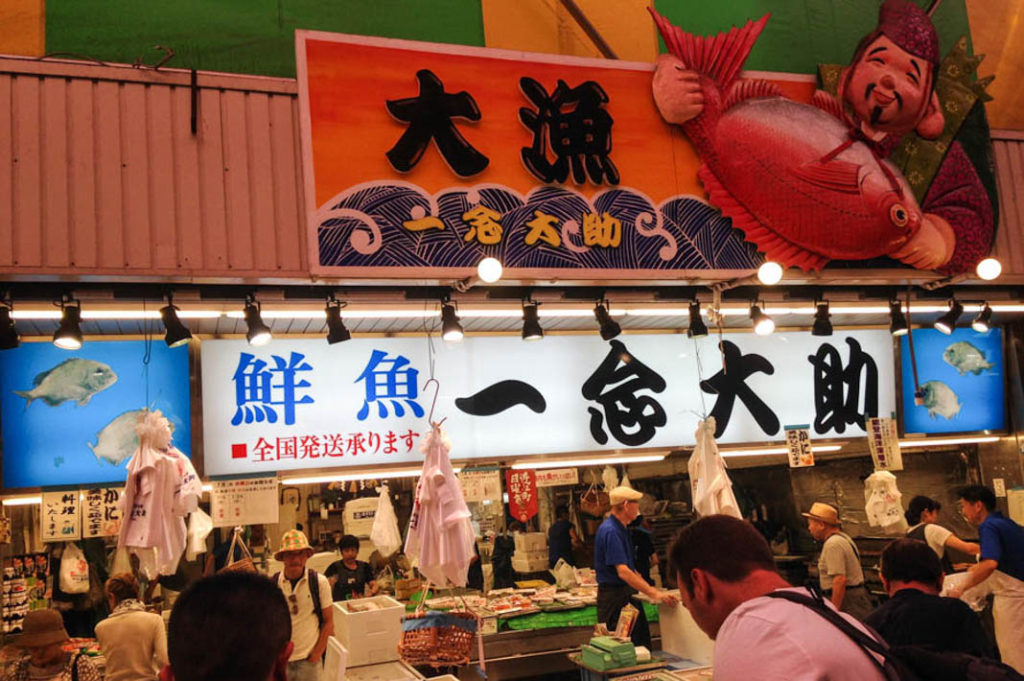 While it is tempting to stop in for lunch, note that lines for some restaurants get incredibly long at lunchtime. Might I suggest a sushi breakfast instead?
Information
You can get to Omicho Market from Kanazawa station via a 15 minute walk or by taking the Kanazawa Loop Bus. While the market alleyways are technically open all the time, peak business hours are morning and lunchtime. No restaurants are open for dinner.
Name: Omicho Market
Address: 5 0 Kamiomicho, Kanazawa, Ishikawa, 920-0905
Open: 9:00-17:00 (individual shops may vary)
URL: http://ohmicho-ichiba.com
Post by Japan Journeys