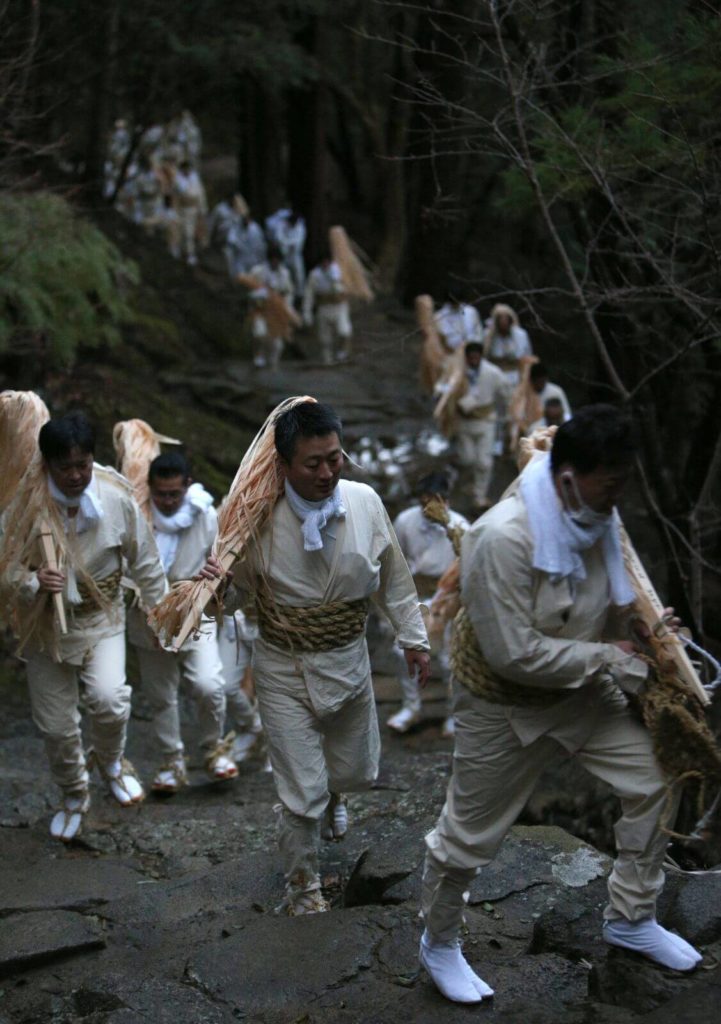 At Kamikura Shrine in Shingu city, every year on February 6, the Wakayama Oto Fire Festival takes place to wish for a good harvest and good health. Men of all ages – dressed in white with a thick rope tied around their waist – congregate at the shrine carrying a wooden torch. As the excitement rises, the torches are lit on fire.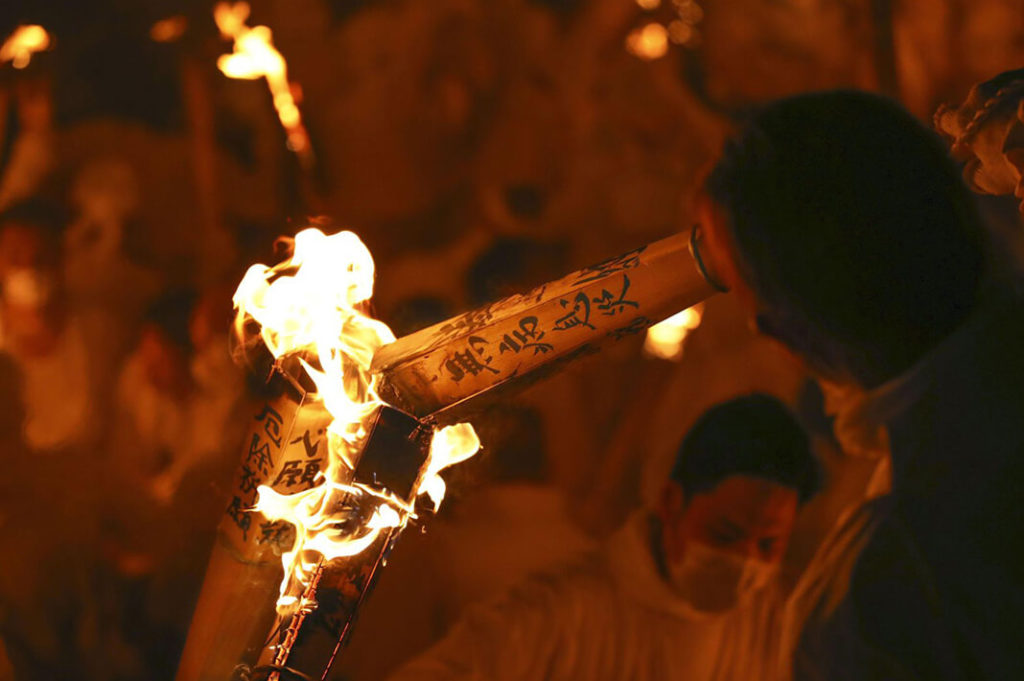 At 8 P.M. the scene that unfolds is of roughly 2,000 brightly lit torches carried by men racing down the 500 steps leading to Kamikura Shrine, making for a blur of warm yellow light illuminating all the surroundings.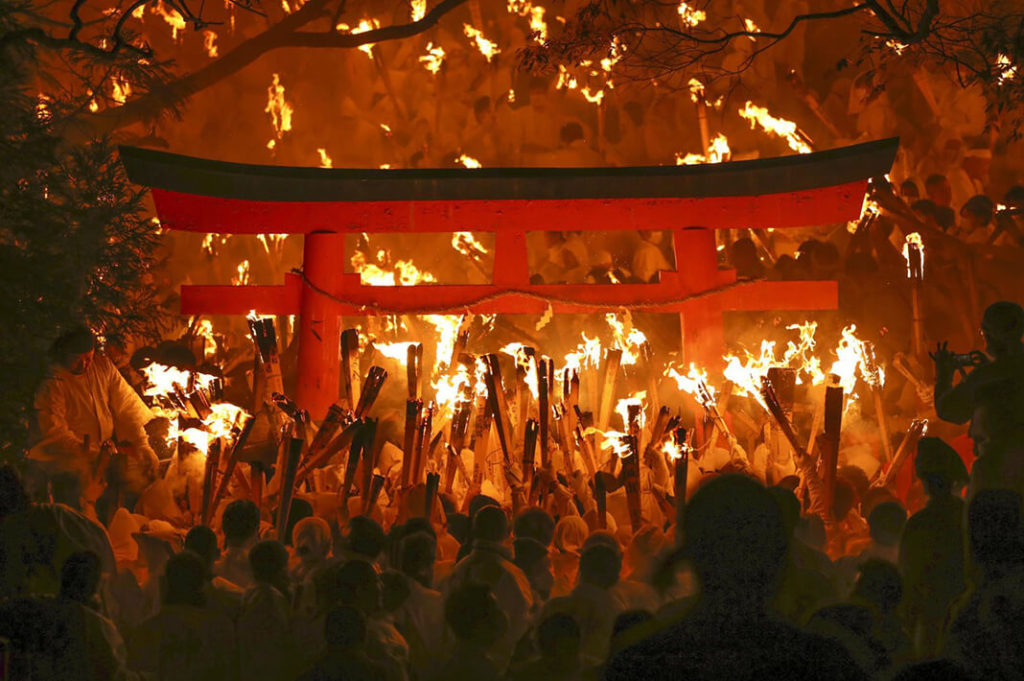 (You can read the rest of this article at this link. This article was first published on February 9, 2019, on JAPAN Forward, who aim to reveal the true face of Japan to the English speaking world in areas ranging from politics to sports and pop culture.)
Click here to view our other articles. More events here.
Read more about things to do in Wakayama here, including the famous Kumano Kodo Pilgrimage, the relaxing Yunomine Onsen town and the semi-abandoned Tomogashima Island.