Look up Shimokitazawa in most guides to the city, and you'll quickly discover that it's one of the most hipster areas around. It's undeniably great for vintage shopping! But for a certain subset of food-loving Tokyoites, Shimokitazawa is the mecca for soup curry restaurants. Count us among them. One of our favourites here is Rojiura Soup Curry Samurai.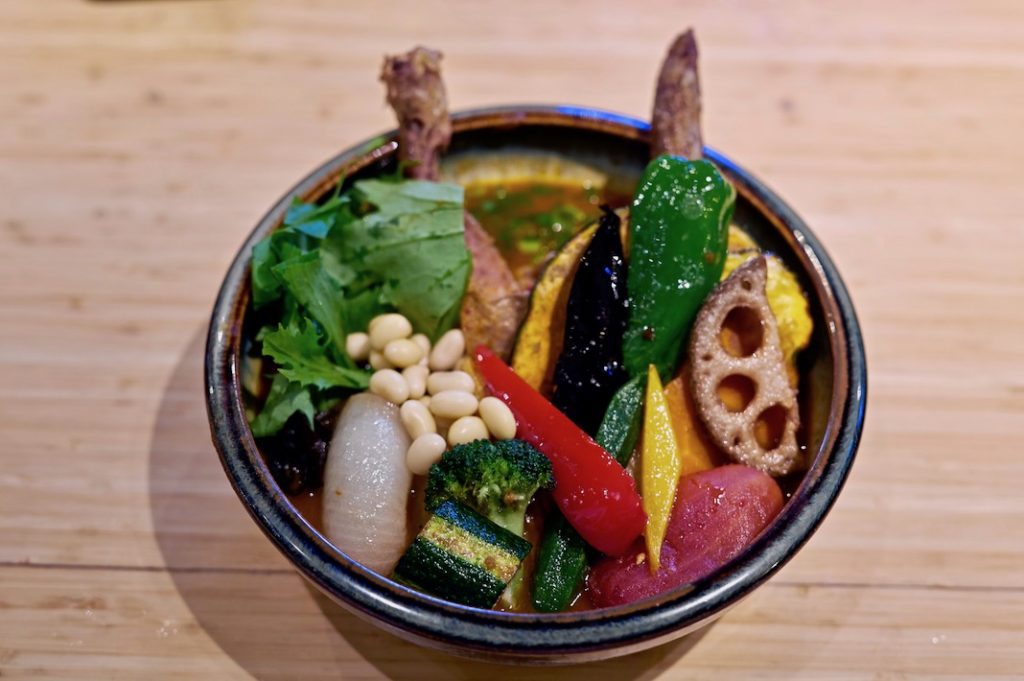 What is soup curry?
Soup curry is exactly as it sounds, and more. Originating from Hokkaido, it's a deeply soulful and spicy curry-flavoured broth that's chock-full of vegetables. Sometimes there's protein in the form of chicken or pork. Best of all, it's highly customizable. Choose from several different broths, adjust your spice level, and decide on the amount of rice. You can even add extra vegetables if you wish.
Rojiura Soup Curry Samurai is considered one of the best for that genre of food in Shimokitazawa, and competition isn't exactly slack either. Still, it's clearly doing something right, because the wait for a table can go up to an hour long. The soup curry here is just that good.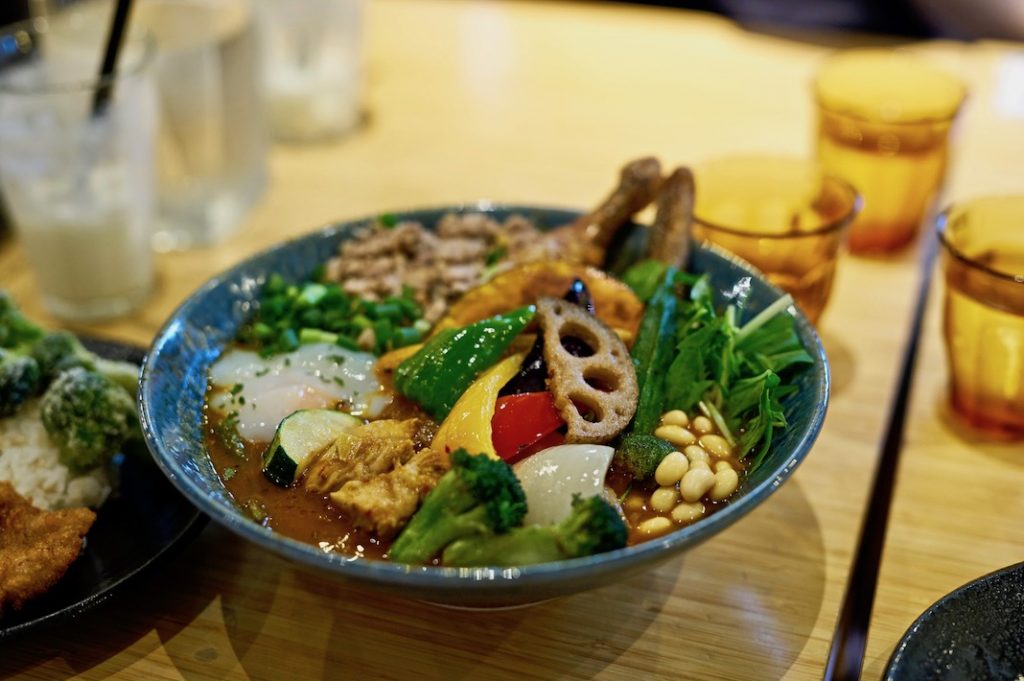 What you should order
There's plenty to choose from on the menu—chicken, pork belly, minced pork, a variety of vegetables. However, their best-selling item is the chicken and 20 kinds of vegetables soup curry. We highly recommend the crispy 'pari-pari' chicken—don't bother with the boiled version! The regular soup is a sure winner, but the coconut base isn't too bad either. 
If you want to go all out, make sure you order some zangi and saku-saku broccoli on the side. That's basically deep-fried chicken and fried broccoli. The zangi has a ridiculously crispy skin—we swear it's like crack—and the broccoli is garlicky enough to ward off vampires. Unmissable.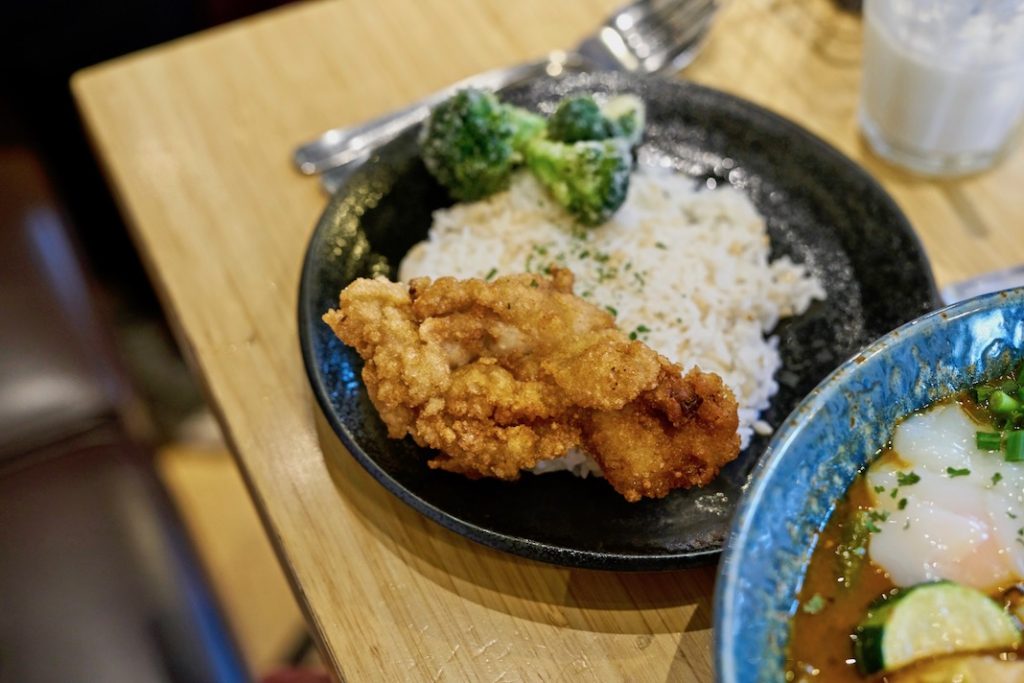 How to get there
Rojiura Soup Curry Samurai is a short 5-minute walk from the North Exit of Shimokitazawa Station. Take the second right after walking past Bear Pond Espresso. You'll know it's the right place when you see a line of hungry people waiting for their curry!
Name: Rojiura Soup Curry Samurai Shimokitazawa
Address: 3-31-14 Kitazawa Setagaya-ku Tokyo
Open: 11:30–15:00 and 17:30–22:00
URL: http://samurai-curry.com/samurai/
Post by Japan Journeys.