Fukuoka is a shopper's paradise; its most famous feature being Hakata Canal City, a 2.5 million square foot shopping complex with an honest-to-goodness canal running through it. It's the largest private development in all of Japan. That said, once the shopping frenzy is over, many find themselves craving somewhere to chill out, lovingly eyeball their purchases, and recoup. Our recommendation? Drop by Ohori Park. It's easily accessible by train and brimming with romantic lakeside views, graceful bridges, and swan boats. It's also within steps of the city's other key sights, giving you plenty of other things to do in Fukuoka. Fukuoka Castle, the Fukuoka Art Museum, and a Japanese Noh theatre are all just minutes away. Let's dive into all that Ohori Park has to offer.
Chill Out in Ohori Park
In Japanese, "ohori" means moat. This is extremely fitting when you consider that Ohori Park's lake used to, quite literally, be Fukuoka Castle's moat. The moat was repurposed into a public park in 1929, and has become one of Fukuoka's most beautiful, tranquil spots. The 2 kilometer lake is bisected by three small islands linked by graceful Chinese-style bridges. In order, these islands are Willow Island, Pine Island, and Sweet Flag Island. With its cozy cafes, swan boats, and cultural activities, the area is adorably romantic. It's a popular spot for families, dates, and quiet contemplation. From Hakata Station, it's only a 12-minute ride to Ohorikoen Station and the park's entrance.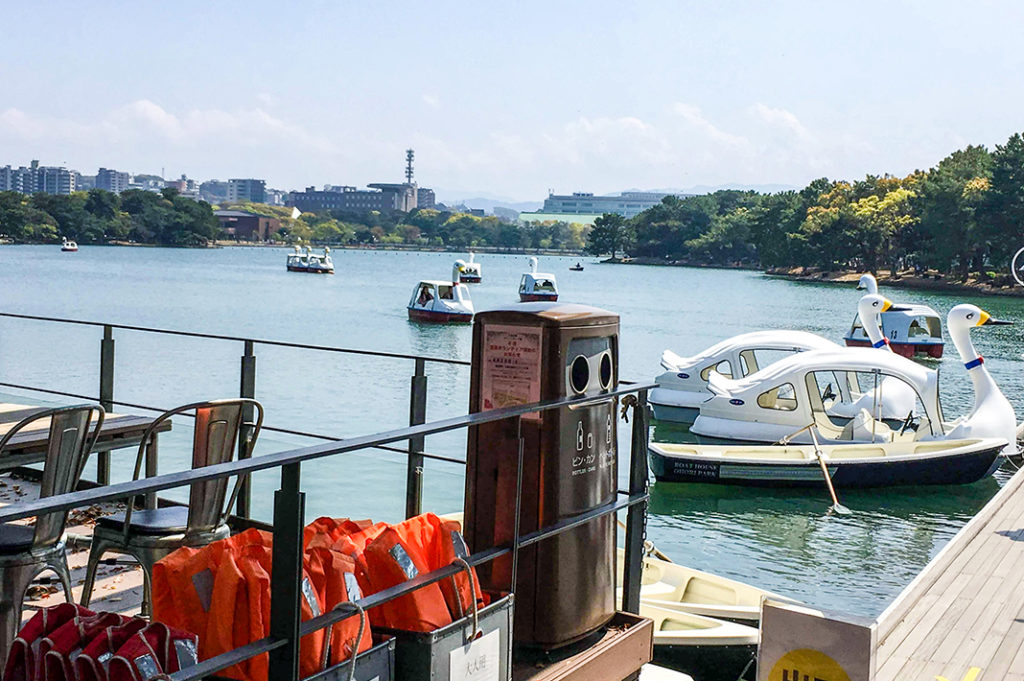 Take a Swan Boat Out for a Spin
In my opinion, one of the most relaxing things to do in Fukuoka is to take Ohori's swan boats out for a spin. You'll have a huge swath of lake to explore at your leisure. However, try not to sneak out of the marked area. I personally watched a very, very embarrassed couple lodge themselves in some weeds and have to be rescued. If you're into the weird, you can also take a water strider (think two surfboards and a chair lovingly smashed together) out for a spin. Or, if you're into the classics, there's also plenty of rowboats available.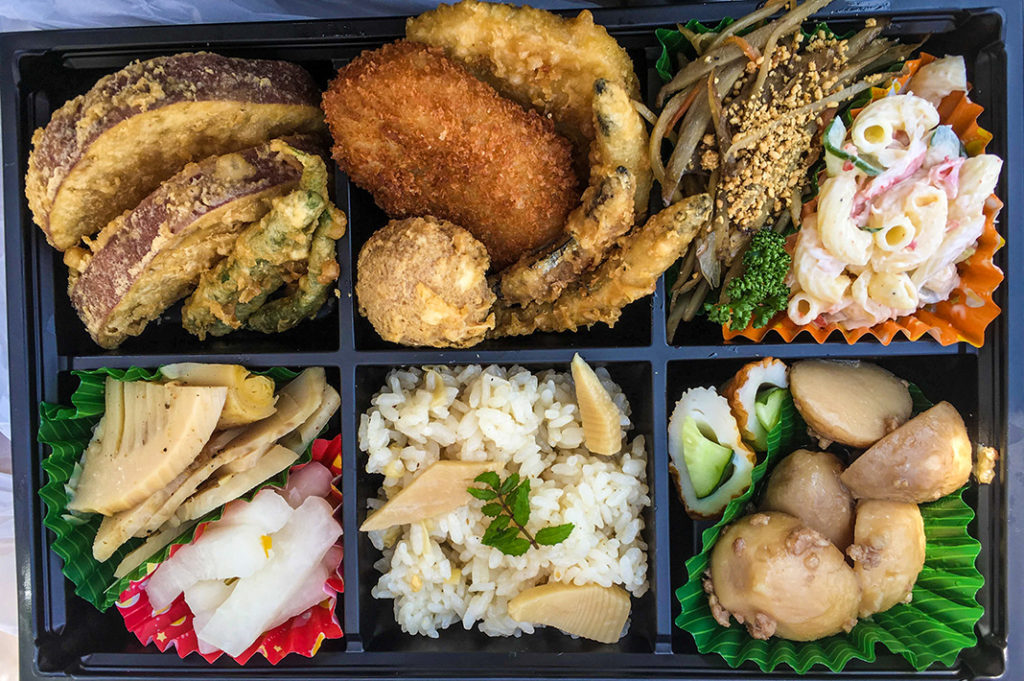 Related Activities
It goes without saying that strolling across Ohori's bridges and picnicking on one of its islands is a popular activity, as is lunching in one of its cafes or restaurants. However, Ohori Park is also central to many of the most popular things to do in Fukuoka. Visitors will find the Fukuoka Art Museum settled along the south side of the lake. In addition to works from Dali, Miro, and Chagall, the museum houses Important Cultural Properties and the works of many notable Japanese artists. Ohori Park also boasts a Japanese-style garden with a cozy teahouse, in addition to the area's plentiful playgrounds, turtles, and flocks of wintering, Siberian birds. Finally, the ruins of Fukuoka Castle are just steps from Ohori Park in the adjacent Maizuru Park.
Ohori Park is the perfect complement to a morning spent in the bustling shops of Hakata Canal City. Take some time to recoup amongst its scenery before launching yourself into the rest of the city's activities.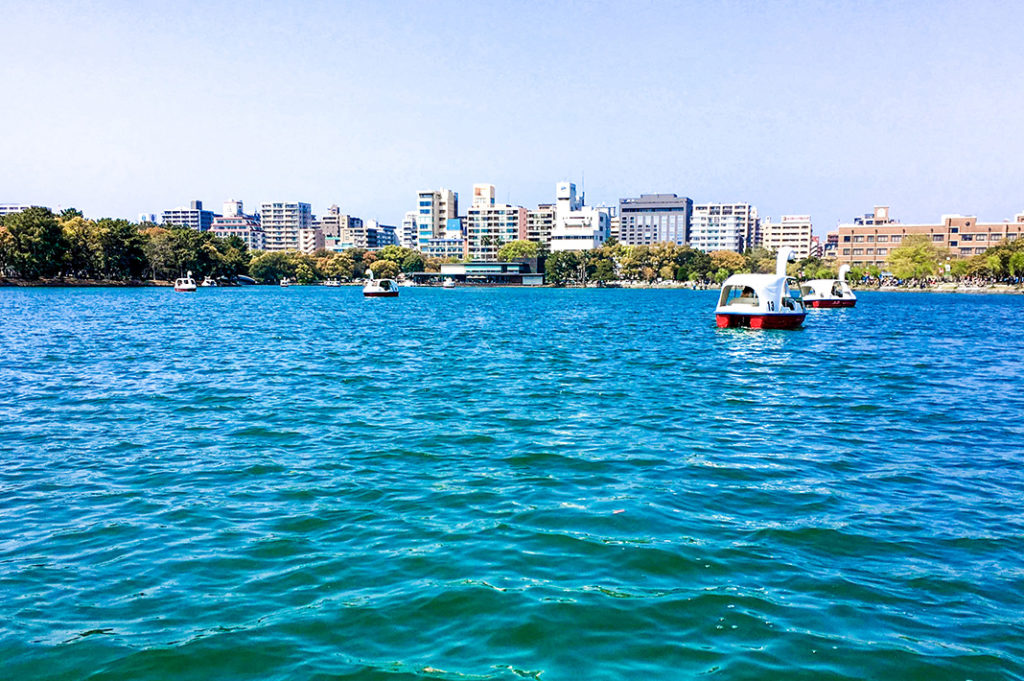 Name: Ohori Park
Address: 1 Ohorikoen, Chuo Ward, Fukuoka, 810-0051, Japan
URL: https://www.ohorikouen.jp/en/

Post by: Japan Journeys