Niigata prefecture lies on the western coast of Japan, over 200km northwest of Tokyo. Its hilly geography is perfect for growing rice and producing sake, while the Sea of Japan coastline provides a saltier type of bounty. And, like much of Japan during feudal times, this area was not immune to war. Remnants of those quarrelsome days are perhaps best seen at a castle, and in Niigata, one of the most famous is Takada Castle.
Takada Castle can be found in the city of Joetsu, near the Sea of Japan coast. Built in 1614 by Tadahiro Matsudaira, son of the famous Tokugawa Ieyasu, Takada Castle was an Edo period flatland castle located on sprawling grounds. The location was chosen to utilize the natural defence provided by the Seki River, which helped form the outer moat and demarcated the perimeter of the 60 hectare grounds.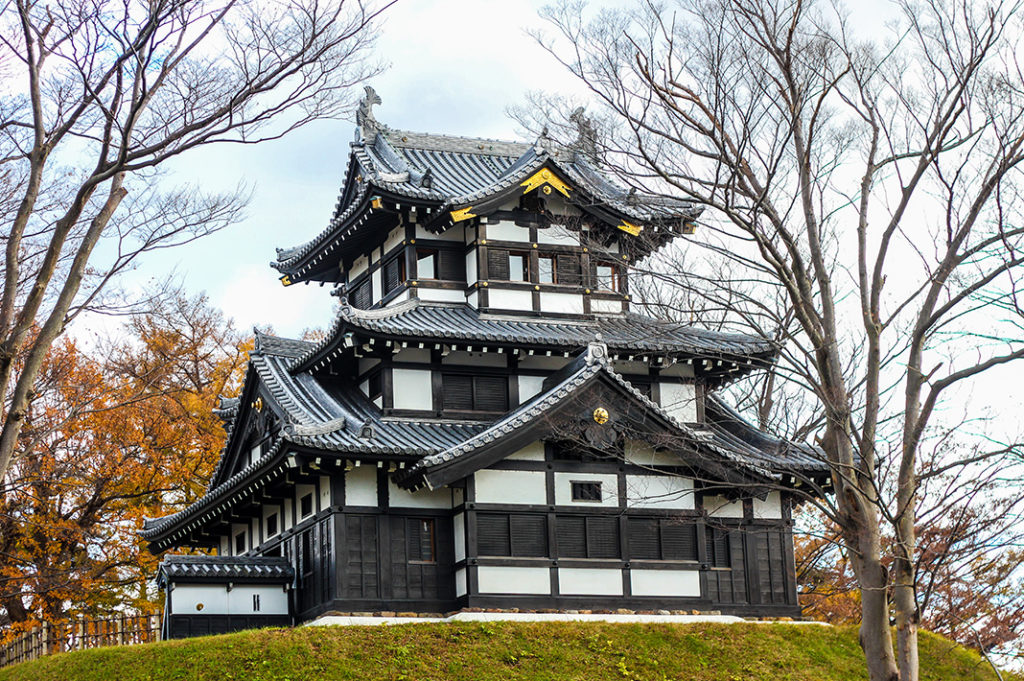 A hasty build
Takada Castle's construction was purportedly rushed, as the feudal lords involved were preparing for battle with the Toyotomi Army. Historical opinions differ, but it took roughly four months to complete. Because of these time constraints, corners were, indeed, cut. There was no tenshukaku central tower and earthworks were used in favour of stone walls, for defence.
Though much of the grounds have been demolished and repurposed, you can still see the earthworks around the 'honmaru' (core of the castle). This raised grassy land elevates the triple turret building to the sky.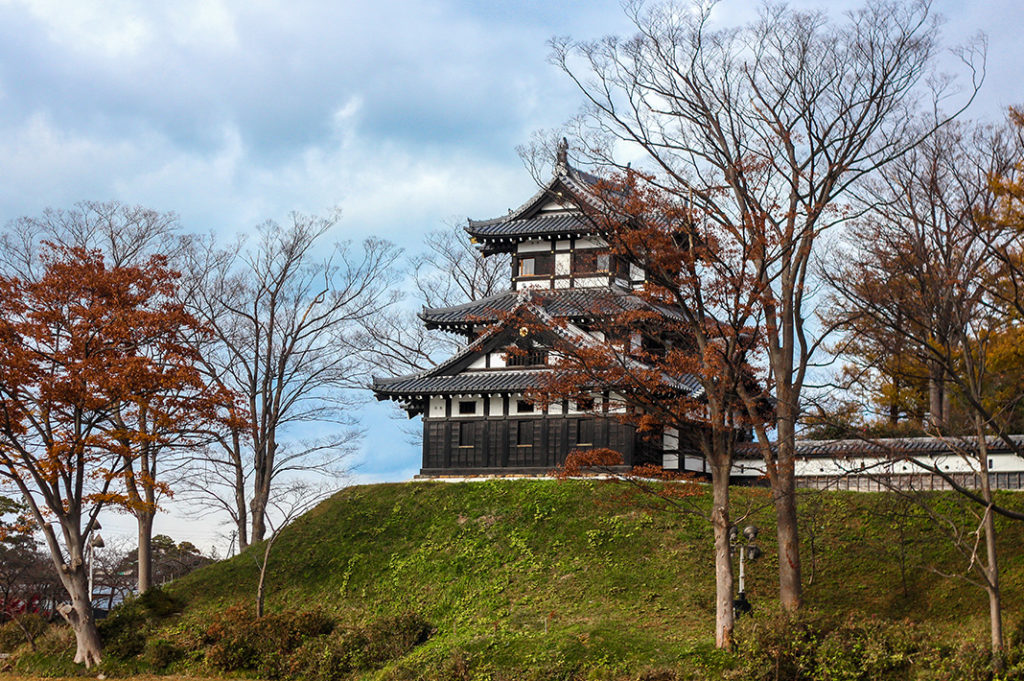 Destroyed, dismantled, rebuilt
The original castle looked quite different to what we see today. For starters, there were two moats, three 'circles' of defence and multiple buildings on the grounds. The original corner tower also featured a much simpler double turret design.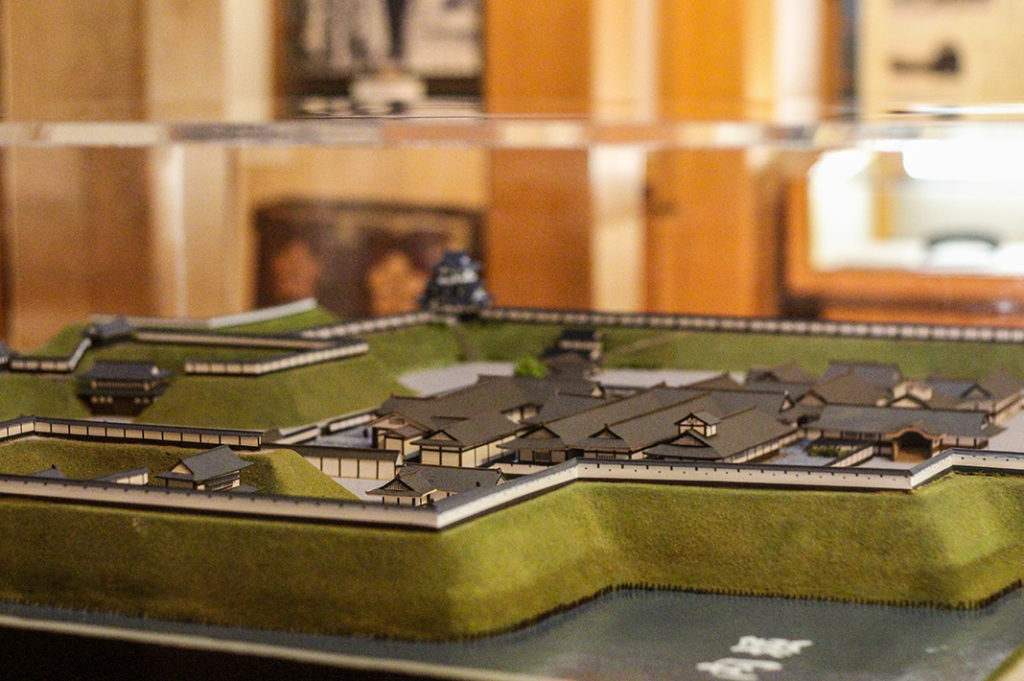 Unfortunately, over time, a number of earthquakes and devastating fires claimed the original castle as well as later reconstructions. This is a familiar story in Japanese history. So, too, is the 1872 Meiji Government edict to dismantle these remnants of the warring days. As per instruction, most of what remained of the castle was flattened, filled in and repurposed to make way for a new era in Japan.
And so the history lay dormant in the soil until 1991, when the locals of Joetsu requested it be rebuilt. The research and excavation was extensive; many drawings and historical documents were used as a reference to rebuild the corner tower (yagura). It faithfully resembles one of its later iterations with triple turrets.
At night, the tower is illuminated, earning it a spot on the 'top three castle night views' list, along with Osaka and Kochi castles.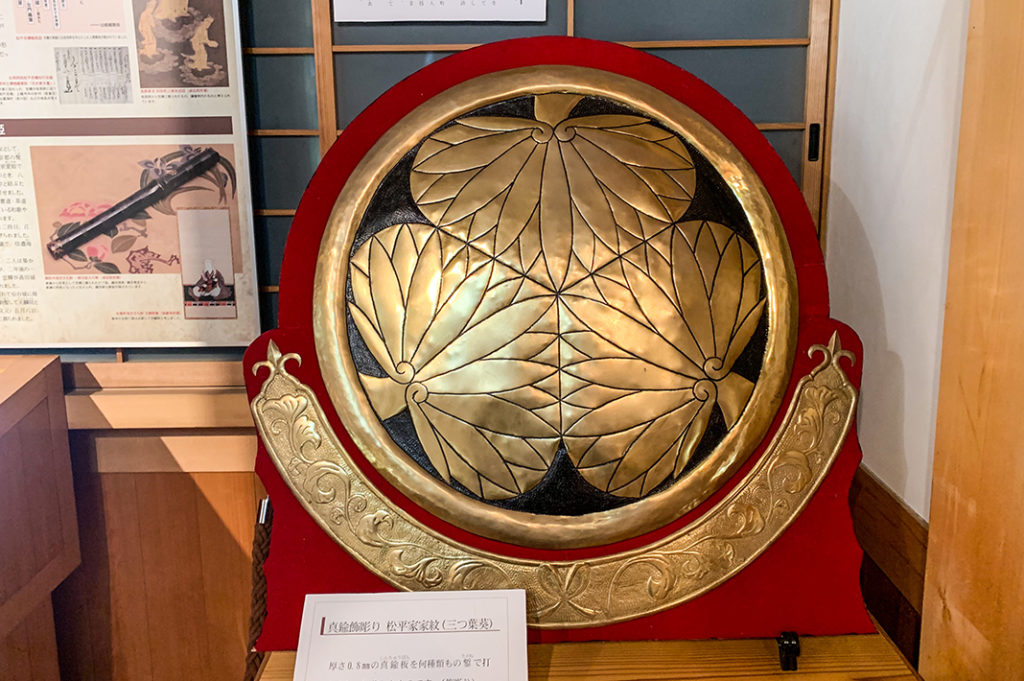 Venturing inside
Though the tower, earthen wall and moat are a wonderful window into the past, there's more to be gleaned inside. For a small entry fee, you can explore the exhibit which features many maps, models, photographs and feudal artefacts such as armour and roof tiles.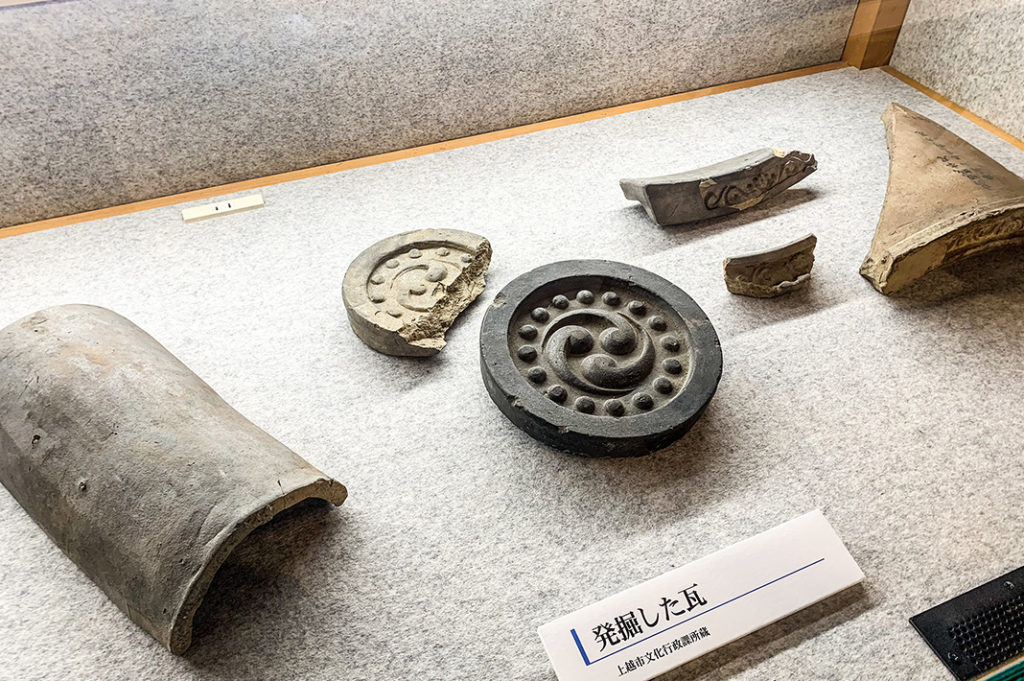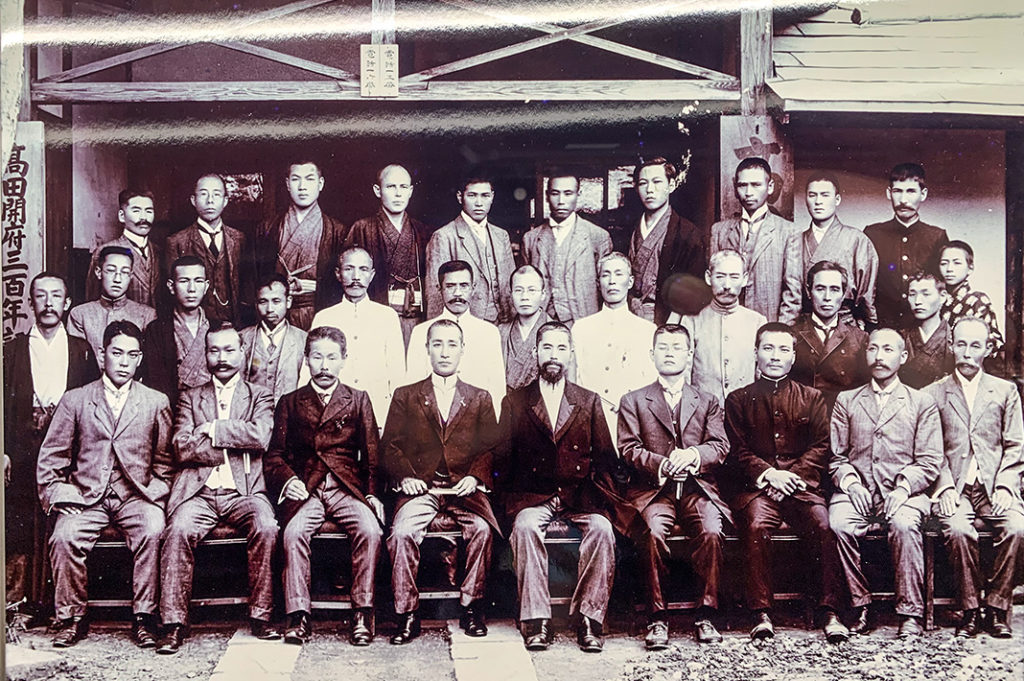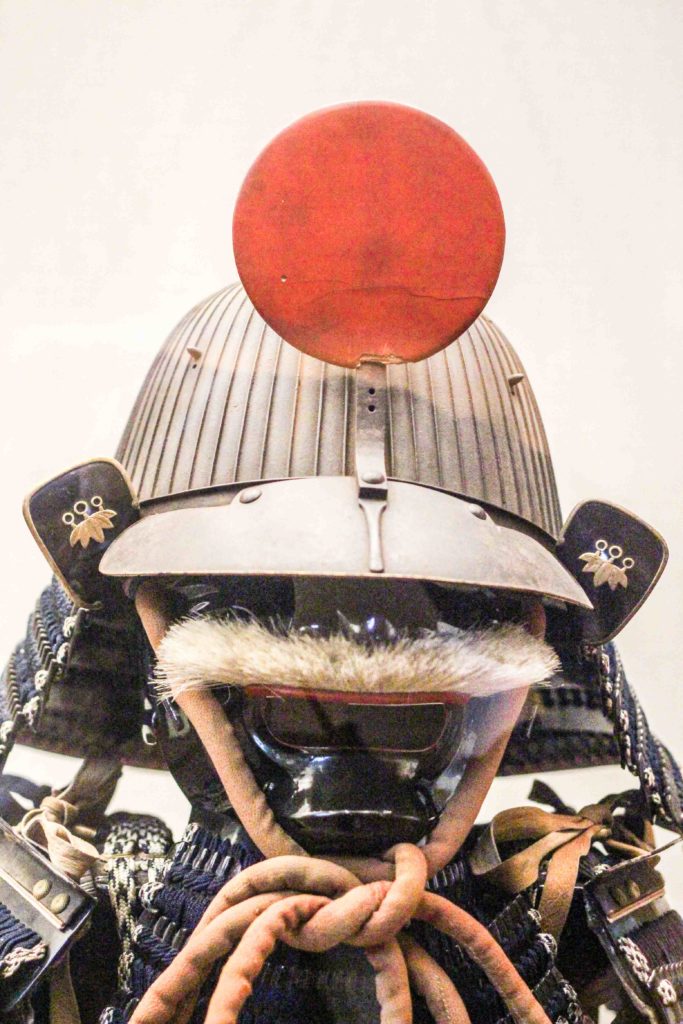 From the top floor, you can even enjoy a panoramic view of the surrounding park.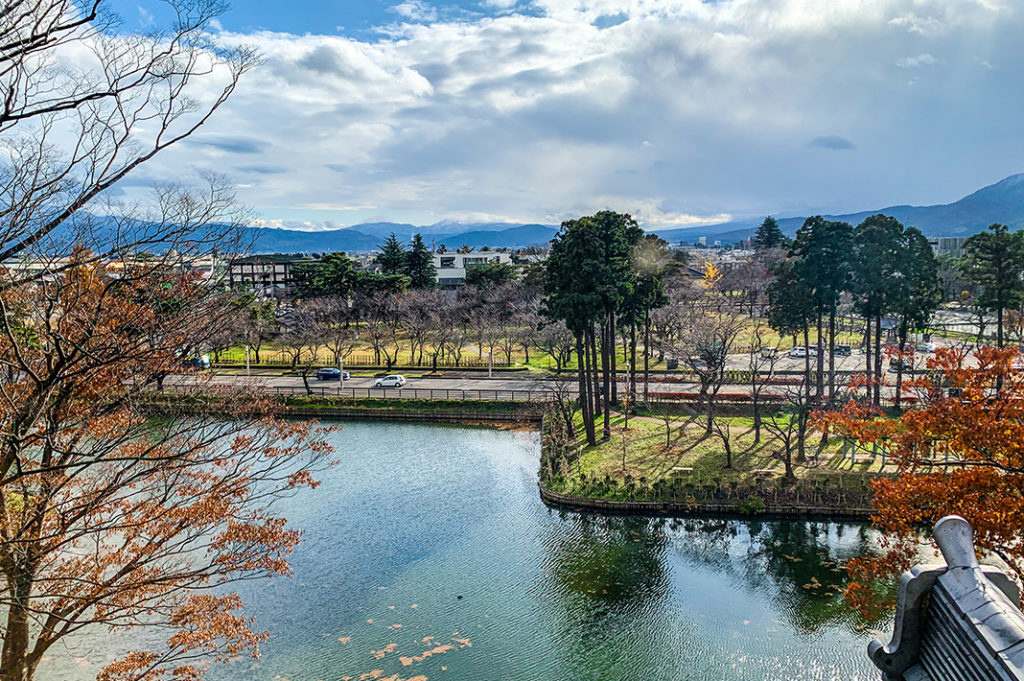 Takada Park
Listed as one of 'Japan's Top 100 Historical Parks' Takada Park is located in the heart of Joetsu and spans a whopping 50 hectares. Besides the triple turret tower, there are also museums, a library, sports stadiums, playgrounds, statues and glorious nature.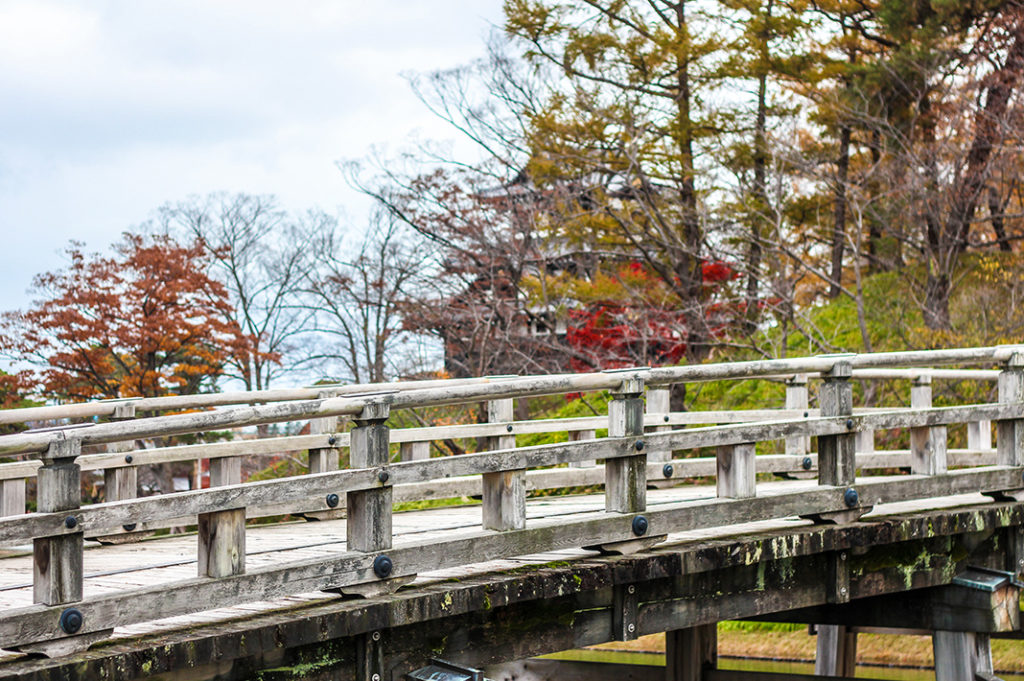 Designed to be beautiful in any season, an autumn visit yields a show of fiery reds and yellows in Takada Park.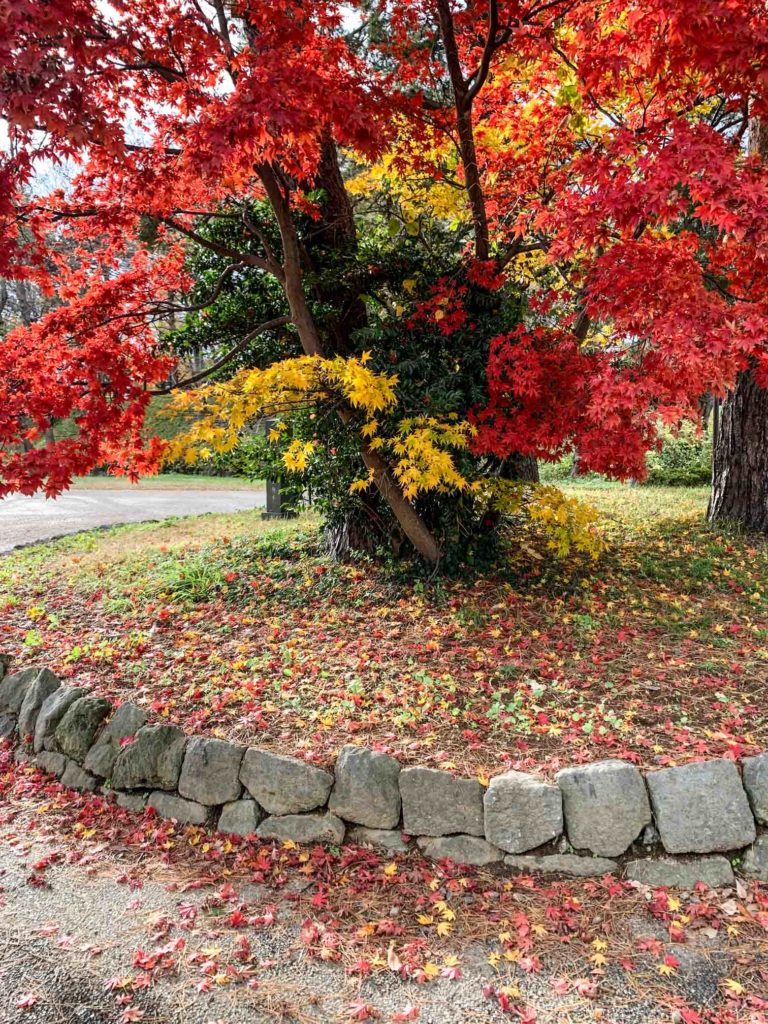 Summer is the time to see a stunning array of lotus flowers in full bloom. But in spring, Takada park makes another, much more exclusive list; it is one of the three most beautiful places to see cherry blossoms at night in Japan. The 4,000 Somei Yoshino cherry trees planted after World War II and 3,000 lanterns create a spectacular sight. This "Takada Castle Site Park Cherry Blossom Festival" runs yearly from early to mid-April; it is unquestionably one of Niigata's premier events.
While the locals of Joetsu no doubt enjoy the peace and quiet of modern times, it's still nice looking back. Their efforts to keep the feudal history alive, despite natural disaster and government edict, is commendable. Now they can enjoy the best of both worlds; the rich history of the castle in war-free natural surrounds.
Accessing Takada Castle
The main access point is Joetsu Myoko Station. From Tokyo and Nagano, you can get there via the JR Hokuriku Shinkansen. From Kyoto, take the JR Thunderbird along the coast, changing to the JR Hokuriku Shinkansen at Kanazawa.
Once at Joetsu Myoko Station, it's 10 minutes by taxi to Takada Park. Otherwise, travel 2 stops on the Myoko Haneuma Line or 1 stop on the JR Shirayuki Line to Takada Station. From there, it's a few minutes by taxi or 15 minutes on foot.
Name: Takada Castle
Address: 6-1 Motoshirocho, Joetsu, Niigata (link)
Open: 9:00am until 5:00pm (closed Mondays)
Admission: 300 yen
Post by Japan Journeys.