The chances are high that you've never been to Fukuoka Prefecture's secluded island of Oshima. In fact, some residents of Fukuoka have never even heard of Oshima. Is it some kind of conspiracy? Does the minuscule island, recently added to the Munakata District, even…exist?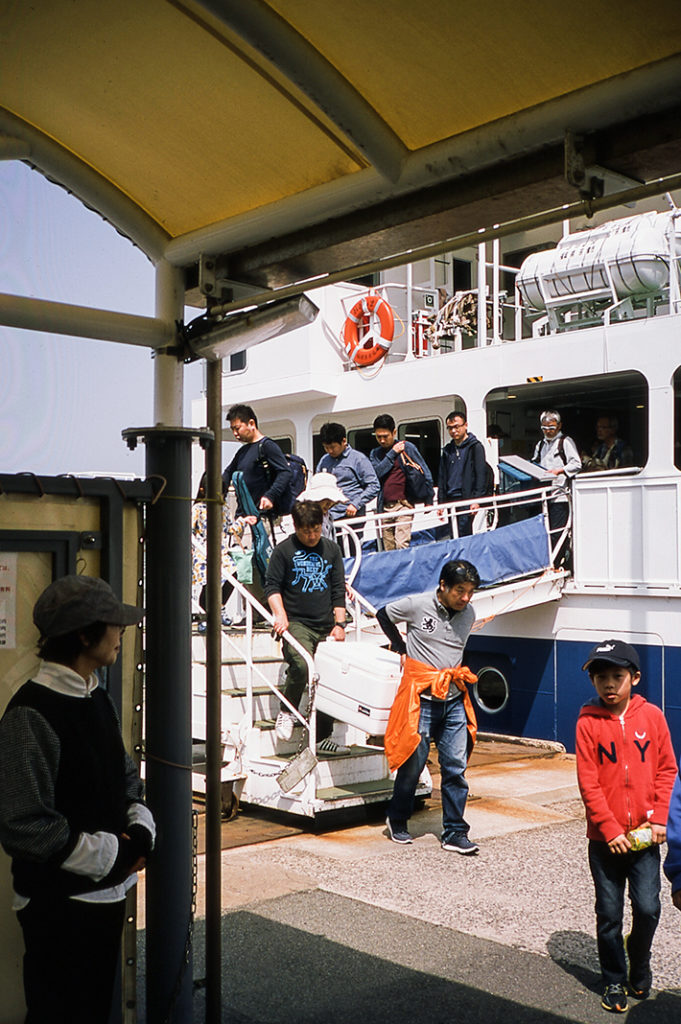 Oshima is real! Rejoice!
First and foremost, be sure not to confuse Munakata City's Oshima [宗像大島] island with Tokyo's Izu Oshima [伊豆大島]. They are two entirely separate islands that are very, very far apart. Munakata City's Oshima hugs the coast of Kyuushuu's Fukuoka and is most definitely not on the tourist map. At least, this is the case for non-Japanese tourists.
Munakata Oshima is, in a way, something of a paradox (and thus, truly Japanese). Its name [大島] means 'Big Island'—yet it is tiny: only 15 kilometres in traversable circumference. It's also the second-closest island to South Korea after the far larger Tsushima Island. Its main industry revolves around fishing, but it is richly planted with citrus. Refreshingly, Munakata Oshima has not been built with foreign tourists in mind. As such, if you're really looking for a genuine Japanese experience, this secluded island that you've only just heard of is the ideal place for you!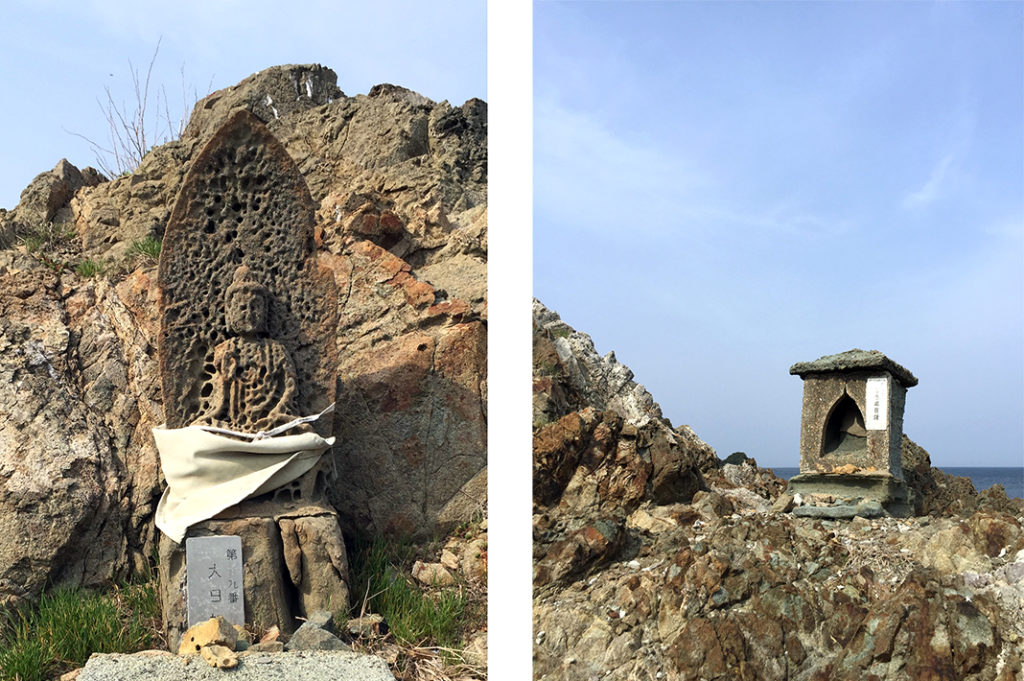 A genuinely secluded paradise.
Much of the island can be easily classified as 'rustic' and is incredibly nostalgia-inducing. In contrast, two beautifully well-designed modern ports lie at each end of your journey. Before you leave the mainland, you can relax in a bright, spacious air-conditioned departure terminal. Naturally, there are vending machines and a small snack store selling local fare. Better yet, the island arrival terminal has an enormous modern café with a balcony that overlooks the impossibly blue sea. You'll want to arrive with at least an hour to spare when heading home to enjoy this well-crafted experience.
If you're hoping for a nostalgic atmosphere, you'll find it as soon as you leave Oshima port's arrival terminal. The island has a largely ageing population and is scattered with charmingly traditional homes, all built in the Japanese 'coastal' style. These houses favour an exterior of plaster to protect their wooden frames from rotting in the sea air.
A slower pace, a gentler life.
As soon as possible, you'll want to rent an electric bicycle from the small shop inside the arrival terminal. This will play an essential role in enabling you to travel easily around the entire island and its many hills, as well as the full circumference of its coastline. The bicycle rentals are usually available for well under ¥1000 per day; get there early to secure a bike!
If you're staying on the near (south) side of the island, now is the time to check into your lodgings and drop off any bags before heading out to explore the coast. You'll want to start with the small and mysterious 'Island of Evening Dreams' [夢の小夜島], which is framed by an old-fashioned type of red torii gate. Just beyond this is the sandy Kansu Beach, which locals favour for swimming in the summertime. From here, you can cycle inland and out again to a remote beach on the Kayo Coast [加,海岸]. It's a beautiful sheltered inlet full of rock pools where you can look for giant sea-slugs, or sit and fish in perfect peace. Heading out from the Kayo Coast beach, you'll find smooth roads framed with orange trees, leading to the central peak of the island and back to the rocky northern coast.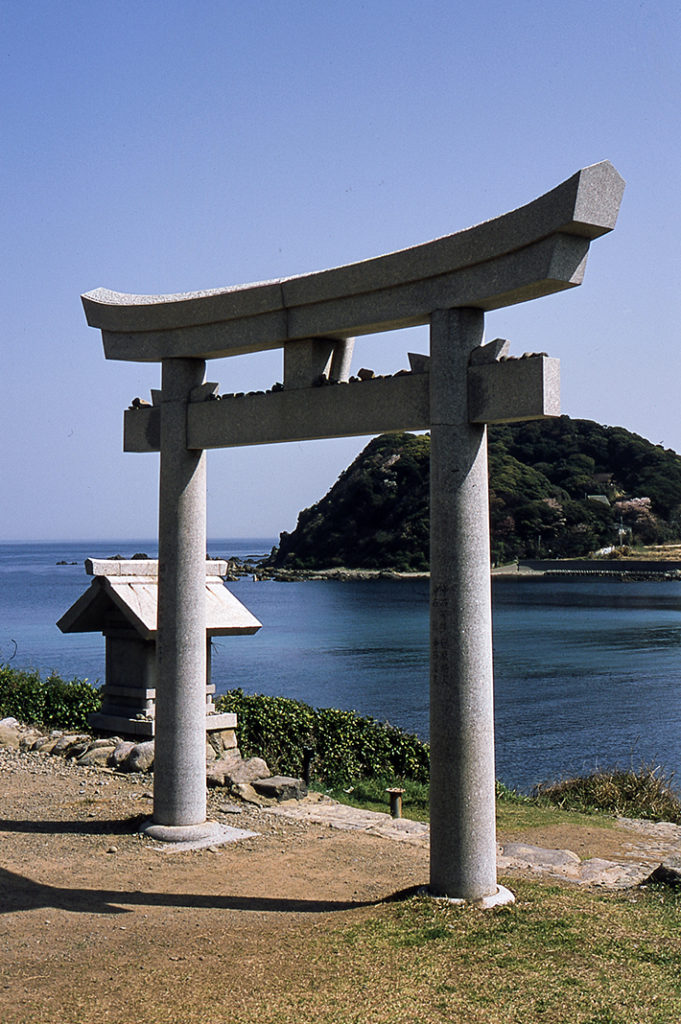 Great heights and open skies.
Those brave enough to persist through the isolated atmosphere of this coastline will find the lonesome Chikuzen Lighthouse overlooking the water. Further on, the tiny and isolated Miura Cave sits above a shallow inlet and houses a few tiny Jizo statuettes. Before you reach the lighthouse, stop off at Munakata Taisha. It's the island's principal Shinto shrine, which overlooks a calm and shallow bay suitable for swimming! From here, the battery-powered bicycles will come into their own. All of the island's main roads are in excellent condition, allowing the bicycles to power on upwards with little resistance.
High up at the peak of the island, expect spectacular views of tiny islands and a horizon that blurs the sea into the sky. The best viewing spot is the Mount Mitake Observation Deck, which also houses a tiny but beautiful mountaintop Shinto shrine. From here, you can easily cruise downhill towards the southern coast and head to an entire cluster of Shrines within the Munakata Nakatsugu. Trees shade the courtyard and an onshore breeze passes through. Best of all, there won't be any crowds!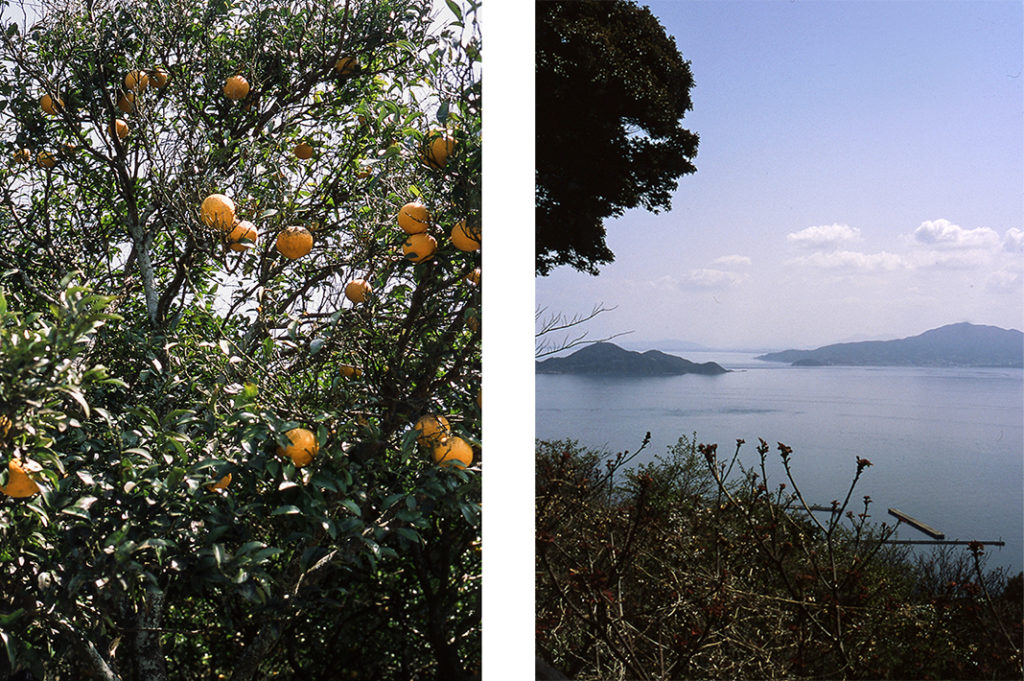 Want the full experience?
As Oshima island is quite a trek from Fukuoka city, the best way to experience it is during an overnight stay. Luckily, the island has a number of both minshuku and ryokan. Minshuku are more affordable than ryokan and suit a more modest budget. As such, you'll have a choice of several locations, mostly on the southern coast of the island. However, be forewarned: this island offers no English language services. Advice on how to secure bookings more easily is detailed at the end of the article.
Unfortunately, some ryokan owners will simply say that they're unable to offer bookings as they aren't 'equipped' for foreign visitors. Luckily, a tried and tested (plus friendly and affordable) option does exist.: 'Mikuni-ya Ryokan.' It's a family-run minshuku (the white building in the linked photograph) featuring classic Showa-period rooms. Expect futons and simple but traditional Japanese breakfasts here. Although all rooms are private, the shower and basin areas are gender-divided and communal. There's also a huge tiled bathtub in the wet-room that offers nighttime views of the sparkling harbour through a little window.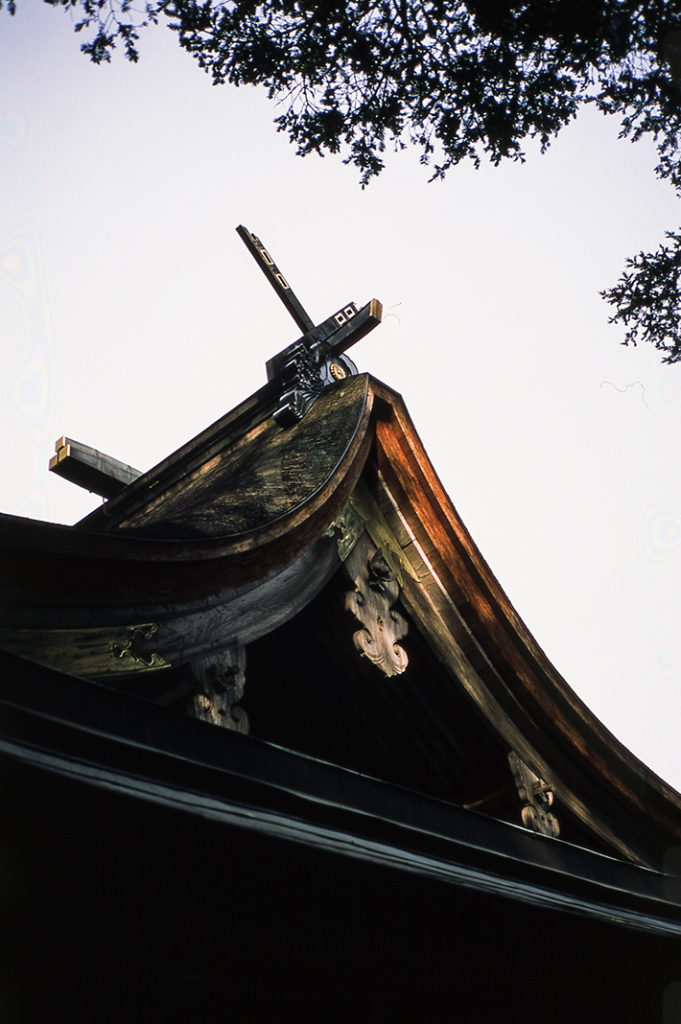 Access to Oshima island.
The most central location that visitors will likely travel to Oshima from is Fukuoka City. However, the name of the train station you'll start from is JR Hakata, Fukuoka's most central station. Take the 'JR Kagoshima Line Rapid' from Hakata to JR Togo station; the train leaves from platform 2 and takes around 30 minutes. From Togo station, walk to the immediately visible bus terminal and wait for bus number 1 or 2, bound for Hatoba. Hop on and ride the thirteen stops to 'Konominato Port Ferry Terminal.' The bus stops right at the water, so you'll have a hard time missing this stop. It's also worth remembering that local folk in this region are immensely personable and will certainly help you as much as they can—be sure to use whatever Japanese you know!
Once you arrive at the ferry terminal, purchase a one-way ticket to Oshima and wait for your ferry to arrive! Kyushu's tourism board have made a great little English language walking guide that offers great advice on access and routes on, to and from Oshima island. Helpfully, it even contains a small map of useful locations!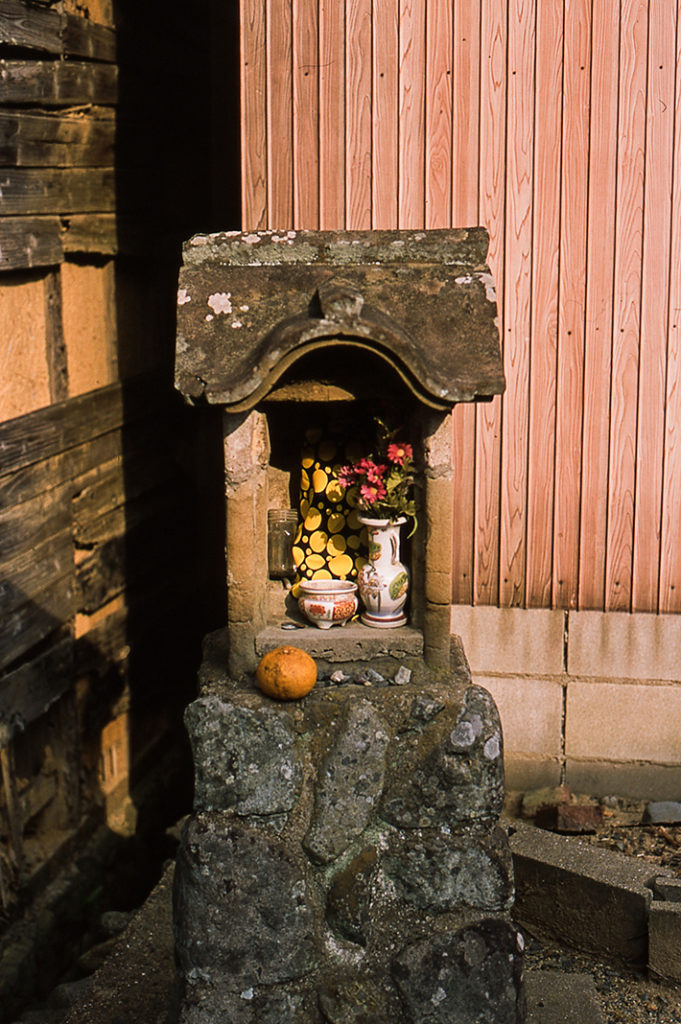 Stay a while!
For lodging and inns on this secluded island, you can phone the Oshima Tourist Office from within Japan on 0940-72-2226. Again, only Japanese language service will be available. It's useful to know that if you're staying in Fukuoka (or anywhere) at a hotel or hostel with a bilingual concierge or staff member, it's totally acceptable to ask them for help in securing lodgings on Oshima island. You're likely to find the whole process smoother at both ends, as minshuku owners will have a Japanese contact should they be unsure of the situation ('situation' in this case simply meaning 'the only foreigners on this island in years'). Adventure awaits!
Post by Japan Journeys.