Tuna lovers visiting Tokyo should consider a meal at Maguro Mart. As the name suggests, it's all about maguro—bluefin tuna. If that doesn't float your boat, don't eat here. They use every single part of the tuna, from the bones to more esoteric cuts like chin and cheek. In that sense, it's very much about celebrating head-to-tail cooking, and generating as little waste as possible.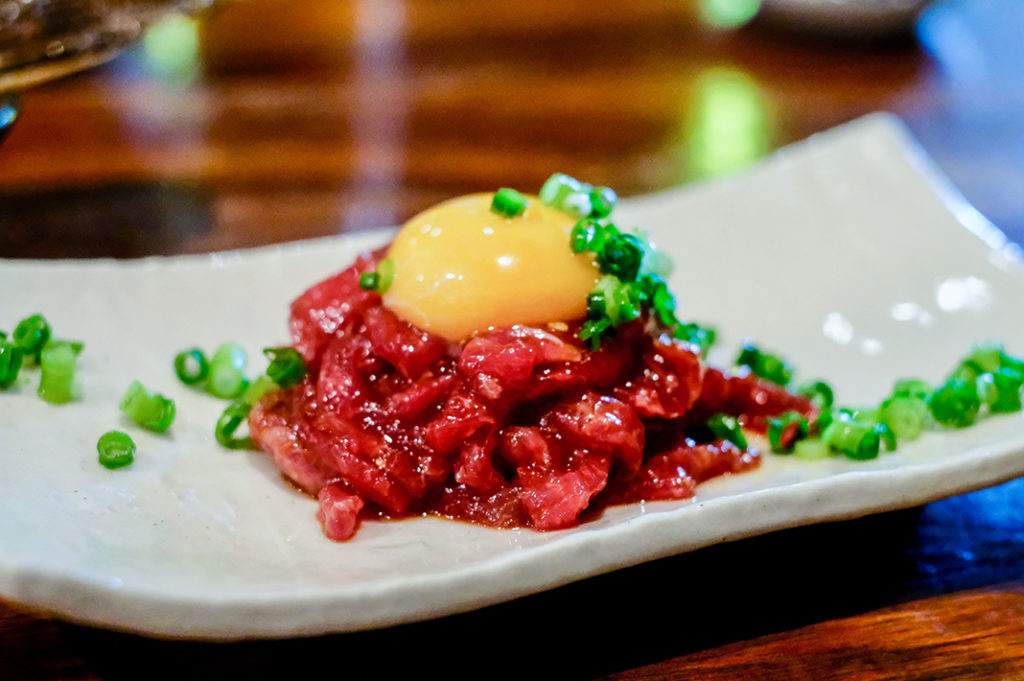 The Maguro Mart menu is pretty much all tuna, with a selection of sake and shochu thrown in for good measure. Though you could theoretically dine here with just one other person, and put away a very decent amount of food, this is the kind of place that's perfect for group dining. It's an extensive menu, and you want to be able to try as many dishes as possible.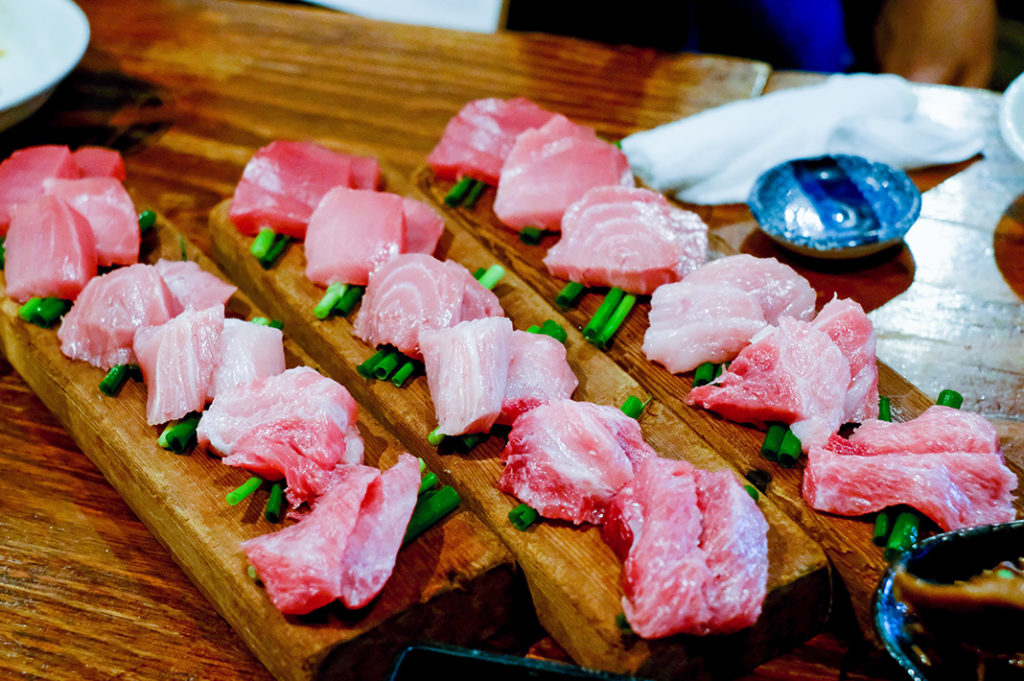 What you should order at Maguro Mart
You may wish to begin with five different kinds of tuna sashimi. The head, cheek, and chin are standouts. Who knew raw tuna in sesame oil could taste so sublime? Or, indeed, that grilling it lightly on a hot plate would bring out such exquisite fatty ocean flavours?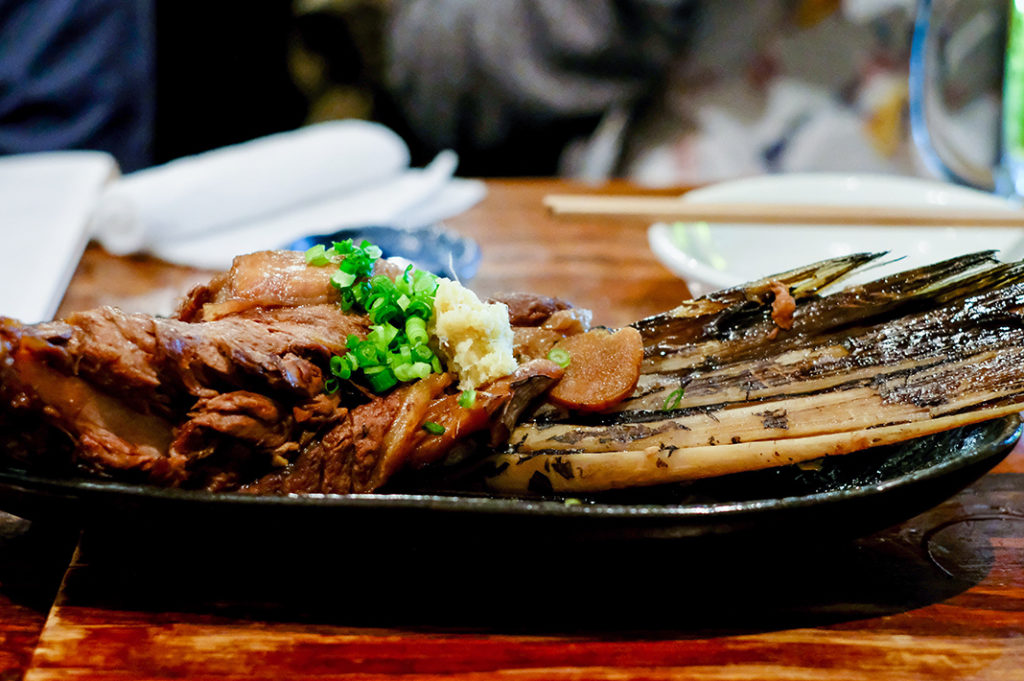 Another memorable dish here is the "maguro no kama" or tuna head, slowly braised in a soy-based broth and topped with ginger and scallions. It's the kind of dish that will have your eyes rolling far back in your head as you sigh in pleasure at each bite. Yes—it really is that good!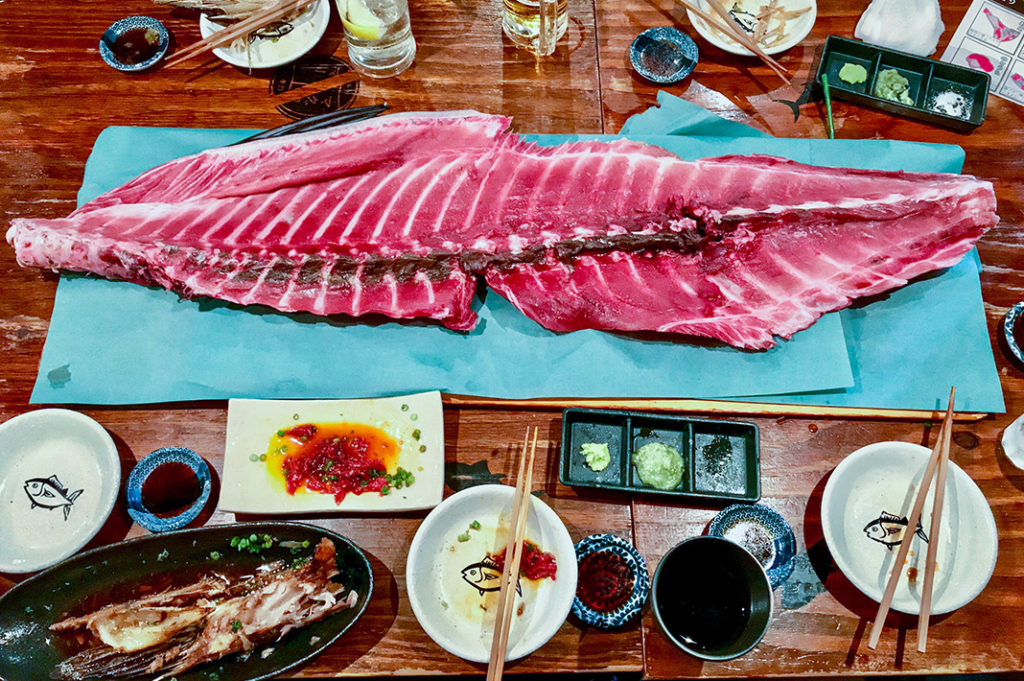 If you do manage to snag a reservation at Maguro Mart for yourself and a group of friends—and you will definitely need more eaters for this—the thing to order here is a tuna carcass. This is exactly as it sounds—the remains of a whole tuna, raw and blushing pink, arrives at your table, white bones peeking through.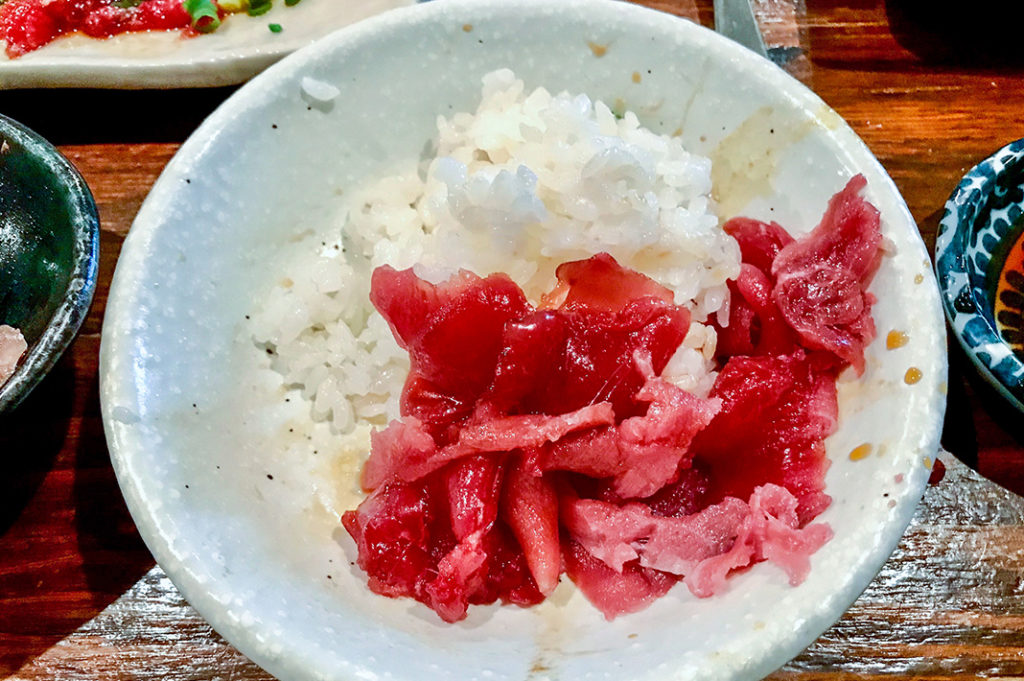 You and your friends will dig and scrape the meat from the bones without compunction, depositing little scraps of raw tuna into your bowl. Grab squares of toasted seaweed, rice, and raw tuna. Roll them up and eat your improvised tuna rolls. Keep repeating until you've stripped the carcass clean. There may be a lull in conversation at this juncture. Eating like this is oddly primal and it is utterly great.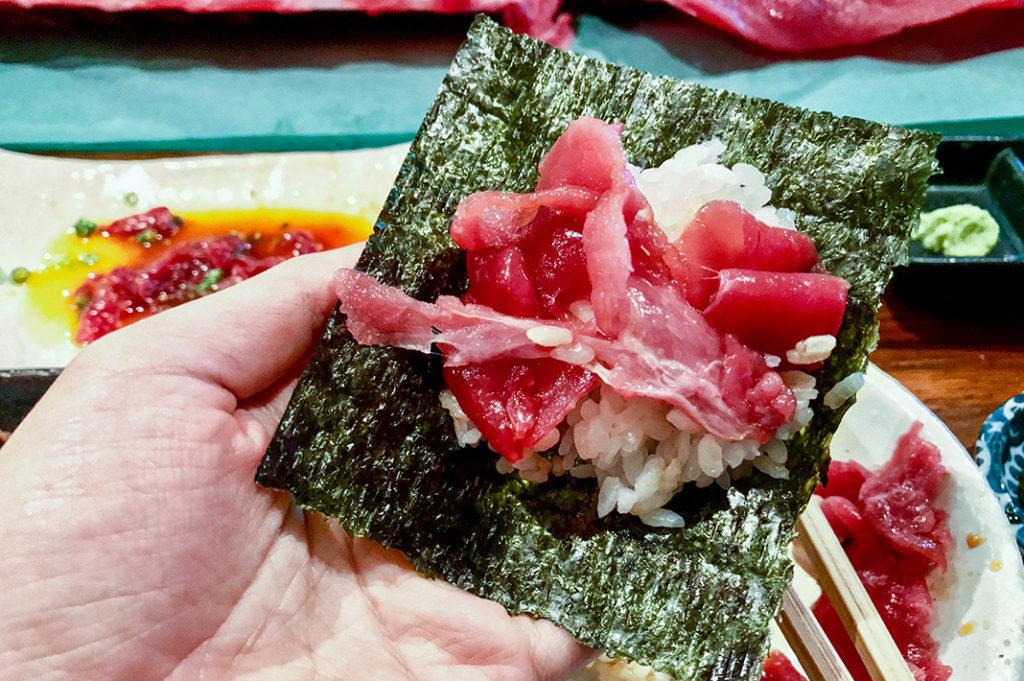 Know before you go
Reservations are essential at Maguro Mart. No ifs, no buts. Ask a Japanese speaker to call them at least two weeks to a month beforehand to reserve your seats. We once got extremely lucky and walked in at 5pm, but this is not the norm.
How to get here
Maguro Mart is a 10-minute walk from Nakano Station. The staff here are quite insistent that customers keep their voices down while outside the restaurant. It's a residential area, and noise tends to carry.
Name: Maguro Mart
Address: B102 1−14−16 Arai, Nakano-ku, Tokyo
Open: 5:00pm–11:15pm
URL: https://www.facebook.com/maguromart003
Post by Japan Journeys.