You know how some places just feel magical? Onomichi is exactly one of those places. Clinging to the face of Mt. Senkoji, it's drenched in sea breezes and treaded through with the winding mountain trails that make up the Onomichi Temple Walk. The critically acclaimed film Tokyo Story was filmed within its bounds, and it's been the setting of numerous animes and pieces of literature. As a trendy artists' haven with ancient, sacred roots, there's no end of things to do in the city. In this, the first half of our Onomichi guide, we'll dive into the city's more sacred, serious sights: the Onomichi Temple Walk and Onomichi Literature Path. Check out the second half of our guide for some off-beat fun, namely the city's horde of cuddly cats and adorable Onomichi Cat Alley.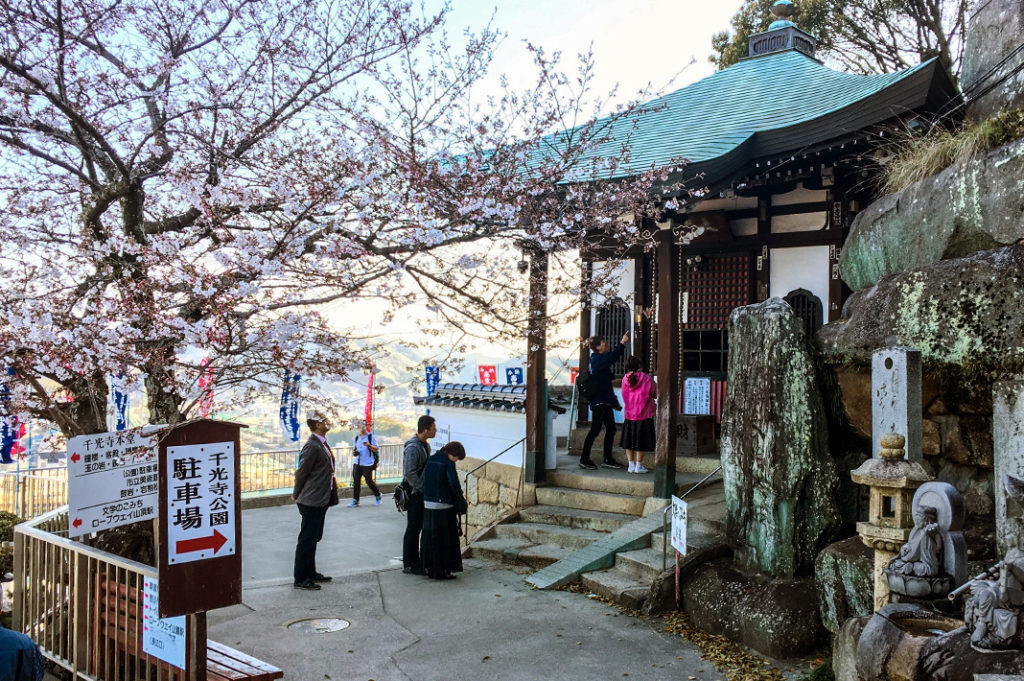 Onomichi Temple Walk
At the city's peak, over 81 shrines and temples lined the Onomichi Temple Walk. That's insane. Just imagine all of those monks and priests tripping over each other. These days, although the number has been reduced to 25, the Temple Walk retains its ethereal charm. Its winding path, sudden moments of discovery, and gentle sea breezes craft it into an unmissable experience.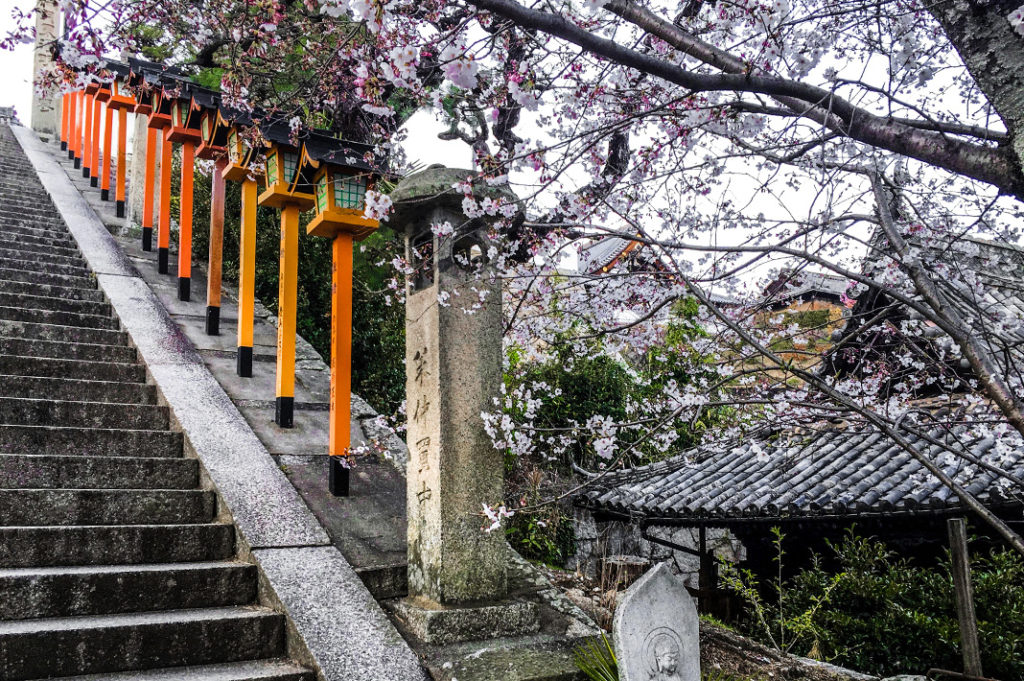 The full trail stretches for 2.5 kilometers, weaving up and down mountain stairs. An unusually fit few attempt the full walk and enjoy it thoroughly. However, most visitors get their fill by visiting just a few key sights.
Where to Go: The Onomichi Temple Walk
While each temple and shrine has its own charm, there are three that should absolutely not be missed. The first of these, Senko-ji, dates back to 806 and can be reached by ropeway. While its pagoda is impressive, its most distinctive feature is the many Niko Niko Jizo figurines (small Buddhist deities) scattered throughout its site.
The next temple, Tennei-ji, is a short walk away. It's Rakan Hall houses 500 statues, only one of which is facing the opposite direction. See if you can spot him. The final temple, Jodo-ji, is the oldest of Onomichi's temples. Jodo-ji is a Japanese National Treasure.
Literature Path
In addition to its current crop of artists, Onomichi has housed many famous Japanese writers and poets throughout history. The Onomichi literature path pays tribute to them with its series of 24 boulders carved with inscriptions of their work. Unfortunately, the inscriptions are all in Japanese.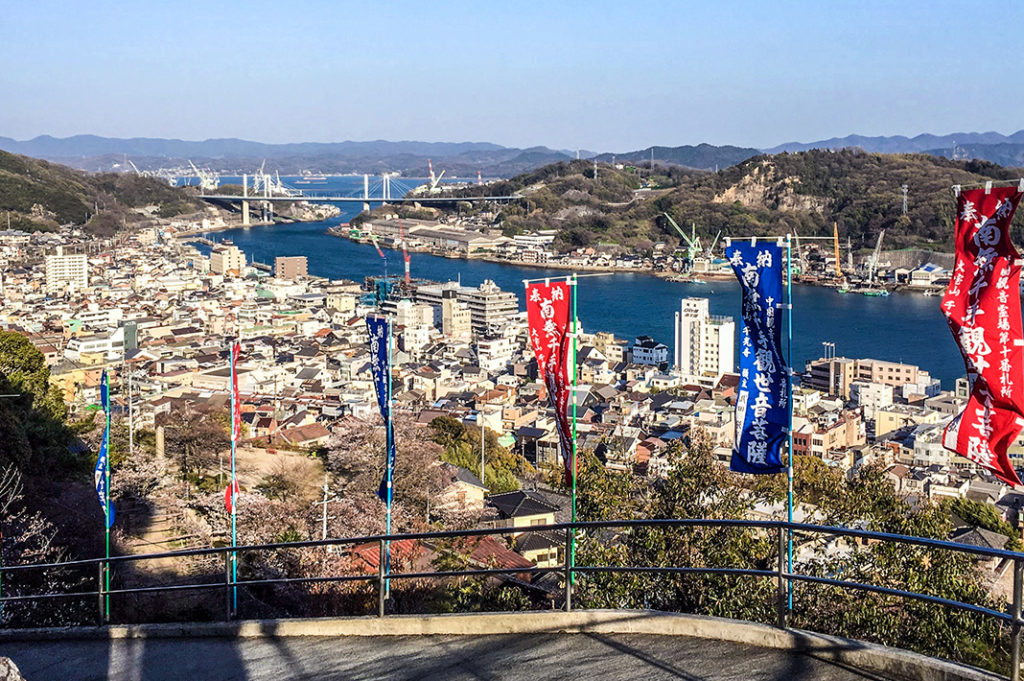 However, the path is brimming with gorgeous sea views, cherry trees, and temple paths. Since it starts close to Senko-ji temple. It's a great way to descend back into the heart of Onomichi city.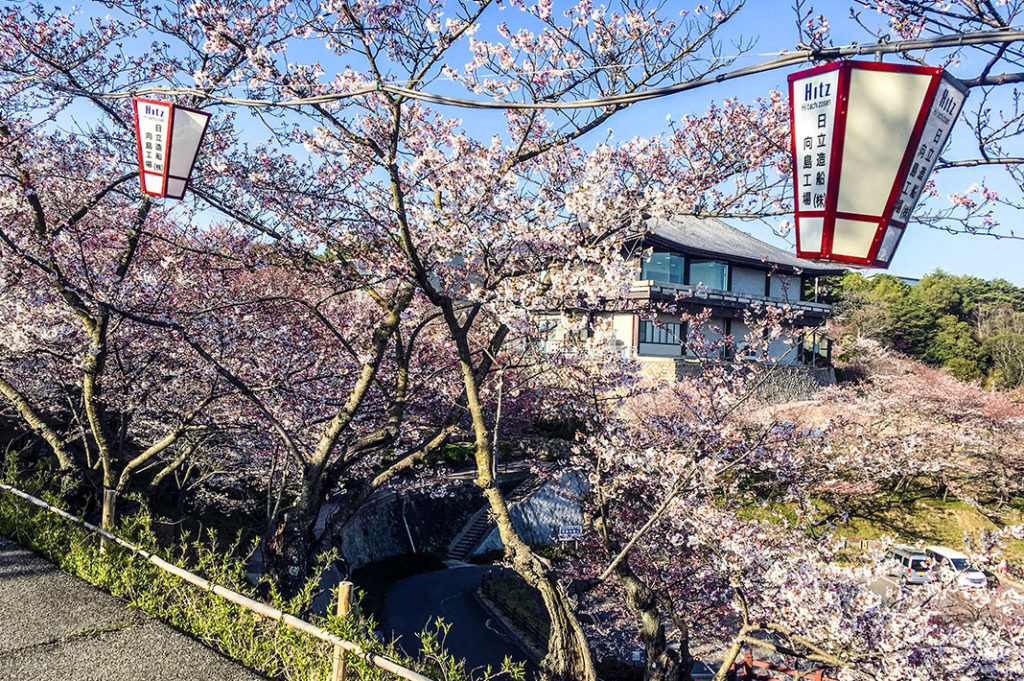 Once you've reached Onomichi's core, consider tucking into a bowl of the city's special ramen variation. It features flat noodles and an exceptionally rich broth with lots of pork fat. It's the perfect remedy to a day spent climbing stairs.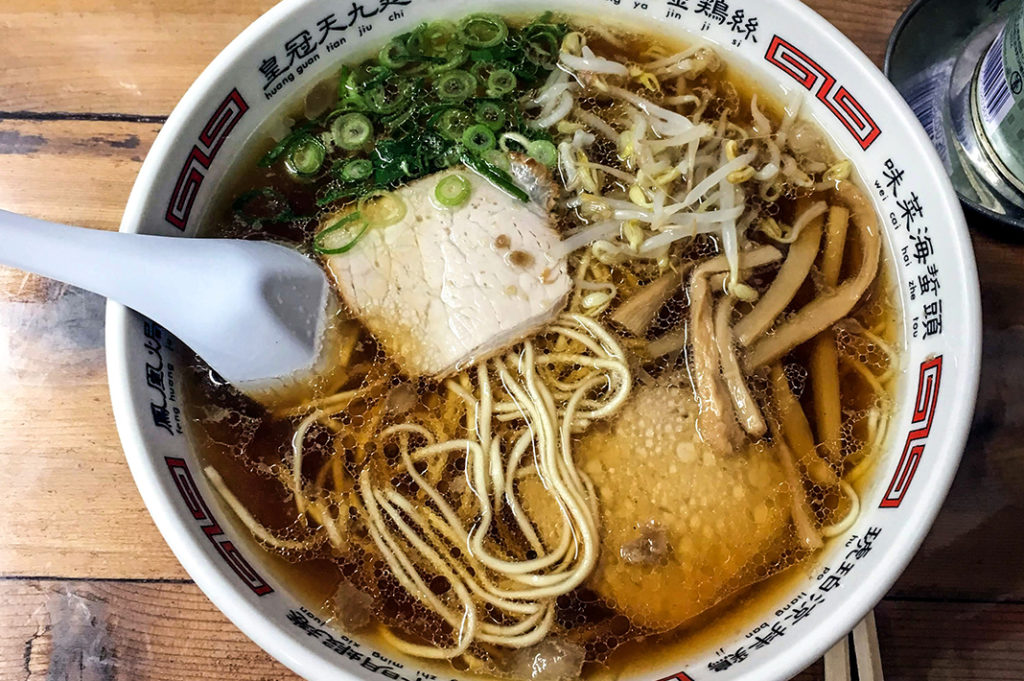 Cycling
Finally, visitors to Onomichi should also know that it's a popular destination for cyclists. The arduous (but beautiful) Shimanami Kaido route starts here. This route brings cyclists from the mainland to Shikoku, spanning seven sea bridges and six islands along the way. From Onomichi, the route totals 70 kilometers. Despite its length, its unspeakable beauty makes it a popular circuit among bicyclists. Bicycles can be rented at many points throughout the city, including the Onomichi tourist office.
Whether you're passing through or diving in, Onomichi is an unforgettable experience. Its combination of trendy art districts, sacred walks, and gentle sea breezes are sure to add a bit of magic to your travels.
Name: Onomichi
Address: Onomichi-shi, Hiroshima-ken 722-8501
URL: http://www.ononavi.com/

Post by: Japan Journeys