If Studio Ghibli were inspired by a real town, Onomichi would be it. The city clings to Mt. Senkoji with winding stairways, sea breezes, and surprise encounters aplenty. Its most popular sight is its sacred mountain trail, which winds trekkers through 25 ancient, tucked-away temples and shrines. In fact, we've covered many of Onomichi's other well-known sights in the first half of our Onomichi guide. If you've already read it, congrats! You're all cleared to buckle up and dive into the city's vibrant, off-beat attractions. Befriend a host of cuddly street cats, explore the unspeakably adorable Onomichi Cat Alley, and take off on a side trip to Okunoshima, Japan's famous bunny island. Cat lovers, prepare to lose your minds.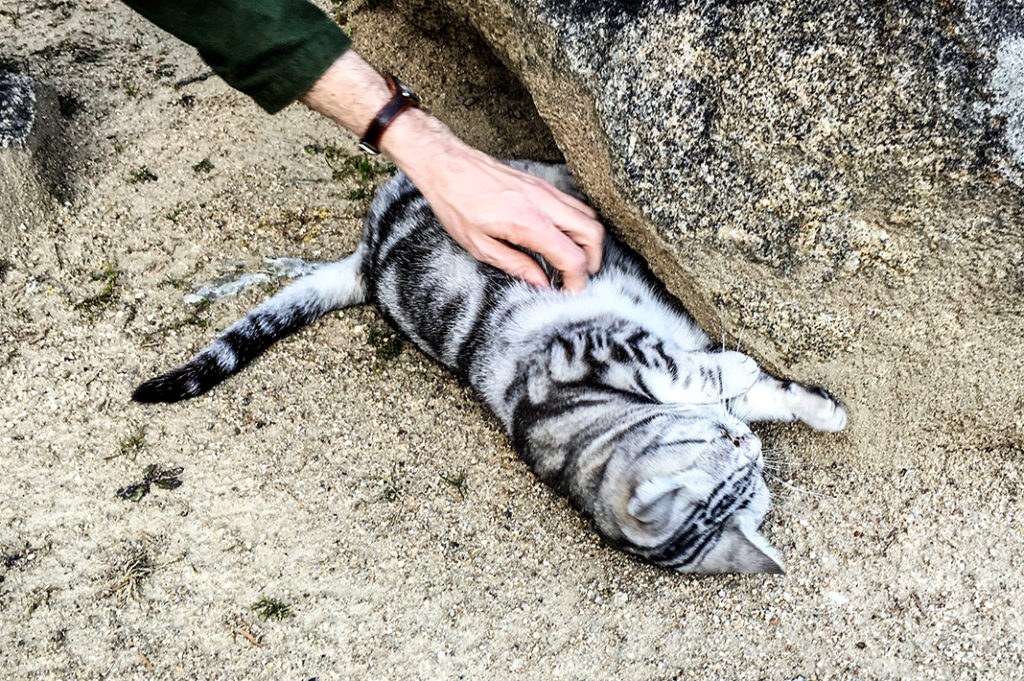 Onomichi's Cats
No one quite knows how Onomichi's horde of cats started. Lonely monks? Tasty port fish? An unprecedented grouping of crazy cat people? Your guess is as good as mine. All that matters is that the cats are about as friendly as they can be. As you traverse the city, you find them in all manner of places: watching from cozy street corners, sprawled out across temple steps, and traversing the city's rooftops. They're nearly everywhere. If you keep your voice and movements gentle, most of them will approach you. Also, because this is Japan we're talking about, there's even a special google street view project that will let you see the city from a cat's perspective.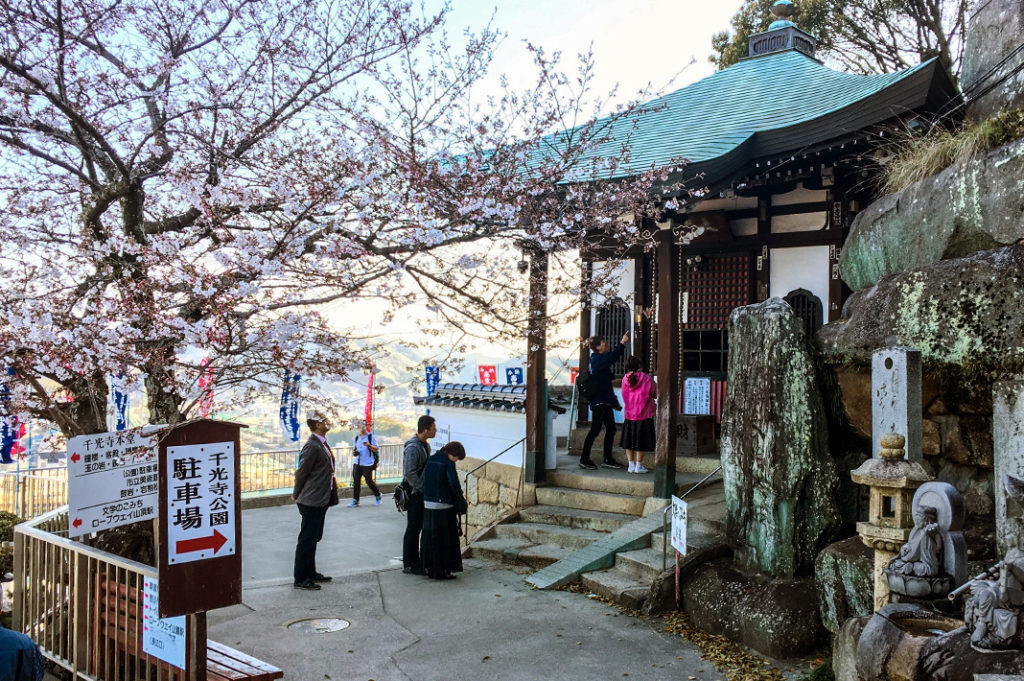 Onomichi Cat Alley
Work your way through the city to Onomichi Cat Alley. Once there, you'll quickly notice the adorable fujuishi neko, lucky hand-painted stone cats, hidden throughout the alley. (You'll probably also find a couple of real cats hidden there). Surprisingly, Cat Alley is a relatively modern initiative. Unsurprisingly, with its dramatic views and cheap rent, Onomichi attracts a significant number of artists. One of these artists, Shunji Sonoyama, is the mastermind of Cat Alley and its overall revitalization project. He personally painted the Alley's fujuishi neko and hid them throughout the area. That said, I strongly suspect that visitors and locals have added some of their own.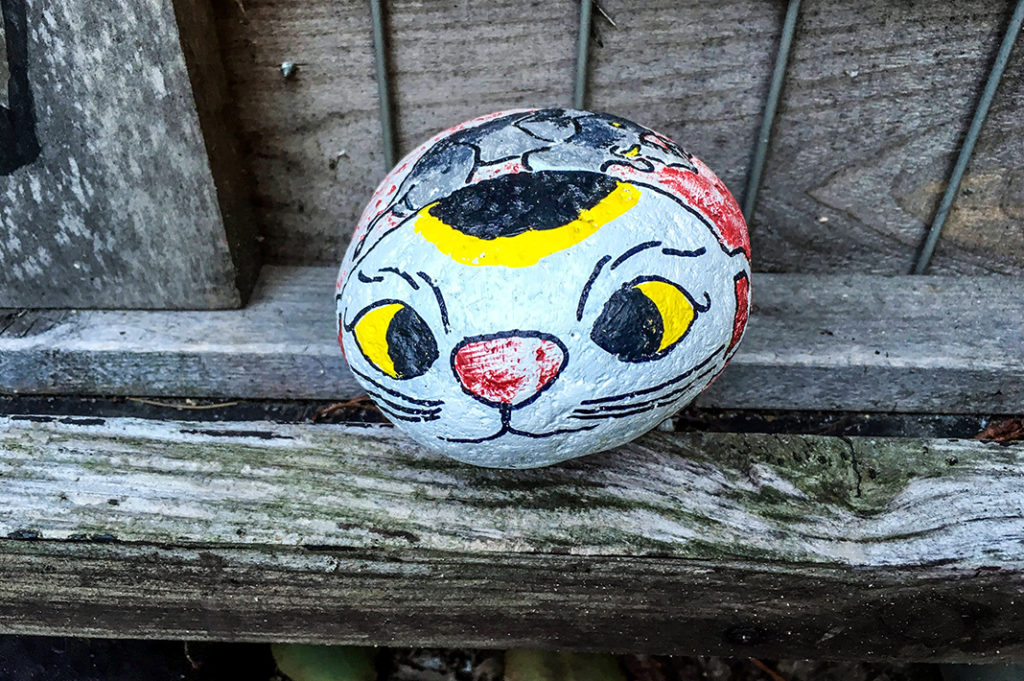 As part of the revitalization project, the alley's old buildings were reworked into a vibrant smorgasbord of hip lunch spots, art galleries, and you guessed it, cat cafes. Seriously. Cat lovers should really check this city out.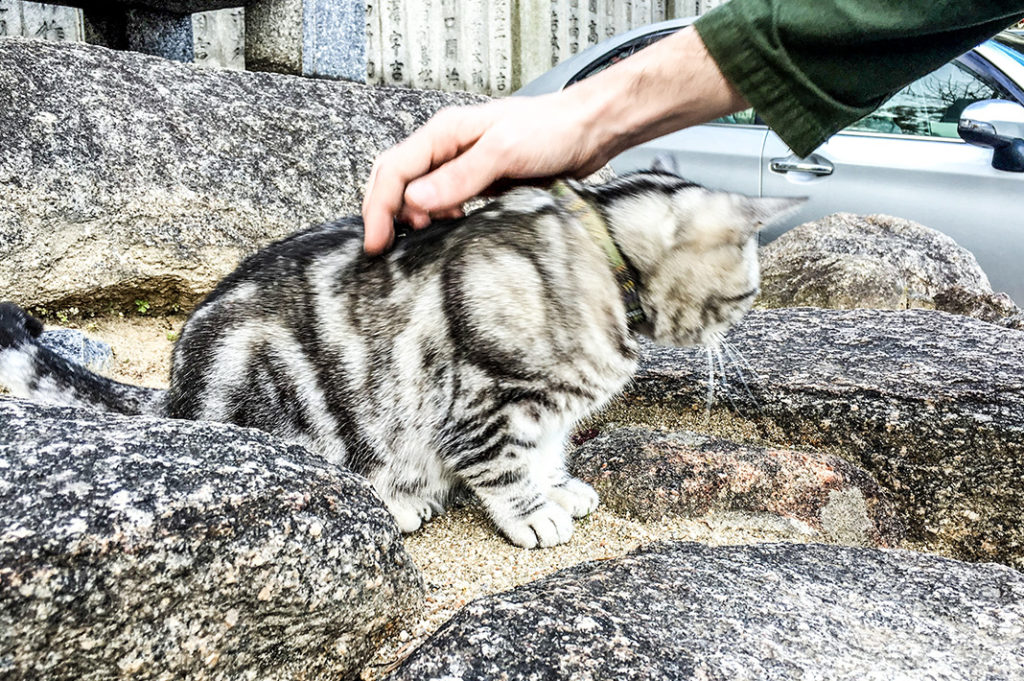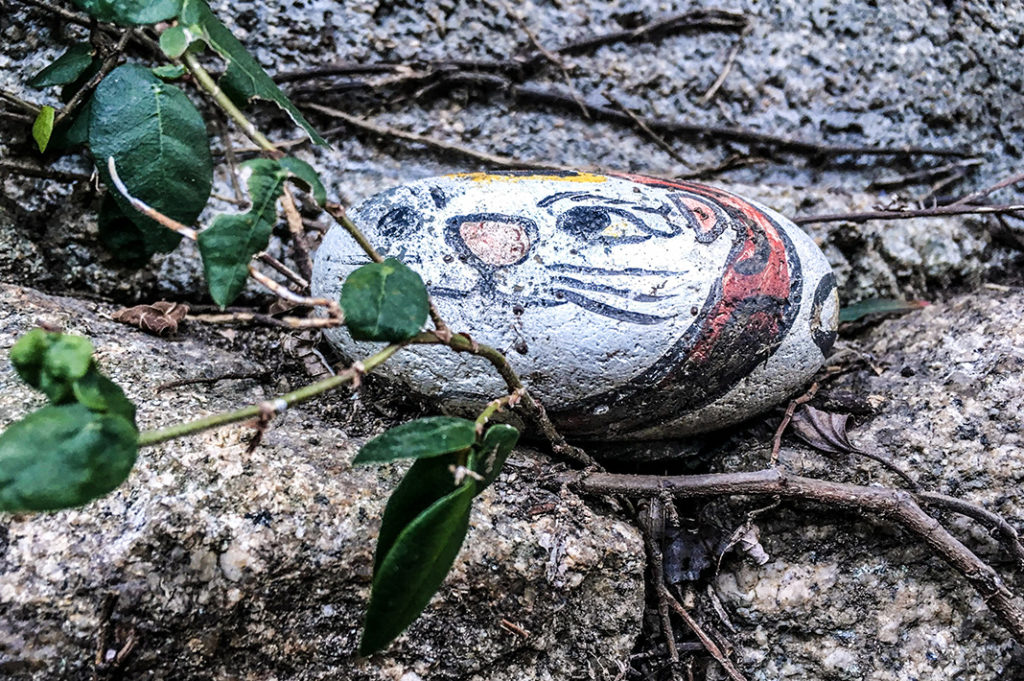 A Side Trip to Okunoshima
However, cats aren't the only four-legged fluff balls in the area. Okunoshima, Japan's famous bunny island is only an hour and a half away from the city. Furthermore, there are many companies in Onomichi that specialize in tours of the Okunoshima and travel packages to get you there. If you stay overnight in Onomichi, it's likely that your residence will have more than a few brochures on hand. However, it's best to book in advance. Okunoshima is home to hundreds and hundreds of free-roaming, friendly bunnies. It's well worth a visit if you're in the area.
While Onomichi's sacred temples and shines are magical enough on their own, Onomich Cat Alley and the felines that call it home truly turn the city into a magical, not-to-be-missed experience. If you're planning a trip to Japan, and love all things feline, definitely look into spending a night in the city.
Name: Onomichi Cat Alley
Address: 19-26 Higashitsuchidocho, Onomichi, Hiroshima 722-0033, Japan
URL: http://www.ononavi.com/

Post by: Japan Journeys