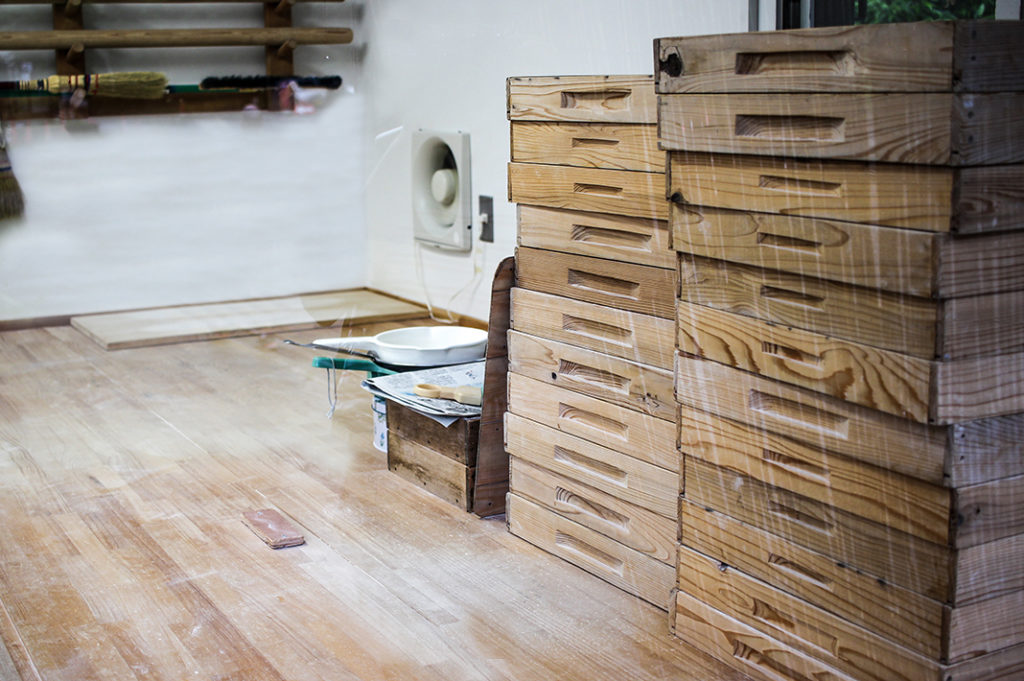 From a prehistoric paste to the modern noodle, there has been a long history of soba in Nagano Prefecture. The geography and climate have always been perfect for growing high-quality buckwheat, but it wasn't until the Edo Period (1603-1868) that soba found its noodle-form (soba-giri) and gained popularity throughout Japan. This enormous prefecture is home to a few key production regions as well as some unique takes on the classic dish. One of the most famous of which is Togakushi, with its famous Togakushi soba. There, we take a look at the many soba restaurants in town and stop for lunch at Soba Sho Okushanochaya.
What is Togakushi Soba?
Official Togakushi soba is made using locally grown Togakushi buckwheat flour. It should be 'hikigurumi', which incorporates the hulls of the buckwheat seeds in the mix, resulting in a darker colour and a stronger flavour than regular soba noodles. The 'bocchi-mori' style presentation is also important; the noodles are divided into five equal portions and arranged in horse-shoe shapes on a woven bamboo plate, as opposed to the usual single jumbled pile. It's also common to eat Togakushi soba with a side of local daikon radish, as well as tempura made with the local mountain vegetables (sansai).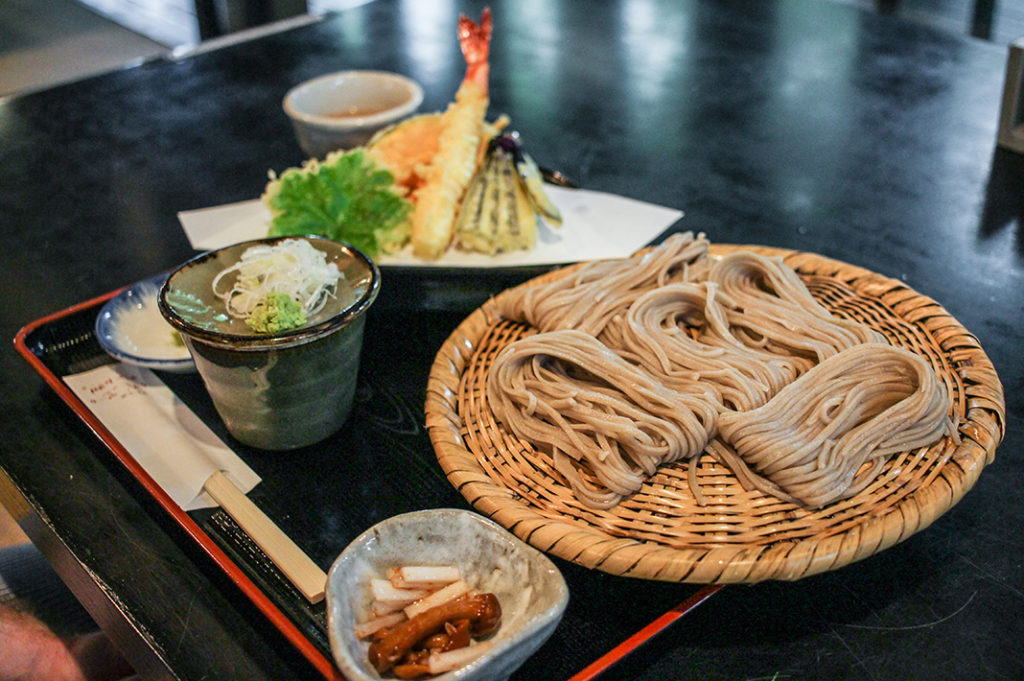 Where to try Togakushi Soba
To eat Togakushi soba, you'll need to go straight to the source which means visiting the small village of Togakushi. Nestled in the mountains near the border of Niigata, this idyllic spot can be reached in an hour from Nagano city. Far from a sleepy town, Togakushi is actually quite busy with tourists—food and otherwise. The area is well known for the Togakushi Kodo, a pilgrimage trail connecting the five shrines. It's a great way to get up close and personal with some of the region's stunning nature. On top of that, there is a rich ninja history and, of course, soba attractions such as the Togakushi Soba Museum and 'Soba Deai-kan' where you can participate in a noodle-making class.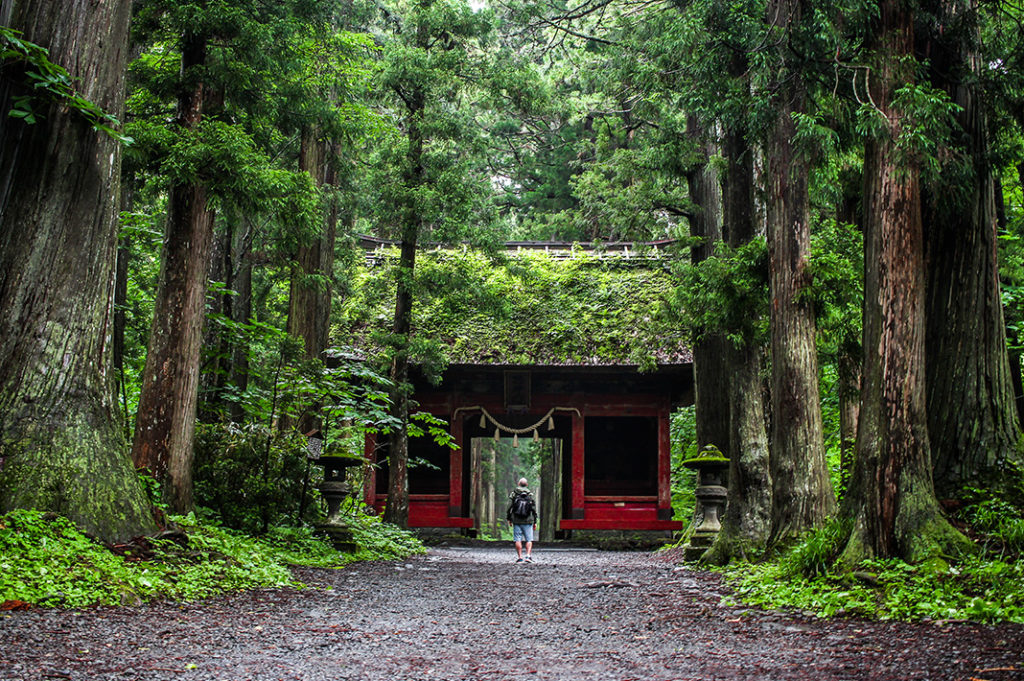 Soba Restaurants in Togakushi
There are around 30 places to get Togakushi soba in the area, so you'll have no trouble finding some. However, here are a few noteworthy establishments for inspiration. Just around the corner from the Tourist Information Office is the popular Uzuraya that has been in business for several hundred years. Beside it stands an even older (800 years!) cedar tree. This impressive heritage means that if you want a table for lunch, you'll have to get there before they put out the reservation book at 9:30 am, to get your name down. Note that it is closed Wednesdays (the day we visited!).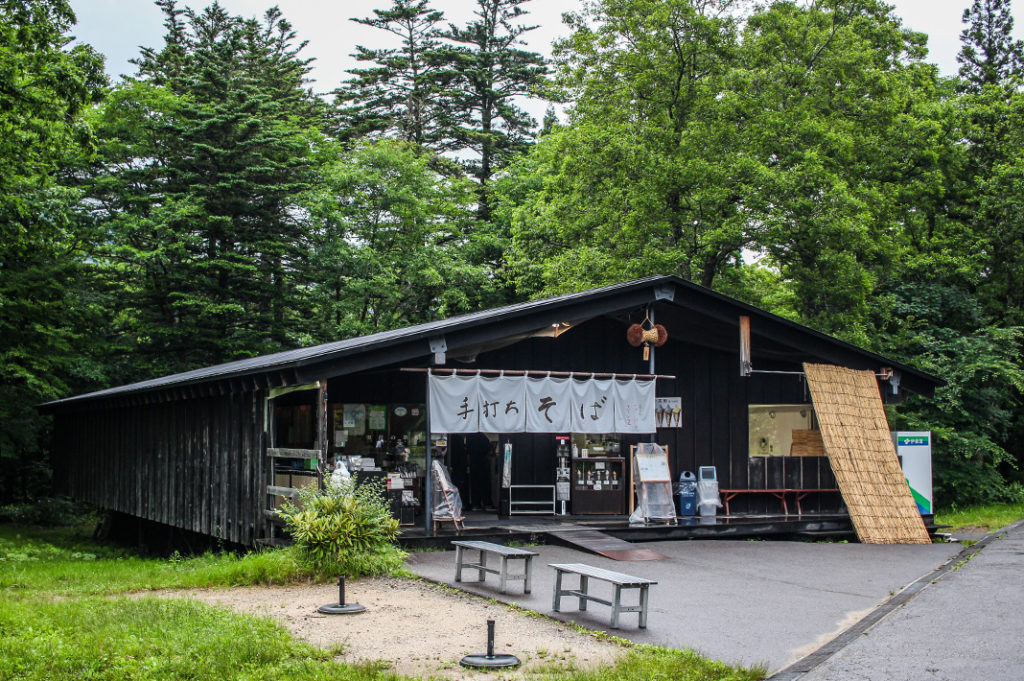 Soba Sho Okushanochaya
We decided to stop for lunch right before the final two shrines of the Togakushi Kodo. The conveniently located Okusha Teahouse, or Soba sho Okushanochaya, sits here beside a large car park and across from the Ninja Trick Museum and Folk Museums.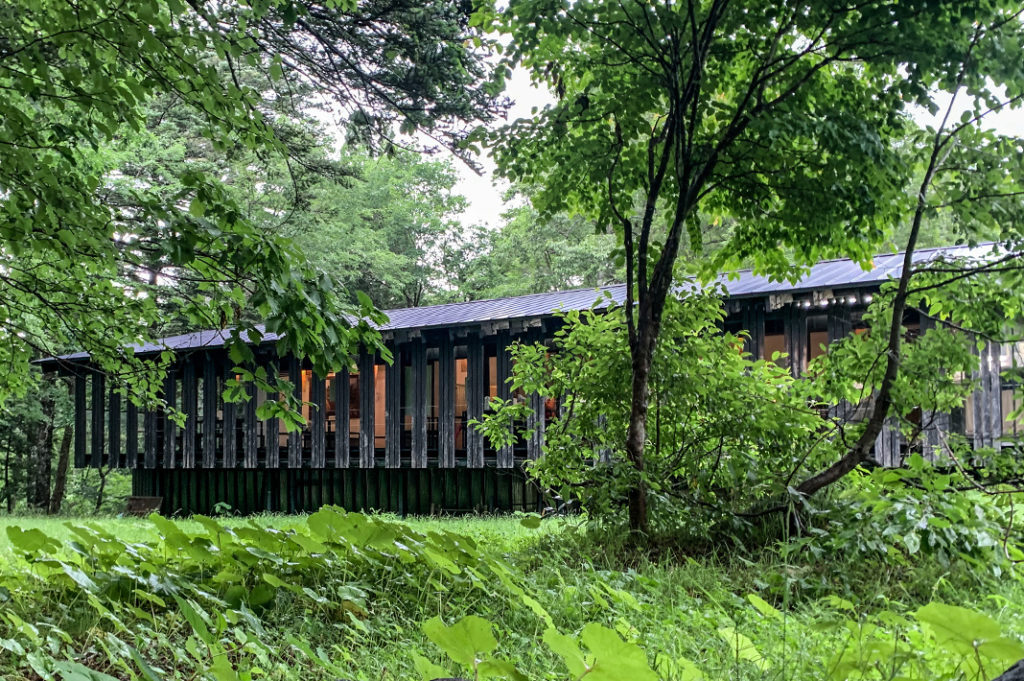 The building, clad in dark weathered panels, was designed by Japan's famous architect Kengo Kuma and is a pleasant blend of modern and traditional design in a lush green setting. There are a few seating areas: some tables just inside the entrance, more running along one side and a tatami area at the rear. We visited in a quiet period so took advantage of the tatami area bathed in natural light from the floor to ceiling windows.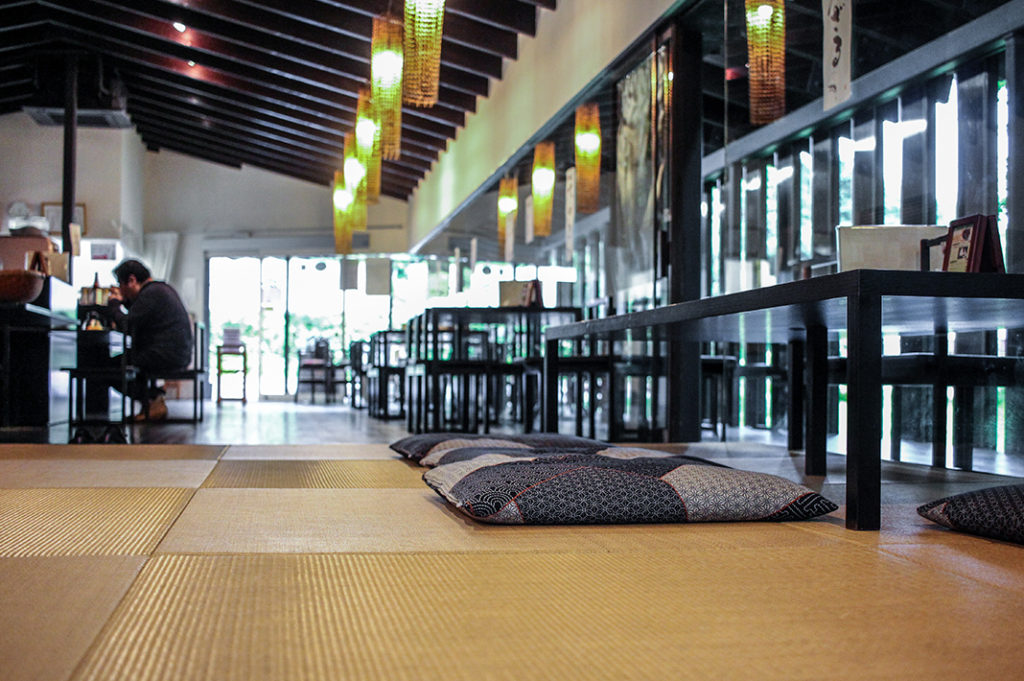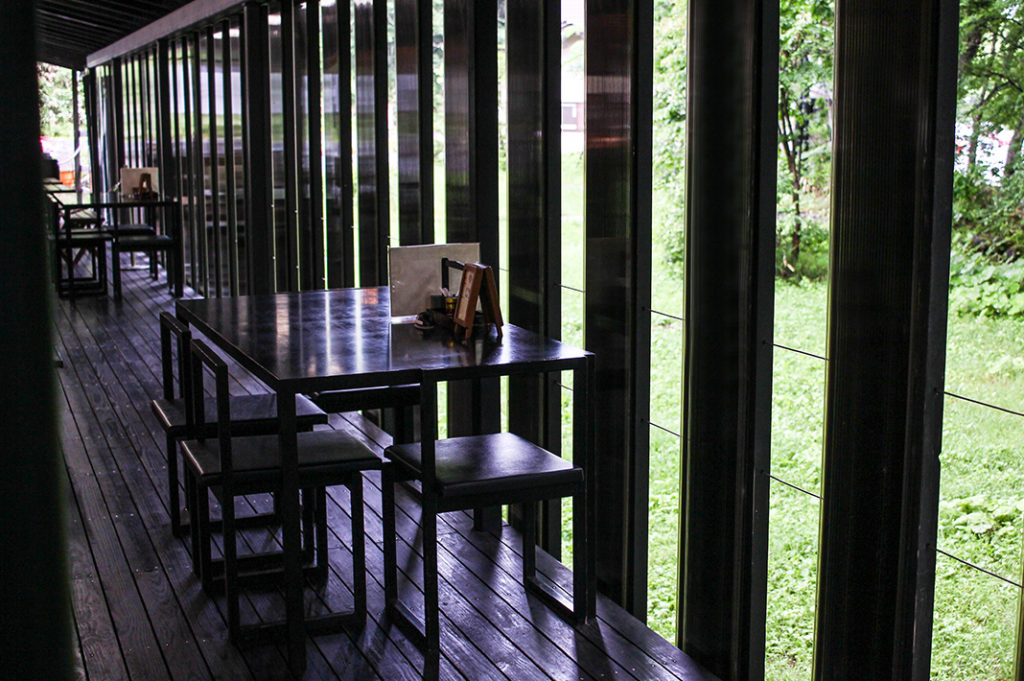 The Soba
Soba Sho Okushanochaya has an English menu which makes ordering a breeze. You can choose either hot or cold soba, though I'd recommend going for the cold soba, so you can sample the famed Togakushi Style. The menu goes on to explain that these five portions represent the gods of Togakushi Kodo's five shrines. If you want to order the most traditional version, go for their 'Koryu Soba' set which is soba, radish and condiments, with no broth or sauce. There is also an item called 'sobagaki', which is a very old mashed buckwheat dish, pre-dating soba noodles.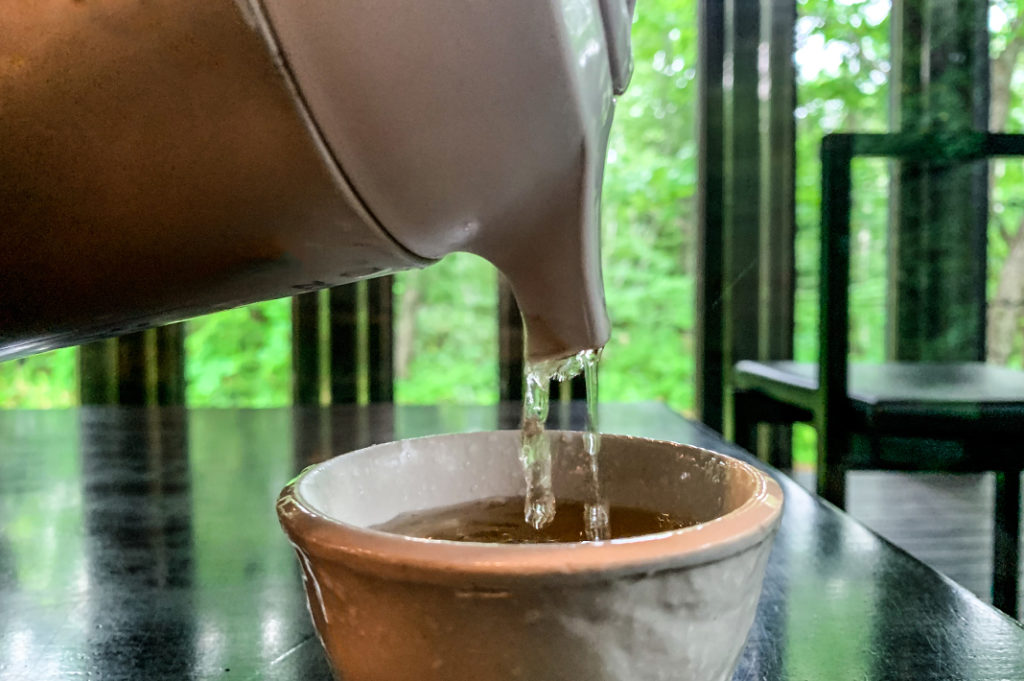 While you await your food, help yourself to the soba cha, or soba tea, on the table.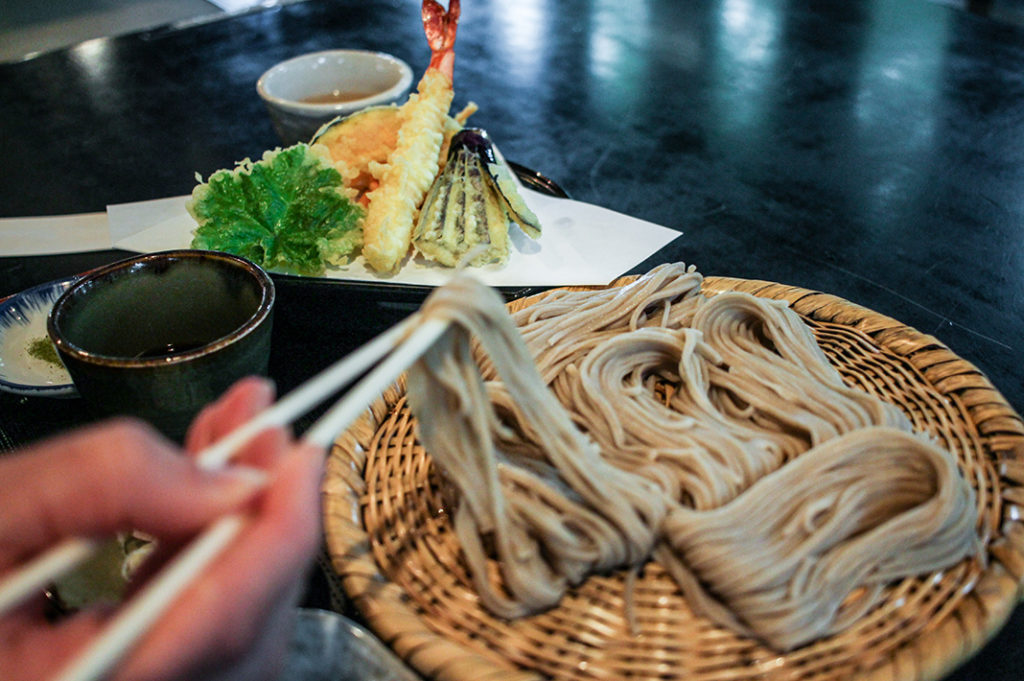 The bocchi-mori style of five small bundles actually makes eating soba a lot easier. Instead of pulling a few noodles from an often tangled pile, it's so quick and easy to grab a half or whole bundle to dunk in the dipping sauce.  
After the meal
Alongside your meal, you'll get a jug of soba-yu—the water that the noodles were cooked in. It's like when you reserve a little pasta water for your sauce, but in this case, you drink the broth on its own, typically at the end of the meal. If you have any dipping sauce left, you can mix the two for a little extra flavour.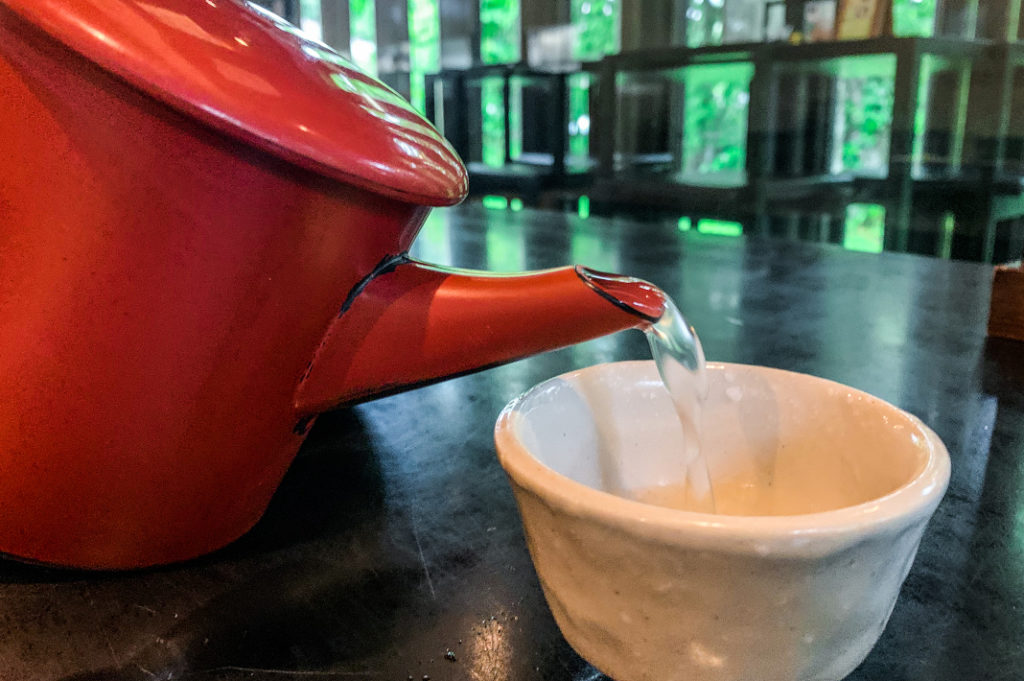 If you have any room left, consider trying a soba flavoured ice cream cone for dessert.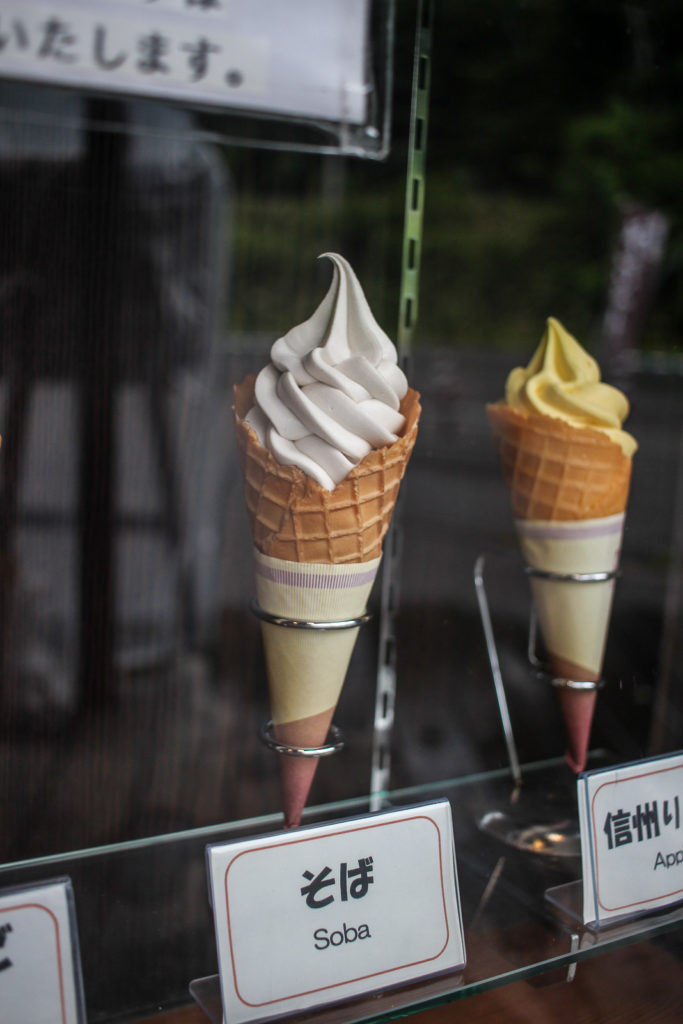 Restaurant: Soba sho Okusha no chaya – そば処 奥社の茶屋
Address: 3506 Togakushi, Nagano 381-4101 (link)
Open: 10:00 am – 5:00 pm
Getting to Togakushi
Togakushi is a 60-minute car or bus ride from Nagano City. For those driving, there is paid parking near the restaurant. 
Public Transport:
From Nagano Station's Zenkoji exit, take bus 70 from bus stop number 7 towards Togakushi. They depart approximately once per hour, you can find the summer and winter timetables here. The bus makes three stops in Togakushi, the third being "Togakushi-Okusha Iriguchi" which is near the restaurant. The trip takes 70 minutes and costs roughly ¥1450 each way.
There is a discount round trip ticket available, however, the route operates between Nagano Station and "Togakushi Chusha"—the second stop in Togakushi. This means you'll need to walk 2km to the restaurant, which shouldn't be a problem if you like to exercise and are planning to see the shrines in the area. The round trip ticket costs ¥2,300 for adults and is available from the ALPICO Kotsu Nagano Station Ticket Office.
See our other Nagano posts here.
Post by Japan Journeys.