From the moment you sail in, to the final wistful glance back, Miyajima is all about the visual wonders. I know the internal dialogue during my first visit went something like: 'Ooh, look at those mountains! A torii gate in the sea?! Oh my gosh—deer! Wait, deer poop ice cream…?'. And that's just the first ten minutes. As you round the corner heading for Itsukushima Shrine, your eye will undoubtedly fall upon the towering five-tiered pagoda. Part of the Toyokuni Shrine, it sits high up, overlooking Hiroshima Bay and the sacred shrine below. Right next door, the enormous roof of the Senjokaku Pavilion peeks out from behind the trees.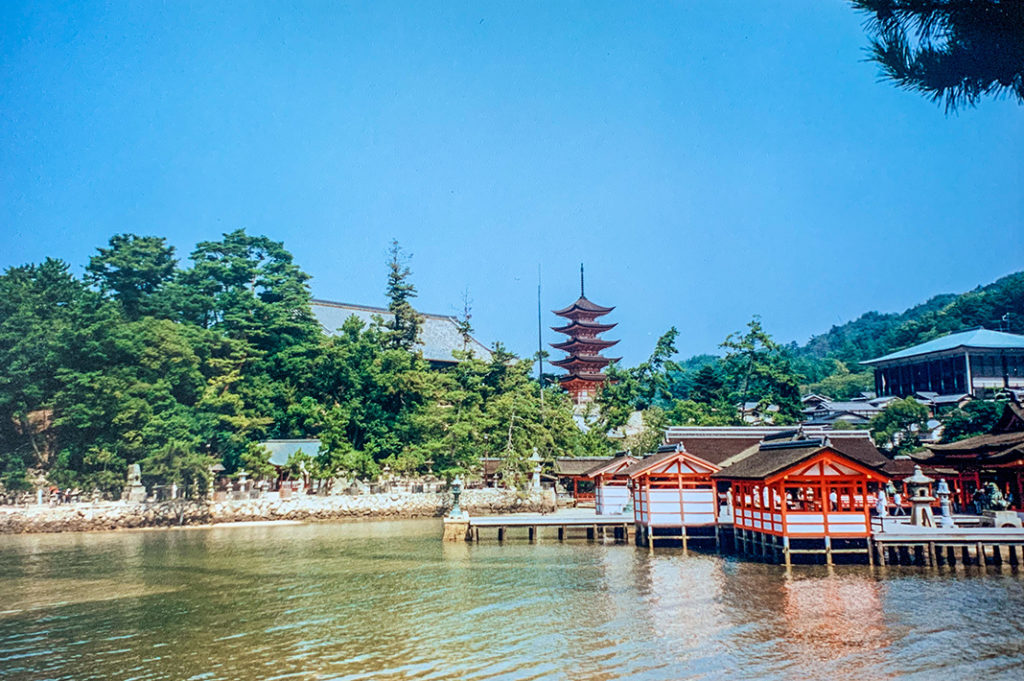 Toyokuni Shrine: History on the Hill
The Toyokuni Shrine is located right beside the Itsukushima Shrine but slightly uphill. You can access it by taking a left before you reach the large stone torii gate. However, if you've already crossed through and rounded the corner, simply head uphill to your left.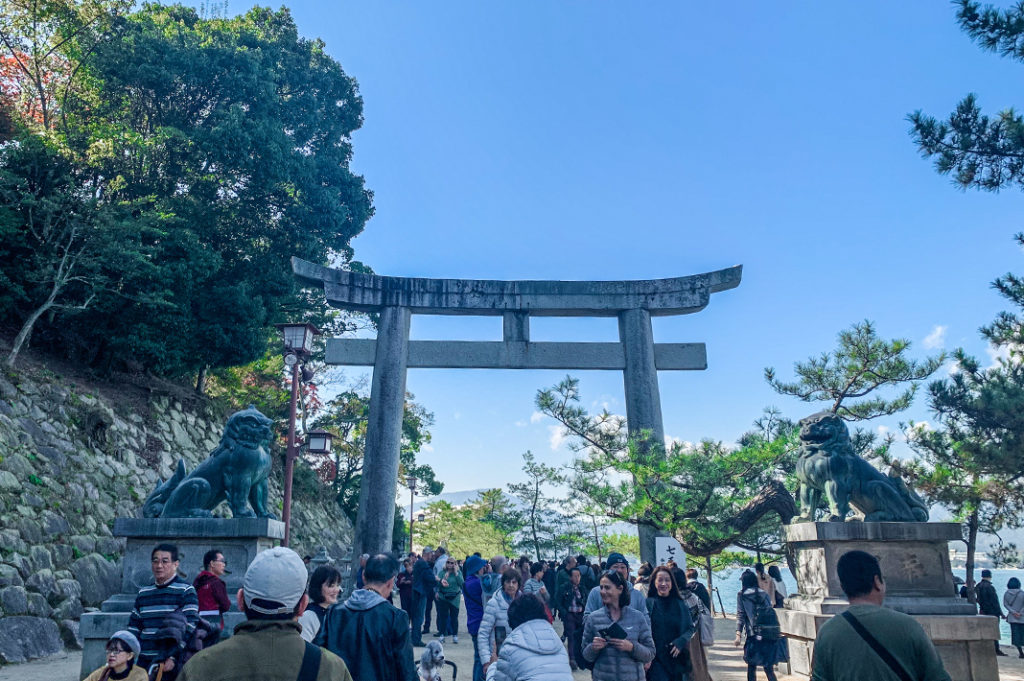 Toyokuni Shrine (aka Hokoku Shrine) is dedicated to warlord Toyotomi Hideyoshi who ruled during the 16th Century Azuchi Momoyama period. He is considered one of three great 'unifiers' of Japan for his efforts in unifying warring states. Here on Miyajima, though, he's the man who commissioned the Senjokaku Pavilion.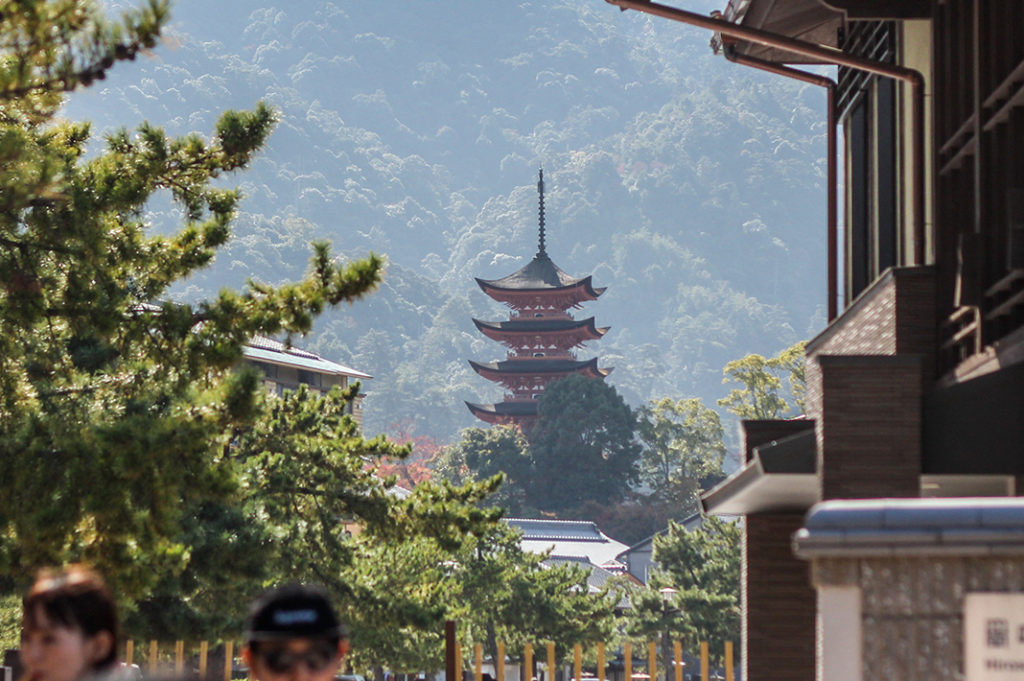 Senjokaku Pavilion at Hokoku Shrine
Within the Toyokuni Shrine complex, you'll find an enormous wooden building called Senjokaku. This name translates to 'hall of a thousand tatami mats'. As the name would suggest, it is quite large—in fact, it is the largest structure on Miyajima.
The intention for Senjokaku was to be a Buddhist library. It would also be a place to gather each month for sutra chanting.
Remarkably, records actually exist which show that its construction commenced in 1587. However, not all local records are so readily available. Many buildings on the island exist with little paper trail to accompany them. Thankfully, studying Senjokaku's timber can help to determine the comparative age of other buildings on Miyajima.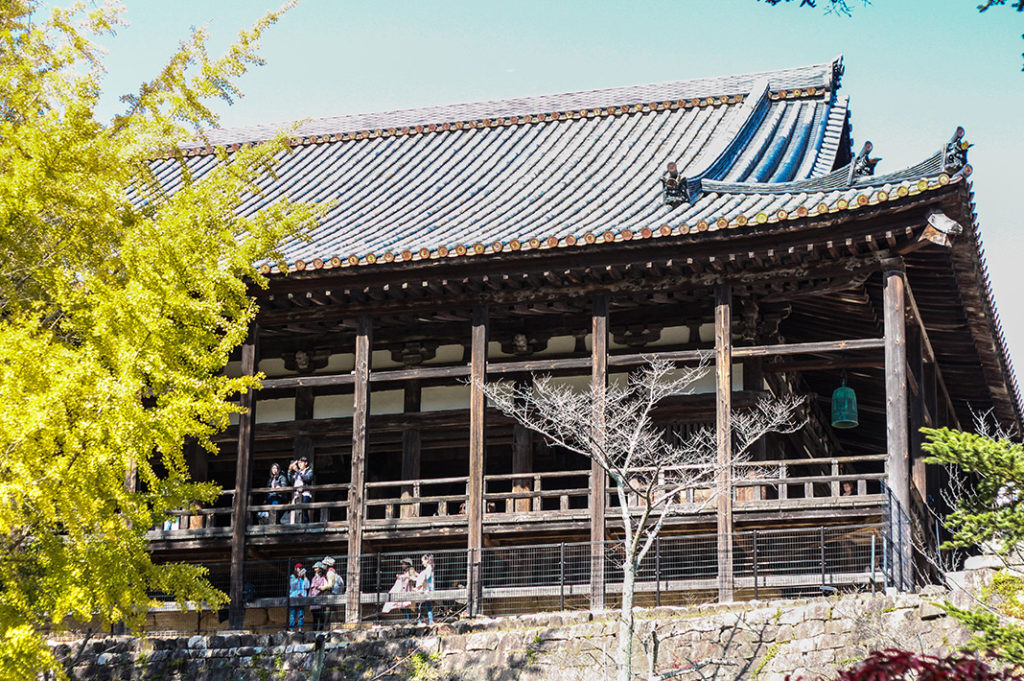 Made from unpainted timber and following Momoyama-period architectural styles, the design is quite odd; many say it feels unfinished. This is perhaps true. After eleven years of construction, Toyotomi Hideyoshi passed away and Japan fell under the rule of the Tokugawa clan. Under the new rule, this pavilion was no longer a priority and construction ceased. Looking at the design now, it is lacking many common features of Buddhist architecture which would suggest it is incomplete.
Senjokaku is both an 'Important Cultural Property' and a 'Specially Preserved Building'. Despite this, you can enter the hall for a fee of 100 yen (~$1). Once you remove your shoes, you can traipse over the ancient wooden floorboards and gaze out over the water.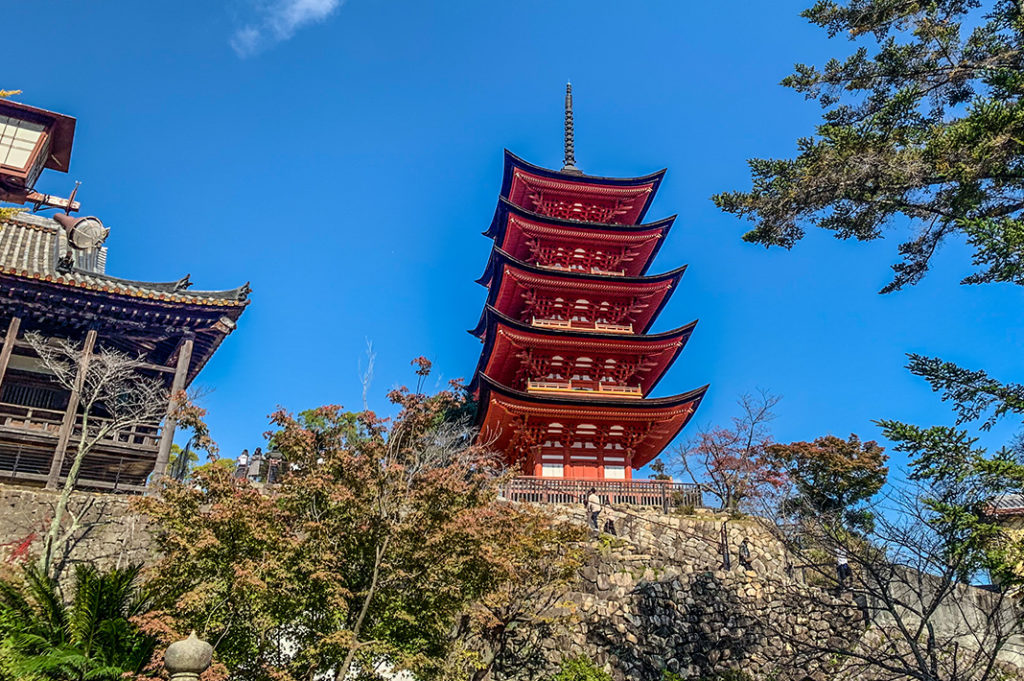 Five-Story Pagoda
Next to Senjokaku sits the five-storied pagoda. Towering above its surroundings, it makes a striking contrast against the green hills. Thanks to its height, it is also visible from many nearby spots. Here, a local man paints it from within Momijidani Park.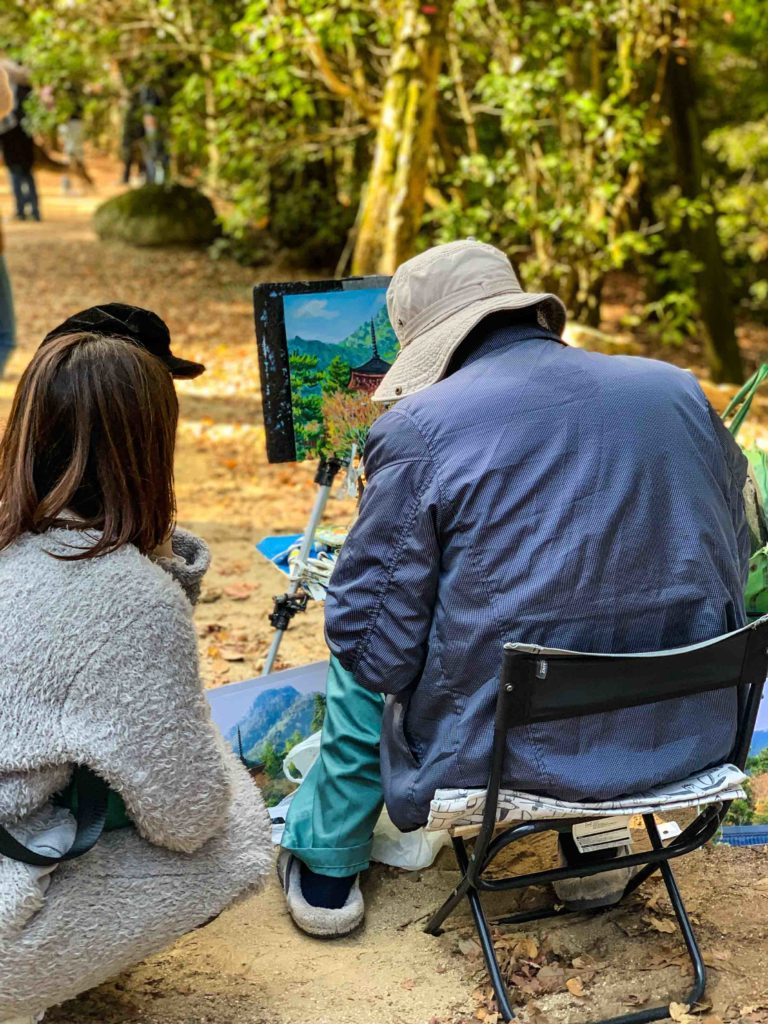 The 27.6 meter tall pagoda was originally constructed in 1407, though it was reconstructed in 1533. Interestingly, both these dates precede the Senjokaku Pavilion. This provenance garnered it the designation of a 'Specially Preserved Building' back in 1900.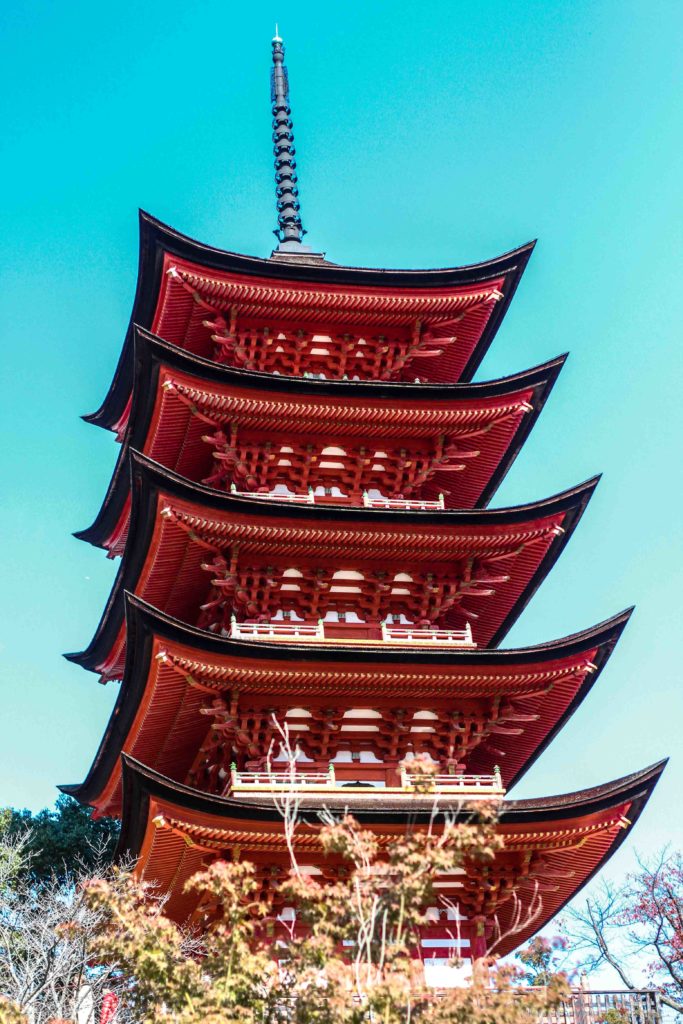 The design is a blend of Japanese and Chinese architectural styles, and the interior features many popular Buddhist images. Remarkably, it is also one of the few such structures able to withstand earthquakes and typhoons. Impressive, given its age.
The next time you find yourself on Miyajima, make sure to traipse uphill to Toyokuni Shrine. Enjoy exploring these interesting artefacts of a time foregone, while taking in the aquatic views from your hilly vantage point.  
Name: Toyokuni Shrine; Hokoku Shrine; Senjokaku Pavilion
Address: google map link
Open: 8:30 until 16:30
URL: http://www.itsukushimajinja.jp/setumatusya.html#setumatusya05 
Post by Japan Journeys.