Apple Rock at Kakidomarimachi's Shirahama Beach is a fantastic photography spot.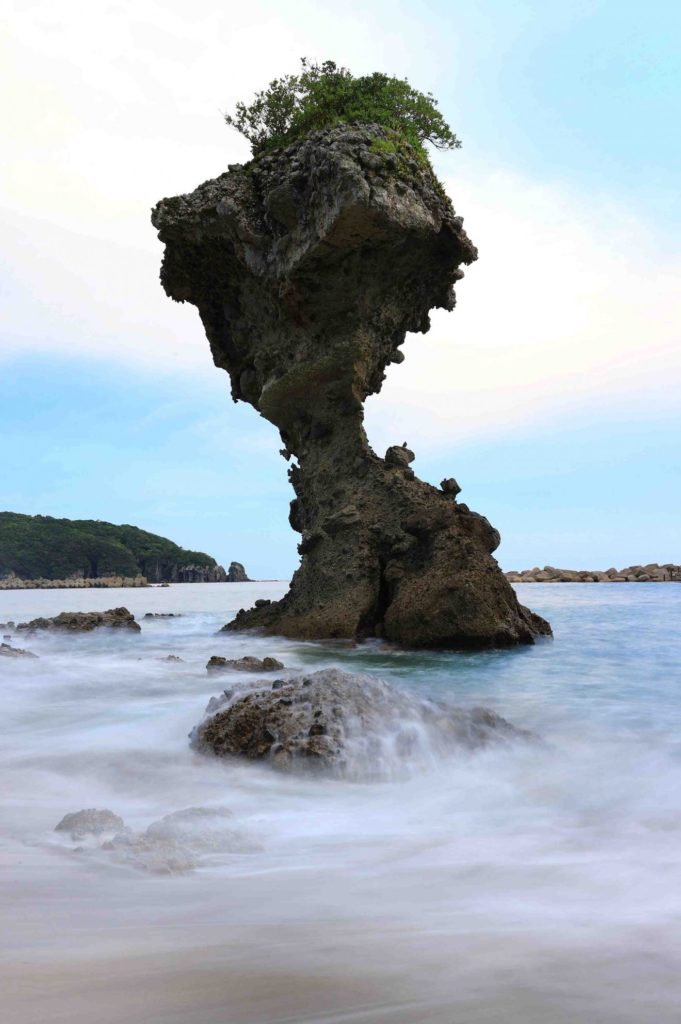 It might sound strange, but picture this.
A boulder the shape of an apple with a big bite taken out of it stands in stark contrast against the sunset sky off the coastline. Depending on the angle from which you're looking, the equilibrium point looks so precarious, as if the 'apple' might just fall down.
There is such a boulder ー just 30 minutes by car from the city of Nagasaki. At Kakidomari Shirahama, a beach located in Kakidomari-machi, Nagasaki Prefecture, one can witness this strange natural formation lying in the sea. The boulder is 15 meters high. Waves have eroded the middle section and caused the shape to evolve into what we see today.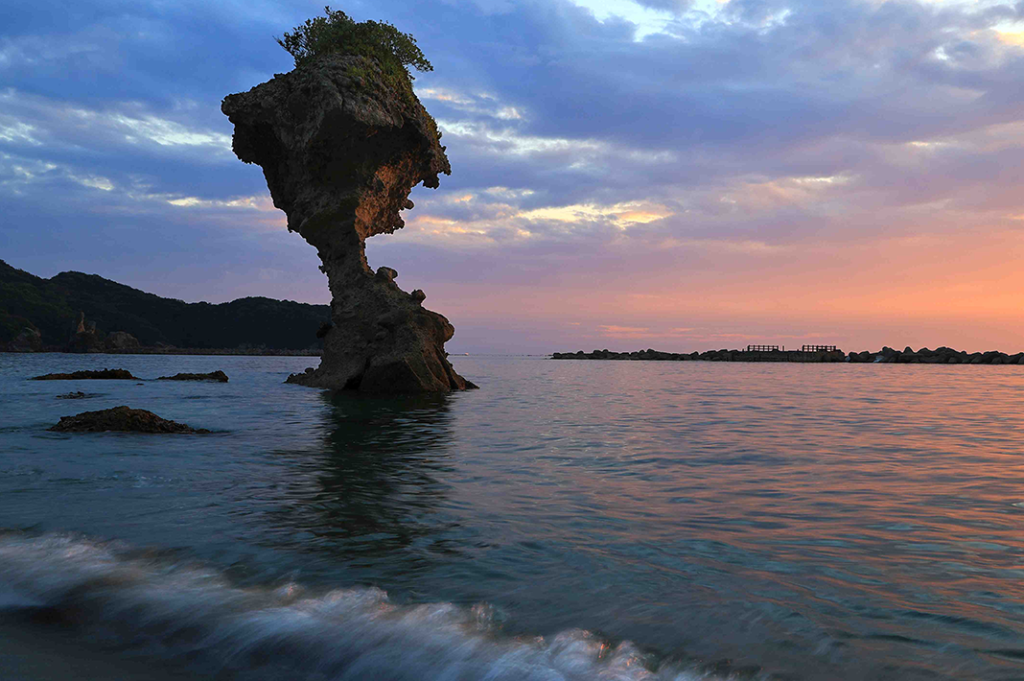 The spot used to be a popular beach location, but it was officially closed in 2015 due to a decrease in popularity. Recently, however, the location has gathered renewed favour among the younger generation and local families who come to enjoy the beach and take pictures of the glorious sunsets.
(You can read the full article via this link. This article was first published on July 17, 2020, on JAPAN Forward, who aim to reveal the true face of Japan to the English speaking world in areas ranging from politics to sports and pop culture.)
More on Apple Rock:
Name: Apple Rock (りんご岩), or Umbrella Rock
Location: Shirahama Beach (白浜海水浴場), Kakidomarimachi, Nagasaki, 851-1134
Map link: here
Access: 20-minute drive from Nagasaki Station/Peace Park
Click here to return to all of our articles.