Japan's Art Island has a few pockets of attractions, so chances are you're wondering about the best way to get around Naoshima. How far is one thing from another? Is there car parking? Can you just walk it? As it turns out, there are quite a few methods of transport on Naoshima — you just have to decide which one works best for you!   
Walking Around Naoshima
Good news for avid walkers—the main route around Naoshima is roughly an 8.5km loop, so it's definitely manageable on foot. With no stops, you could do one lap in under 2 hours. The roads are also well signed, so you always know what's coming up.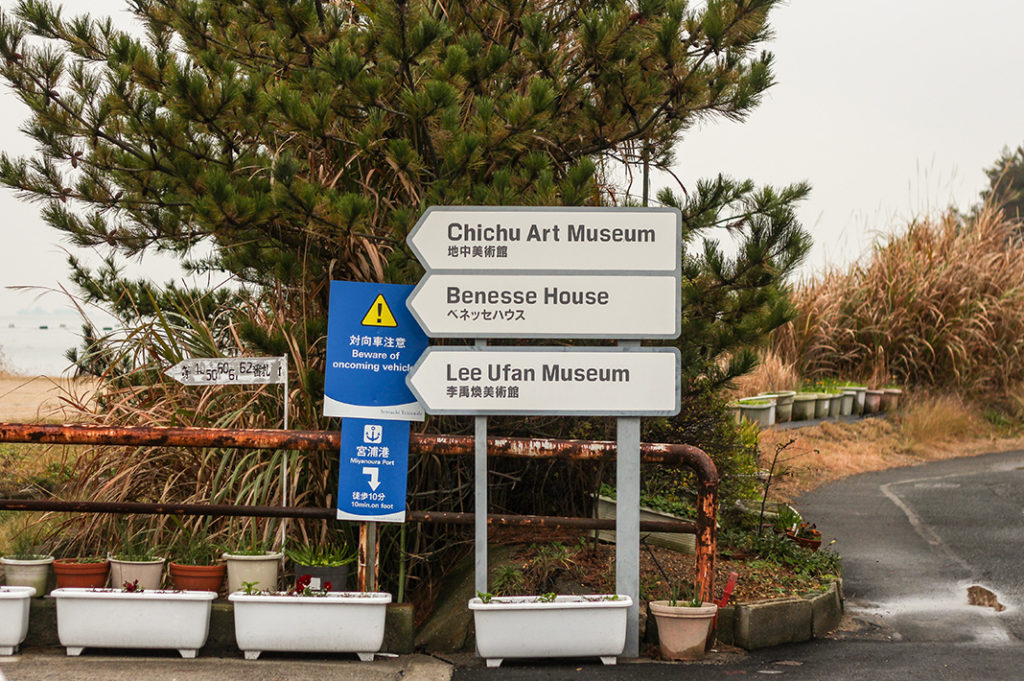 We should note that the route does involve walking on the road or sidewalk around some hilly corners, so please be careful! The good news? These great views from the high vantage points.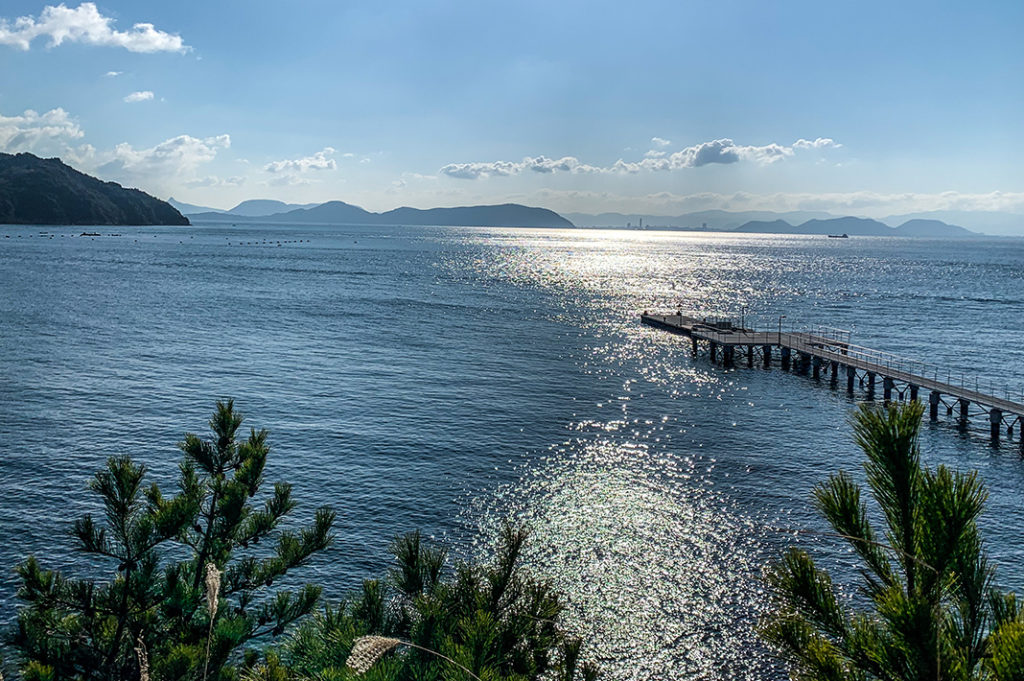 As an indication, walking times are below:
Miyanoura Port → Honmura: approx. 30min (2.5km)
Honmura → Benesse House Museum: approx. 30min (2.5km)
Benesse House Museum → Lee Ufan Museum: approx. 9min (500m)
Lee Ufan Museum → Chichu Art Museum: approx. 9min (500m)
Chichu Art Museum → Miyanoura Port: approx. 30min (2.5km)
Naoshima By Bike
There are five bike rental places near Miyanoura Port and two at Honmura Port. Depending on the branch, you can choose from single speed, multi-speed or electric bikes, which range from 300 yen to 1,500 yen per day. Miyanoura also has two places from where you can hire a scooter; these range in price from 1,650-4,500 per day. Depending on your speed, bike travel times are perhaps three times faster than walking times. All bikes and scooters are on a first come first serve basis, more details can be found here.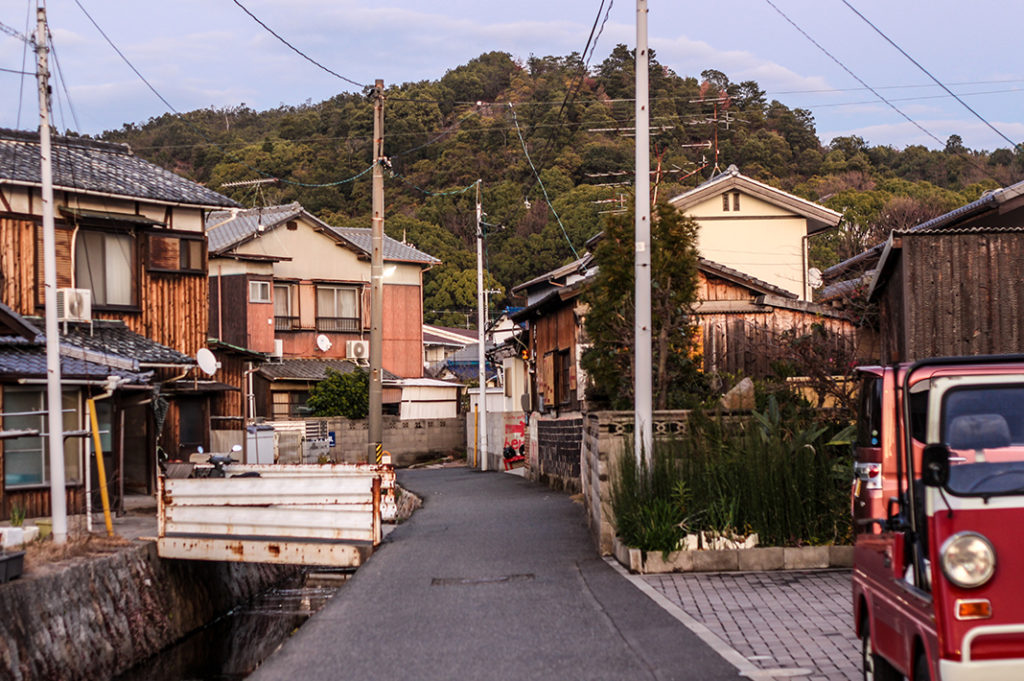 Bring Your Own Vehicle
If you're on a road trip or have your own bike, you can definitely bring your vehicle onto the island via ferry. Just make sure to check the timetable correctly as the "high-speed boats" don't allow cars or bikes. And usually, the last car ferry is earlier than the last person-only ferry. You'll be happy to know that there are a few gas stations on the island, so you can easily fill up if required. Parking information is below.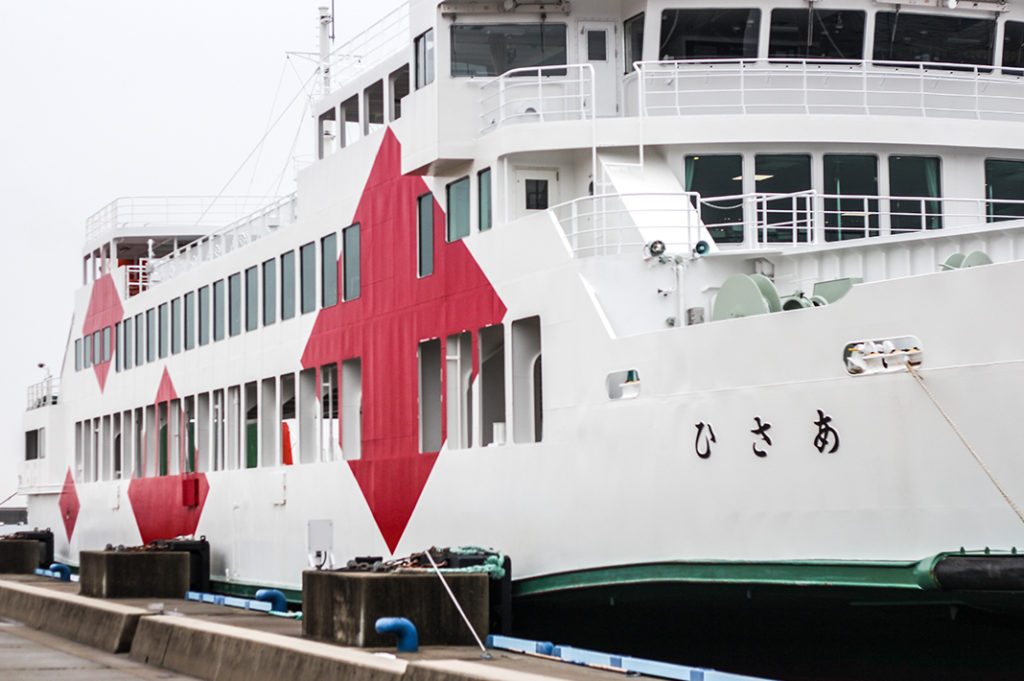 Naoshima By Rental Car
Miyanoura area has two car rental places (Ougiya Rent-a-cycle and Minshuku Fu-chan), and there is another in Honmura (Naoshima Rent-a-Car). Prices range from 6,600–8,000 for the day or 10,000 overnight. All cars must be reserved in advance by phone.
Parking
Most attractions don't allow you to park onsite, but you'll always find parking nearby. For example, there is a free parking lot in Honmura, which means you can park your bike or car there and explore the area on foot all day.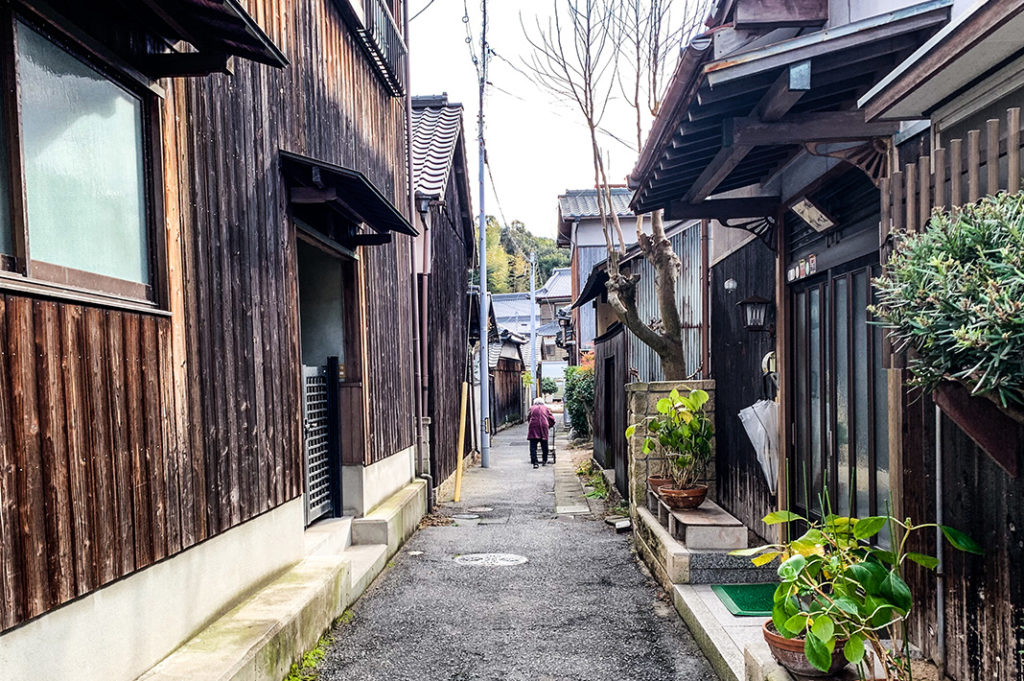 There is another free parking lot in Tsutsujiso, which is close to the Yellow Pumpkin and the Museum district. From here you can walk or shuttle to Benesse House (10 / 3 minutes), Lee Ufan Museum (20 / 5 minutes) and Chichu Art Museum (30 / 7 minutes).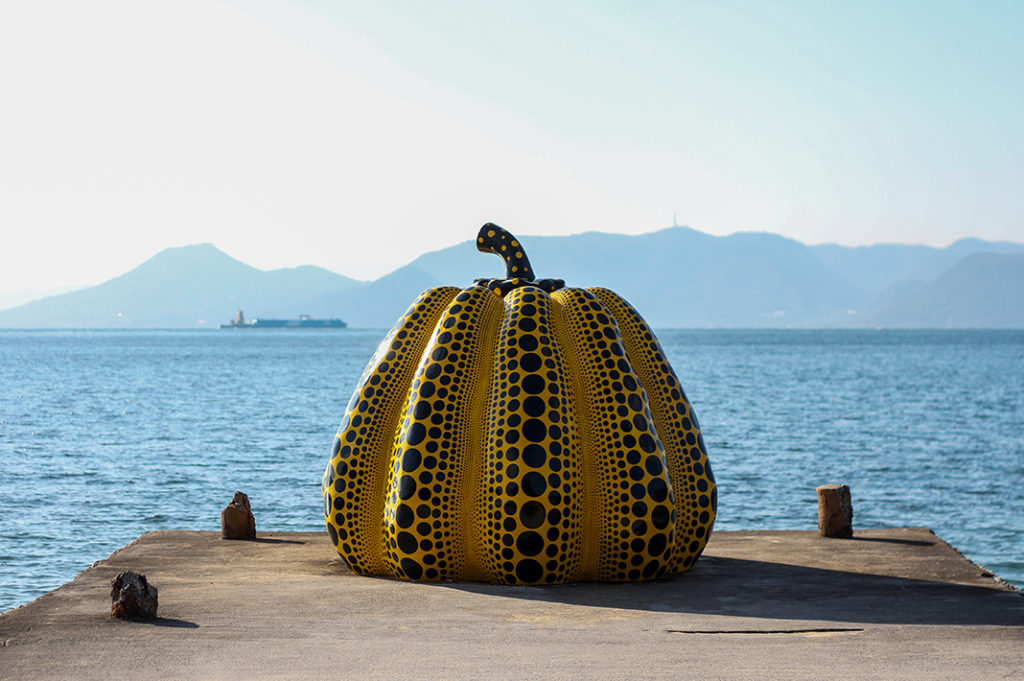 Chichu Art Museum Ticket Center has parking for cars, motorbikes and bicycles, so you could go back for your vehicle and drive it to Chichu if necessary. There is also parking at Lee Ufan Museum, however it is strictly for guests of Benesse House.
Finally, there is paid parking at Miyanoura Port which costs 200yen per day. If you are staying on the island, check with your accommodation about where you can park your car or bike.
Town Bus
The local bus is a convenient method of transport on Naoshima. The route goes between Miyanoura Port and Tsutsuji-so, via Honmura. Once it terminates at Tsutsuji-so, you can either walk to the museums or catch the free shuttle bus operating only between those attractions. The town bus costs 100 yen for adults and 50 yen for children, to be paid in coins upon exiting. Timetables can be found here.
Museum Free Shuttle Bus
There is a free shuttle bus running every thirty minutes in the museum district, between Tsutsuji-so, Benesse House, Lee Ufan Museum and Chichu Art Museum. You can find the timetable here—but please note that the bus does not operate on days when the museums are closed. If the timing works out, great! But it's only around 10 minutes' walk between each museum, so sometimes it's better to just walk.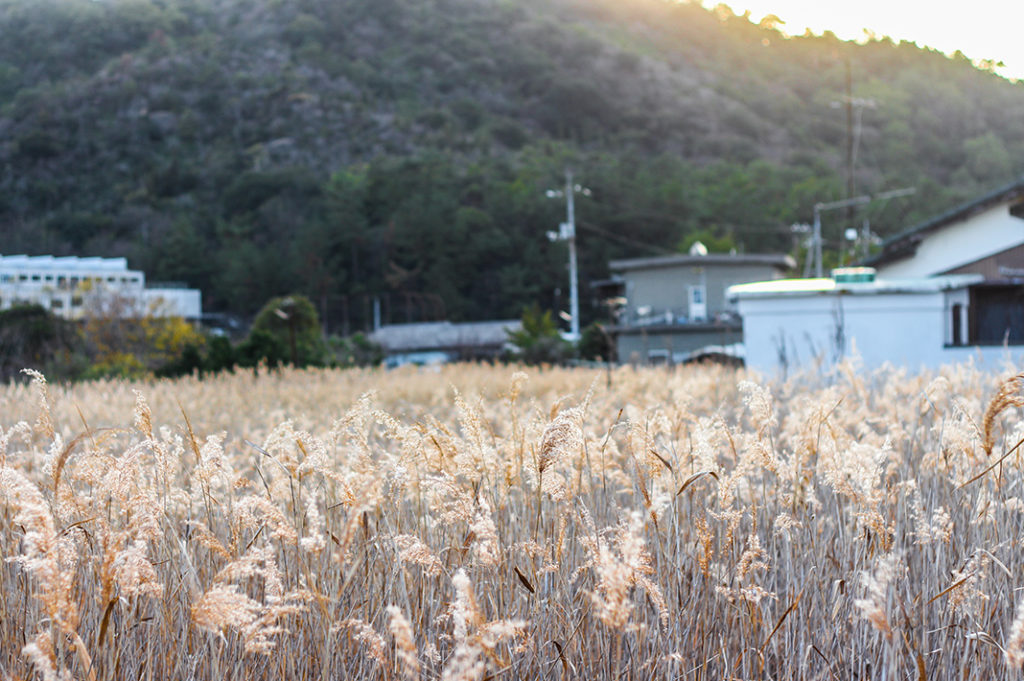 Taxi
There are only a few taxis on the island so if you happen upon one, good for you! Otherwise, you will have to call to reserve a pick up (in Japanese). Due to potential demand in high season, this might be a last resort. Nevertheless, you can find the number here.
During our time, we experienced a few different methods of transport on Naoshima. We walked, got a taxi and caught both the town bus and free shuttle bus. It was nice to stretch our legs during the day, but we loved jumping on that warm shuttle bus after dinner. No matter which method you choose, we're sure you'll have stunning views along the way. 
Post by Japan Journeys.