Like most Tokyo neighborhoods, the area surrounding Tokyo Station has a thriving nightlife scene. However, you don't even need to leave the bustling hub to get a good drink. Whether you prefer beer, cocktails, or whiskey, read on for some top-shelf Tokyo Station bars.
Hitachino Nest: Craft Beer Right Inside the Station
For local craft beer inside Tokyo Station, head to Hitachino Nest Brewing. Although nowadays craft beer has taken off all over Japan, Hitachino was one of the first small breweries to start crafting this in the mid-90s. Since then, the friendly owl label has become beloved all over the world.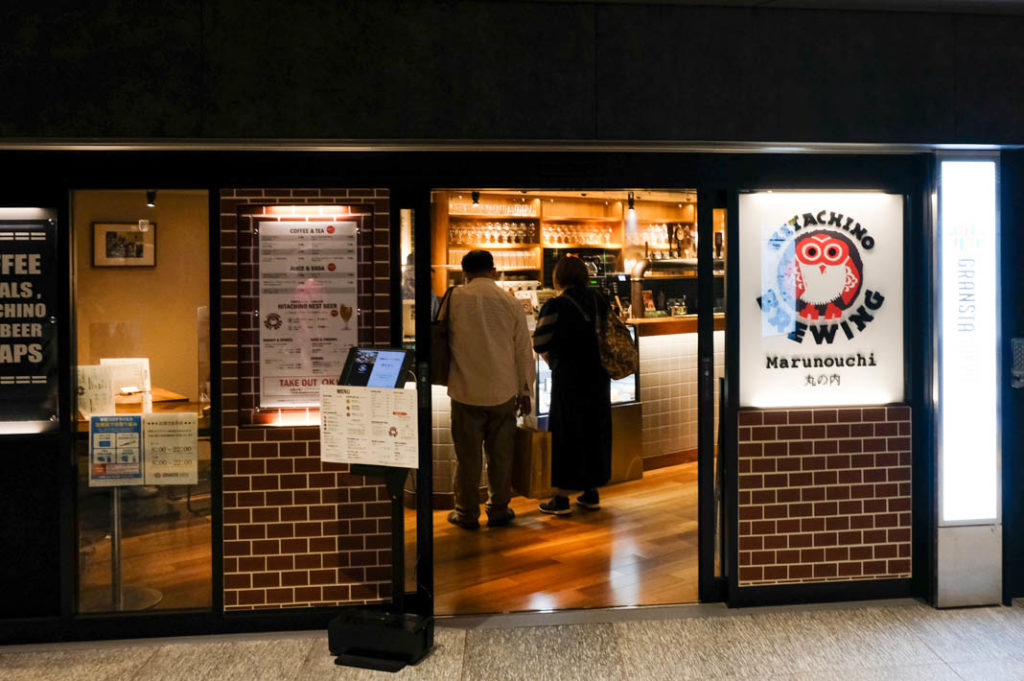 There are actually two Hitachino Nest locations within Tokyo Station. For a quick drink inside the station, go to the smaller location at the Marunouchi North Exit. This cozy bar serves food, coffee, and 10 beers on tap that change seasonally, with a few size options. In the summer, they do a great yuzu beer, which manages to be refreshing but not too sweet, with a great burst of citrus flavor. If you just can't choose, get the tasting set, a flight of three beers. More serious beer enthusiasts will enjoy the Hitachino Brewing Lab on floor 2F of the Gransta section. Here, you can drink beers from their standard lineup as well as limited releases and specialty beers from collaboration projects. As their website proudly proclaims, "Nest is best!"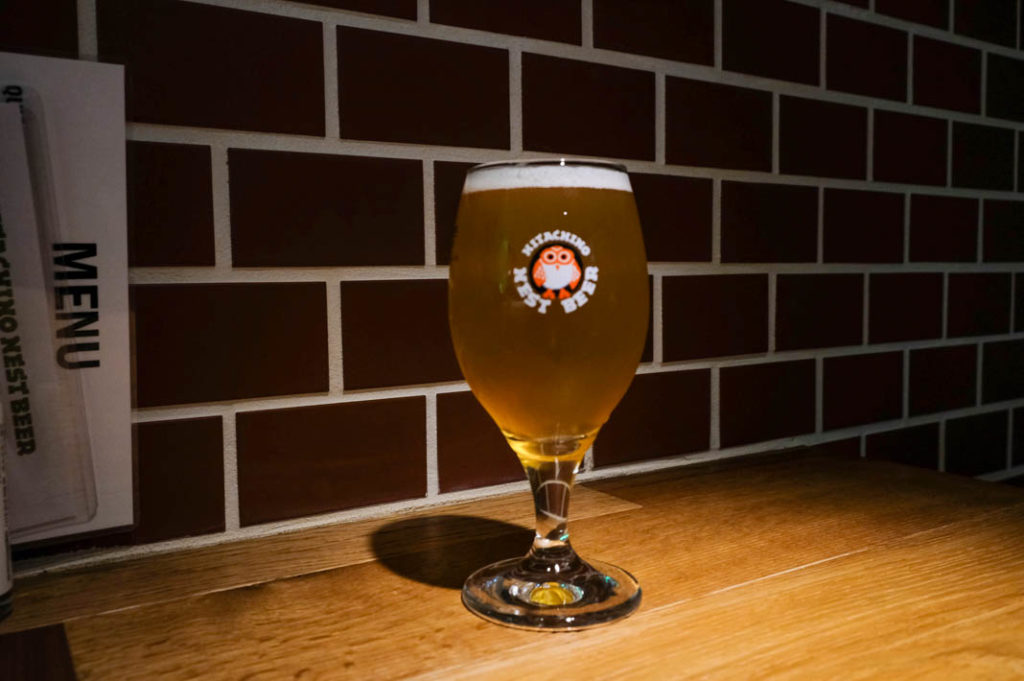 Modern Cocktails and Classic Whiskeys at the Station Hotel
Within the beautiful historic Marunouchi building lies the Tokyo Station Hotel. For a classy drink without going too far, there are two different Tokyo Station bars to choose from, each giving a different atmosphere to this grand hotel. To learn more about the historic hotel and it's excellent dining options, click here for their website.
Bar Camellia is the place to go for an elegant atmosphere and innovative cocktails. The bar pays homage to the history of the hotel and culture of Japan with it's decor and menu while still being completely modern. Of particular note are their inventive specialty cocktails. Highly recommended at Bar Camellia is the award-winning Wabi Sabi cocktail of green tea liquor, Japanese vodka, and plum liquor. The result is a vivid green potion served in a chilled martini glass with a dash of edible gold glitter. It's a complex drink that tastes just as interesting as it looks!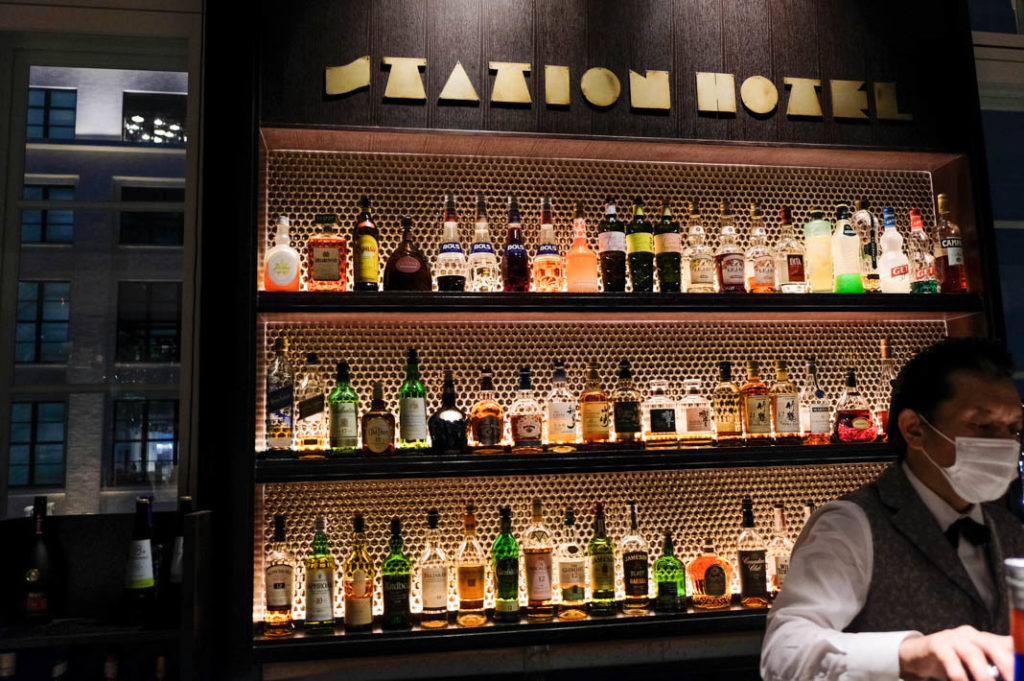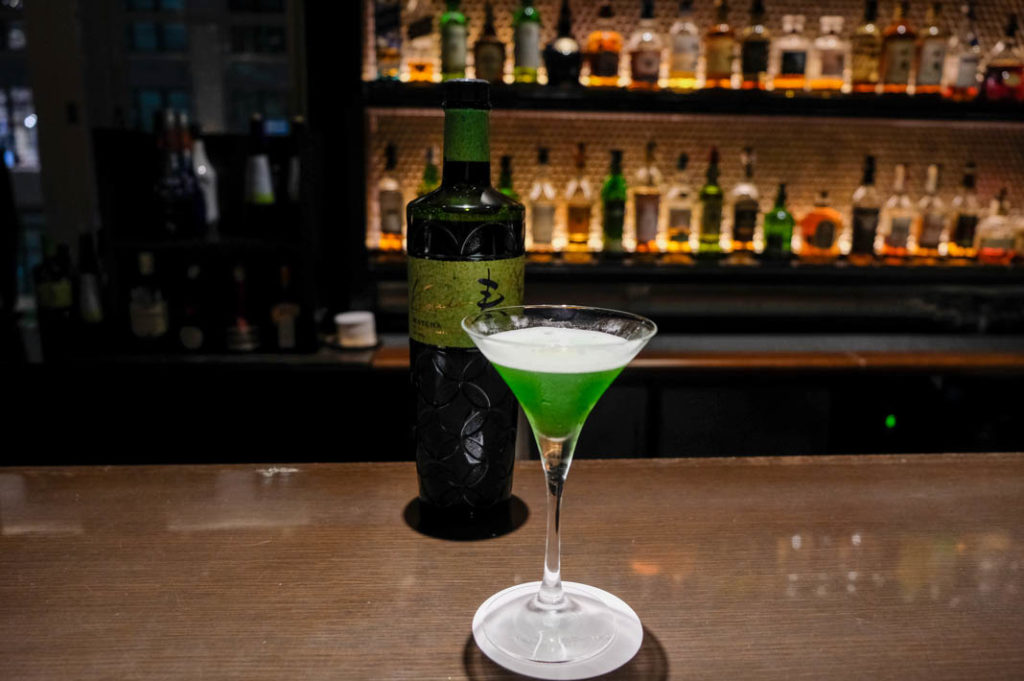 For more of an old-school ambience, head to the small, exclusive Bar Oak. This bar is all smooth wood and dark leather, with books tucked into the chests that have been converted into tables. Take a look at the red brick wall to glimpse some of the original brickwork of the Marunouchi building from 1914. This bar also offers a variety of signature cocktails. However, it is truly a whiskey lover's paradise, with a wide selection of both domestic and imported whiskeys and special whiskey promotions from time to time. Note that Bar Oak has a dedicated clientele and limited seating on a first-come-first-served basis, and takes no reservations. Also note that opening hours are limited, and this bar is currently not open on weekends. Check their website before going to verify.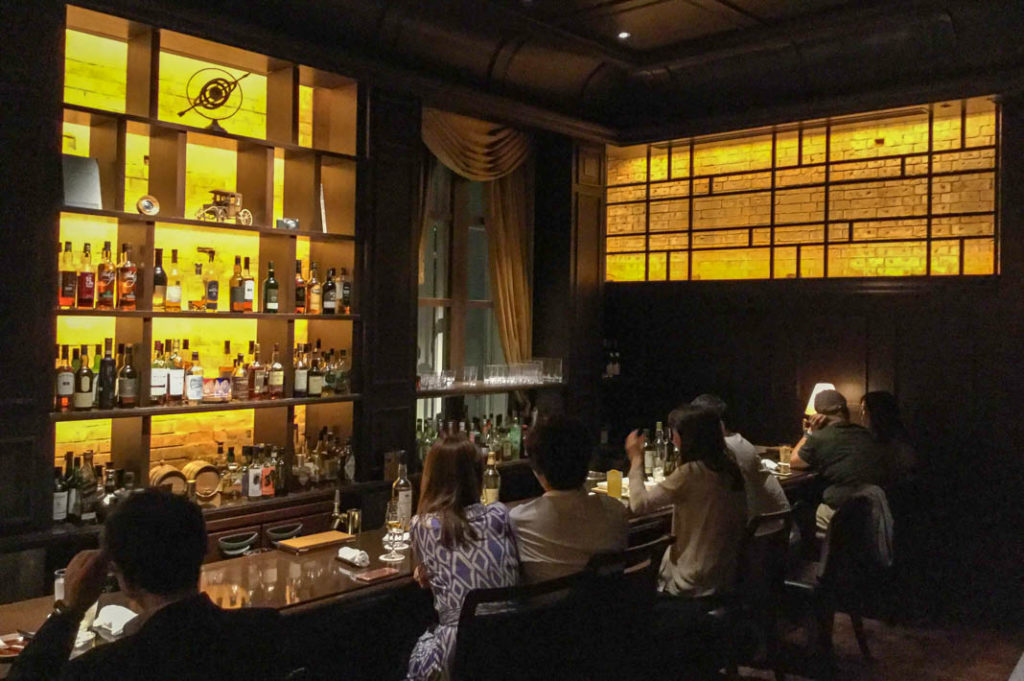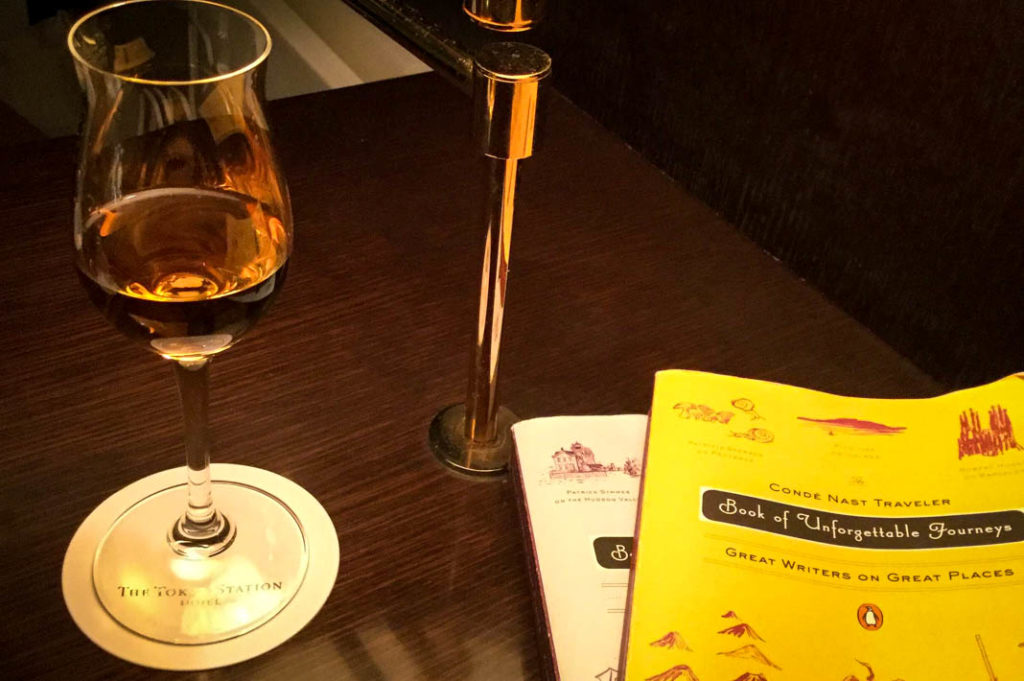 Booze with a View from the 28th Floor at the Lobby Lounge
For another luxurious hotel bar that is a stone's throw from the station, indulge yourself with a drink at the Lobby Lounge of the Shangri-la Hotel. Located on the 28th floor of the Marunouchi Trust Tower, this Tokyo Station bar is not cheap, but the incredible view and world-class cocktails more than make up for the price tag. The ambience of the Lobby Lounge is maximum luxury, which you notice from the moment you step into the perfumed, chandeliered elevator. To me, the decor is a bit much, but all is forgotten the minute you are seated and take a look at the sprawling view over the station and the city beyond. The view goes even better with one of their signature cocktails, that provide refined twists on old classics. I am partial to the Sea Breeze cocktail with a sea salt foam and smoky-sweet Maple Manhattan.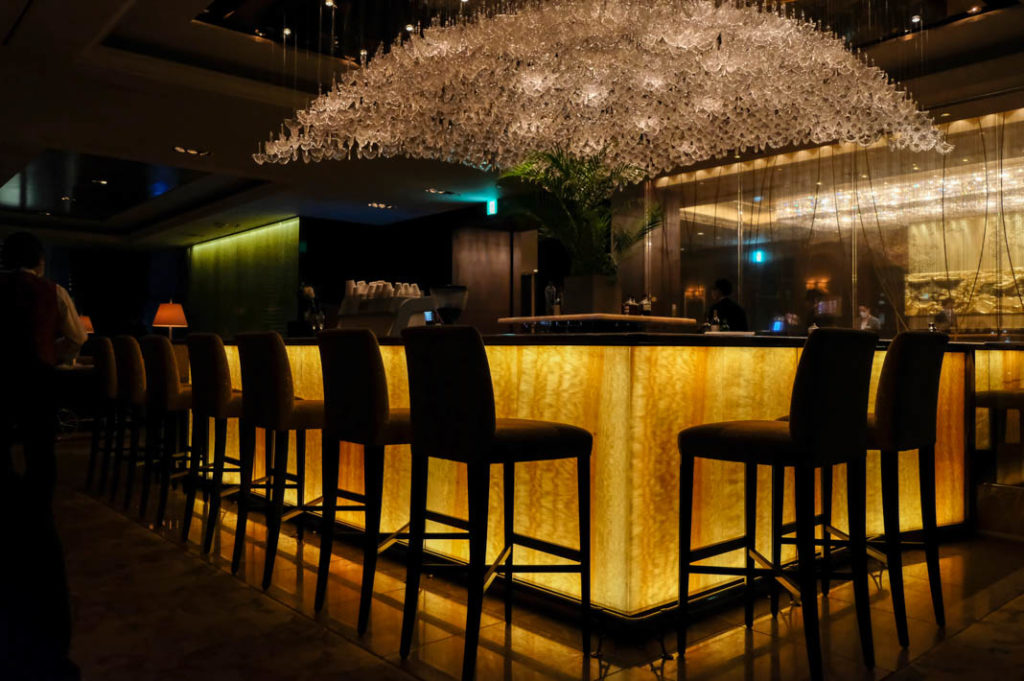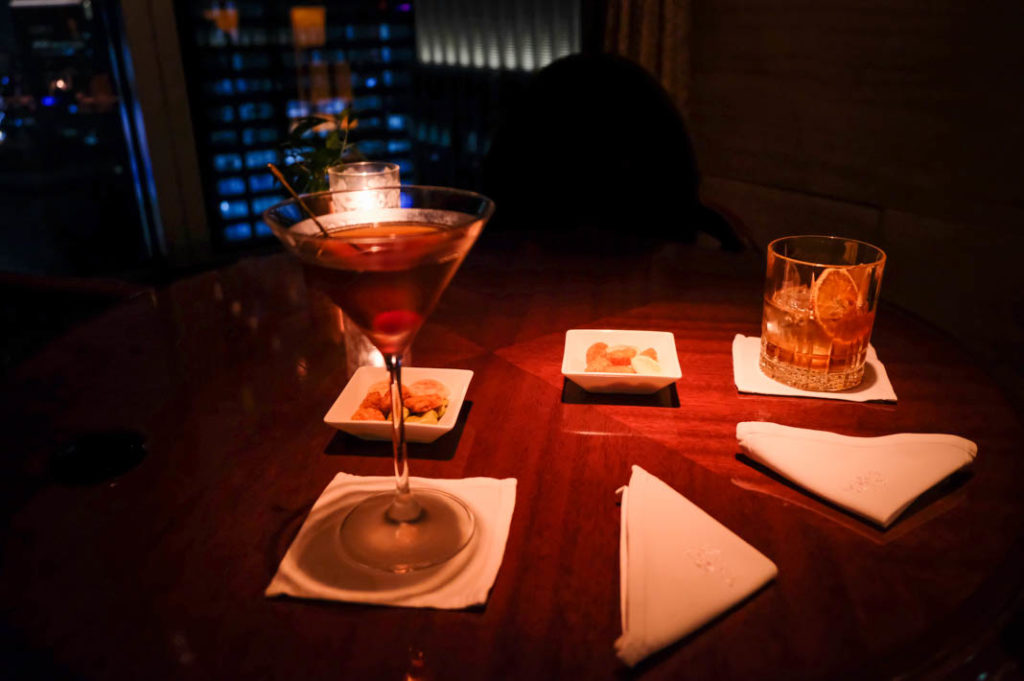 So sit back, relax and take in a perfect Tokyo moment in the center of it all: Tokyo Station.
Post by Japan Journeys.