A blissful soak in an onsen is a must-do experience in Japan. However, not everybody has the time or money to splurge on a stay in a ryokan. For those wanting an authentic and picturesque hot spring day trip, Arima Onsen is an excellent option.
Tucked away near Rokko Mountain, the quaint resort town feels worlds away from the city, yet is easily accessible from Kobe, Osaka, and even Kyoto. Wandering its streets and peeking into its shops is akin to a step back in time. Fitting, as it is one of the oldest onsen towns in Japan, with documentation dating back to the 8th century.
But of course, the main event is the baths. Arima Onsen has two public onsen facilities, both of which accept tattooed visitors. We recommend indulging in the ¥850 combo ticket, which allows entry to both. Begin by heading uphill through the winding streets to first stop at Gin no Yu bathhouse.
Gin no Yu: The Silver Waters
Gin no Yu is the smaller of the two public onsens in Arima Onsen. Located on top of a hill in a serene neighborhood filled with temples and shrines, it is also the less crowded of the two. Without the combo ticket, a visit to this onsen costs ¥550. And if you forgot to pack your onsen towel, you can purchase a small or large towel for ¥200 or ¥500 respectively.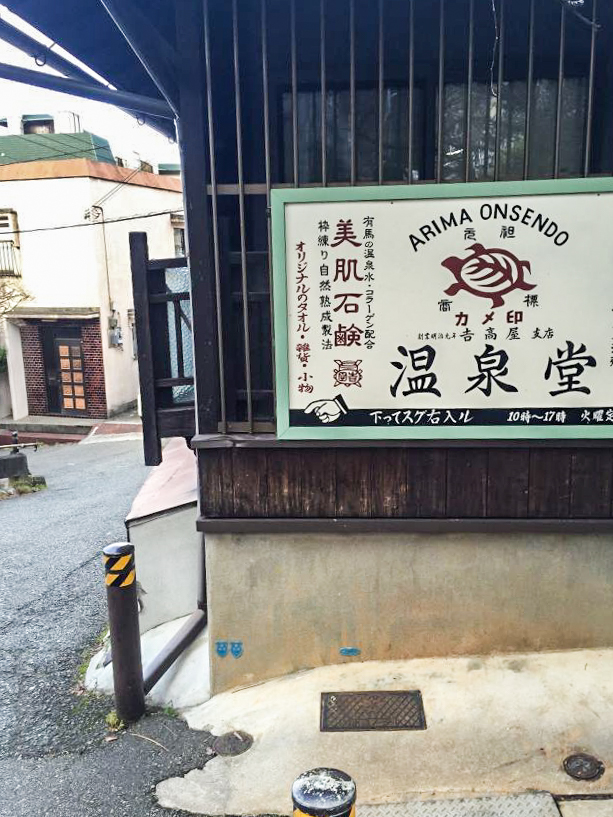 Deposit your shoes in the shoe locker, purchase your ticket, and get your locker key from the attendant. Next, head to either the men's or women's locker room, where you'll take everything off and store your belongings in your locker. Before entering the bath, sit down at one of the plastic stools with the showerheads and get yourself good and clean. Remember proper onsen etiquette: take care not to splash others when you use the showerhead, and rinse off the stool after using.
The onsen facilities of Gin no Yu consist of one single bath, heated by a small fountain. Although it is indoors, care has been taken to bring nature into the space, with a natural rock wall lining the bath. Carefully lower yourself in and soak away your cares in the steaming "silver" waters, a clear pool with naturally occurring radium and carbonate.
Kin no Yu: The Golden Waters
After a break at one of Arima's many tempting cafes or sweetshops, head back down the hill to Kin no Yu. You may not realize it from the modern, unassuming building, but this is one of the oldest hot springs in Japan! This onsen is much larger and more popular, and on weekends or holidays expect a queue in the waiting area. If you are only visiting Kin no Yu, a ticket costs ¥650. Towels can be purchased if needed.
Kin no Yu has three pools for bathing, two of which are a murky golden-brown due to the presence of iron and salts. The color is not quite gold, but the water does make your skin feel fabulously soft and improve circulation. These "gold" baths are a scorching 43°C and 45°C, so the moderately warm third pool provides a nice cool off.
Once you've soaked to your heart's content, before calling it a day, pause for a minute. Reflect upon the fact that you are immersed in mineral-rich water that people from all over the country have been visiting for well over 1,000 years. Don't rinse off, but allow these minerals and this meditation to linger on your skin as you head back to the train station, and on to wherever your journey takes you next.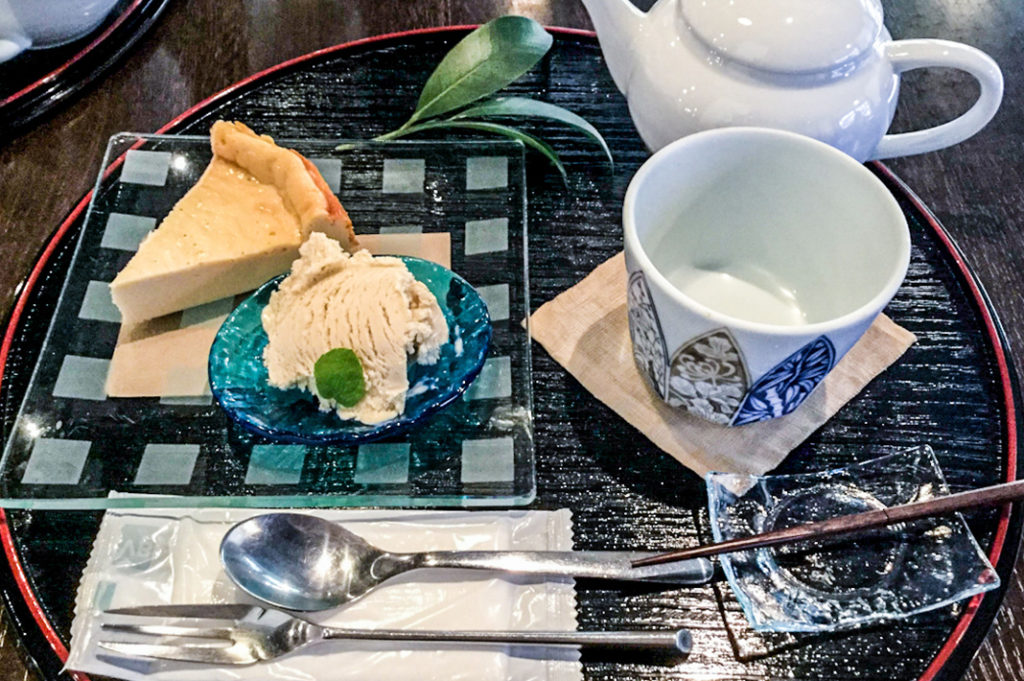 Logistics
Gin no Yu is a 10 minute walk from Kobe Railway Arima Onsen Station.
Name: Gin no Yu Onsen
Address: 1039-1 Arima-cho, Kita Ward, Kobe
Open: 9:00-21:00 (last admission 20:30)
URL: http://arimaspa-kingin.jp/e/cont02/cont02-flm.htm
Kin no Yu Onsen is a 6 minute walk from Kobe Railway Arima Onsen Station.

Name: Kin no Yu
Address: 833 Arimacho, Kita Ward, Kobe
Open: 8:00-22:00 (last admission 21:30)
URL: http://arimaspa-kingin.jp/e/cont01/cont01-flm.htm