Kanagawa Prefecture is Tokyo's southern neighbour and home to some of the most popular day-trip locations, like the lively Yokohama and the spiritual sea-side towns of Kamakura and Enoshima. But with this notoriety inevitably comes the tourist crowds. For those looking for a more low-key exploration of Kanagawa's fascinating history, you might try setting your sights on some more off the beaten path locations. One such place, with a wonderful combination of history, religion and dark, eerie caverns, are the Taya Caves of Josen-ji Temple.
Getting to Taya Caves
Located in the vicinity of Kamakura and Enoshima, the Taya Caves are accessible enough to keep this off-the-beaten-track adventure relatively easy. Wherever you may be, you'll need to get yourself to Ofuna Station—a transit hub in the area—then take a ten minute bus ride to the temple. From Shinjuku, there is a convenient 'Special Rapid Odawara' train on the JR Shonan-Shinjuku Line which reaches Ofuna in 44 minutes.
Once at Ofuna, head out the West Exit and look for bus #72 bound for Totsuka Bus Center; you'll find it across the bridge, near the temple entrance. Ride it for just seven minutes (six stops) and get off at the 'Dokutsu-mae' bus stop.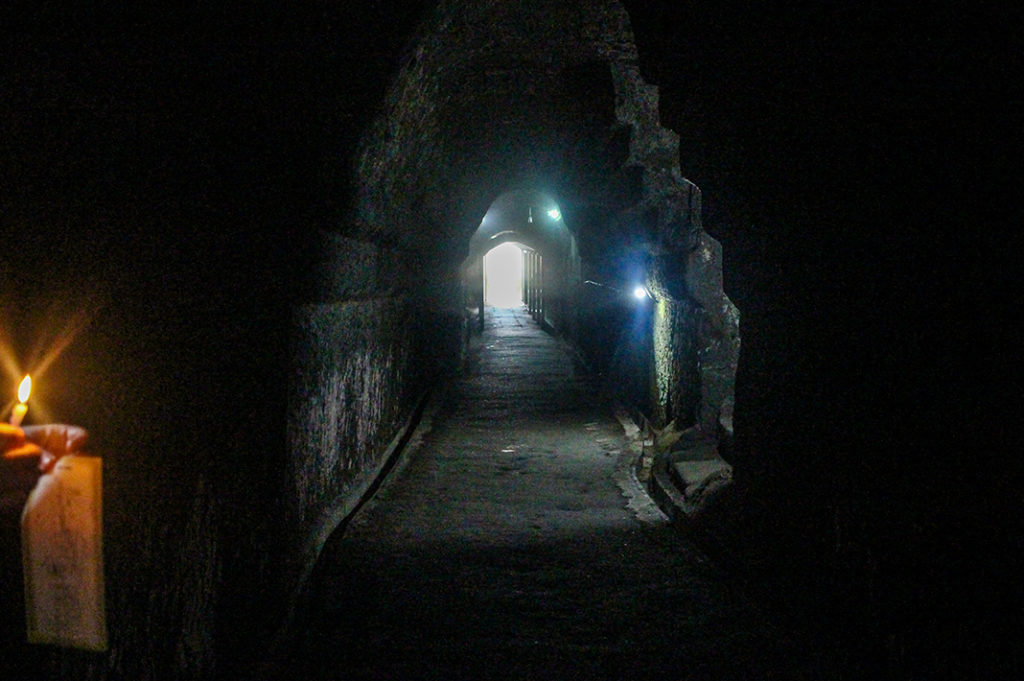 12th Century wonders
While you're in transit to Kanagawa, why not brush up on the background of the site. Located at Mount Taya, the Taya caves form part of the Josen-ji Temple, which belongs to the Shingon sect of Buddhism.
This mysterious underground system is said to date back all the way to the 12th Century. Rumour has it that a local family originally began excavating beneath Mount Taya to create a hiding place for their keepsakes. The caves were supposedly developed further over a period of around 500 years by the Shingon Buddhist monks, in order to create an underground site for religious practice.
Centuries of hard work produced a network of passageways and chambers spanning 1.5km over three storeys. There are 17 chambers of varying sizes containing beautiful Buddhist carvings and sanskrit characters.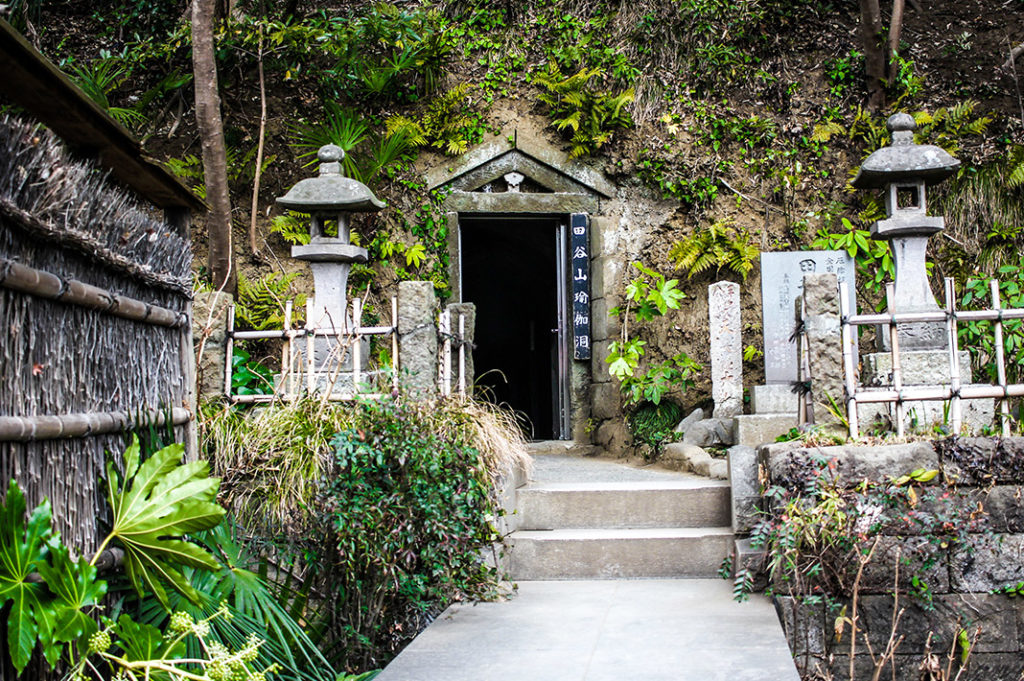 Entering the cave
To gain access to the cave, you will need to pay an entrance fee of around 400yen at Josen-ji Temple. In return, you'll get a pamphlet, a small candle and a friendly smile. Make your way through the small garden towards the cave entrance, then step into the inky blackness and light your candle just inside the doorway.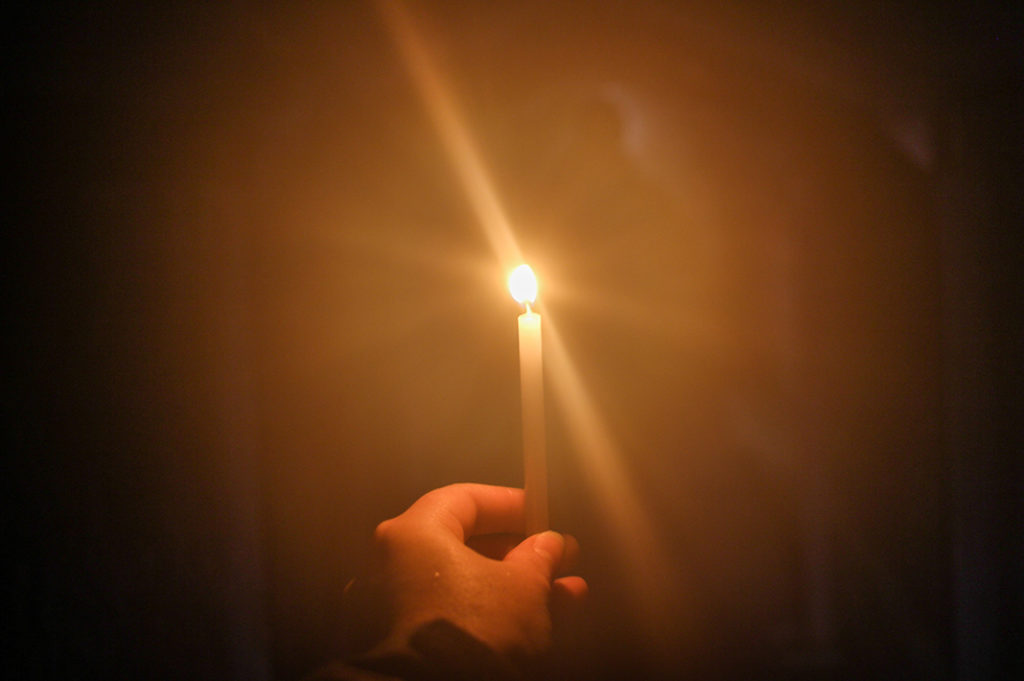 With a little extra light, you can now take in the details of the passage—one meter wide, two meters high and oppressively silent.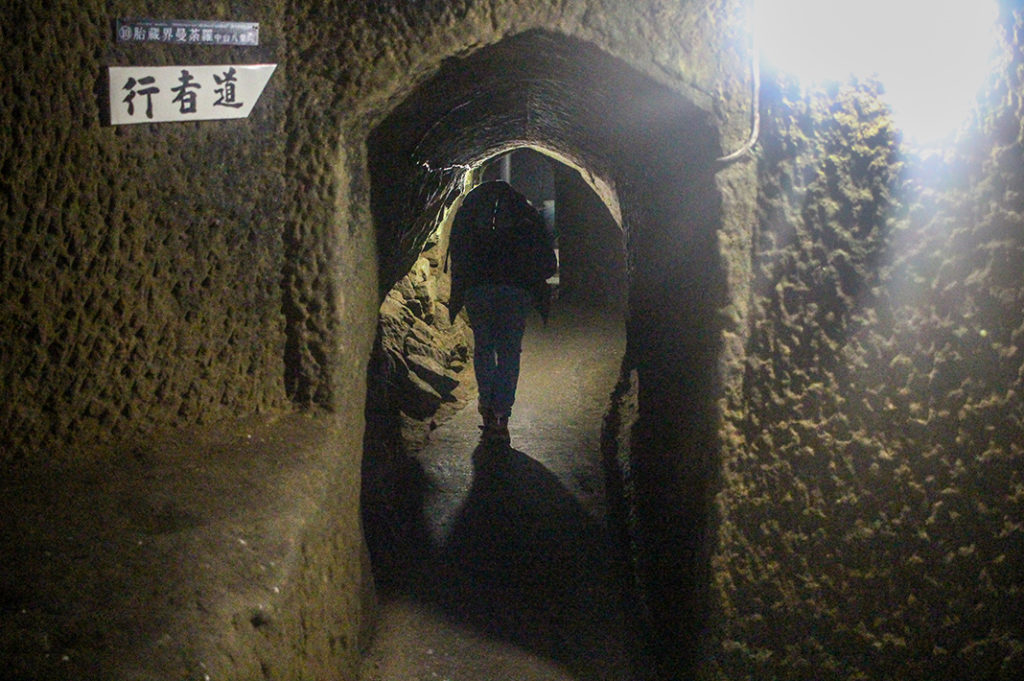 The atmosphere is damp with glistening walls and a dripping ceiling.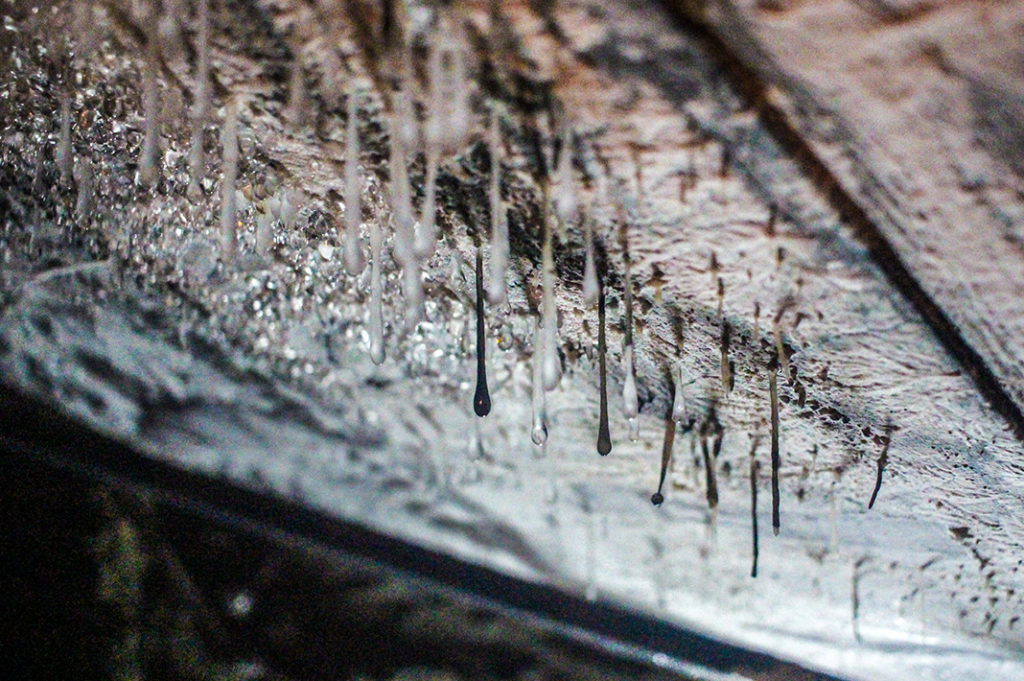 The temperature, like many caves, is mild and still, so it's particularly great to explore in summer or winter. As you slowly make your way along, you'll notice candles and offerings placed in wall recesses as well as the ornate carvings in the meditation chambers. It's quite special to explore by candle-light, but don't worry if yours goes out; there is backup lighting along the path.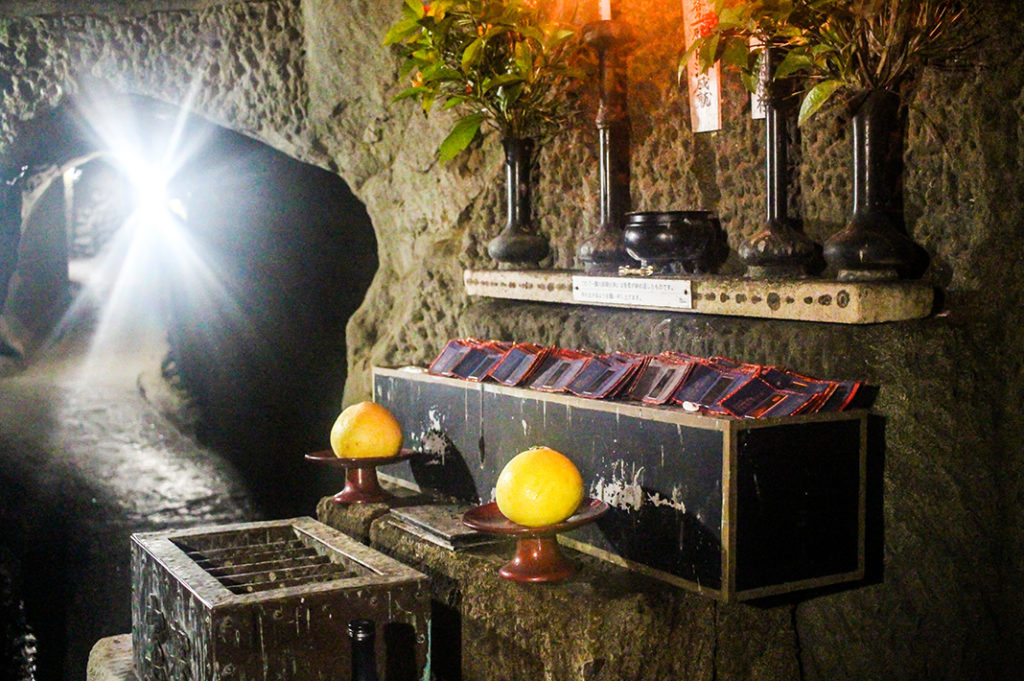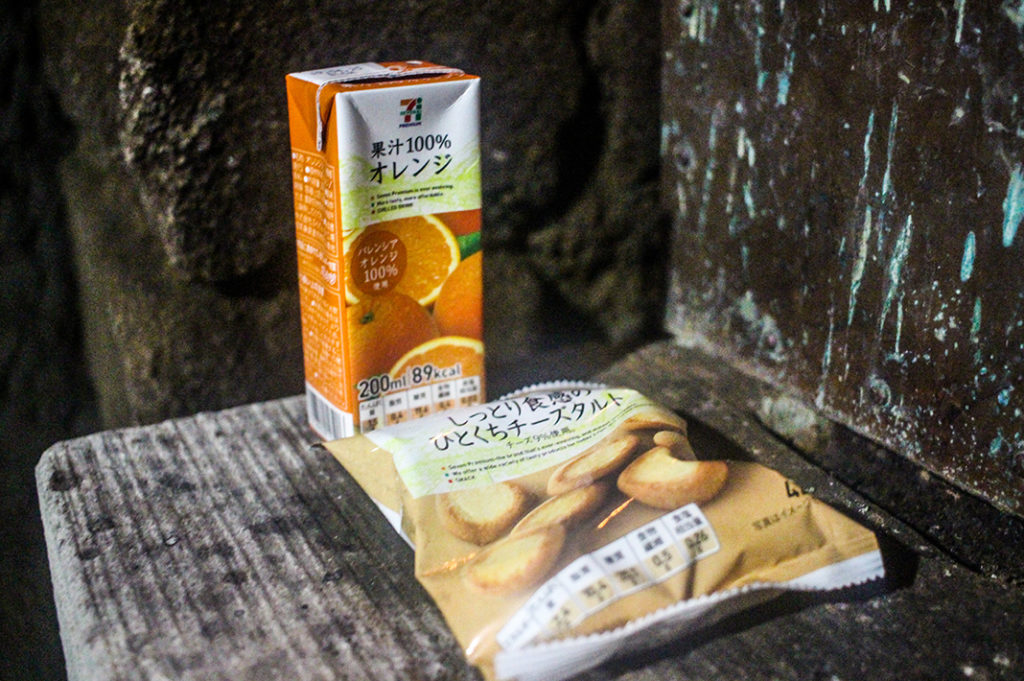 Try to imagine the tremendous effort that went into building this place, and the deep meditations that became possible in this quiet underground sanctuary.
Paying respects to Jizo
Once you're ready for fresh air, make your way back out to the temple grounds. Before leaving, make sure to stop by the large collection of Jizo statues.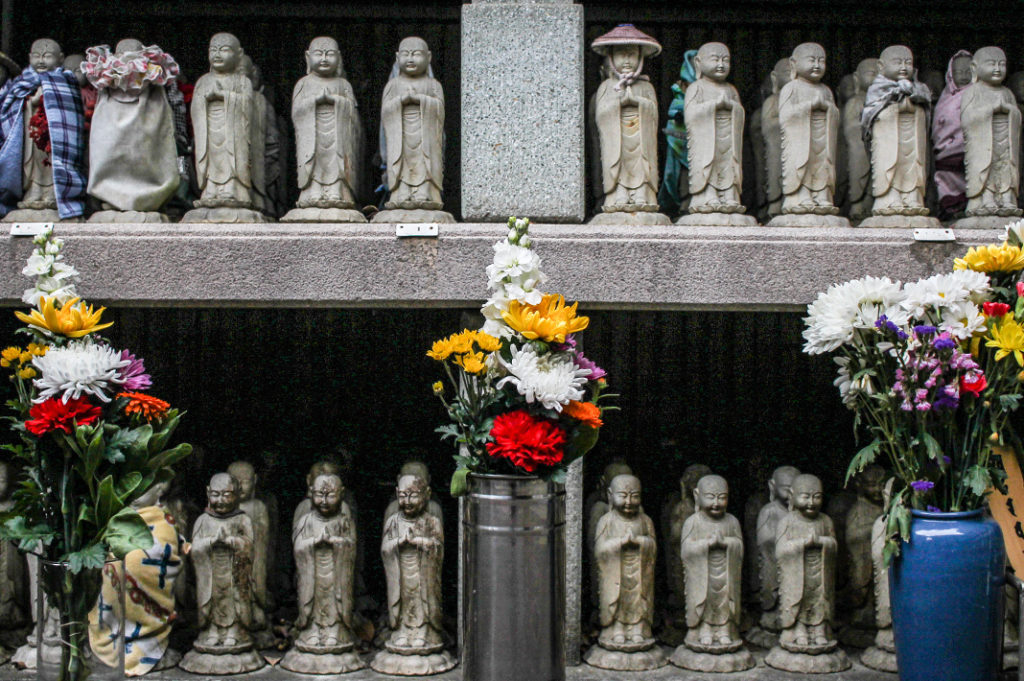 As we detail in this post, Jizo protects the souls of unborn, stillborn, aborted and miscarried children. For this reason, it's quite common for locals to clothe Jizo statues as part of their prayer process. You'll notice the statues at Josen-ji Temple are dressed in all kinds of hats, coats and other accessories to help keep them warm in the afterlife.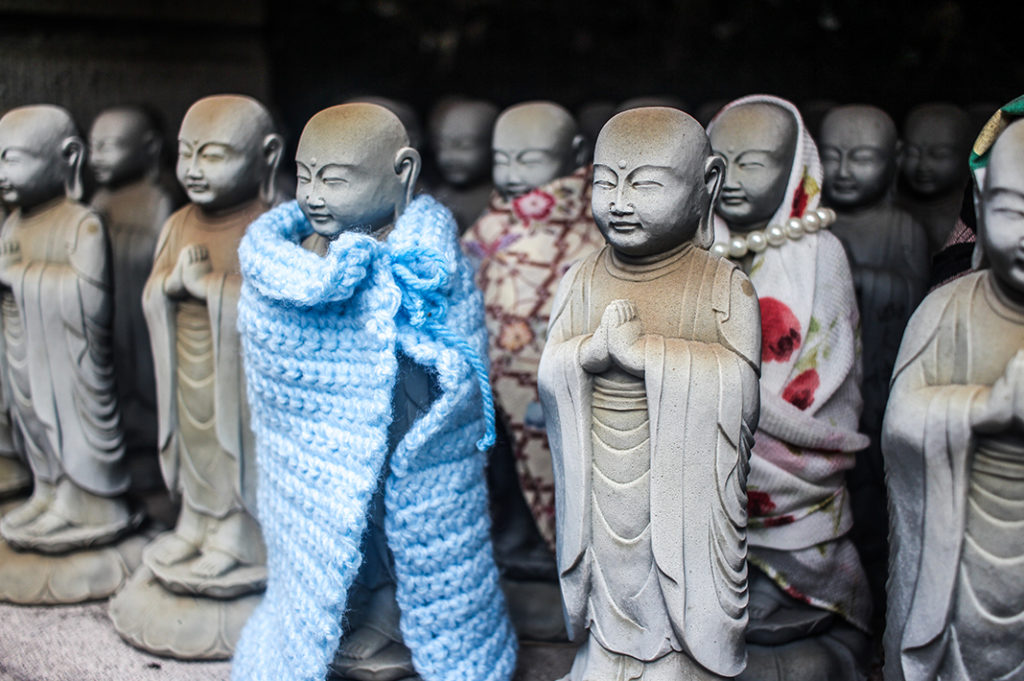 This Buddhist icon is also a protector of travellers, so it's a great idea to pay your respects before hitting the road!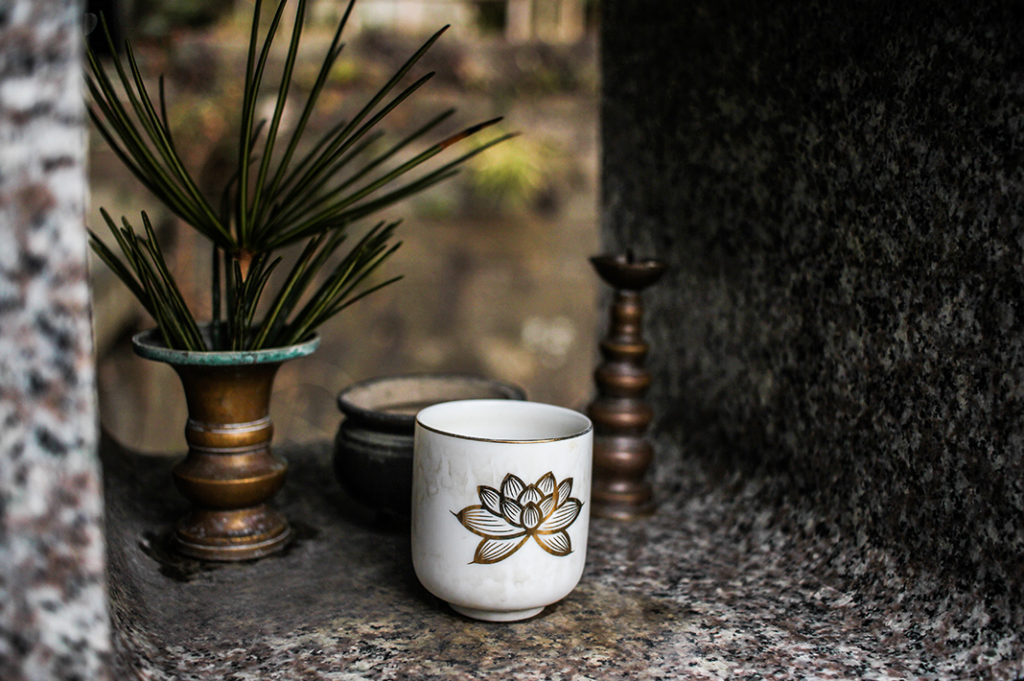 So, if you're looking for an off-the-beaten-path attraction with plenty of history, wonders of engineering and natural beauty, head to Taya Caves. The quiet, mystical chambers are sure to offer the solitude you've been searching for.
Name: Taya Caves (within Josenji Temple)
Address: 1501 Tayacho, Sakae Ward, Yokohama, Kanagawa 244-0844 (link)
Open: 9:00am until 4:00pm
URL: here
Post by Japan Journeys.