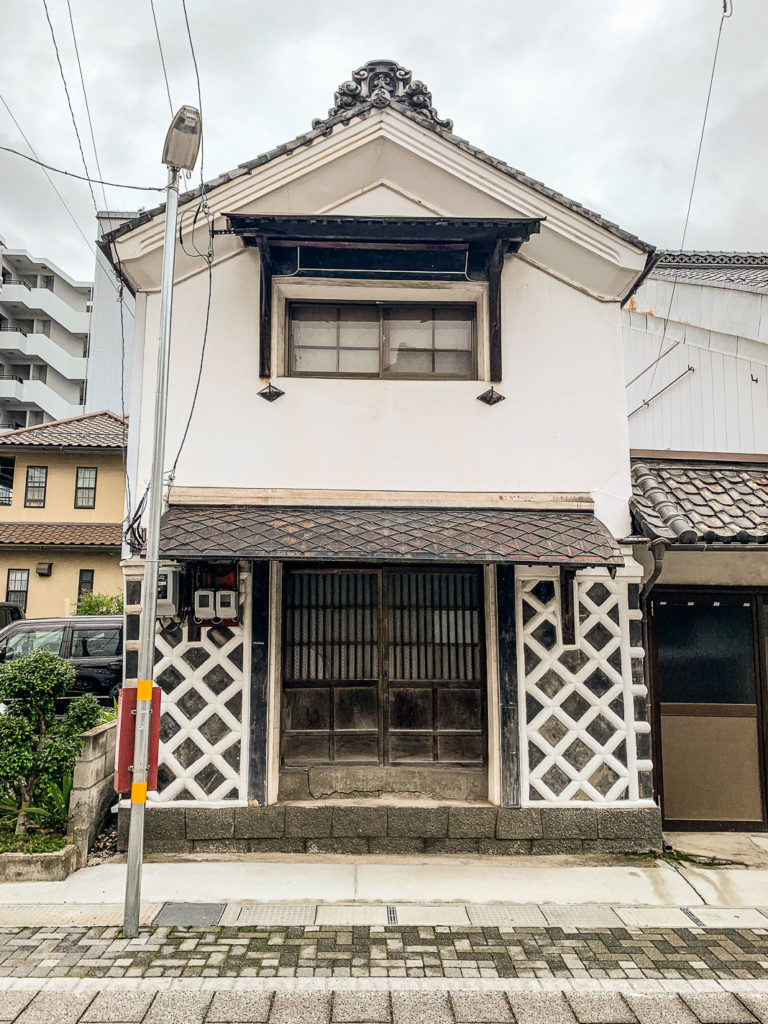 Nakamachi Street is one of the most beloved of all Matsumoto attractions. A walk along this shopping street, with its Edo era facades, transports you back in time a few hundred years to when this modern city was but a simple castle town. You'll find Nakamachi Street squarely in the middle of Matsumoto, running between Honmachi and Ohashi Streets, one block over from the Metoba River. Back in the Edo Period, this was a bustling hub of sake brewers and kimono merchants and musty storehouses. With its central location—not to mention its important role in the townspeople's lifestyle—there's no question as to why it was named nakamachi, or 'center town.' 
Some of the buildings currently lining Nakamachi-dori date back over 100 years, their vintage aesthetic a huge drawcard for visitors. These renovated storehouses (known as kura or dozou) are now home to various shops and restaurants, so you have an opportunity to explore them inside and out.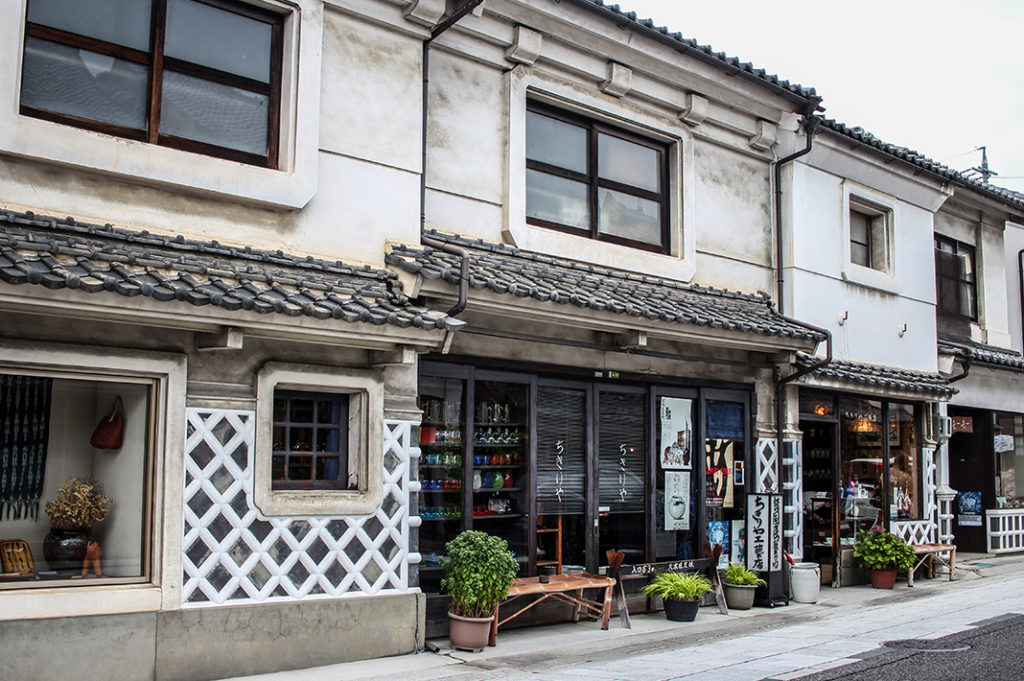 Black and white 'Namako Kabe' design
One thing to keep an eye out for—as if you wouldn't notice—is the geometric black and white 'Namako-Kabe' design on the buildings. Though it's reminiscent of garden lattice or tudor style architecture, this design is actually typical of fireproof storehouses of the late Edo Period (1603-1868). To achieve the look, dark clay tiles are nailed to the wall while the embossed white clay network acts to hide the fixings. The thick, rounded shape of the white clay reminded people of sea cucumbers (namako), hence it becoming named namako kabe, or sea cucumber wall. 
Behind the facades, there is plenty to see and do on Nakamachi Street. From galleries to confectionery shops, restaurants and bric-a-brac stores, you could spend a few hours wandering in and out of the businesses on these four blocks. The official website lists all the businesses, but here are a few noteworthy spots.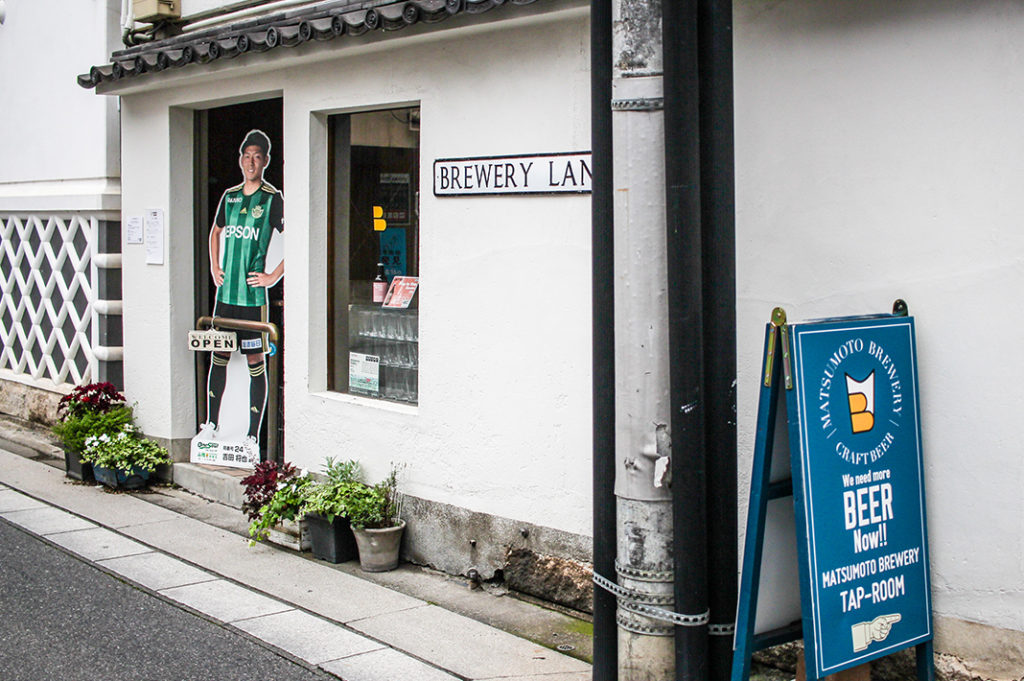 Have a beer on Brewery Lane
Located towards the eastern end of Nakamachi Street, Brewery Lane is a small alley home to the Matsumoto Brewery Taproom. This cosy little pub serves their own local craft beer plus a few guest drops from time to time. There are a few seats in the ground floor bar and one table upstairs, so if you can get in, expect to be up close and personal with the other patrons. If things are a little too tight for you, it's always an option to order take-out beers. Plus, there is a second, larger, taproom located a few blocks away, on the third floor of the Shinmai Media Garden.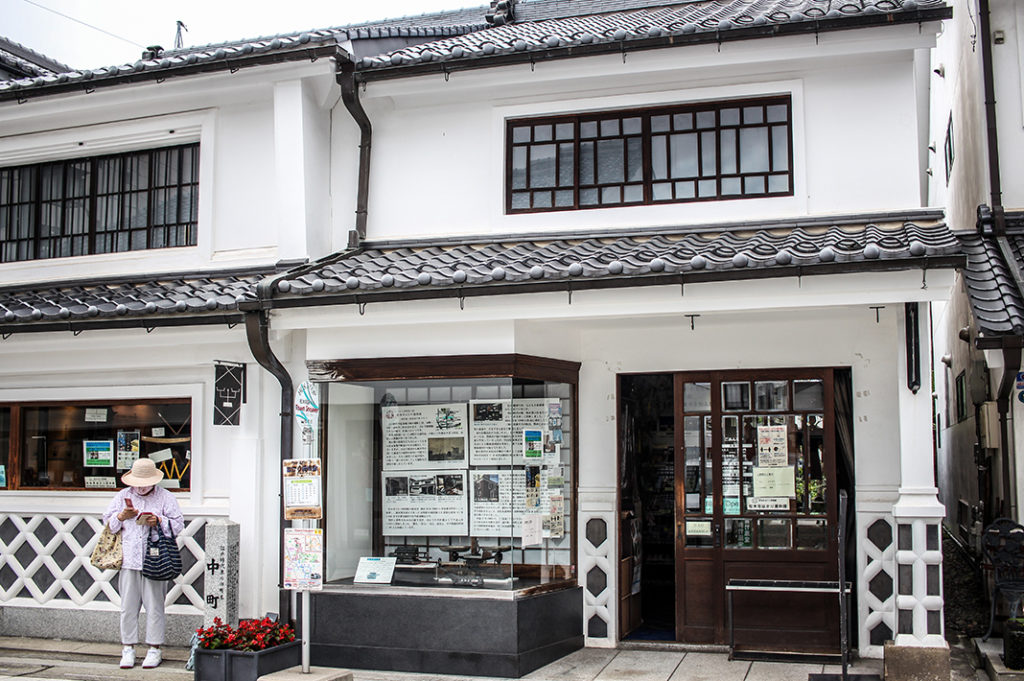 Scale Museum
Perhaps most curious of all attractions on Nakamachi Street is the Scale Museum. Fittingly located inside a former scale shop, this small museum displays around 150 antique scales used for measuring everything from money to food to the weight and sex of silkworm cocoons. Yes, really. Even if scales aren't your thing, it's a good chance to explore inside one of the renovated kura storehouses. Entry is only 200 yen for adults and the Town Sneaker bus stops right out front. 
Kurassic-kan: former sake brewery 
Kurassic-kan occupies a corner block, half-way along Nakamachi Street. These renovated buildings were once part of a nearby sake brewery built around one hundred years ago. Kurassic-kan functions as a 'community center', hosting various exhibitions and cultural events throughout the year, and there is also a tea room inside. For those keen to explore the vintage interior and Japanese garden, you are free to do so at no cost.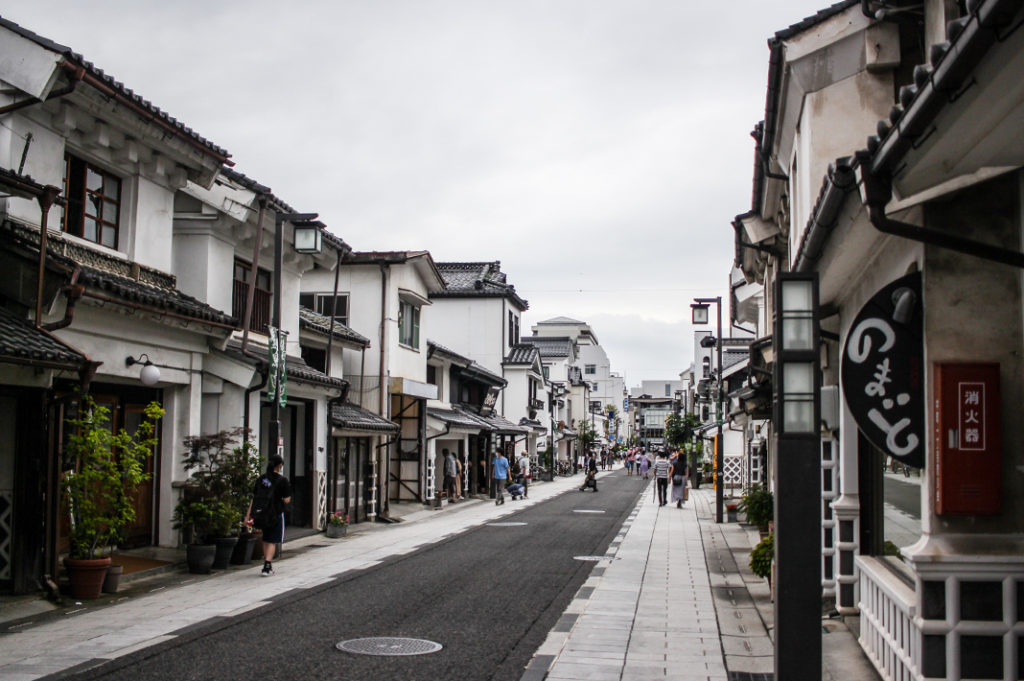 Other things to keep an eye out for
Firstly, cars. Although Nakamachi Street is one of Matsumoto's best attractions, it is still a functioning street, so keep an eye out for the vehicles sharing the road with you. With one eye on the road, task the other with finding mineral springs. This is one water-rich city, and some of these wells have been hydrating locals for hundreds of years. Don't miss your chance to try some fresh local spring water. There are two wells near Kurassic-Kan and one at the eastern end, just past the Scale Museum.  
If you're hungry, Nakamachi dori is a great place to eat, too. You'll find everything from coffee and sweets to Italian, burgers and soba. It's a great one-stop-shop for a history lesson, dining, bars and great shopping, make sure to check it out when you visit.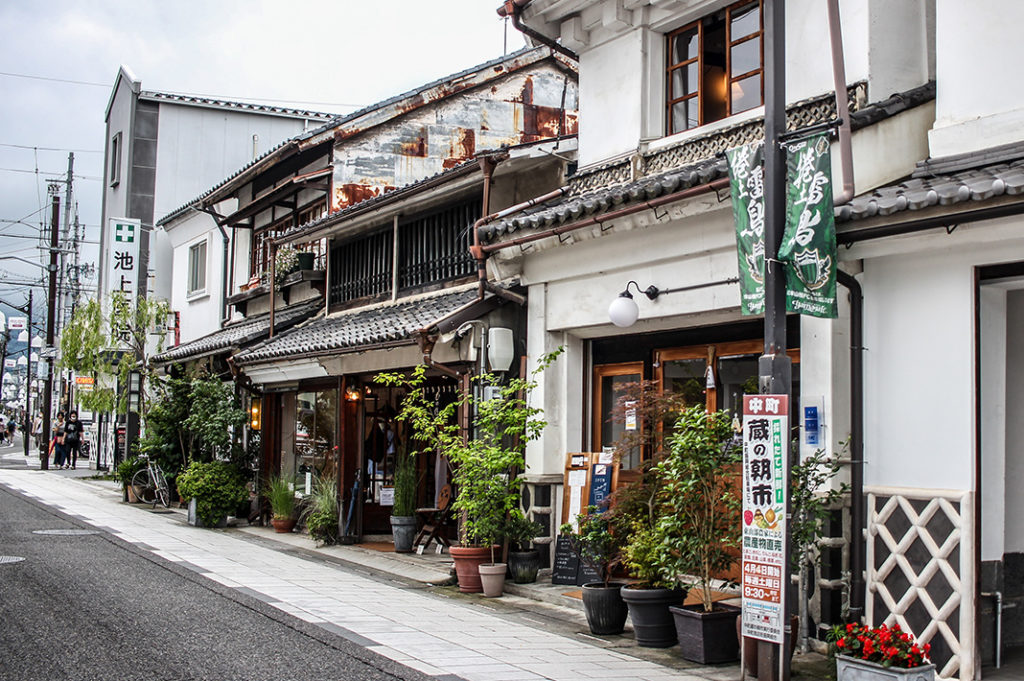 Name: Nakamachi-dori
Official Website: here
See more to do in Matsumoto here.
Post by Japan Journeys.