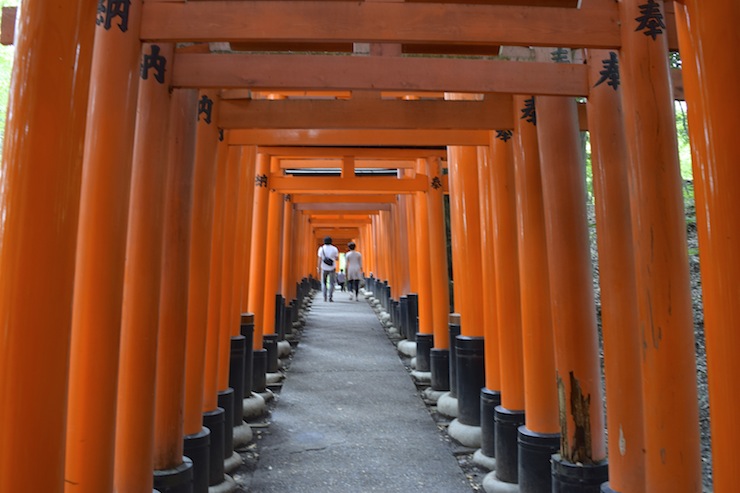 Fushimi Inari Taisha is one of the most globally recognised shrines in Japan. Located in Kyoto's Fushimi ward, it is the grand head shrine of more than thirty thousand Inari-jinja shrines across Japan. They all enshrine Inari Okami (or, affectionately 'Oinari-san'), the deity of agriculture and commerce who brings bumper rice harvests and business prosperity. Amazingly, this shrine has a history that stretches back over 1,300 years.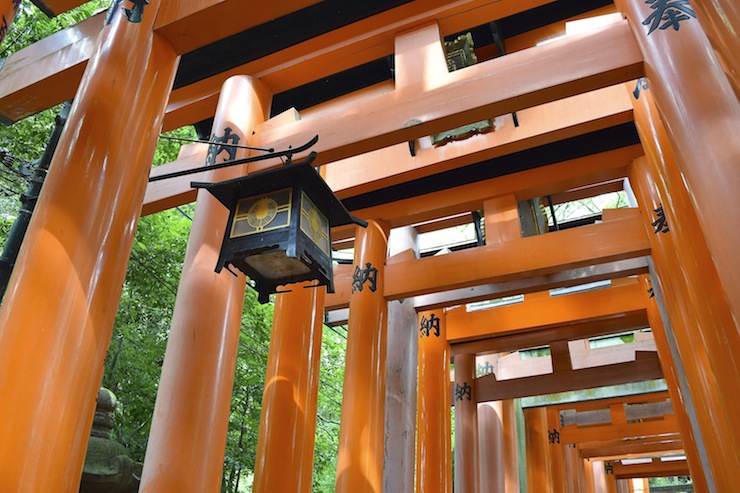 Red Torii Gates
The most instagrammed image is of a winding tunnel of seemingly endless red torii gates. The Senbon Torii (a thousand torii) actually consists of over ten thousand vermilion-lacquered toriis, winding through the mountainous forest. This impressive and unique scene has seen Fushimi Inari Taisha become most popular sightseeing spot for foreign tourists in recent years.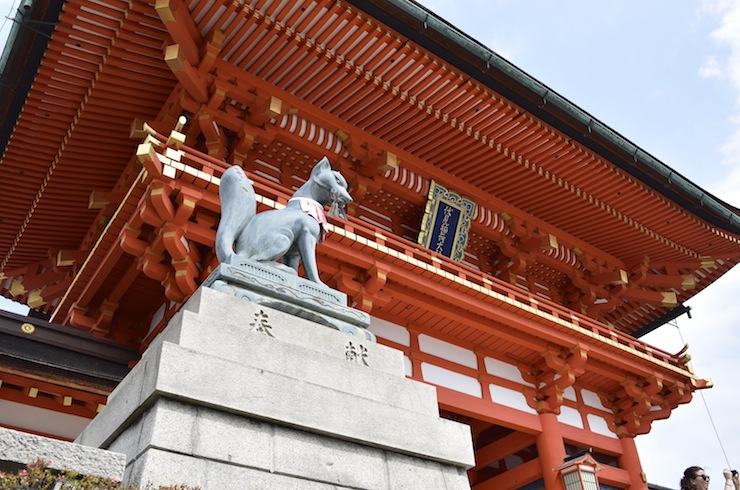 The entire Mount Inari is sacred land with various shrines and sacred spots surrounding Senbon Torii. The overall length of the gateway path is about 4 kilometers so the return trip can be completed in a few hours. As a guide, many visitors don hiking gear for the journey, so leave the thongs at home if you plan to do the full climb.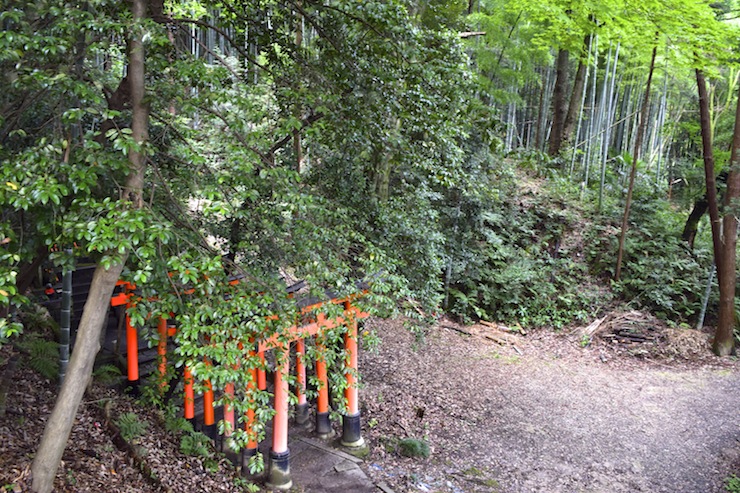 You need to pass through the main shrine to find the entrance to the Senbon Torii. For the first ten minutes of the path, there will be a lot of photo traffic. Fear not, it does thin out.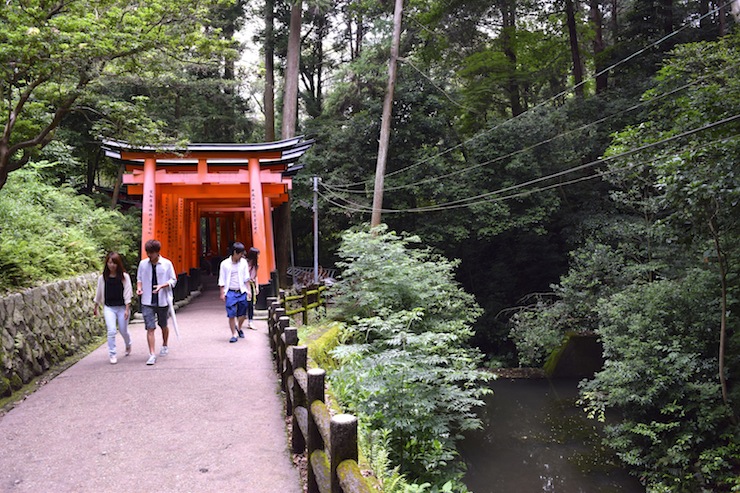 Not far along the path, you'll find a teahouse for a short break.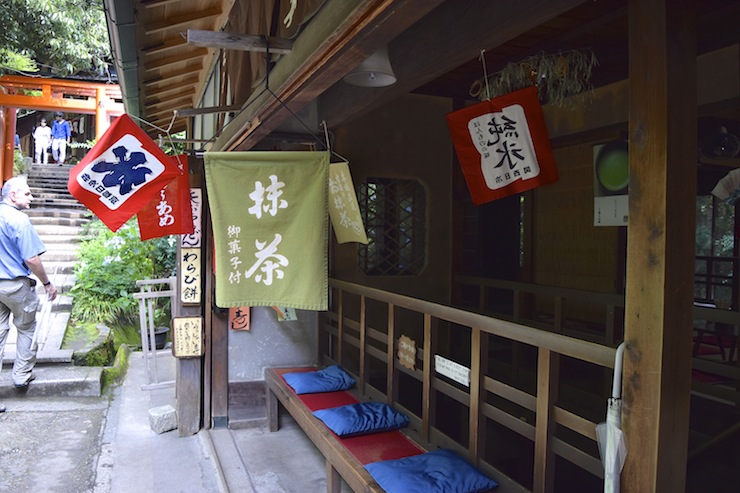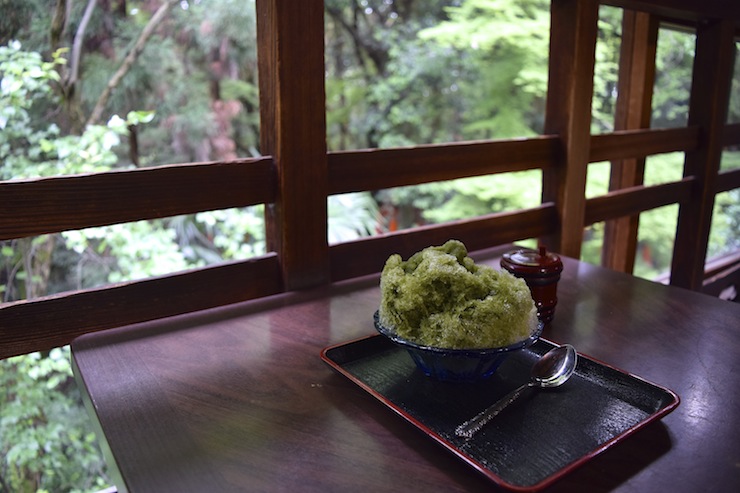 From the top of mountain, you can enjoy the view of Kyoto city. This is particularly beautiful at sunset time. It takes about 30 – 45 minutes to reach this point, so be sure to time your walk with the day's forecasted sunset.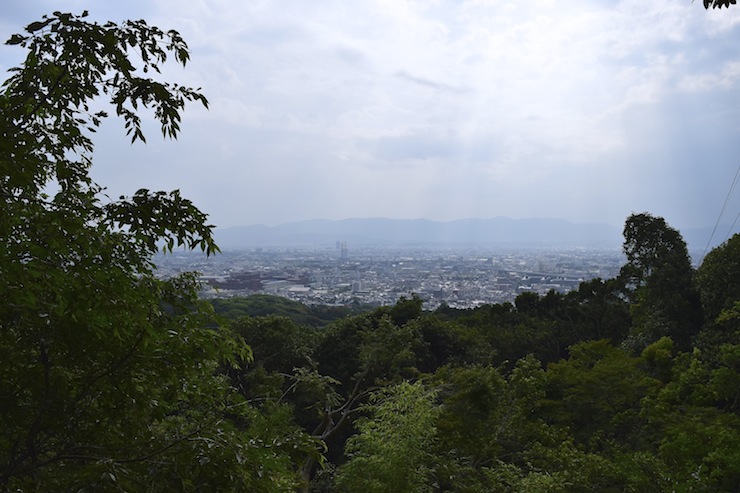 Inari Mountain is a fantastic place to take a therapeutic walk in the woods, where you can feel mystical energy from offering your prayers in the sacred shrines. Ideally, after your pilgrimage you will feel a residual spiritual power which can bring you good fortune.
Best time to visit Fushimi Inari
To avoid crowds, the best time to visit is in the early morning or in the evening, when the crowds are thinnest. If you do opt for a night hike, bring a flashlight and tread carefully! Unless you love and early or late commute, it may be a better idea to stay nearby.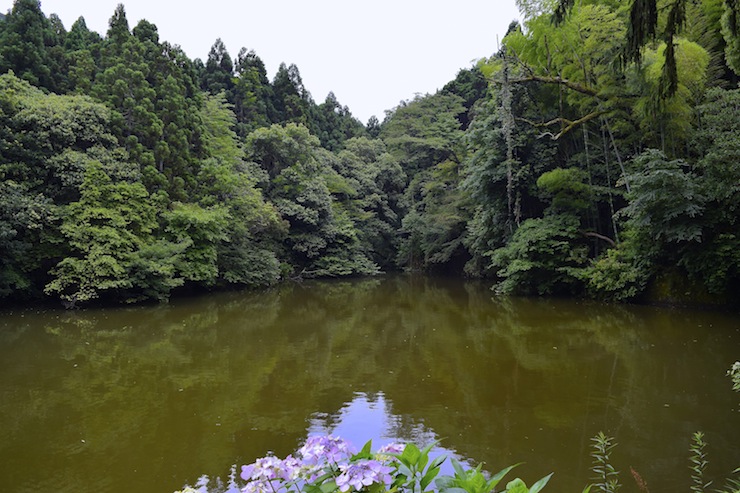 How To Get To Fushimi Inari Shrine
Fushimi Inari is very close to central Kyoto. From Kyoto Station, take the JR Nara Line two stops to Inari Station (5 minutes). Fushimi Inari Shrine is a very short 2 minute walk from the train station.
Post by Japan Journeys.