If you'd told me five years ago that one day I'd be pairing my steak with soy sauce and wasabi, rather than gravy and mustard, I would have called you crazy. But here we are and I simply can't get enough. Although many know it as the green paste on the side of a sushi platter that makes you cry, wasabi (Japanese horseradish) actually has a lovely flavour that grows on you over time—much like that signature slow burn up your sinuses. Whether or not you're sold on the stuff, a visit to Daio Wasabi Farm outside of Matsumoto is a great way to spend a few hours exploring, learning and eating.
Established in 1915, Daio Wasabi Farm spans an impressive 15 hectares (37 acres) making it the largest wasabi farm in Japan. Aside from being an actual operating farm, it's also a very popular tourist attraction with plenty of things to do (and eat)!
Exploring the wasabi farm
It's free to enter Daio Wasabi farm and wander around as you please. The main facilities are located near the entrance, and there is a great network of walking trails that loop around the wasabi fields, so you can get up close to the fascinating crops. As it turns out, wasabi actually requires a very particular environment in which to grow. They are carefully planted in small rocky beds which sit on a 120º angle and kept constantly wet by spring water from the Northern Alps. From a distance, these geometric beds form a rather pleasant repeating pattern.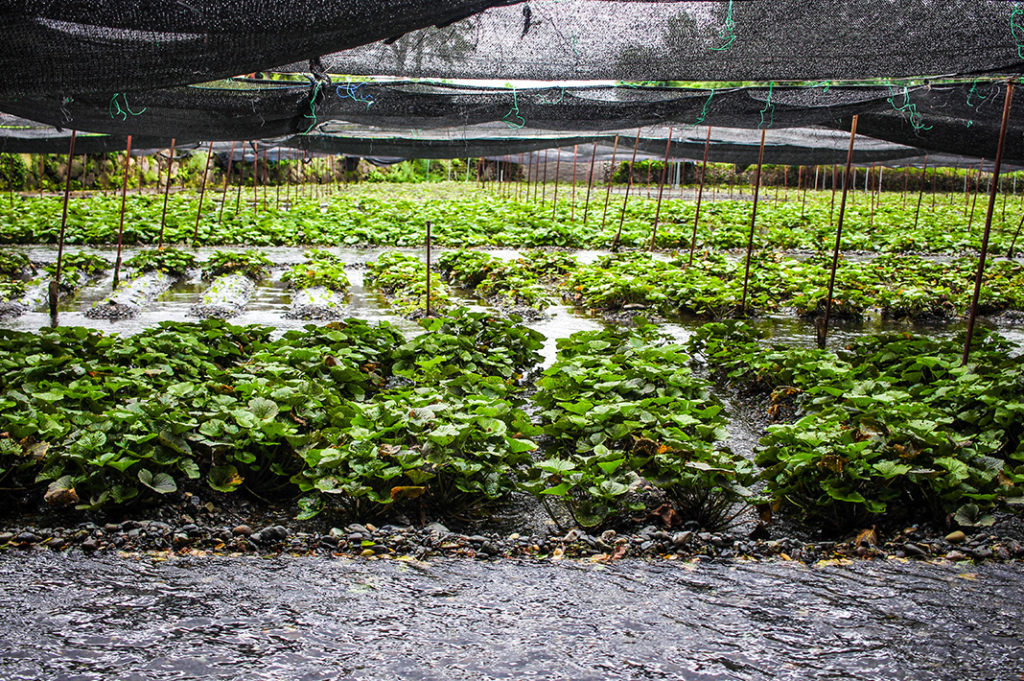 We visited in summer, at a time when the wasabi needs to be covered by black shades (kanrei-sha) to keep the water below 15ºC. A helpful sign explained that wasabi should grow 7 days in shadow and 3 days in light, which explains why they are protected for much of the year. The walking trails around the crops bring you low enough to see what's going on underneath. From above, at certain points around the grounds, the covered fields stretch out before you and around the bend like a wide, dark river.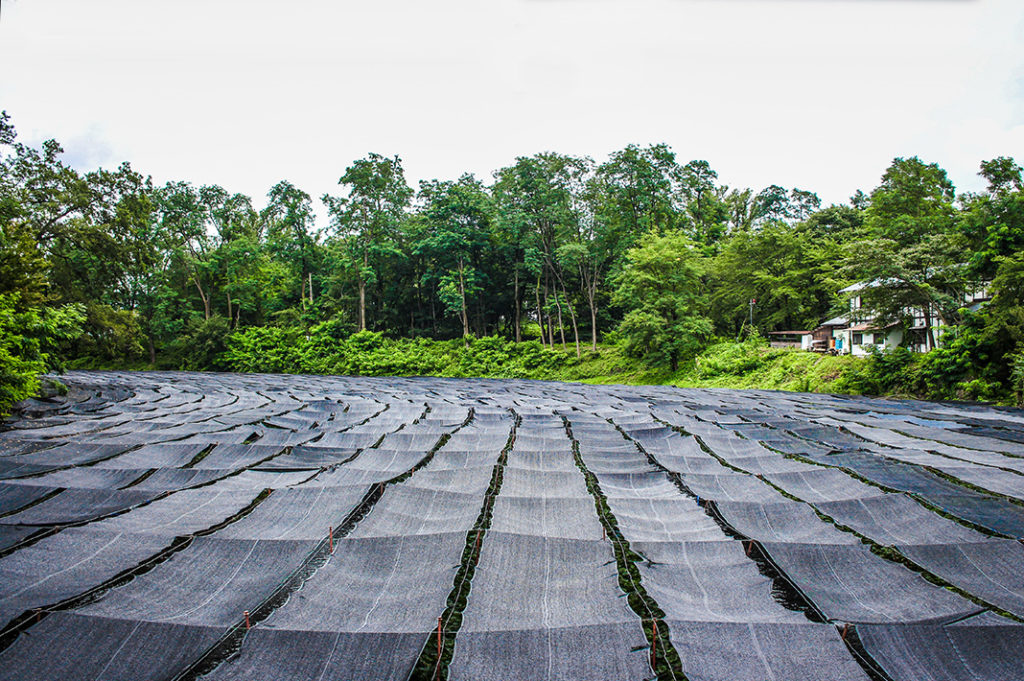 Wasabi on the menu
As interesting as these fields are, the majority of visitors are here to eat wasabi rather than look at it. Just inside the front entrance, you'll find an open food court area with a number of vendors selling all kinds of wasabi flavoured food and drink.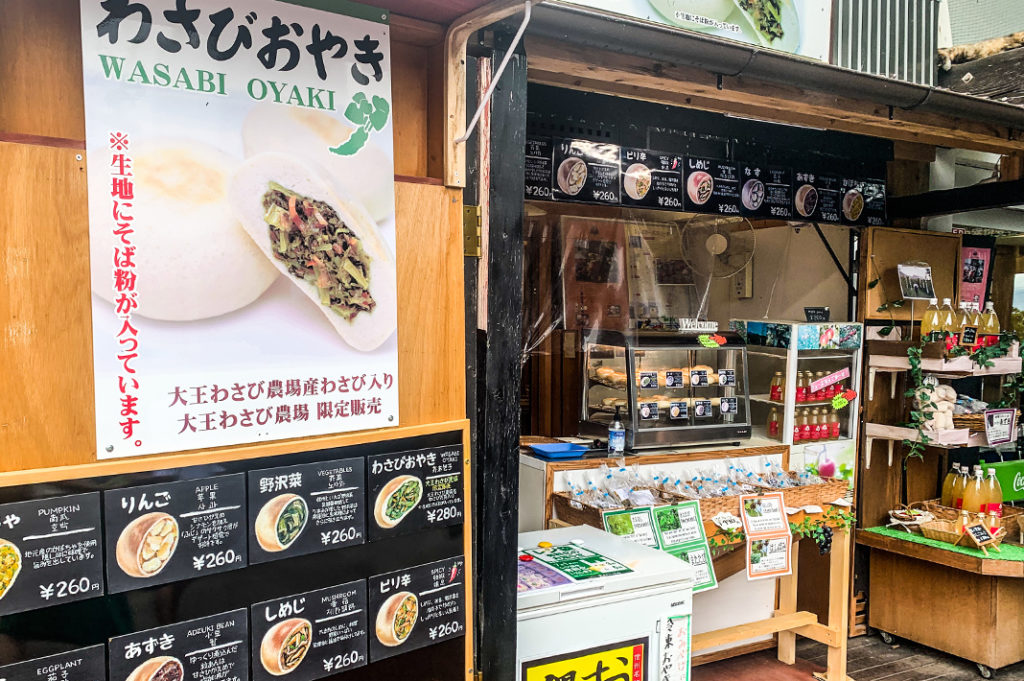 We had skipped breakfast so went for some quick snacks. First up was the croquette—a popular snack food all over Japan, with all kinds of delicious mashed up fillings inside. Here, though, it had to be wasabi flavour. The croquette had a crunchy crumb and soft potato filling but not a very strong wasabi flavour.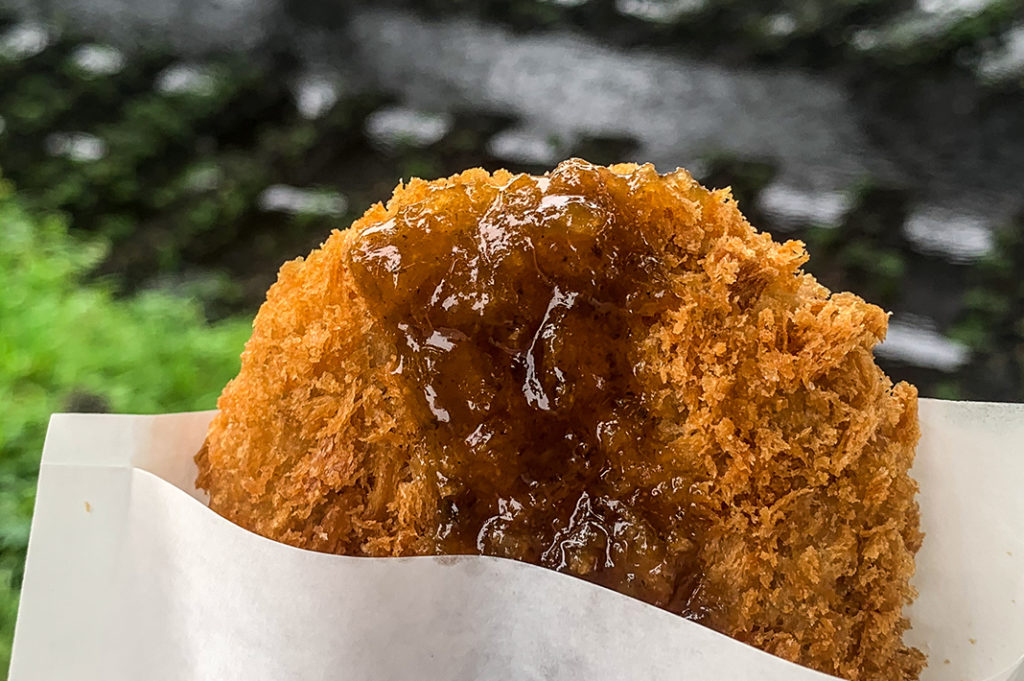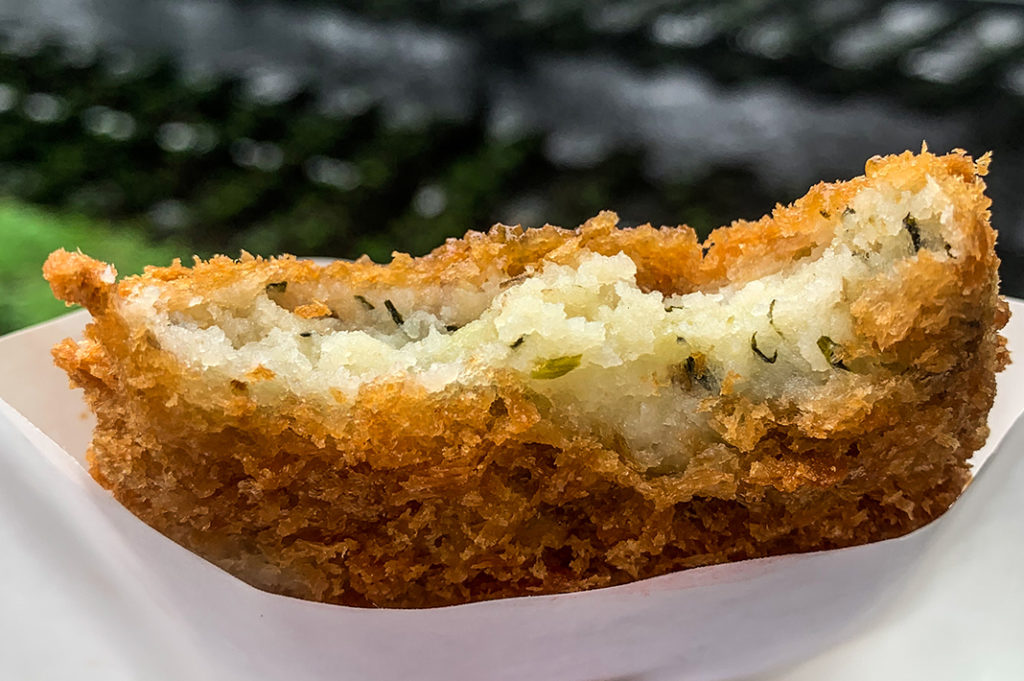 The oyaki, on the other hand, was filled with delicious veggies and the wasabi had a much stronger presence. Other snacks include wasabi flavoured ice cream, frankfurts, croquette burgers and wasabi beer.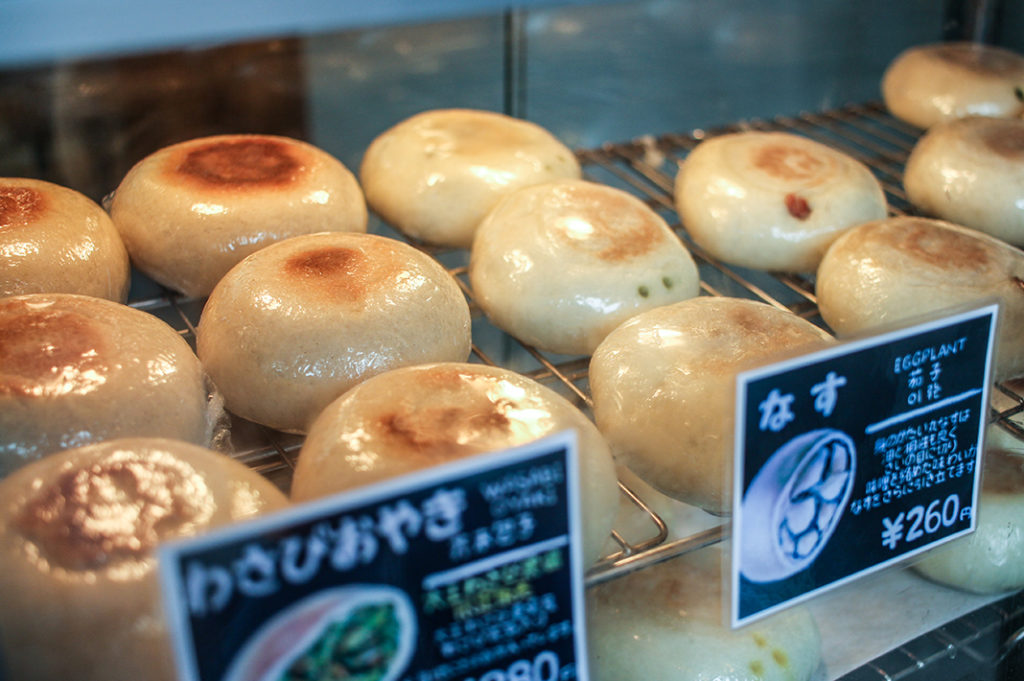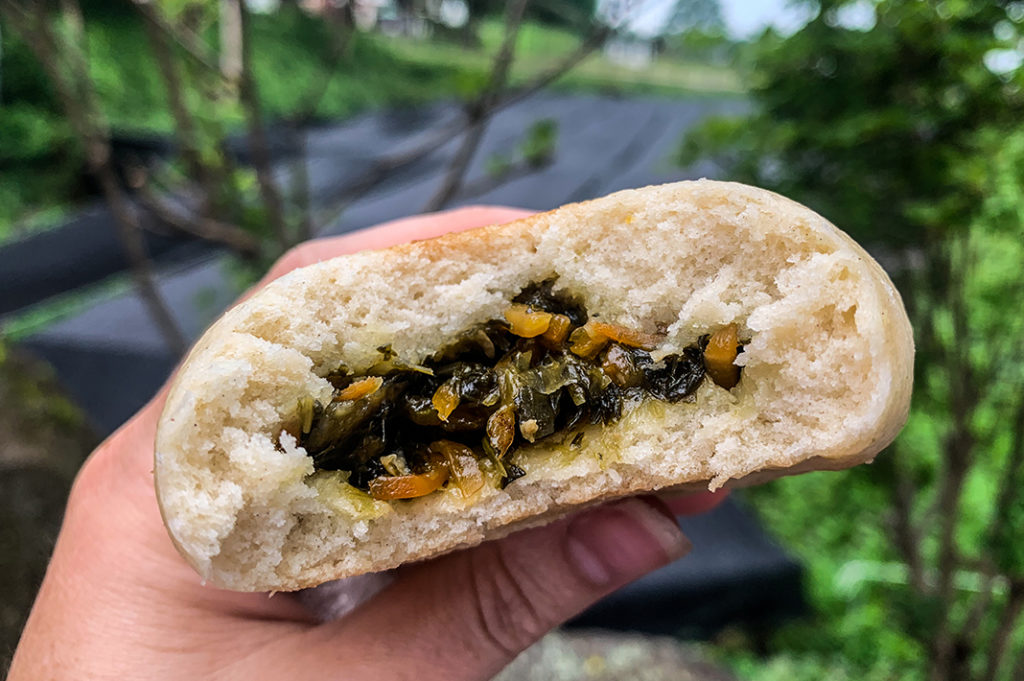 If you're looking for something a little heartier, there is a sit-down restaurant on-site where you can order things like noodle sets or curry. The exciting part of this is that you actually get a whole fresh wasabi with your meal that you can grate yourself.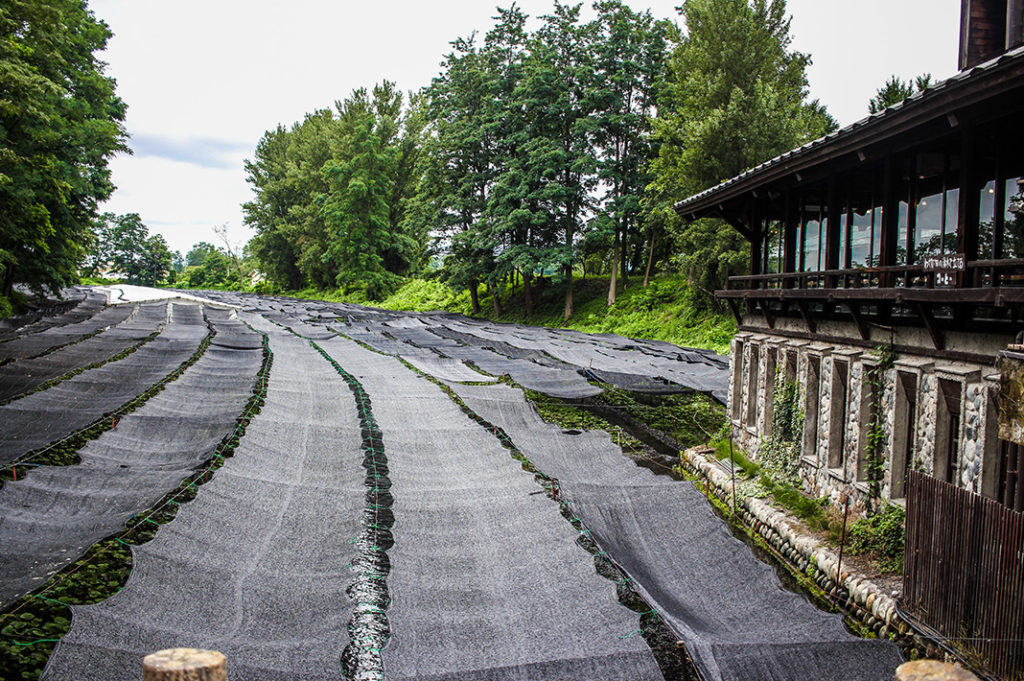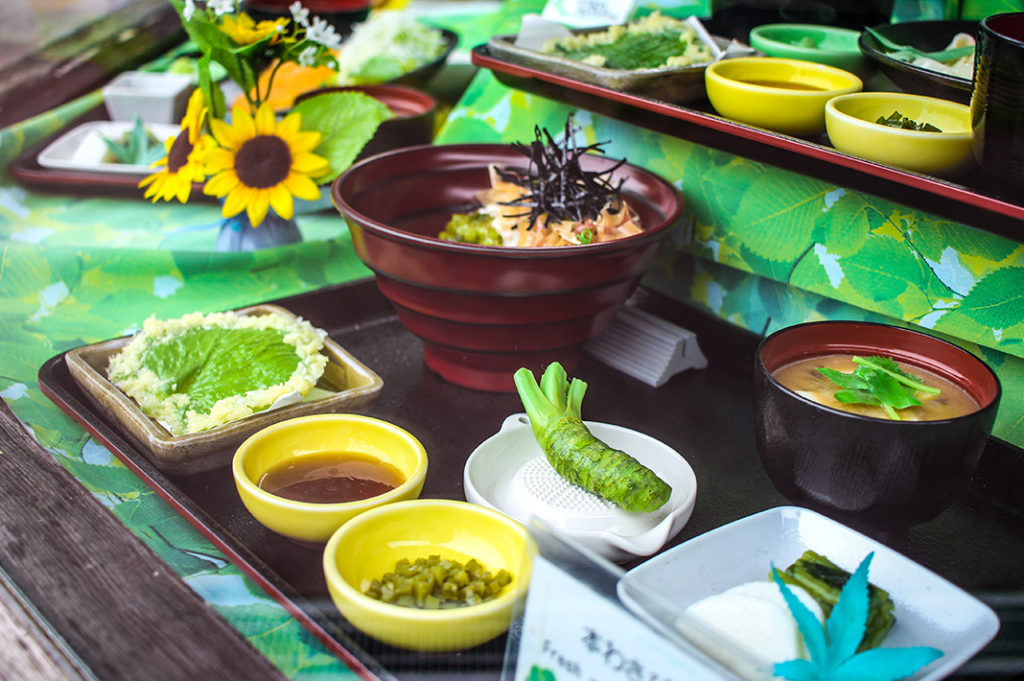 Sightseeing and Shopping
Around the grounds, there are a few references to Hachimen Daio, the ancient hero who inspired the farm's name and is thought to be the resident protector. You can pay your respects at Daio Shrine as well as at a small, eerie cave.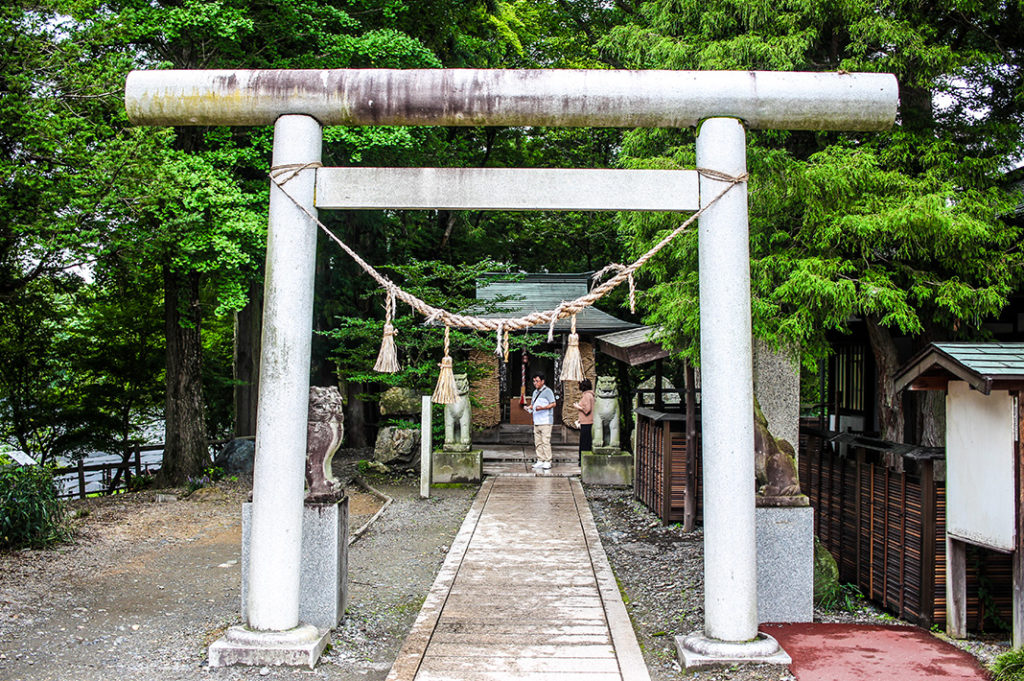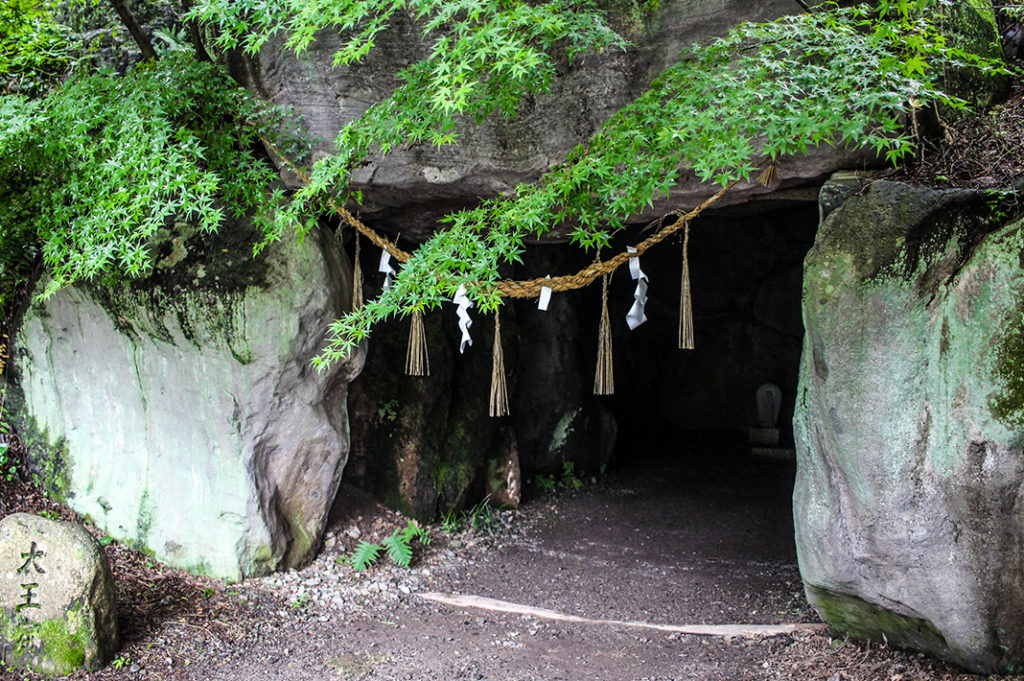 The Daio Wasabi farm map is actually quite full of attractions; there are lookouts, romantic bridges, boat rides on the river, famous watermills, as well as gift shops and a museum. You could even arrange to join in one of the chopstick or pickle making classes if the mood struck you.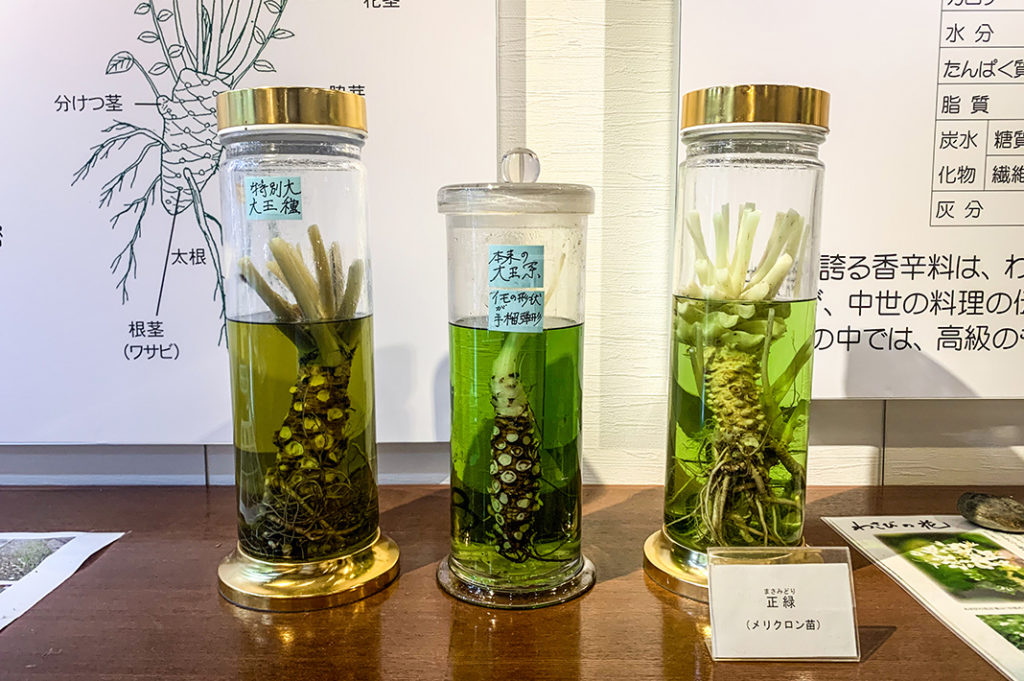 On your way out, be sure to browse the many wasabi flavoured snacks in the gift shop. Or perhaps pick up some fresh wasabi and a grater of your very own.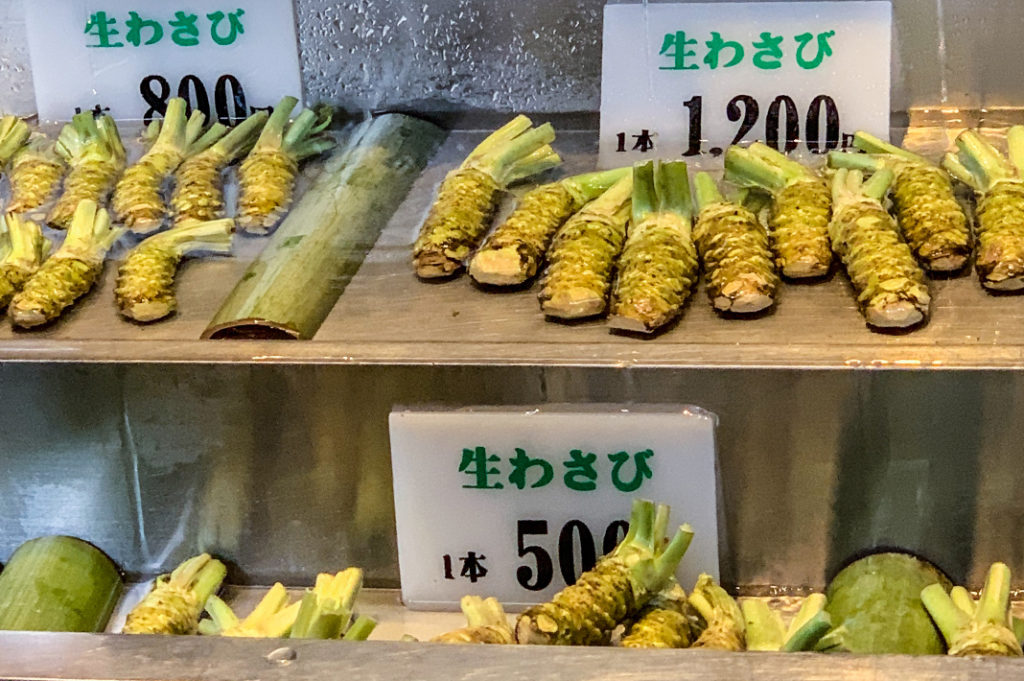 The next time wasabi makes you momentarily leave your body, use that time to think about the care that went into that mouthful; the fresh spring water, precisely angled beds and lengthy shade cloths, all perfected over centuries to deliver that rush!
Getting to Azumino via Matsumoto
The Daio Wasabi Farm is located in Azumino, not far from Matsumoto City, making it an ideal outdoor activity while staying in town. It's most efficient to travel by car although public transport is also possible.
From Matsumoto Station, take the JR Oito line to Hotaka Station (30 minutes, roughly 330 yen). These trains only run once or twice per hour so don't be late! The wasabi farm is then a quick 10-minute taxi ride from Hotaka Station (roughly 1,500 yen) or a lovely rental cycle if the weather is good. Depending on when you visit, there may be a tourist loop bus between Hotaka Station and the farm (10 minutes, 600 yen one way or 1,000 yen return). The timetable, in Japanese, can be found here.
Name: Daio Wasabi Farm
Address: 3640 Hotaka, Azumino, Nagano 399-8303
Open: Varies depending on the season
URL: https://www.daiowasabi.co.jp/
Post by Japan Journeys.