If you're looking for a special but affordable dinner in Kanazawa, a great place to head to is Fuwari. This upscale izakaya located on a quiet backstreet near Omicho Market is a favourite with locals and tourists alike for their stunning food.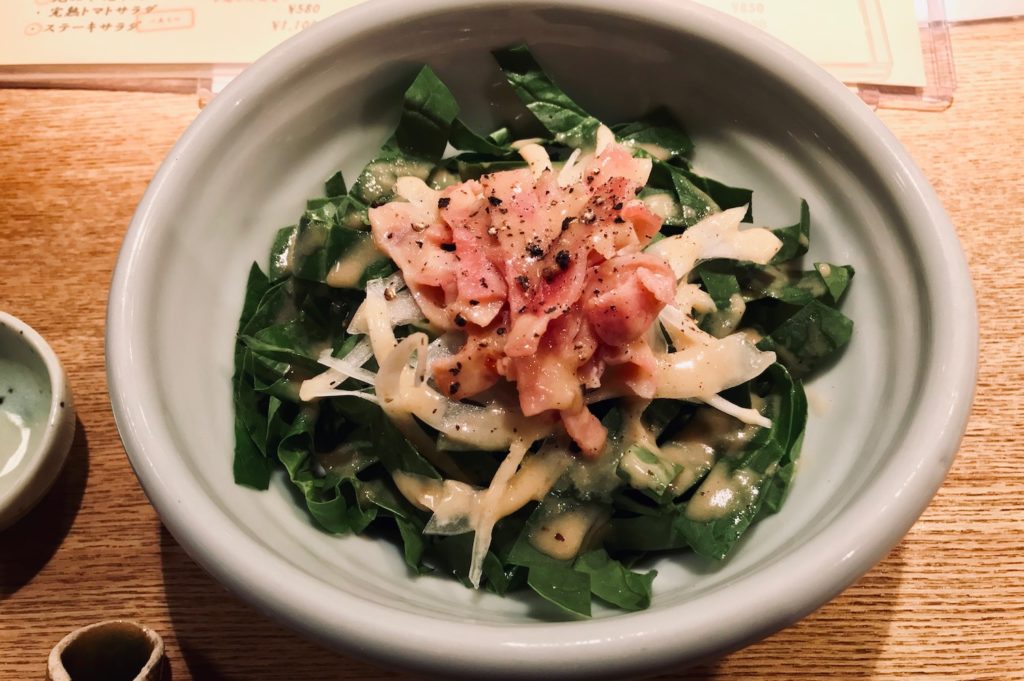 A wide variety of izakaya dishes at Fuwari
You might wish to begin with a spinach and bacon salad. Topped with slivers of onion, scattered with black pepper, and rippled through with a simple, savoury dressing, it's a lovely, light opener to an evening meal.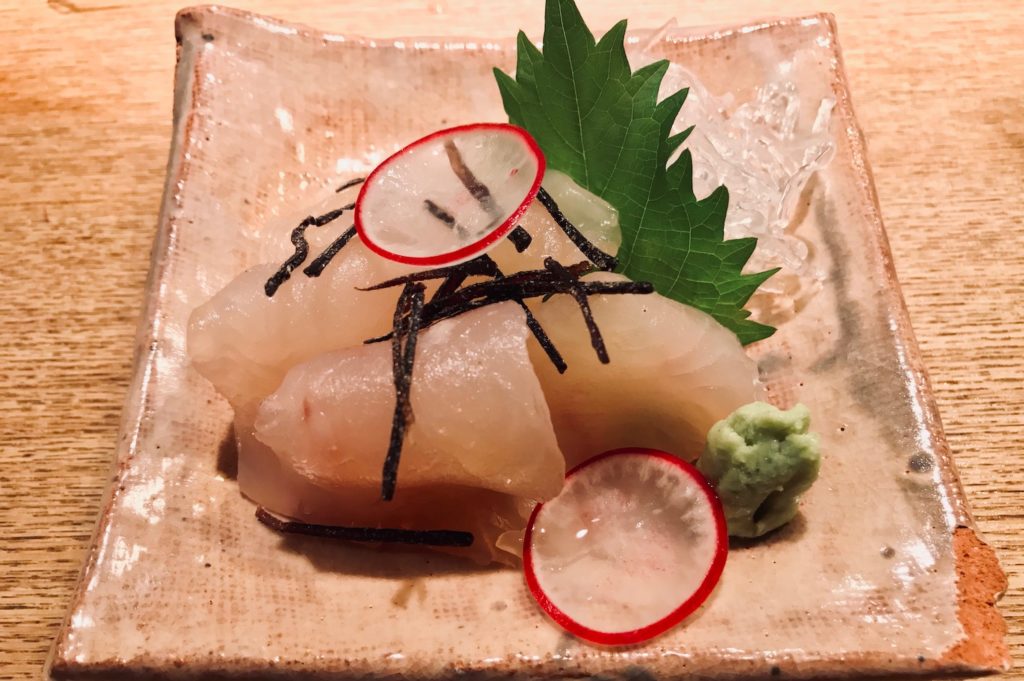 There will usually be a choice of various sashimi on the menu. If you see kelp-marinated sashimi on the menu, it's often worth ordering. The kelp adds a beautifully savoury dimension to each piece of raw fish.
One of their signature dishes is their "king" croquette – a minced beef and potato patty, covered in breadcrumbs and plunged into a vat of boiling oil. It is crisp outside, at once fluffy and molten within. This is the very definition of comfort food.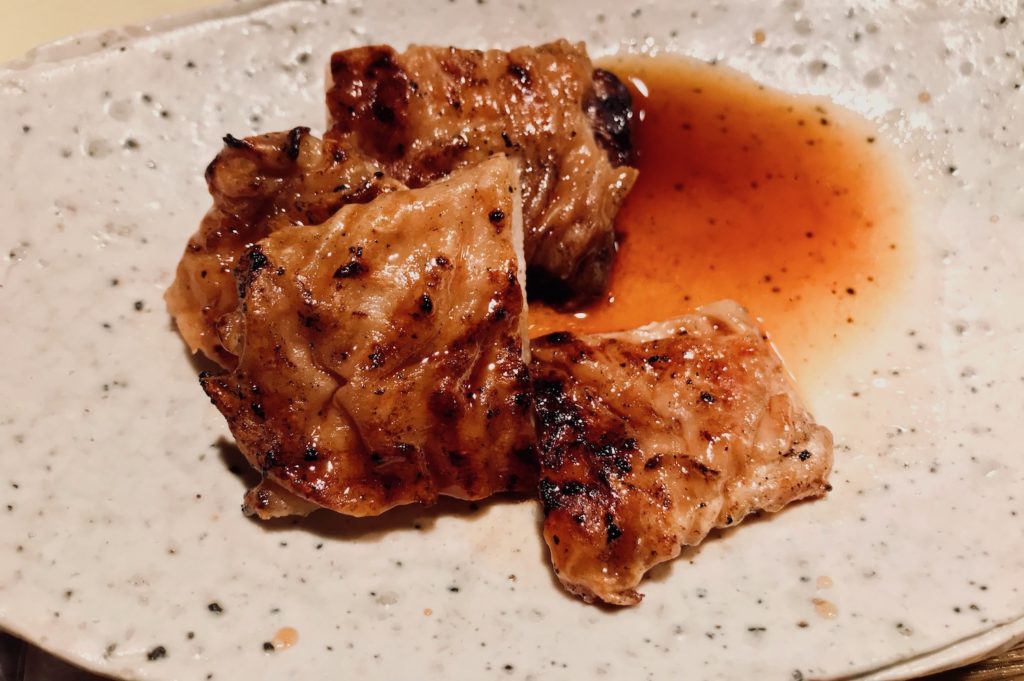 A great dish to eat at Fuwari is grilled intestine, or shiro. Not all restaurants do innards well, but here, they prepare and clean each piece beautifully, grilling it 'til gorgeously smoky. Sweet, creamy, and dressed with a divine soy-based sauce, you'll forget it's intestine. Don't knock it 'til you try it.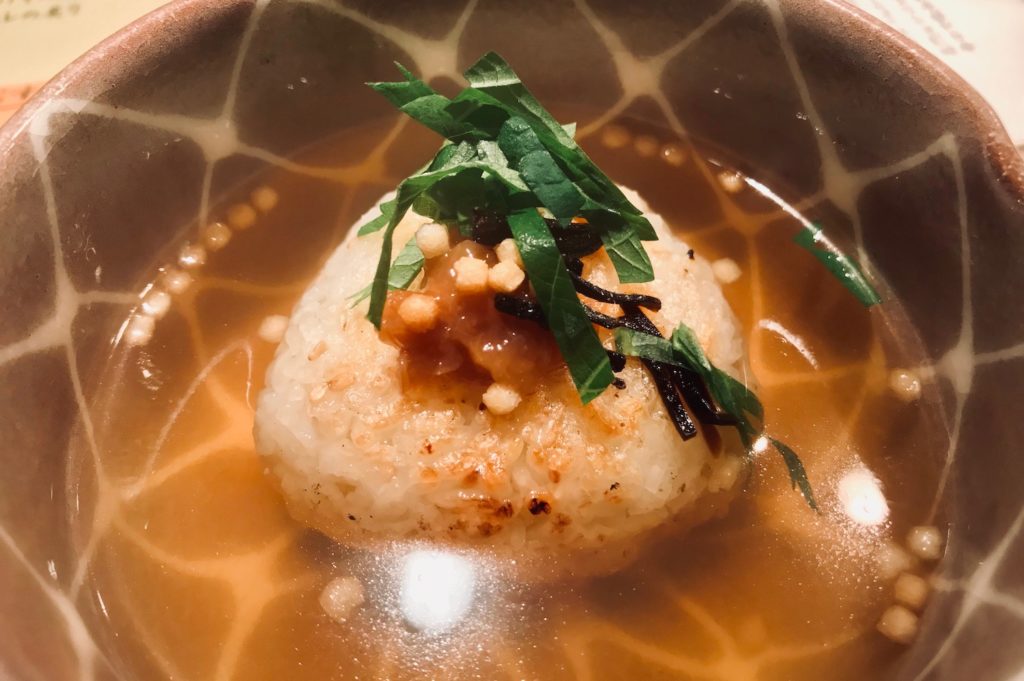 How to end a meal
A meal in Japan is considered incomplete without the shime—some kind of carbohydrate that's usually rice or noodles. At Fuwari, one beautiful way to finish dinner is with a yaki-onigiri chazuke. That's the grilled rice ball in tea and dashi. A small dollop of pickled plum and slivered perilla leaf on top adds a gorgeous herbal fragrance and acidity.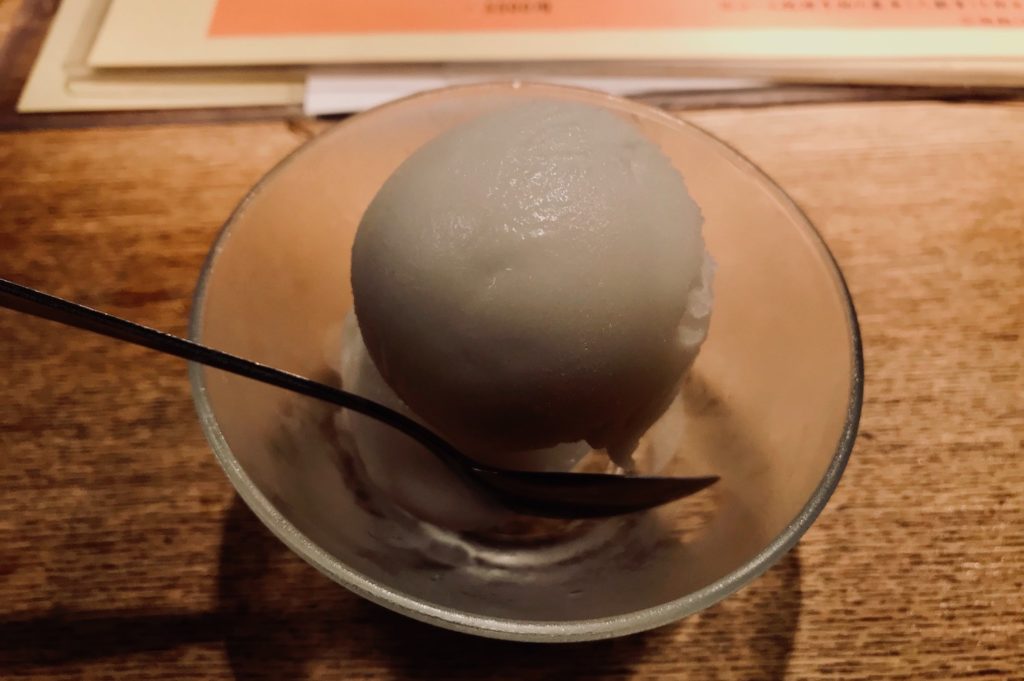 Pear sherbet is a perfect dessert at Fuwari
A meal isn't complete without dessert, but the last thing you need after a long izakaya dinner is something heavy and stodgy. Fuwari's pear sherbet is a beautiful way to finish a meal here. It's smooth and gently sweet, and sings pure pear flavour. You taste the essence of pear in each spoonful. It is as refreshing as stepping under a waterfall. You leave Fuwari with a spring in your step—a perfect end to an evening.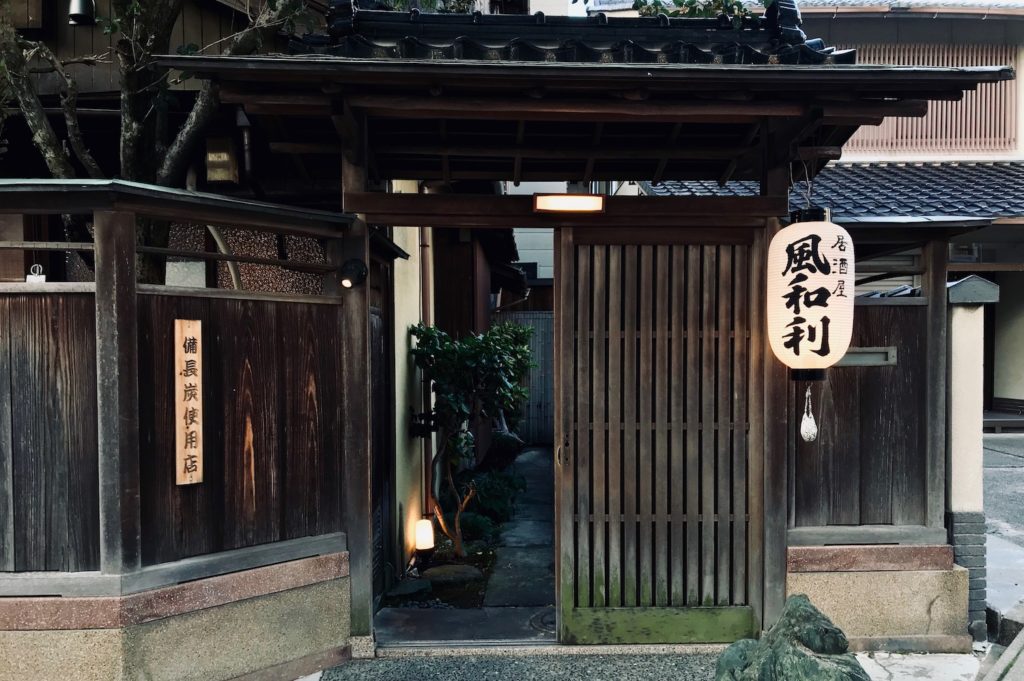 Know before you go
Its quiet backstreet location might suggest otherwise, but Fuwari is a popular izakaya. There are times when you might get lucky, but in general, don't expect to just be able to walk in. Reservations are essential here. Ask your concierge or a Japanese-speaker to make the call for you.
How to get there
Fuwari is a 15-minute walk from Kanazawa Station.
Name: Fuwari
Address: 2-6-57 Owaricho, Kanazawa, 920-0902
Open: 5:00pm–1:00am
Post by Japan Journeys.