Awashima Shrine: the Valley of the Dolls.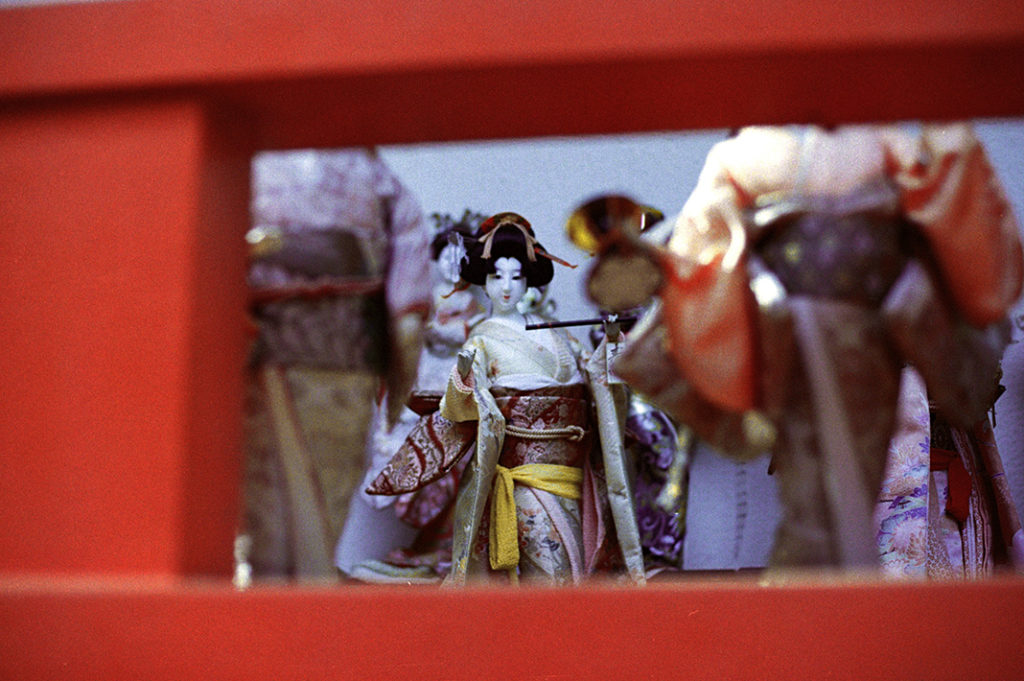 Japan is indisputably a land of wonders, marvels and peculiarities. New experiences present themselves on all levels of magnitude, from overwhelming (Koya-san, anyone?) to subtly memorable. Kada port's Awashima Shrine [淡島神社] falls into the latter category: peculiar, mysterious and just a little unsettling.
The shrine is home to thousands upon thousands of dolls. In particular, the majority are traditional Japanese 'ningyō': humanoid dolls depicting children or women. In Japan, people commonly use these types of dolls for the annual 'Hina Matsuri' (girls' day, or dolls' day festivals). Others depict Tenguu (mountain demons), Daruma or small garden statuettes, such as the familiar 'tanuki' (Japanese racoon).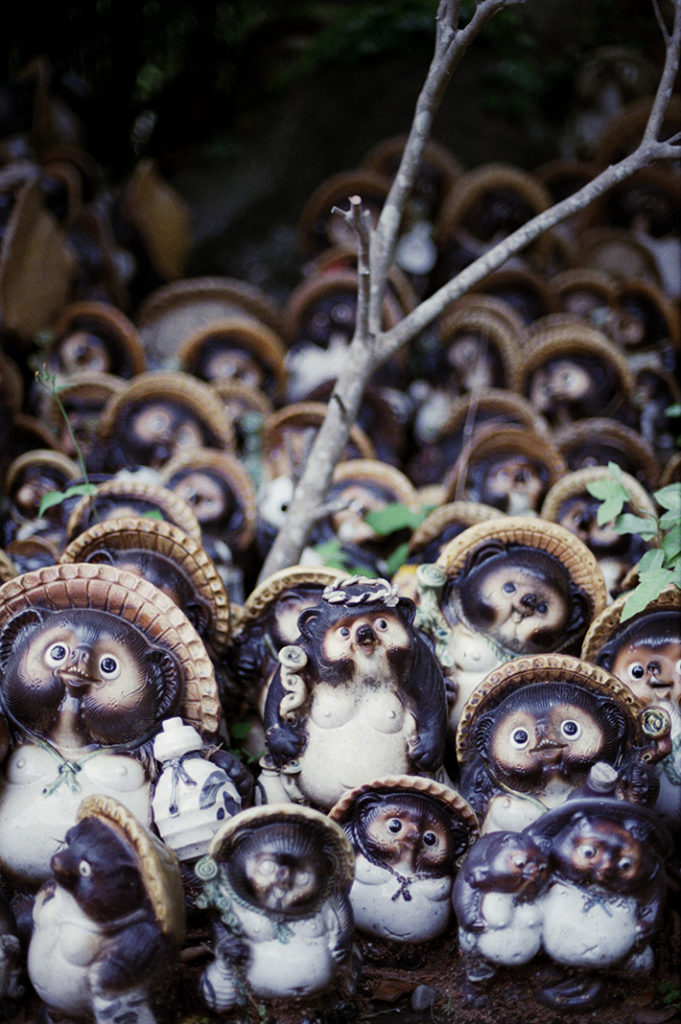 So… a shrine filled with unwanted dolls?
Most of us will be familiar with the feeling of unease that comes from sharing a space with a lifelike doll. They're a common staple of horror movies around the world (whether they're possessed, broken or simply a creepy scene-enhancer). Naturally, Japan is no exception. In fact, the 'haunted doll' archetype is so popular in Japan that Universal Studios in Osaka dedicated their infamous 'fright night' event to the 'curse of the living dolls' in 2016. They subsequently got into hot water with a number of doll-makers and retailers over the issue of using genuine dolls sourced from Awashima Shrine. The entire debacle is indicative of the value of dolls in traditional culture, and underpins the reason that Awashima shrine is home to an army of glass eyes and blank faces.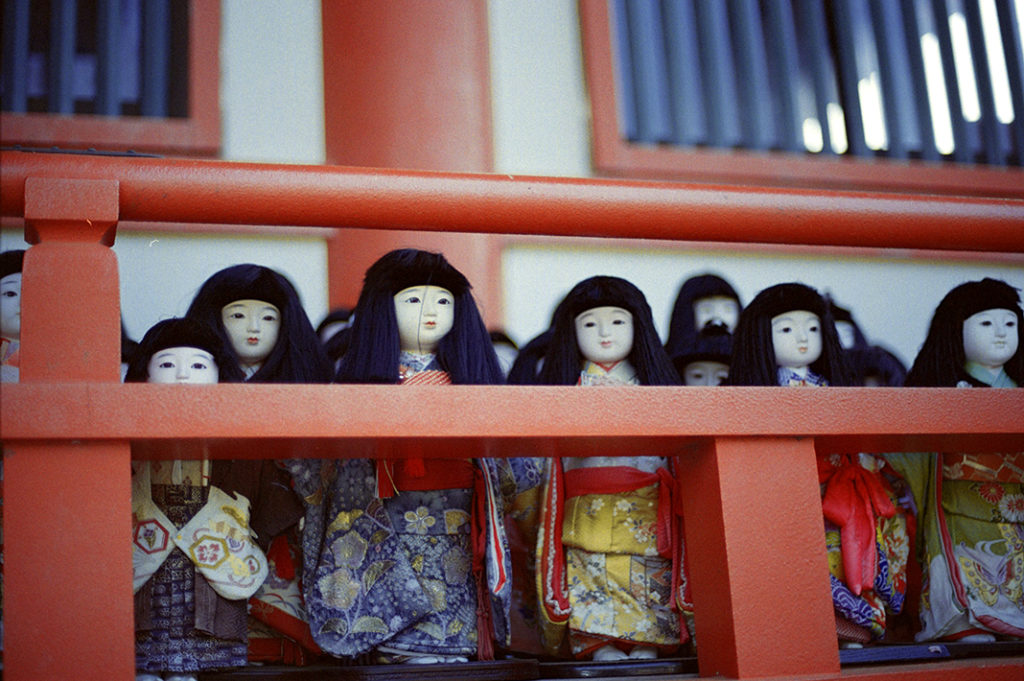 What is made cannot be unmade.
All the world's dolls start life as a collection of inanimate materials. Plastic, wood, porcelain; things that we don't consider to be sentient. At some point during the making of these dolls, a point of no return is passed. Is it the painting of the eyes? The stitching of the hair or the clothes? Regardless of when the transition is complete, the finished product becomes greater than the sum of its parts. The raw and lifeless materials become a totemic representation of our humanity, and we project ourselves and our values onto them, willing a new soul into existence. It follows that one can't simply 'throw away' an object which serves as a proxy for a human. As such, owners of these dolls donate them to shrines such as Awashima, allowing them to live out their days in the company of others.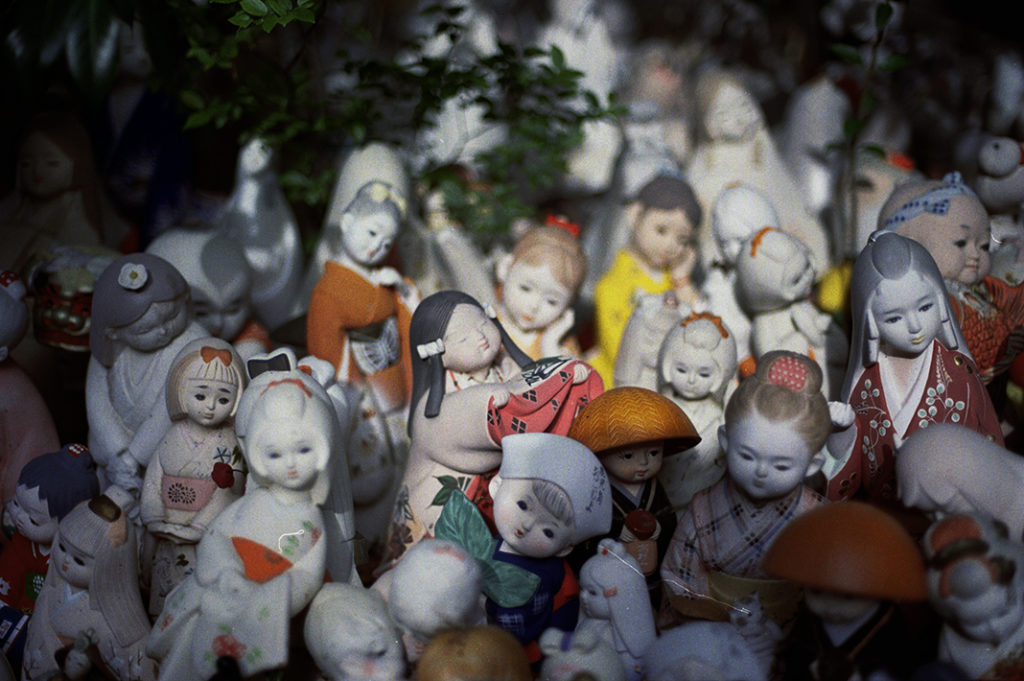 It's a doll's life.
Although Awashima shrine is not especially large, you'll want to spend a generous amount of time there. Visitors are welcome to photograph (but not touch) the dolls. As such, it's definitely worth bringing a camera to document your experience. The shrine's main balcony contains a collection of traditional Japanese dolls. Beyond this, the building is flanked by a variety of figurines depicting Japanese heroes, various animals and characters from folklore. Incredibly, the collection has become so large that additional storage spaces are now positioned all around the shrine. Decorative Buddhist statues reside on a small hill above the shrine, overlooking wooden huts containing row upon row of Heian period courtiers.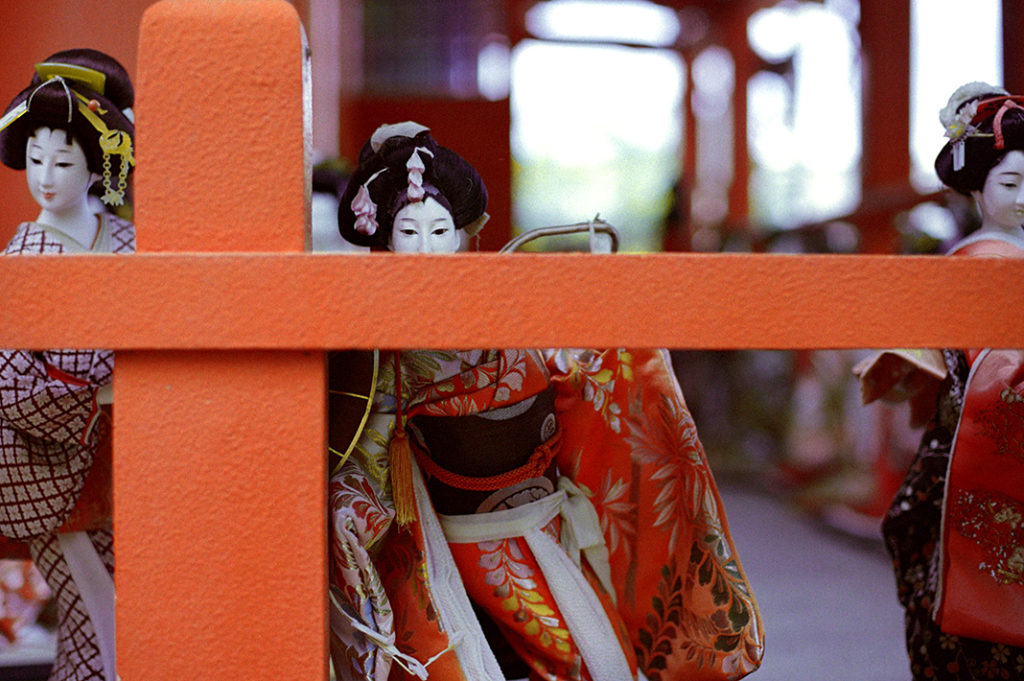 Japan's dolls through the ages.
Dolls are a huge part Japan's cultural history. Arguably, human-shaped figurines are a fundamental aspect of human history as a whole. Other types of popular Japanese dolls are the simple wooden 'Kokeshi' and the cult classic 'BJD' (ball-jointed doll). Kokeshi dolls are simple in design, with no arms or legs. Their makers carve them from a single piece of wood and paint them in bright traditional colours. Kokeshi dolls originate from northern Honshu, but are now popular all over Japan.
Contrastingly, highly skilled crafters create ball-jointed dolls with a type of polyurethane resin. These 'BJD' makers spend endless hours painstakingly carving and refining distinct facial features and movable limbs. Unsurprisingly, making hair and clothing can be an even more complex process, with makers rendering their clothing in perfect miniature form. However, Awashima is currently reserved for traditional types of Japanese figurines.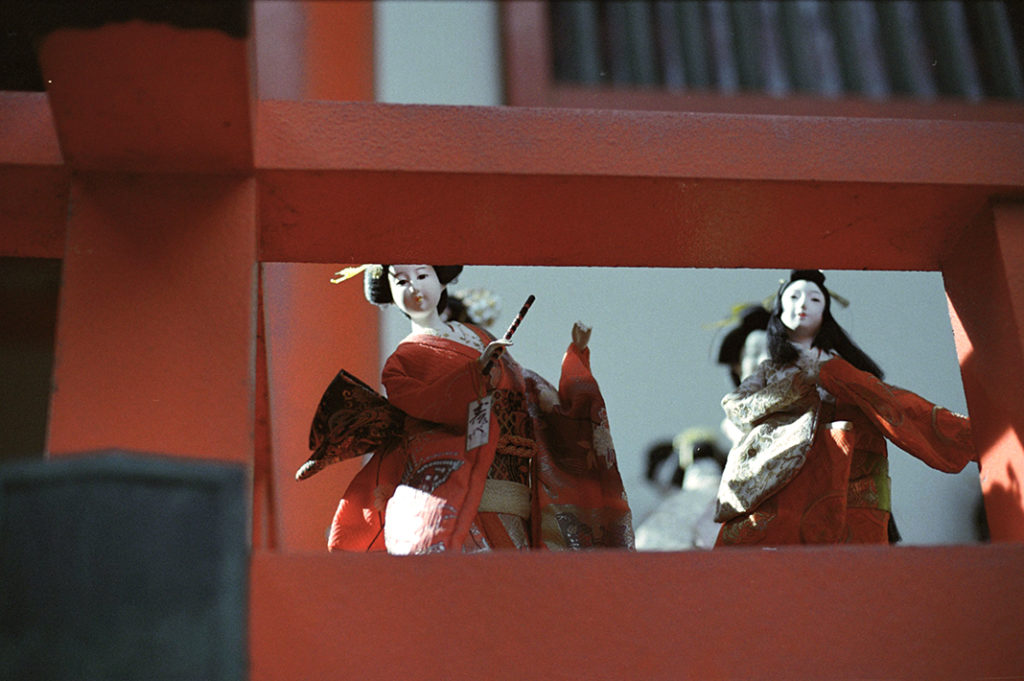 Accessing Awashima Shrine
It's certainly best to visit the fascinating Awashima Shrine as part of a day trip or two-day trip to the equally haunting islands of Tomogashima. The tiny shrine is a five minute walk from the port area of Kada from where the Tomogashima ferry disembarks and arrives. Be mindful of timing, as Awashima shrine's hours are 9am to 5pm. It would be ideal to visit before the 11am ferry departs for Tomogashima, or when you arrive back from the islands after overnighting.
Just as with Tomogashima, you can access Kada from Osaka's gigantic Namba station. Simply take the Nankai line to Wakayama-shi, before changing to the Kada line and disembarking at the final stop. You may even be able to ride the Kada line's fish-themed 'Medetai' local train!
The shrine itself lies 1.5km from Kada station, directly through the centre of the small town. You can easily cover the distance on foot in 15-20 minutes. If you have extra time, you can walk beyond the shrine along a road that leads to the sparkling inland sea. Keep walking, and you'll find the intriguing Kada Battery Ruins or the Takurazaki Lighthouse.
The promenade in front of the shrine is usually home to a local fish and food market throughout summer and makes an ideal location for watching the sun set over the Seto Inland Sea. Awashima shrine features ramps as well as steps, and most of its grounds are wheelchair accessible.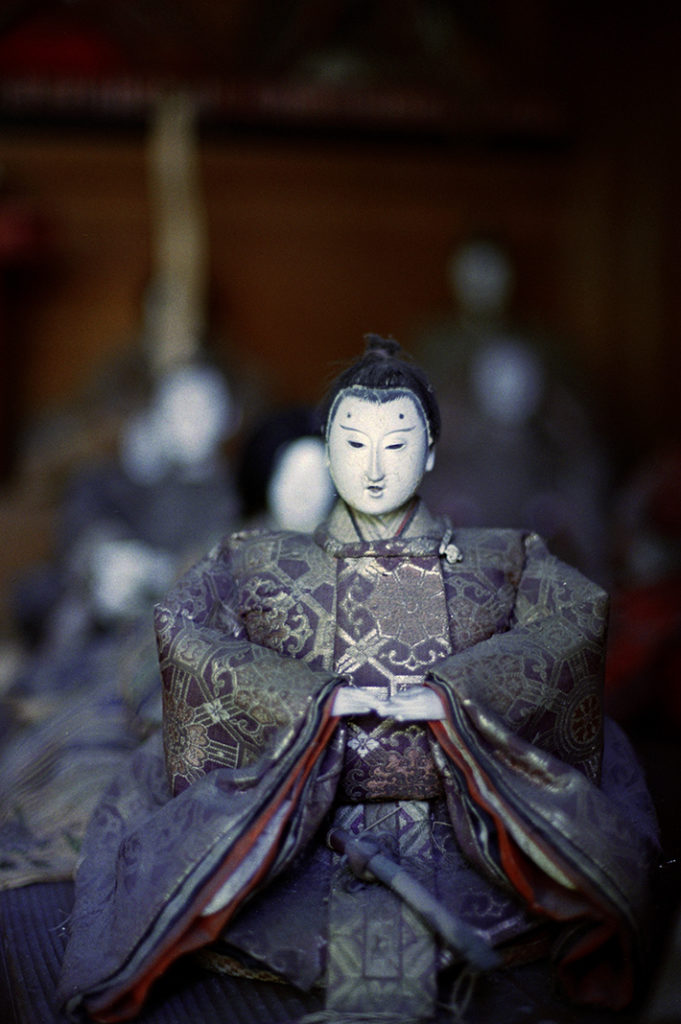 Post by Japan Journeys.