Each of Japan's 47 prefectures has something they're particularly proud of; in Niigata, it's rice. The geographic conditions of this hilly area produce a high quality grain that's sought out and enjoyed by millions across Japan. But what would a bowl of rice be without some Japanese rice wine (sake) to wash it down? Thankfully, the Niigata folk thought of that, too. In addition to rice, they are also one of the top sake producing regions in Japan. If you're in the area and fancy a local drop, be sure to check out the Ponshukan Sake Museum! 
Ponshukan Sake Museum
With three locations in Niigata (Echigo Yuzawa Station, Nagaoka Station and Niigata Station), Ponshukan Sake Museum gives visitors the opportunity to sample over one hundred local varieties in exchange for a fistful of coins. On a recent ski trip to Gala Yuzawa, we found ourselves at Echigo Yuzawa Station and decided to warm up a little inside the museum.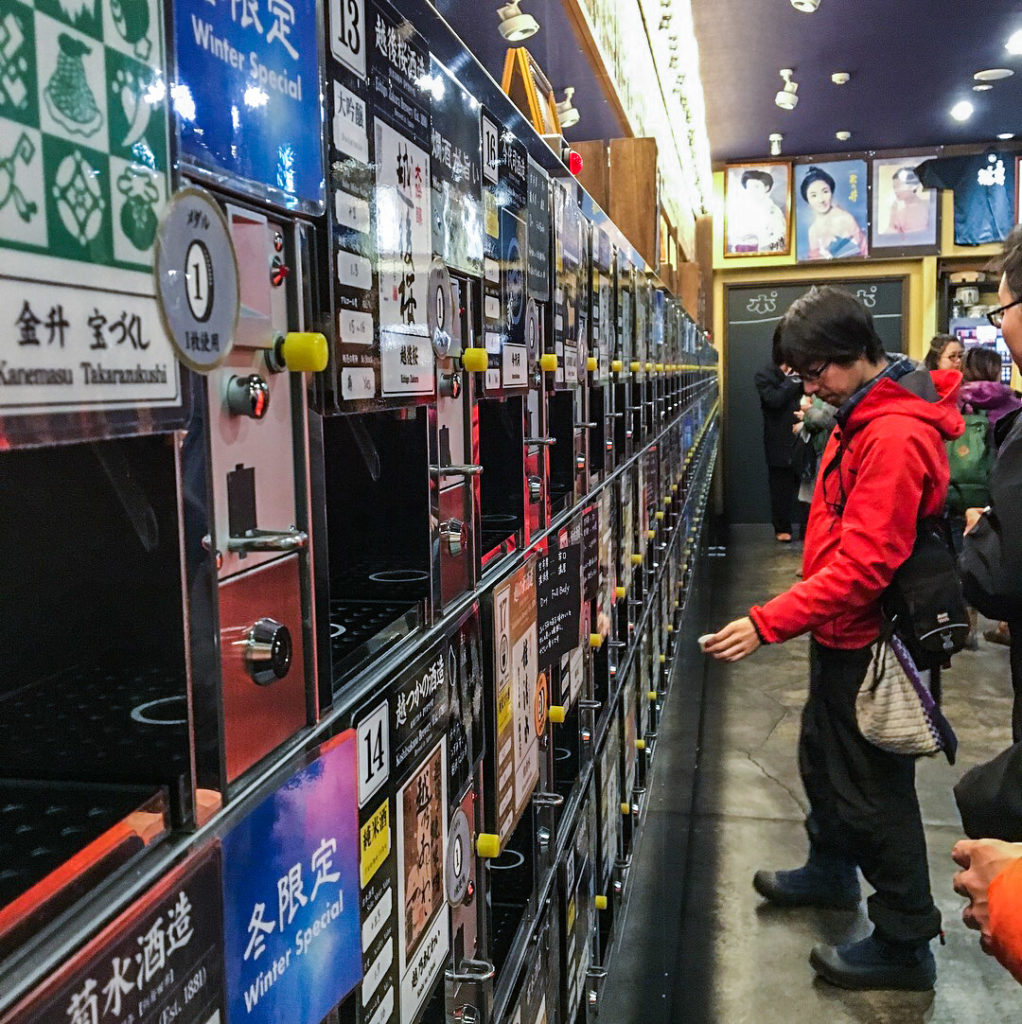 The Tasting Corner
Each of the three branches offers a tasting corner, which are the rows and rows of small vending machines built into the wall. There are over one hundred local Niigata varieties on offer from over ninety breweries. And for as little as 100 yen a pop, it's nihonshu (sake) heaven! 
When you first enter, you'll need to pay 500 yen which gets you a cup and five tokens. Typically one token buys one shot of sake, though there are some that will require more. Take a look around and read the helpful tasting notes and rankings on display to help you choose. When you're ready, simply insert your token, place your cup on the tray and you're on your way!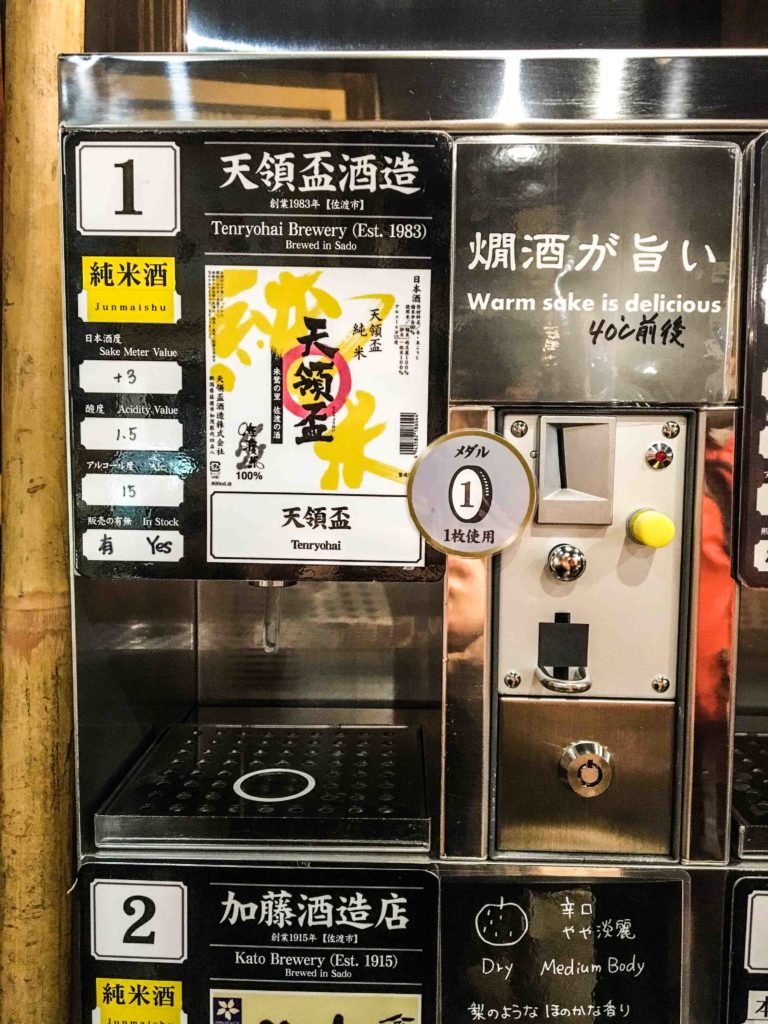 Some of the vending machines will list characteristics and even let you know if the sake should be served hot. If so, there is a small bath of hot water on the counter where you can warm up your drink. Once you've sampled your fair share and found your favourite, you can pick up a bottle or two to take home.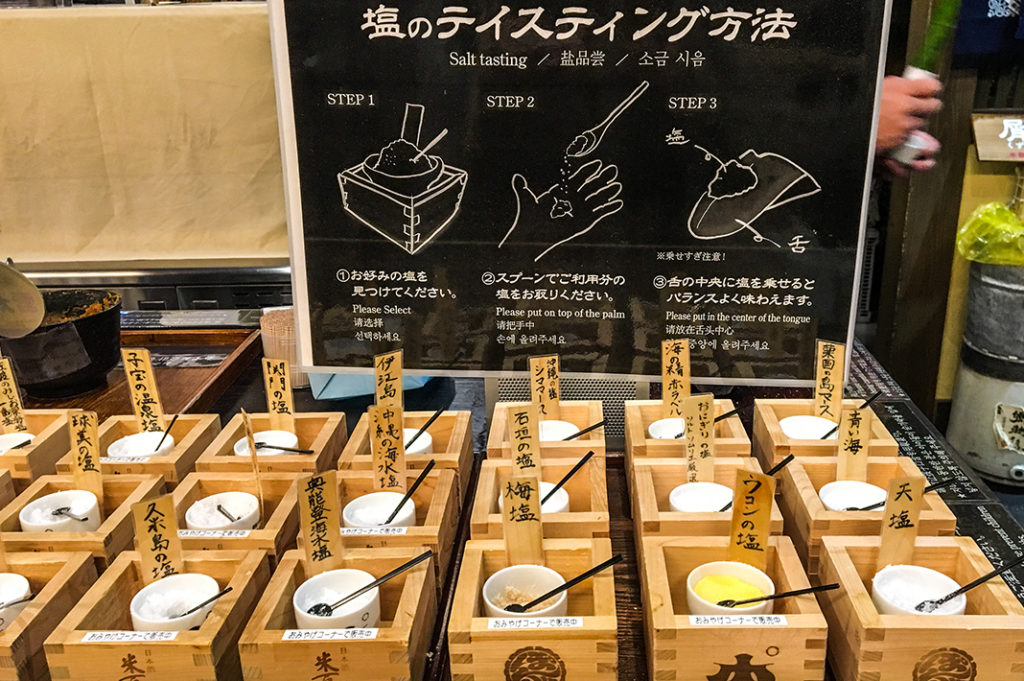 Food tasting
There is also a curious looking display in the center of the room where you can indulge in salt and miso tasting—more delicious products of Niigata. To try the salt, follow the diagram: scoop some onto your palm, place it onto your tongue and experience the flavour.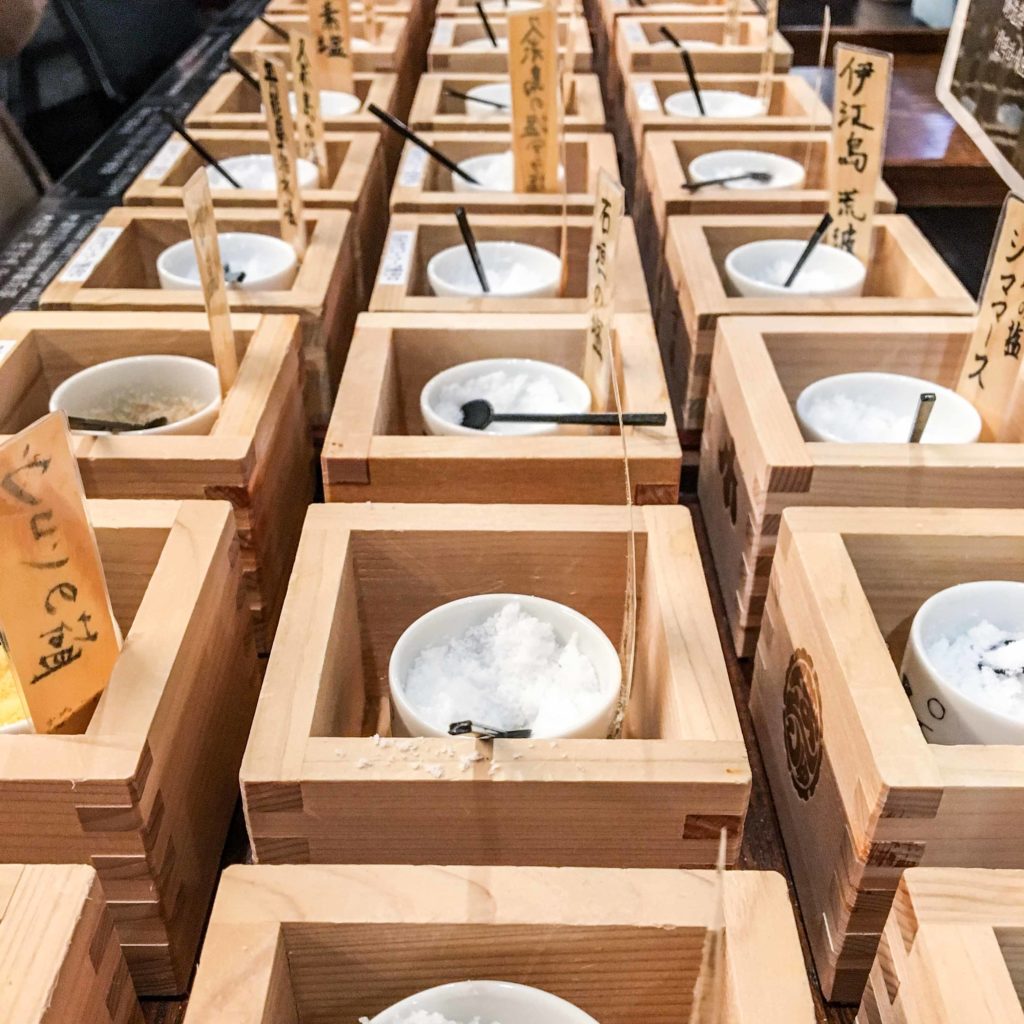 Admittedly, it felt strange to be eating so much salt; the miso tasting was a little more kosher. Best of all, you could buy fresh cucumbers which were floating in ice water to use as a vehicle for the umami rich miso. Highly recommended!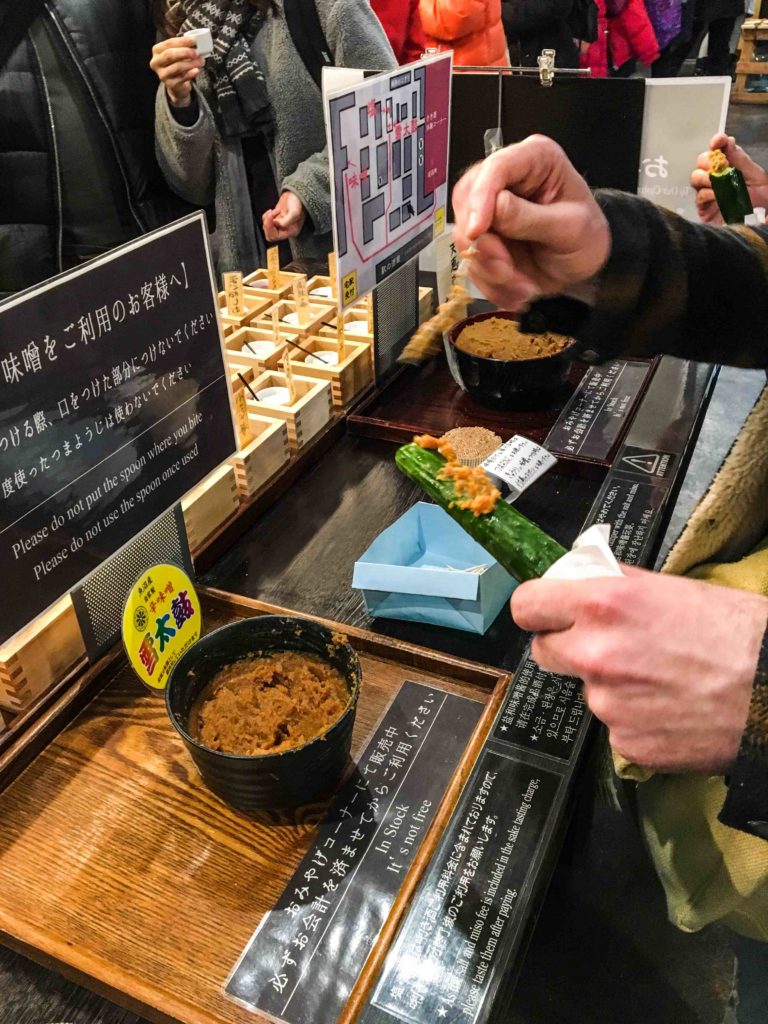 Hot Sake Bath
The fun doesn't stop there; the Echigo-Yuzawa Ponshukan branch has one more, unique, attraction: a hot sake bath. Located next to the museum, the Ponshukan Onsen features hot, slightly alkaline water laced with—you guessed it—sake! Only a small amount is added, and it's said to be good for your skin and improve circulation. You'll need to pay an additional fee to enter, and towels and amenities can be rented or bought. 
With so much to learn about and sample, Ponshukan Sake Museum is a must for veteran sake lovers and the casually interested alike. Come with some loose change and leave with hazy vision, red cheeks and perhaps a bottle of your new favourite Niigata Nihonshu!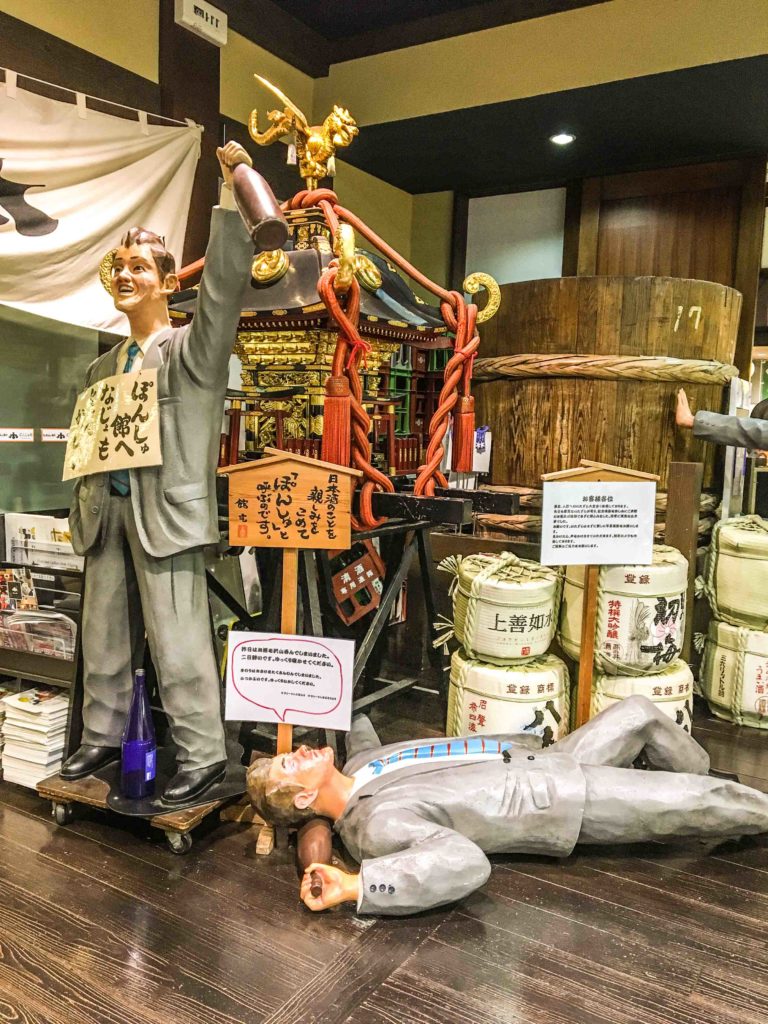 Access
The most direct way to access the Yuzawa area is by taking the JR Joetsu Shinkansen from Tokyo Station. The 'Toki' train will service all three JR stations mentioned above and the 'Tanigawa' train will get you as far as Echigo Yuzawa. From there, you can transfer to the Toki train to access Nagaoka or Niigata. The trip will last less than two hours.
Where: Ponshukan Sake Museum
Address: 1-96-47 Hanazono, Chuo-ku, Niigata-shi, Niigata-ken (link)
Open: 9:00am until 7:00pm
URL:  https://www.ponshukan.com/
Post by Japan Journeys.