Food lovers, prepare yourselves for one of the most dangerous foodie activities in Shibuya. It's not sushi, it's not renowned international fare, it's not impossibly kawaii sweets—it's all of the above and then some. Nestled beneath Shibuya Station, Tokyu Food Show is a sprawling 'theatre of food' where you can find pretty much anything you could imagine, as well as a whole lot of stuff you never knew existed. It's a place to shop for fresh produce, gourmet ingredients or simply grab a quick bite. In short, it's a depachika you simply have to check out.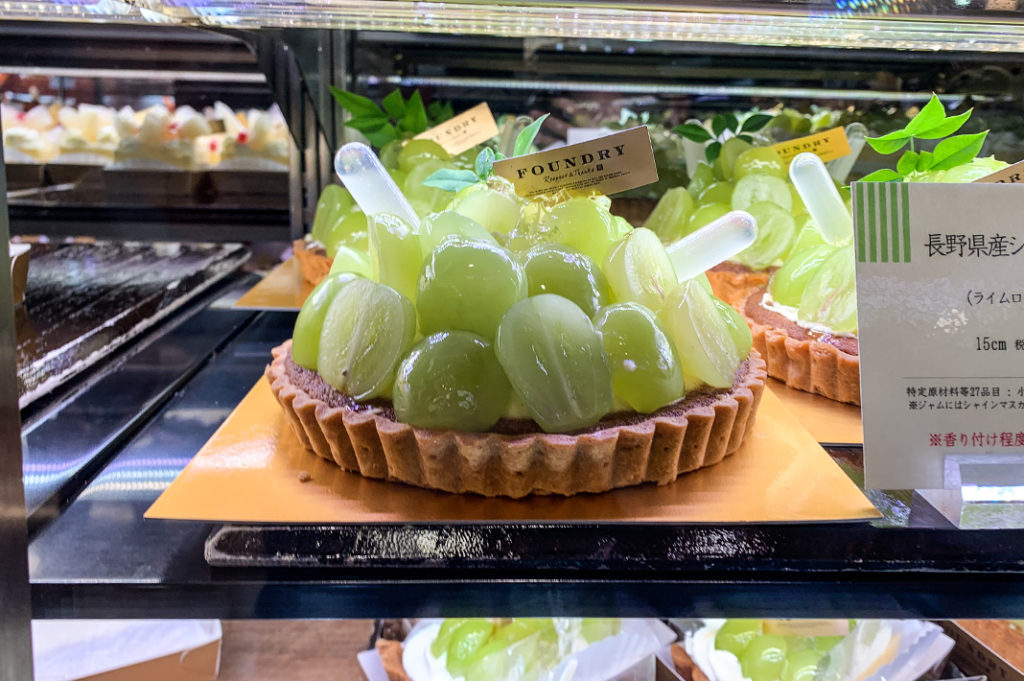 What's a depachika?
A portmanteau of depa (a contraction of 'department store') and chika (Japanese for basement), depachika can be found below many of Japan's big department stores. They are always a hive of activity and are the upscale, downstairs equivalent of a local market.
To find a depachika, you first need to find a department store. Some great options include: Midtown in Roppongi, Matsuya or Mitsukoshi in Ginza and Odakyu, Keio or Isetan in Shinjuku. But today, we're exploring the Tokyu Food Show beneath Shibuya Station.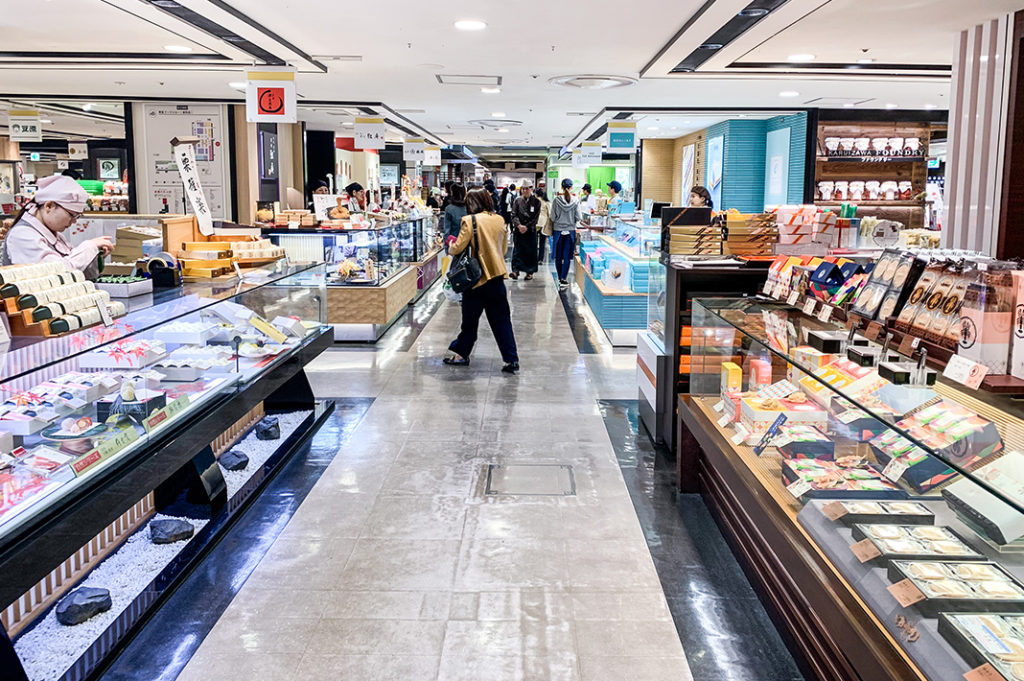 Exploring Tokyu Food Show
Tokyu Department Store sits beside/inside/above/underneath Shibuya Station, and is home to a popular depachika called Tokyu Food Show. It's a bustling place with a few great areas to explore. One section is all about groceries; you can find imported ingredients at the high-end Seijo Ishii supermarket or an array of fresh seafood and perfect cuts of meat at the delicatessen. If you want to blow your daily budget, you can do so on a single gift-wrapped melon or small punnet of white strawberries at the greengrocer.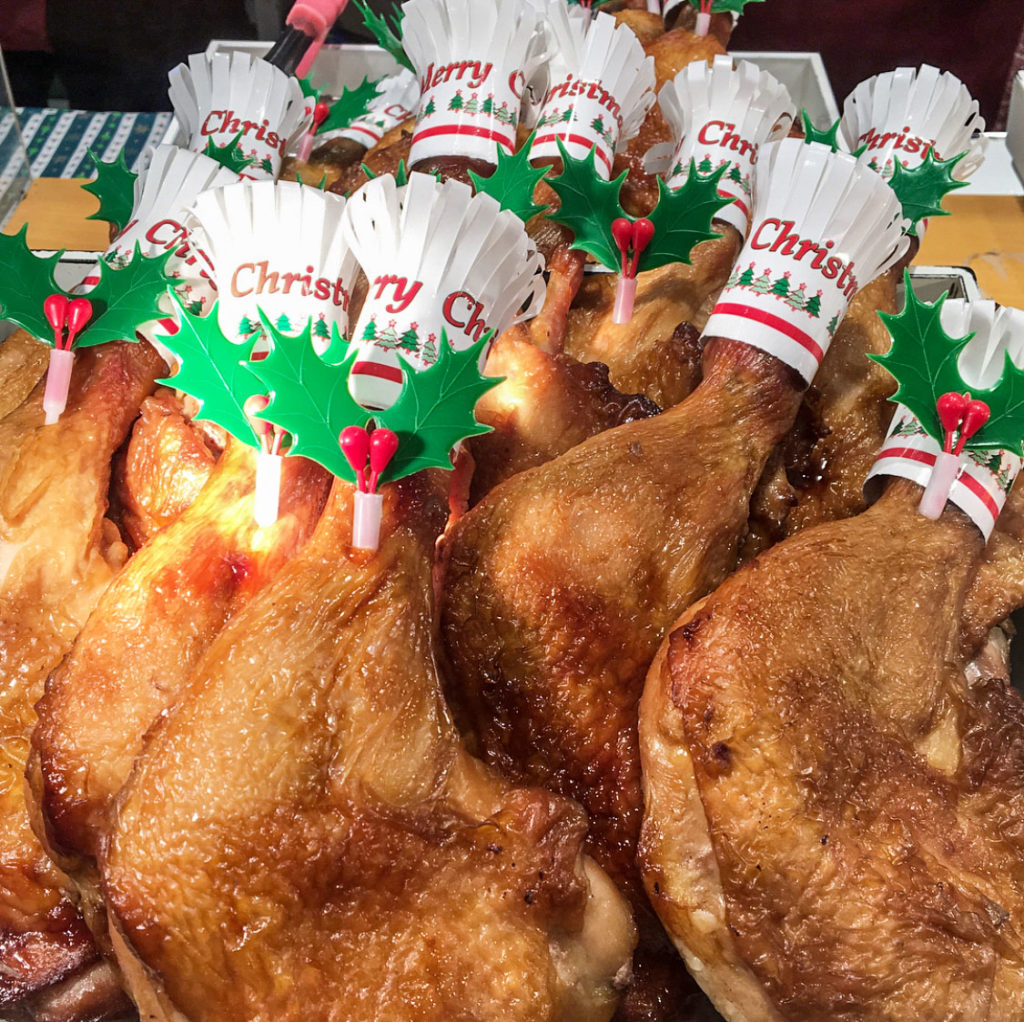 Make your way into the next section where you'll find dozens of stalls selling a mind-boggling, stomach-rumbling array of chocolates, sweets, bento boxes and pre-made meals.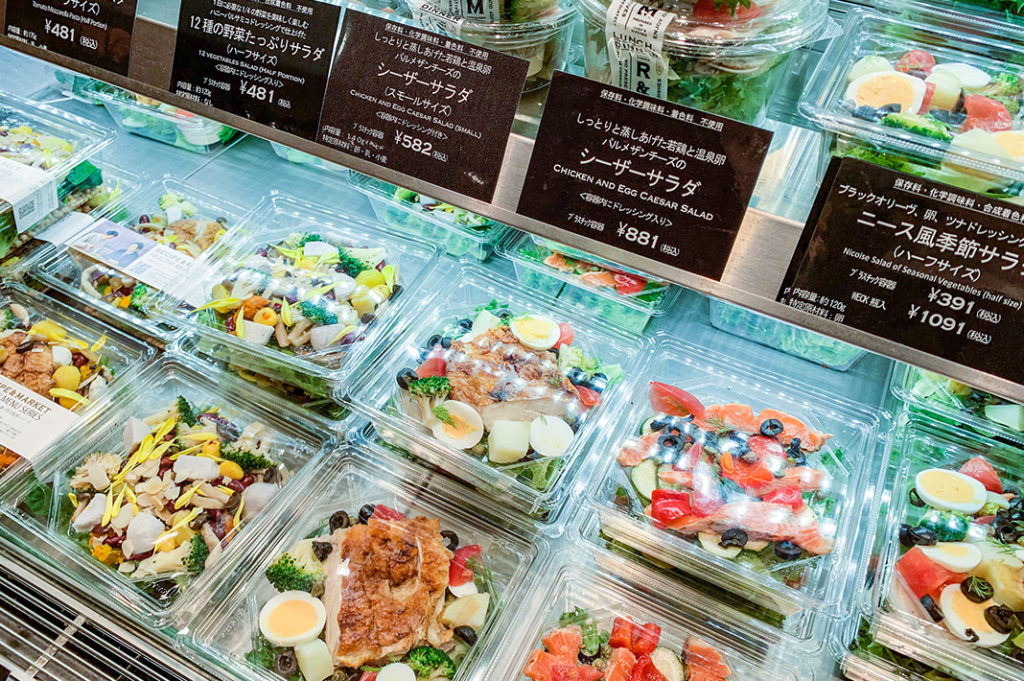 It's home to many reputed brands, including Origines Cacao by master chocolatier Yukihiko Kawaguchi and Le Boulanger Dominique Saibron from France. Naturally, you can also find some gourmet cheese and wine to go with that bread.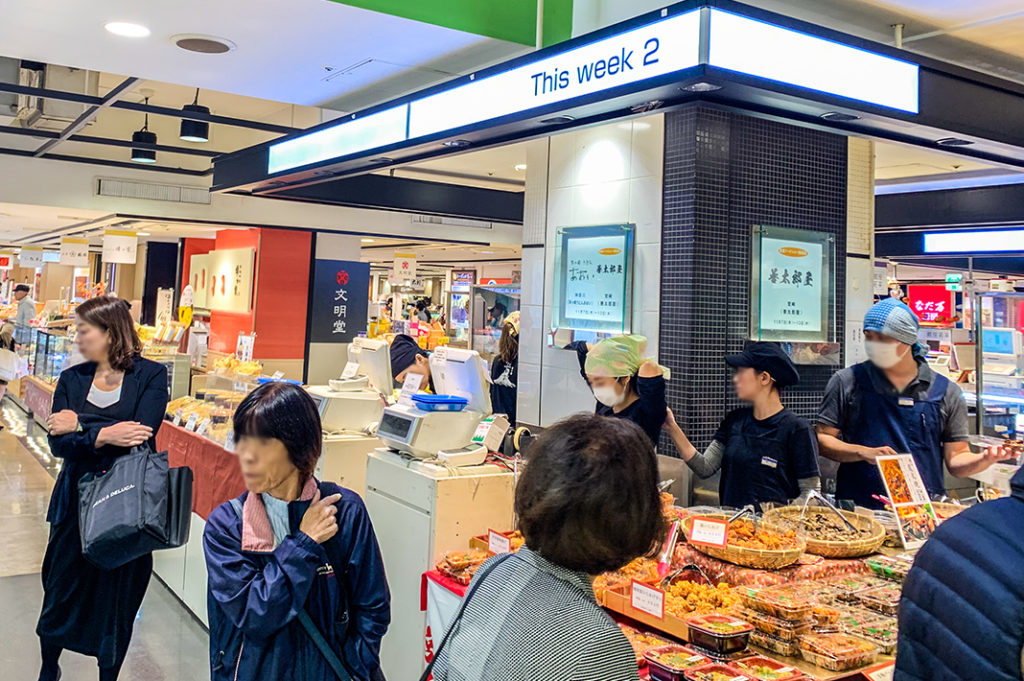 There are even a number of sections devoted to weekly rotating pop-up stalls, so each visit will present new treats for you to ogle and sample.
Sweet and Savoury Selections
Sweet tooths, beware. The most perfect little treats can set you back quite a few yen, so play it cool. With so many to choose from, make sure to try the samples before you decide which one to buy!
Many of the confectioners offer fancy looking gift-wrapped boxes, which make great 'thank you' gifts.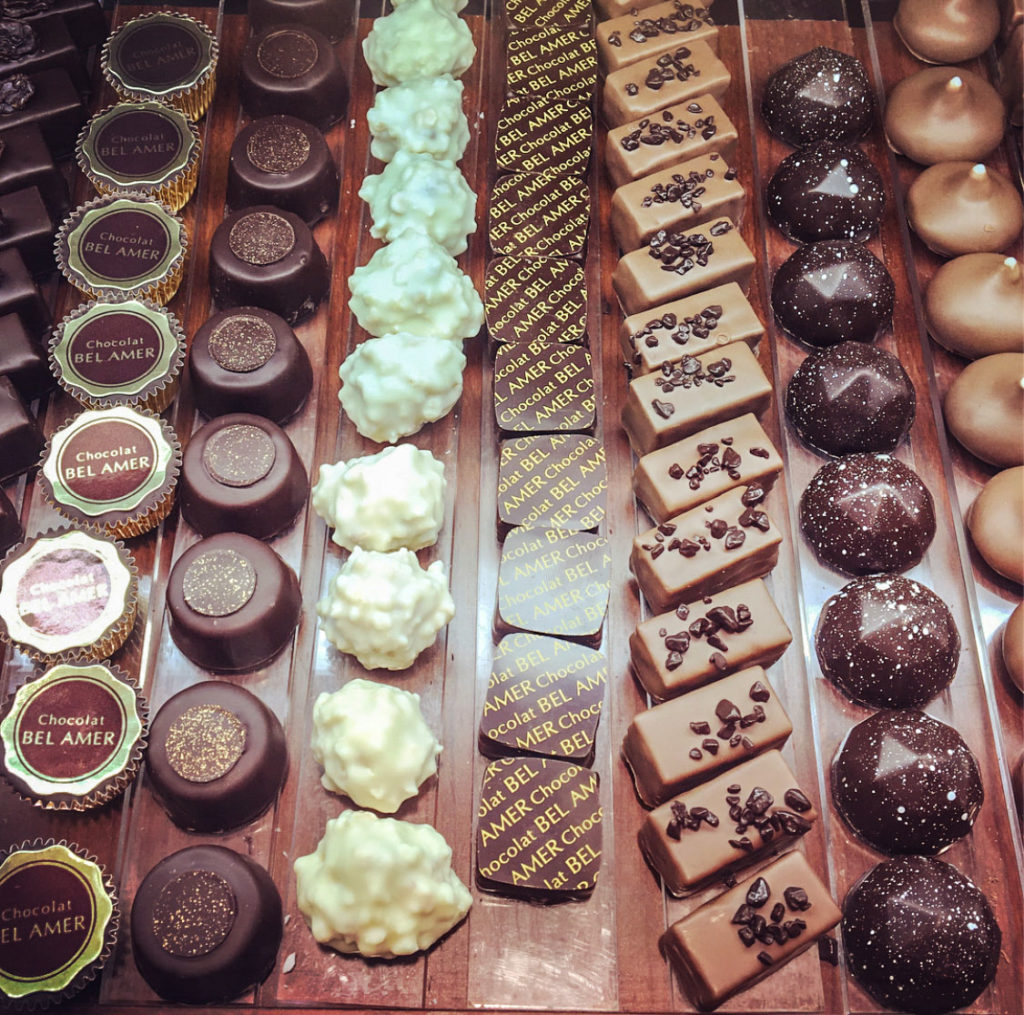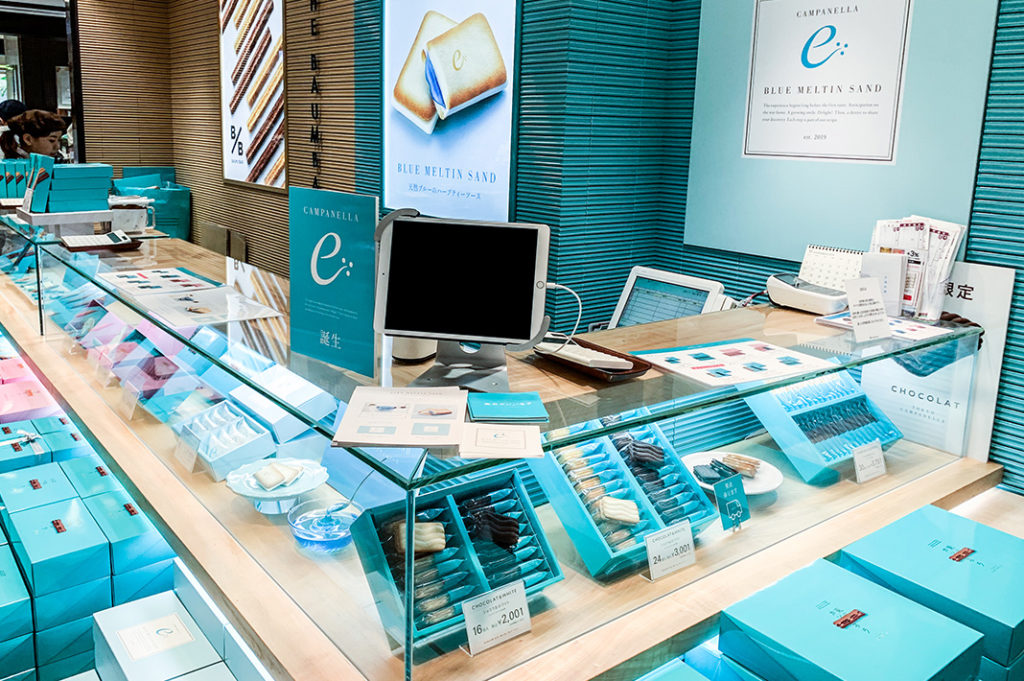 For the savoury folk, I have good news: there is also an insane amount of prepared food, too. Salty, creamy, fried, steamed…they have it all.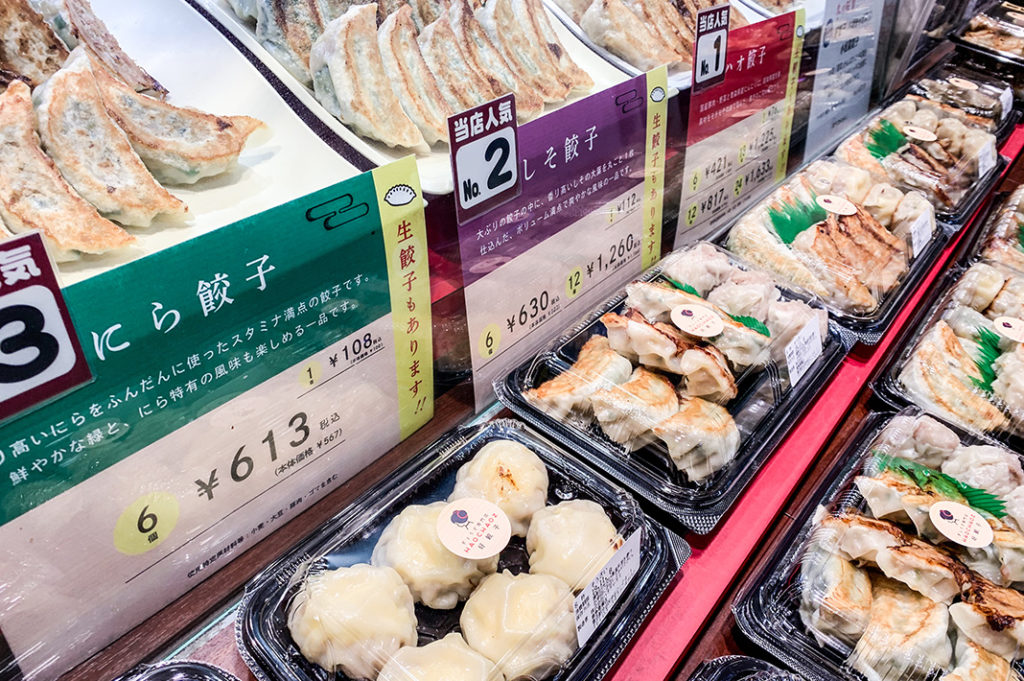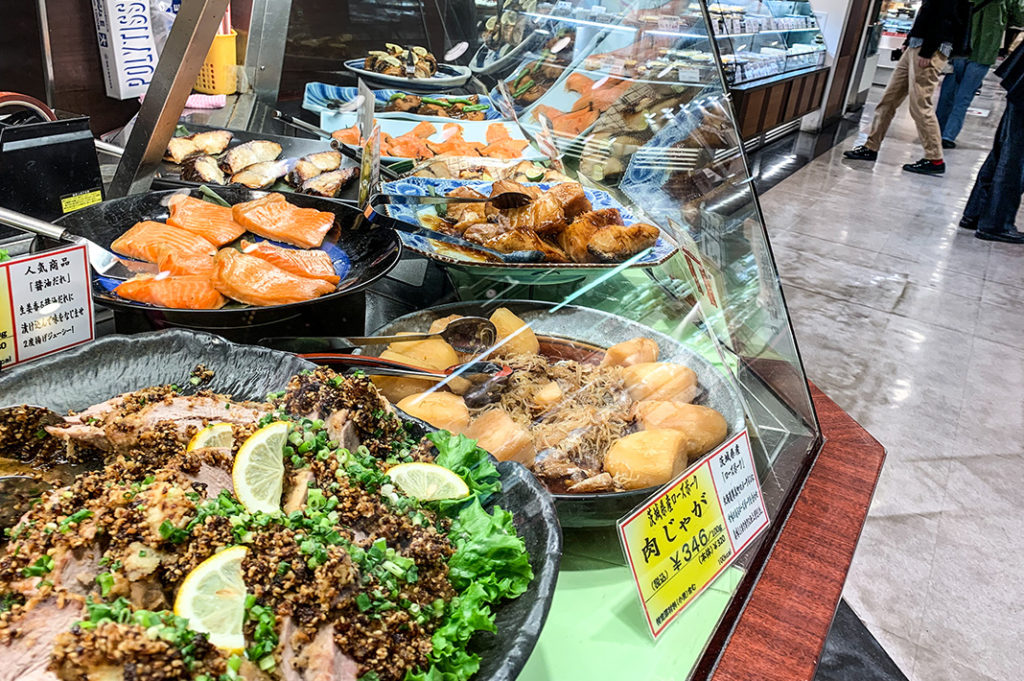 Grab something quick for lunch or a few different somethings to create a banquet at home for dinner. Gyoza, croquettes, salads, grilled fish, bento boxes, sandwiches, sushi, tempura, banh mi, roast chicken…the list goes on. I'm getting hungry just thinking about it.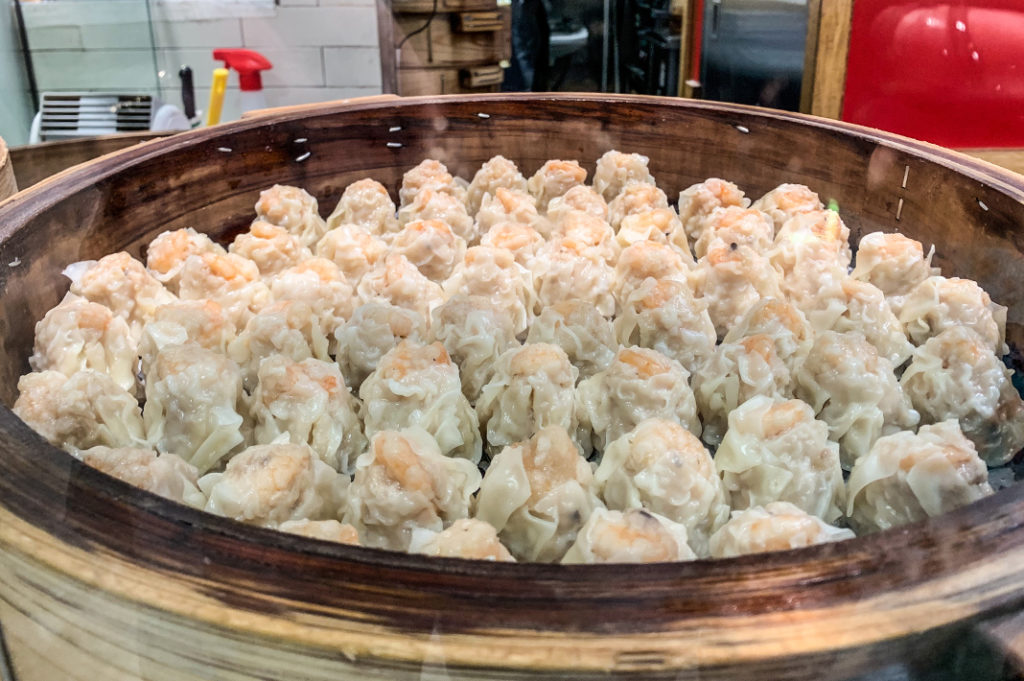 You don't have to be hungry to enjoy the Food Show—though you'll probably develop an appetite —as some of the stalls also offer entertainment. You can watch taiyaki being cooked, sushi being rolled or trays of steaming dumplings whizzing by.
Eating in
If you are looking to eat, it's certainly possible. There are a couple of stores with a few stools for patrons, but the commonly done thing is to stand and eat. Pick up your desired snack (which will usually come with utensils) and head over to the 'Shibuya Stand' eating area.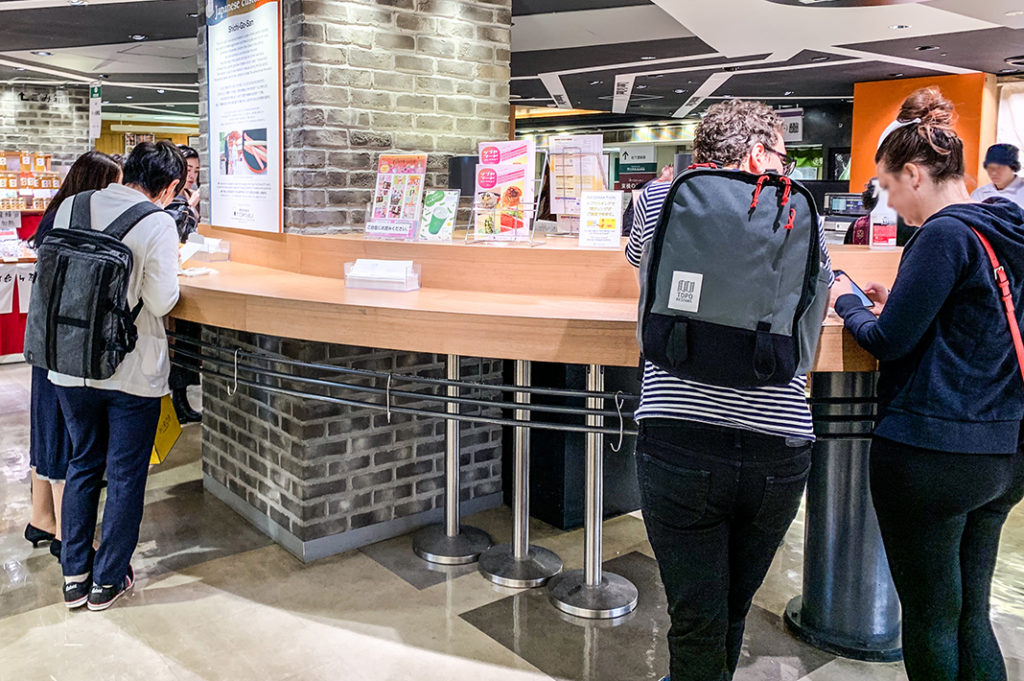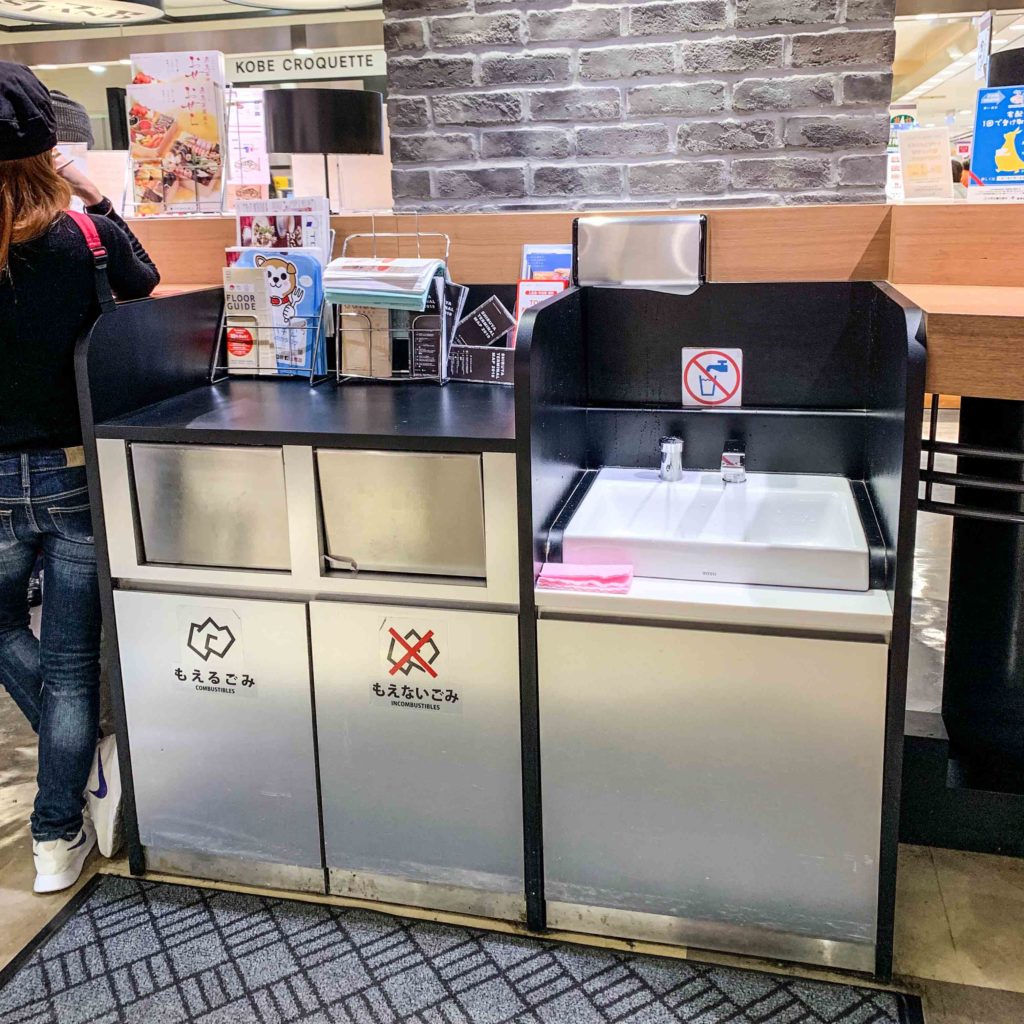 You'll find a standing counter complete with bag hooks, napkins, rubbish bins and even a hand-washing station; it's everything you need to power down some gyoza and get back on the road.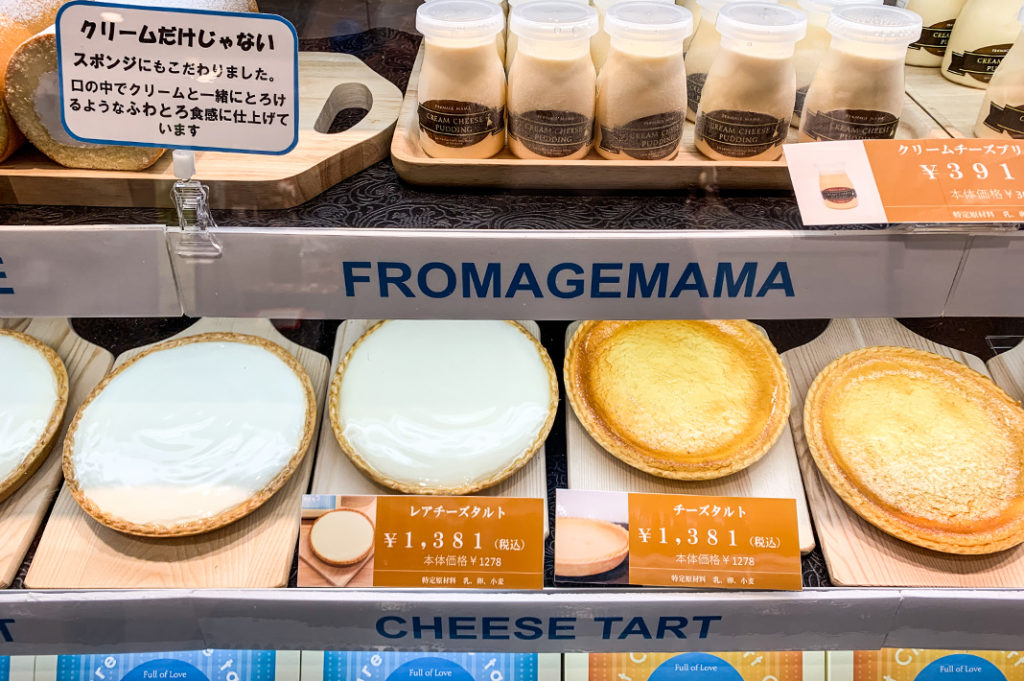 With the wide variety, tantalising displays and the exxy price tags, you'll be lucky to get out with your wallet unscathed. I did say it was a dangerous place, didn't I? But a visit to Tokyu Food Show is worth it, even just to see what's on display and realise your new found love of depachika.
Accessing Tokyu Food Show
Finding your way from within Shibuya Station is possible, but potentially tricky depending on what train line you arrive on. It's located near the East Exit as well as the Hachiko Exit. If you spot way-finding signage for Tokyu Department Store or Food Show, follow it. If you find yourself outside at Hachiko Square (exit A8), say a quick hello to the good boy before taking the stairs down.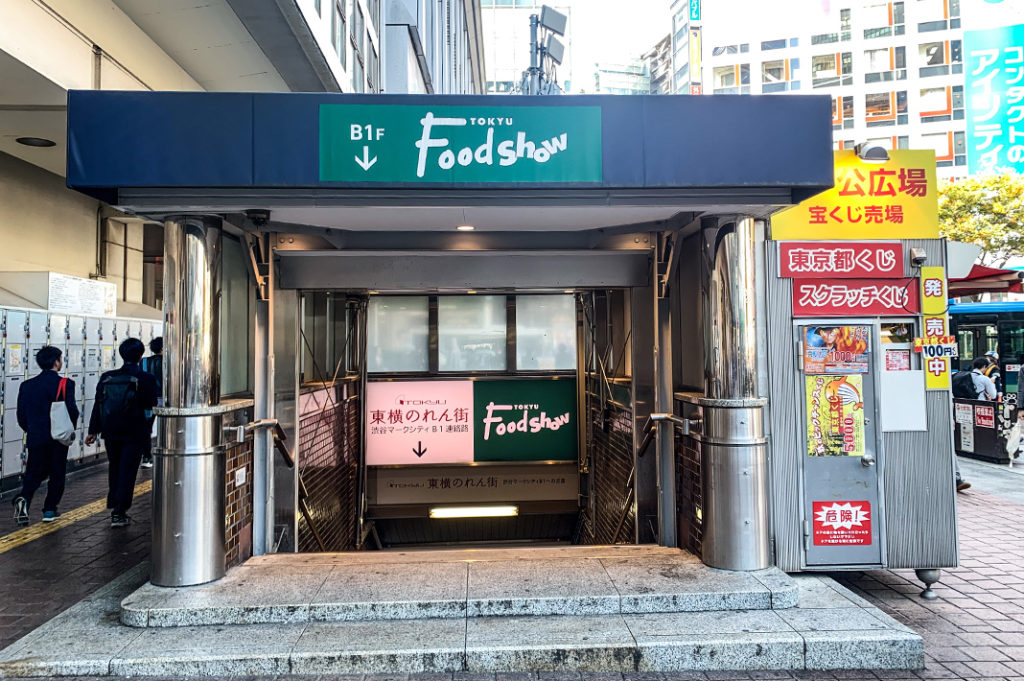 Name: Tokyu Food Show
Address: Beneath Shibuya Station (map link)
Open: 11:00am until 9:00pm
URL: click here for Japanese website
Post by Japan Journeys.