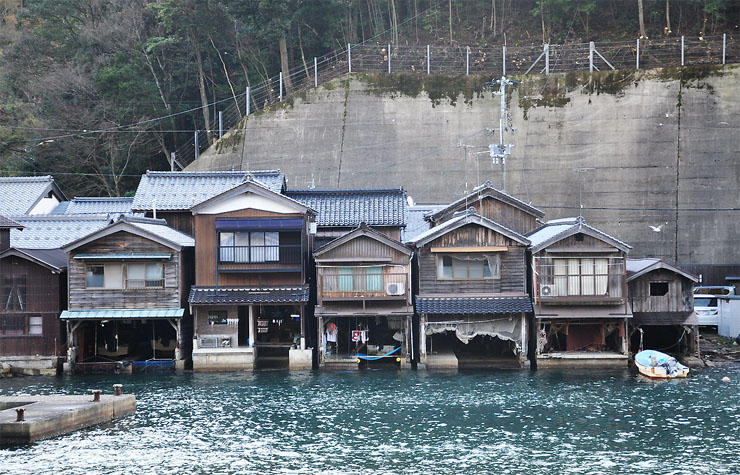 The town of Ine is located approximately 130km north of Kyoto, on the coast of the Sea of Japan. Due to its seaside location, fishing and seafood have long been part of the history of the area.
Since the 1700's, local fisherman have built their wooden, thatched-roof homes right on the water. The bottom floor acts as a boat garage come workshop with the living quarters above. This design made the morning commute as simple as heading downstairs. Amazingly, these 'funaya' traditional homes still remain to this day. Visitors can see all 230 of them dotted along the 5km stretch of coast, some as private residences and others converted to accommodation.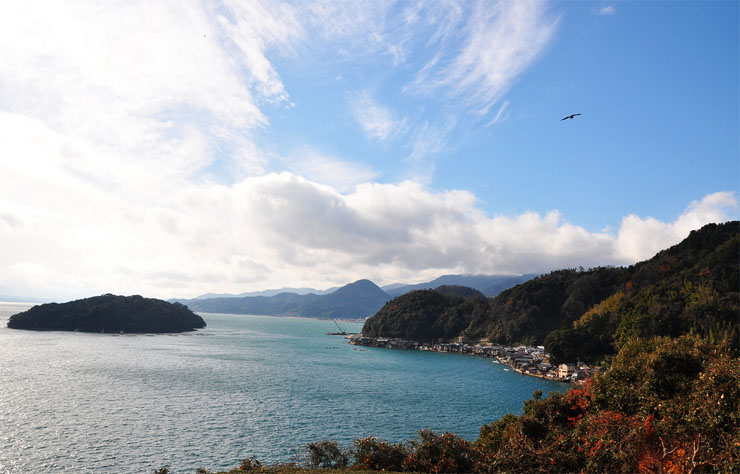 A unique place to visit
The pristine landscape and unique traditional architecture of Ine set it apart from any other location in Japan. For this reason, it has been designated as a 'Group of Traditional Buildings' by the government–a historic preservation category to protect beautiful and unique places such as these.  
Despite the government seal of approval, Ine is not widely known as a domestic travel option among Japanese. It seems more foreign tourists come across it when researching short trips from Kyoto, Osaka or Kobe.
And while Ine is still very much about fishing and seafood, it has a lot to offer sightseers. The cycling or walking tours, sightseeing boats and fishing charters allow you to explore the shrines, mountains, and waters of this great little spot.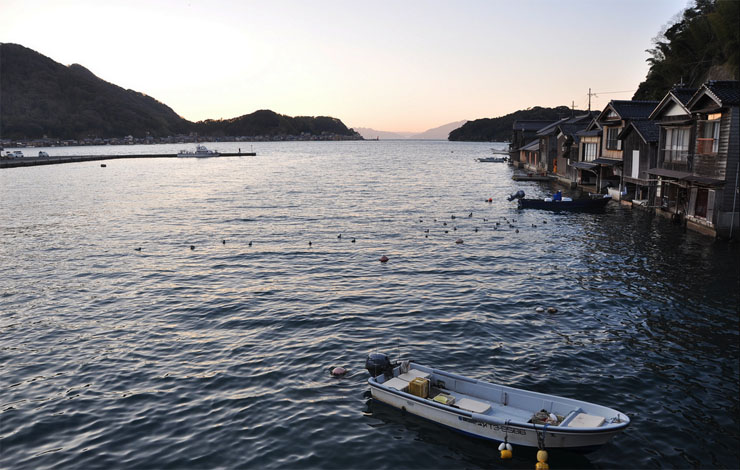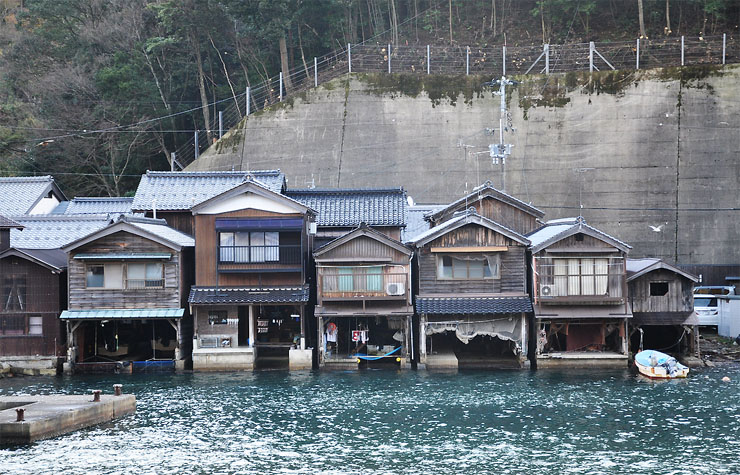 Stay in a fisherman's house, funaya
If you plan to stay overnight, the renovated funaya lodgings by the sea are an absolute must. There's no better way to soak in the history of the area than by sleeping like a local. Some of these lodgings actually allow you to fish directly from your window. Since they have an ocean view, all you have to do is drop your hook and line down to enjoy some fishing. Of course, if you've got the energy to fish, you may as well step outside to fish the standard way, too.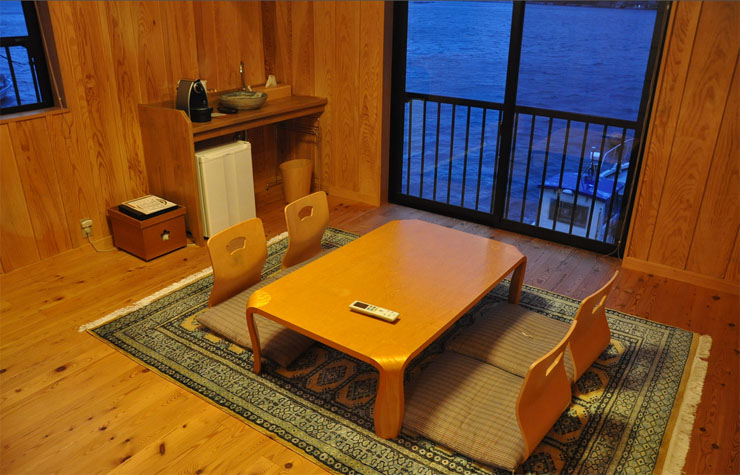 How to get to Ine Village
Ine is a two and a half-hour drive from Kyoto and Osaka—far enough away to feel like a getaway. This slice of Kyoto countryside can be done as a day trip from Kyoto.  
Like most places in Japan, it can also be accessed by public transport. From Kyoto Station, you could get a highway bus to Amanohashidate station, then transfer to a local bus.
You could also take the JR Hashidate train from Kyoto Station to Miyuza Station and transfer to a local bus.

The local bus (Tango-sea-land transportation) takes approximately 1 hour from both Amanohashidate or Miyazu Station. At the time of writing, bus fares are around 400 yen from these stations to Ine town. You can stay on the bus to go around to the scenic spots, or jump off early and stroll the coast.  
If you're looking for a quiet, seaside getaway while in Japan, look no further than Ine. Guaranteed relaxation awaits you there in the Kyoto countryside.
More information about attractions and accommodation can be found on the Ine Tourist Information website.
Post by Japan Journeys.