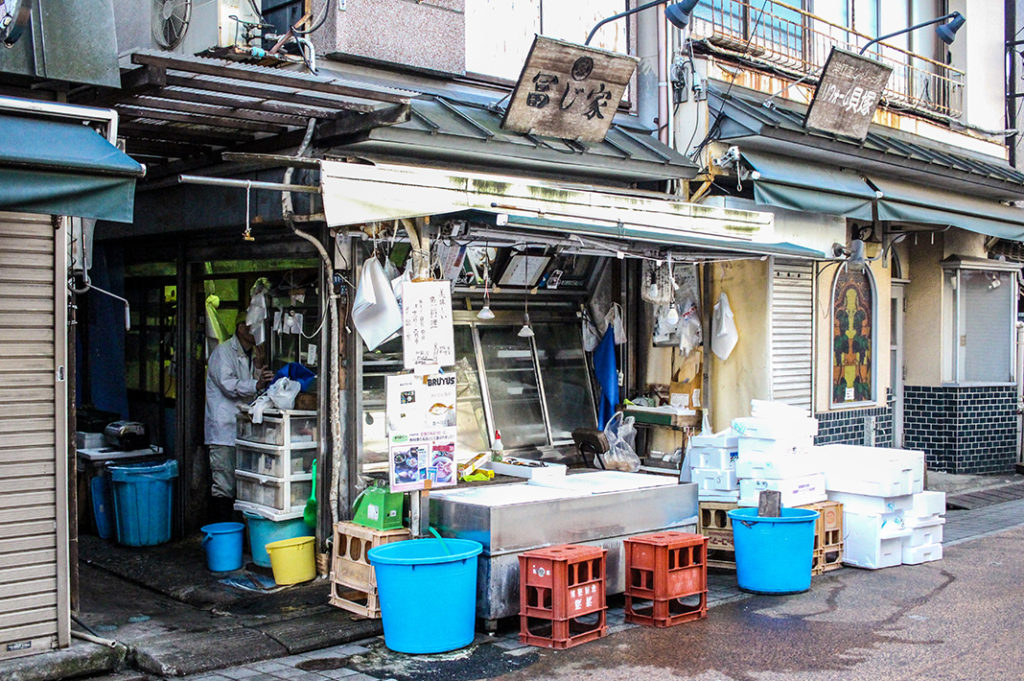 After an early morning photo shoot at Nezu Shrine, I make my way to Yanaka Ginza, the traditional shopping street at the core of the Yanaka neighbourhood. Soft sunlight kisses my face as I navigate the residential backstreets, nodding to people putting out their rubbish, weaving by schoolchildren and office workers on their way to the station. When I arrive at Yanaka Ginza, things are sleepy. A woman sweeps in front of her store while a fishmonger hoses down his equipment, sending a trickle of water to the drain. For a city that comes alive at night, it's sure nice to see Tokyo waking up.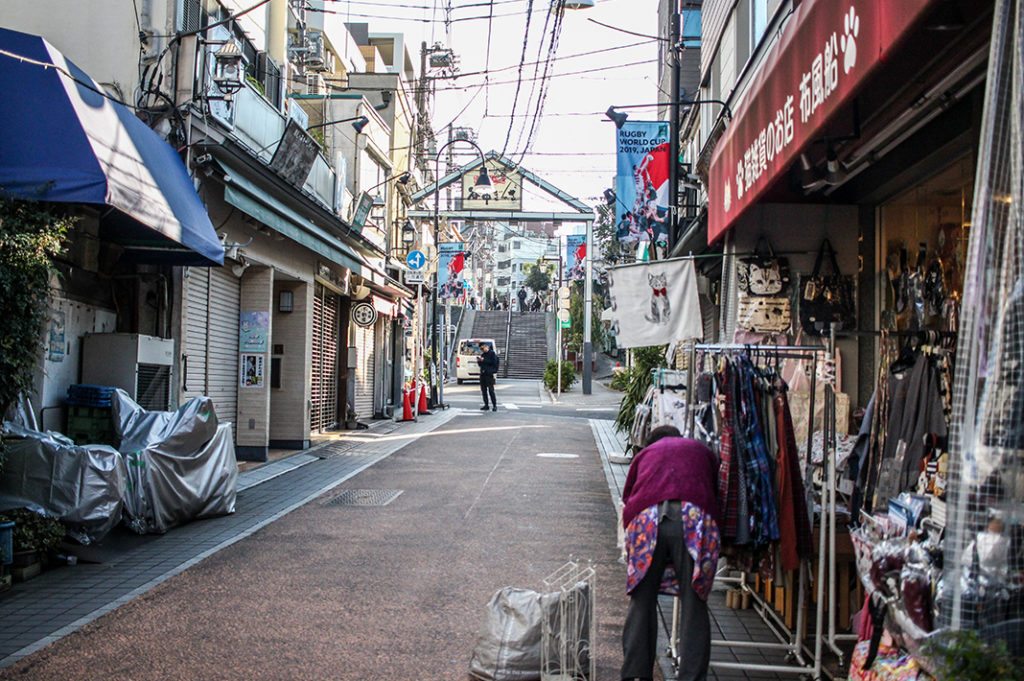 Shotengai and Shitamachi
The Yanaka Ginza shopping street, or shotengai, is the main vein of Yanaka. In the past, these shopping streets were the lifeline of a neighbourhood, but with advancements in things like transport and online shopping, many have been left behind by the city. Thankfully, Yanaka Ginza has a team of people working to preserve its history and promote it as a tourist attraction.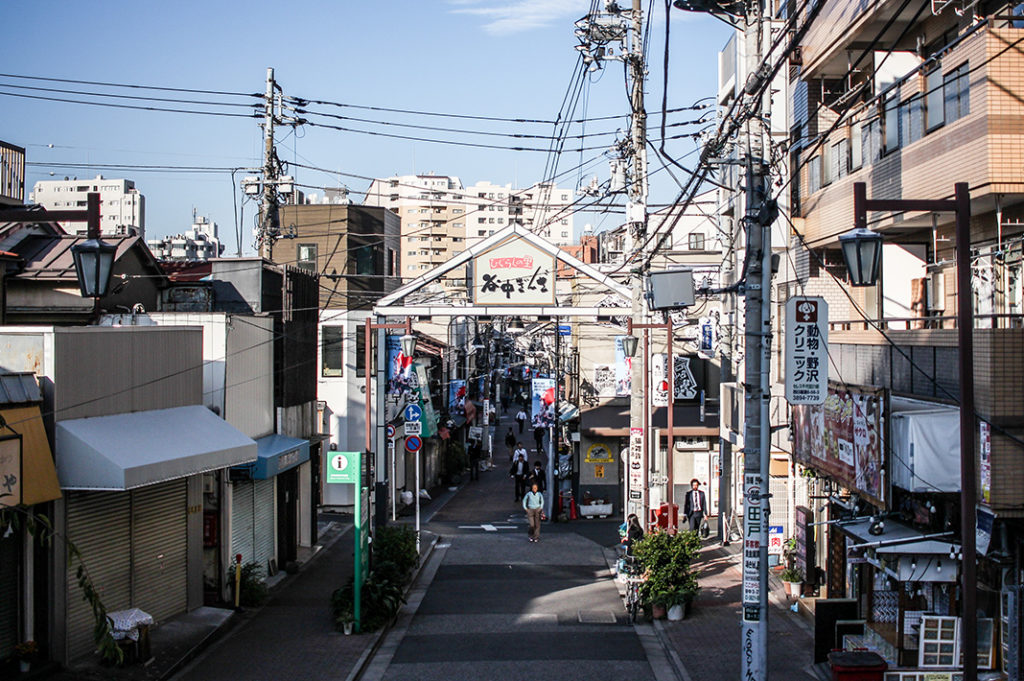 With a nostalgic 1950s aesthetic, Yanaka is what's known as a 'shitamachi', or downtown, neighbourhood. Traditionally, these were lower class or working-class areas. While they're first and foremost an operational neighbourhood, their nostalgic Showa Era (1926-1989) atmosphere makes them attractive for domestic and international tourists alike. Yanaka is one of Tokyo's popular shitamachi, attracting 10,000 people on weekdays and over 14,000 on weekends. If you're interested in the history of shitamachi neighbourhoods, find out more at the Shitamachi Museum or Edo-Tokyo Museum. 
Yanaka Ginza: a local affair
At just 170 meters long, Yanaka Ginza is home to around 60 stores selling everything from fish, meat and vegetables to sake, clothes, kimono, pottery and tea. Some of these shops have been operating for decades, and many contain daily essentials for the local residents. As such, it's important to remember to be respectful of others here, as it's not just for tourists.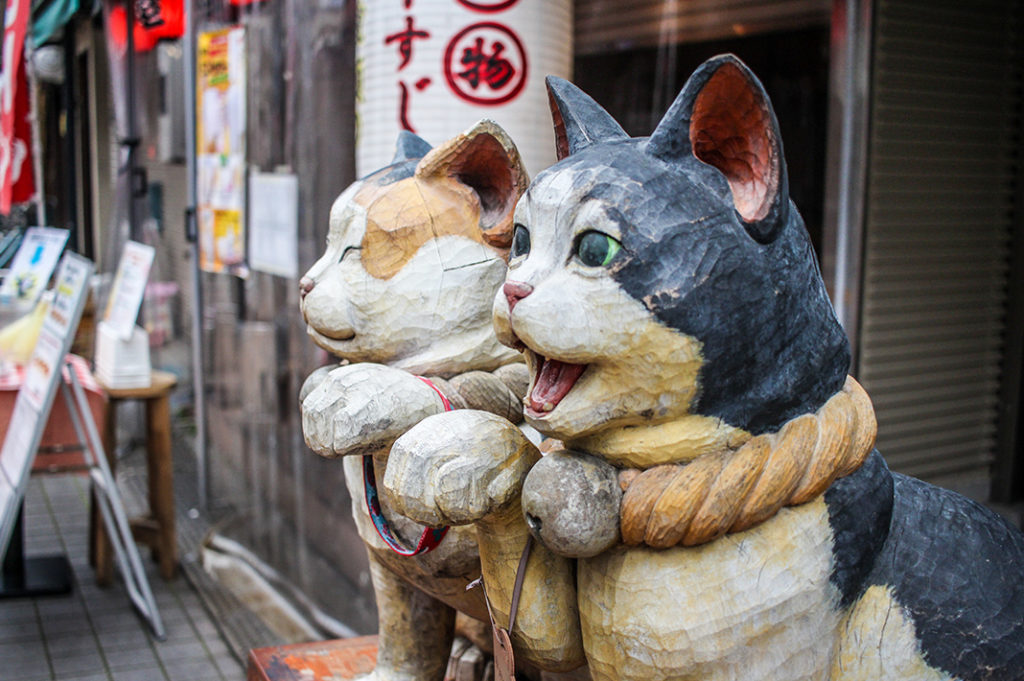 Yanaka's Cats
Speaking of locals, make sure to keep an eye out for the four-legged residents, the cats of Yanaka that you can find sleeping here and there. This area has become synonymous with cats so you'll find plenty of feline-related food and paraphernalia all along the Yanaka Ginza.
A sense of community
I spend a while exploring the neighbourhood and nearby cemetery and return to find Yanaka Ginza in full swing. Locals weave through laden with groceries while couples on dates stand before the menus of prospective lunch spots. Though it's bustling with people, many of them tourists, Yanaka Ginza retains a strong sense of community. The shop owners seem to know one another as well as many of their customers. I follow along behind a man who, seated on his bicycle, uses his tip-toes to slowly inch through the crowd. In the span of one minute, he greets five people he knows. I can't picture these kinds of interactions taking place in the more densely populated retail areas of Tokyo.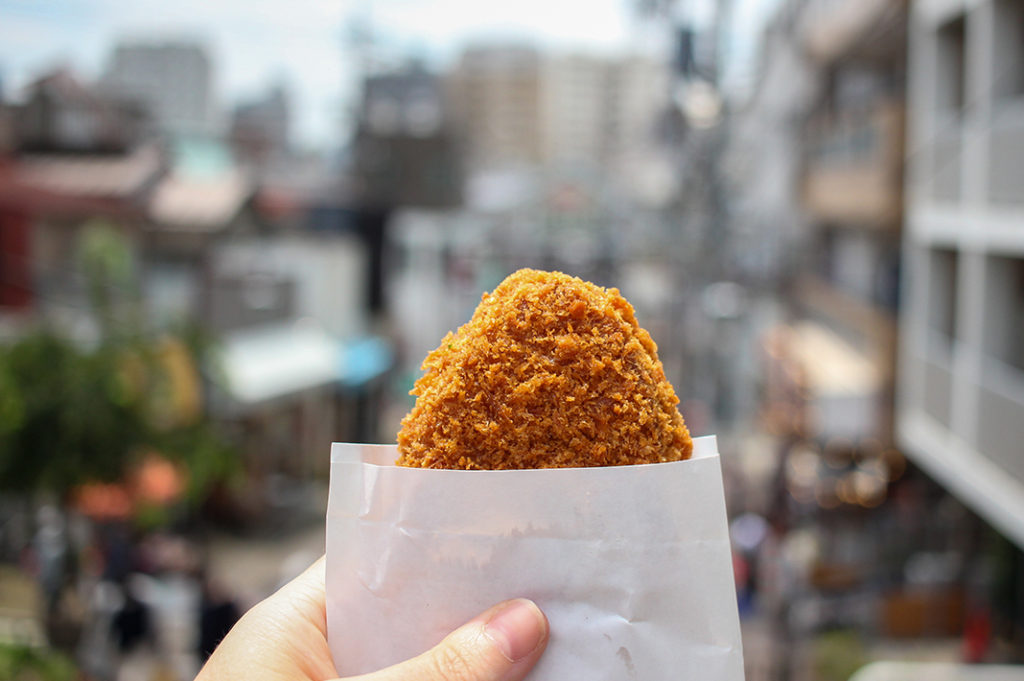 Food along Yanaka Ginza
Shotengai aren't just for shopping, there are usually plenty of dining opportunities, too. Here on Yanaka Ginza, you can find everything from soba to Turkish food. However, if you're just after a quick snack, there are plenty of small bites available. Try Maneki-ya for lucky cat-shaped taiyaki, Suzuki for their famous croquettes, or the cat tail-shaped doughnuts from Shippoya. One of the great things about shotengai is that the prices can often be as retro as the facades; you're sure to spot a few bargains in the neighbourhood.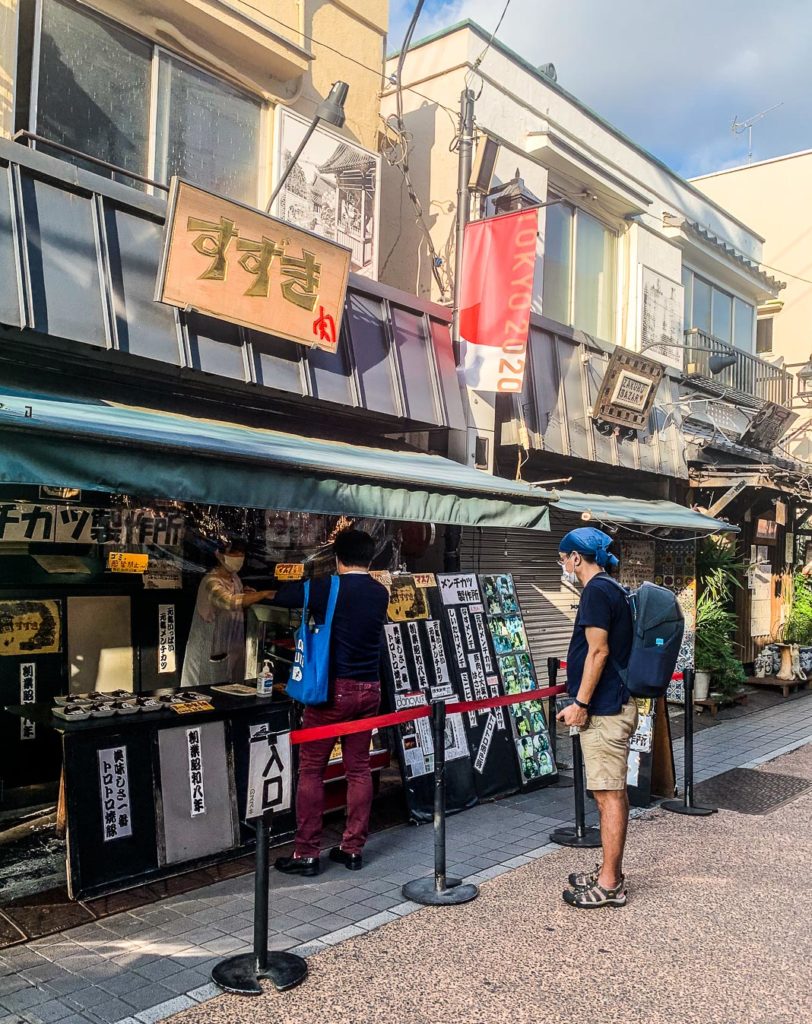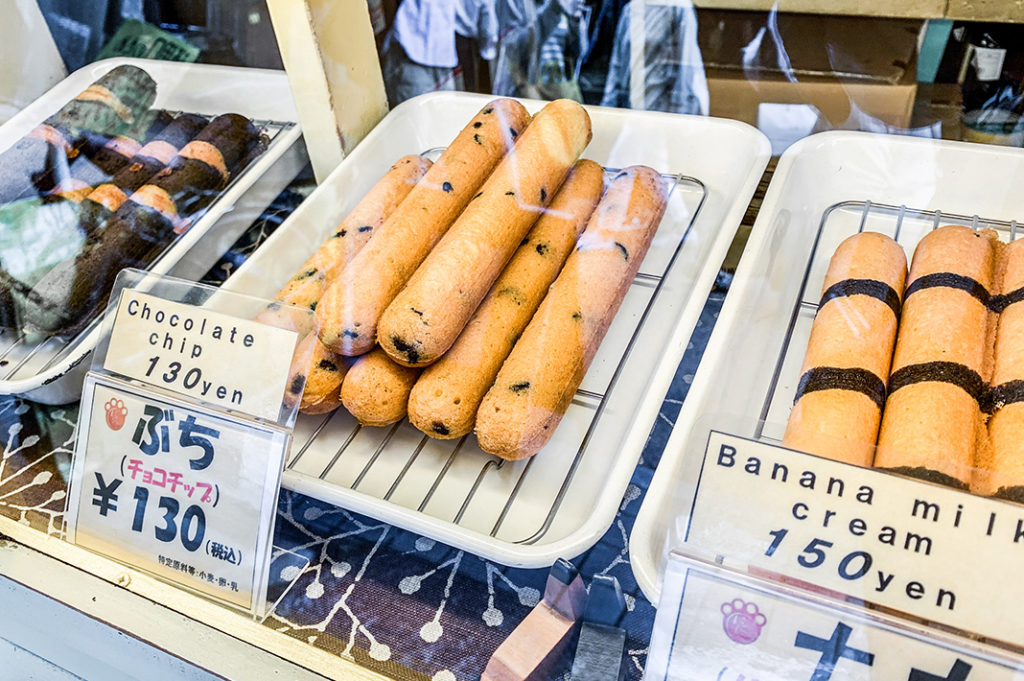 Looking for something a little different from the above, I pop down an alley for some takoyaki at Yanaka Takobo. Sitting in the alley benches, I watch the people flow by on the shotengai as a cute puppy stares up at me blowing on my dangerously hot snack.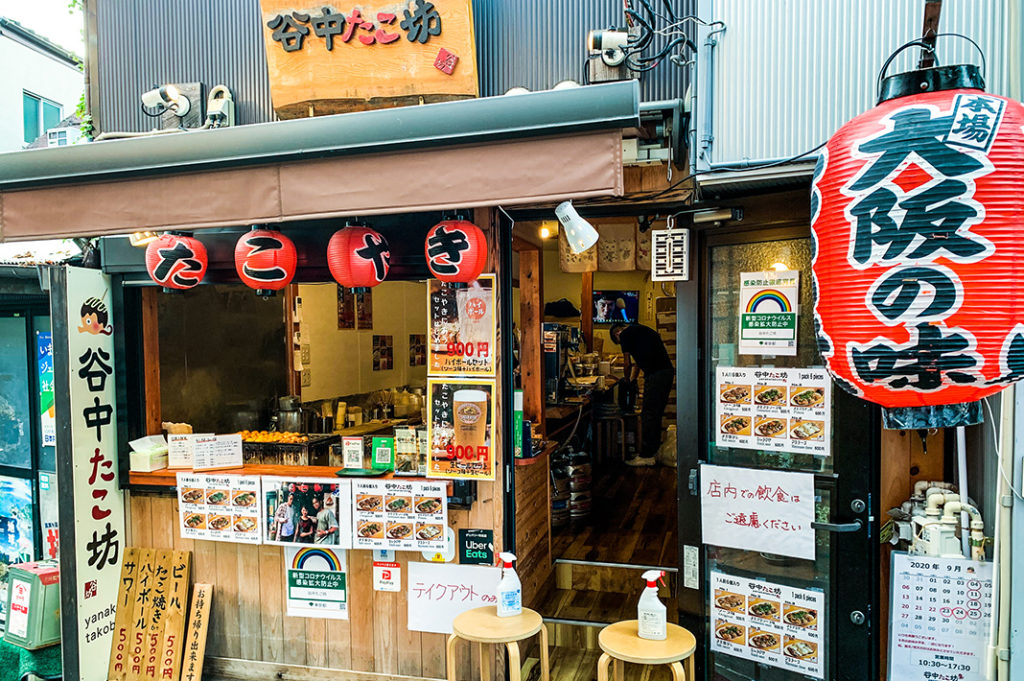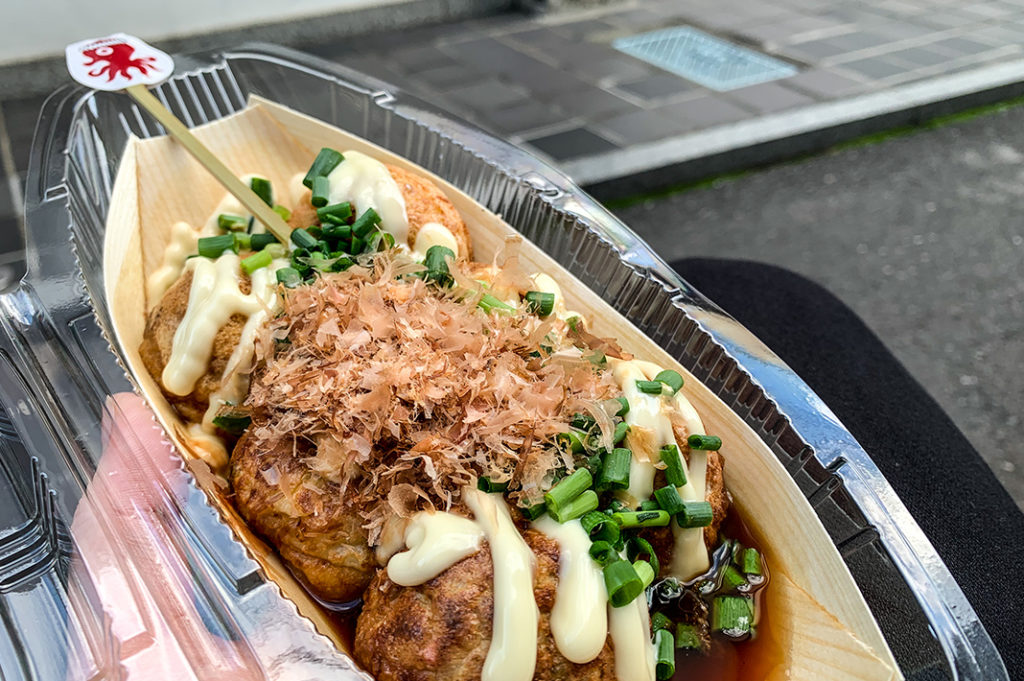 Yuyake Dandan Staircase
At the eastern end of Yanaka Ginza is the Yuyake Dandan, part-in-parcel with the shopping area. This staircase is a well-known meeting spot and a great vantage point for looking down on the shopping street; this is particularly cool when there's an event taking place, of which there are many throughout the year.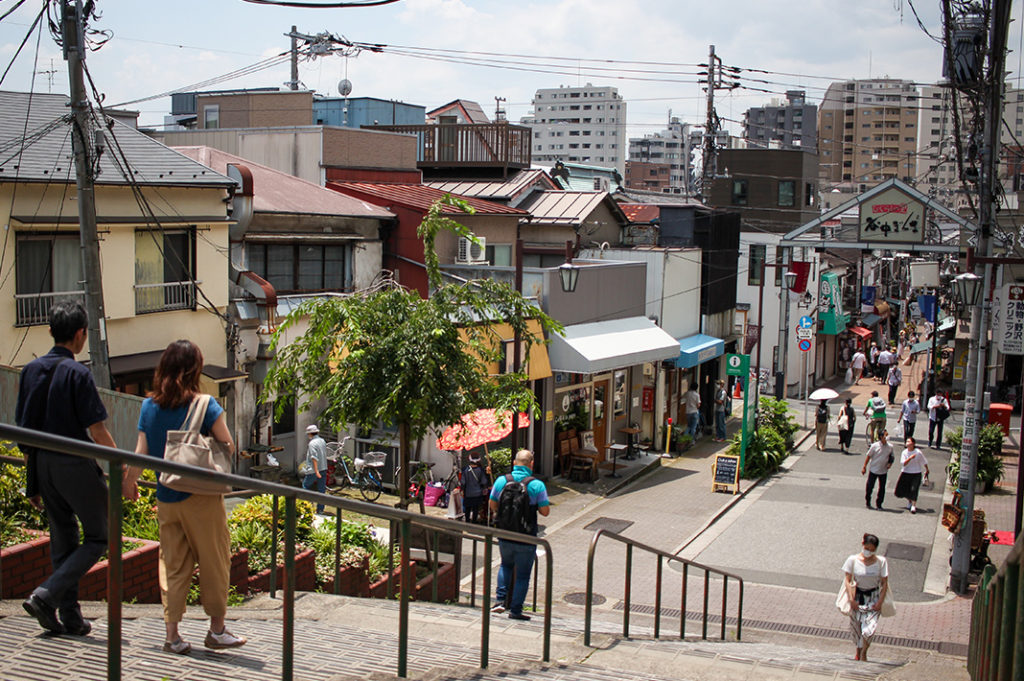 Of course, you can't come all the way to Yanaka without exploring further than the Ginza! There are plenty of historic shops to browse, cat-themed sights to see and even a craft beer hall. Check out our other articles for things to do in Yanaka and the surrounding area.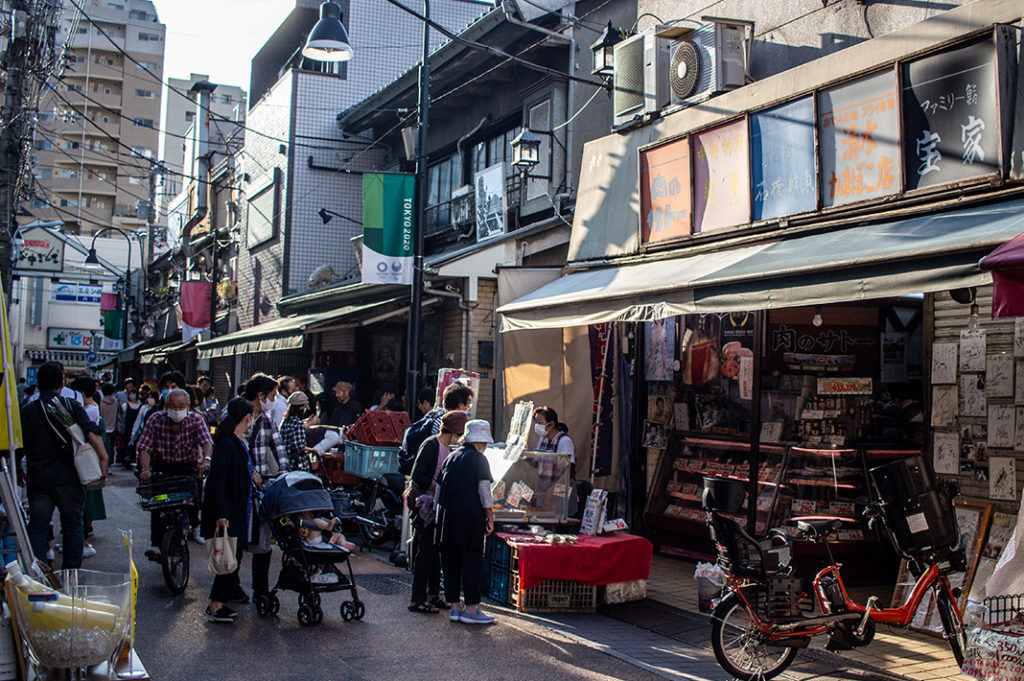 When it's time to head back home, I make my final journey along Yanaka Ginza towards Sendagi station. It's around 4:00 pm, the sun is low and the atmosphere of the street has shifted again. A crowd has gathered outside of Echigoya Honten liquor store, huddled around makeshift standing tables made from plastic drink crates. Everyone is merry, the conversation is spirited and they command looks from all the passersby. If there was any room, and if I wasn't so wiped, I would have joined them, but I decide to work that into my plan the next time I visit the charming Yanaka Ginza.
Getting there
Yanaka Ginza is a 5 minutes walk from JR Nippori Station which is serviced by the Yamanote Line, Joban Line, Toei Line and private railway Keisei Line. It's also a 5-minute walk from Sendagi Station on the Chiyoda Subway Line.
Post by Japan Journeys.