Ah, Shizuoka. Rolling hectares of tea crops, vast lakes, rushing rivers, stretching coastlines and jaw dropping views of Mount Fuji. It's hard to believe this nature-lover's paradise is only an hour from the hustle and bustle of Tokyo. Shizuoka City, the capital of Shizuoka Prefecture, has deep roots in Shogunate Japan. Echoes of samurai and the ruling Tokugawa Clan still remain in the historic buildings around town and in the depths of the pond and gardens at Fugetsuro. A former Tokugawa residence, Fugetsuro is widely believed to be the most beautiful Japanese garden in all of Shizuoka. Join us as we visit for a stroll and enjoy some exquisite kaiseki cuisine.
Shizuoka and Shogun
The history of Shizuoka City dates back quite far. Centred around the impregnable Sunpu Castle, it was a prosperous town during the Edo Period with strong associations to the legendary Tokugawa Family. In fact, Ieyasu Tokugawa, the first ever shogun, spent both his early and later years there. A couple of hundred years and a few generations later, the very last Tokugawa family member, Yoshinobu Tokugawa, also chose Shizuoka for a peaceful retirement. Yoshinobu was only 31 years old when he moved there at the end of his family's reign. He spent his days immersed in various interests such as hunting, fishing, photography and Noh recitals.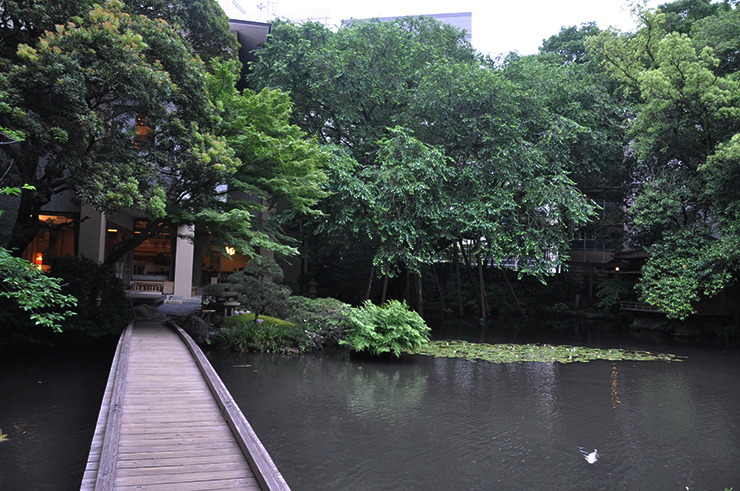 Fugetsuro, a historically significant property
Fugetsuro is the lush property where Yoshinobu resided for the first twenty years of his retirement. The almost 7,000 square meter estate dates back over 150 years and is expertly design by Ogawa Jihei, Kyoto's best landscape gardener of the day. Designed in the circuit style, the garden surrounds a large pond and features rare imported plant varieties, a wooden bridge, stone lanterns, a teahouse, shrine and various other buildings. The cumulative effect is calming, to say the least. Despite being a five minute walk to JR Shizuoka Station, Fugetsuro is a shrouded sanctuary. Strolling the grounds, allow your mind to wander and feel the history of Japan's last shogun underfoot.
It was in 1890 that Fugetsuro became an historic property and has been well preserved (despite fire and other natural forces) ever since.
Feast Like Royals With Fugetsuro Kaiseki Cuisine
At Ukidono, the dining area of Fugetsuro, visitors can feast like royalty while surveying the grounds and contemplating the changing face of Japan.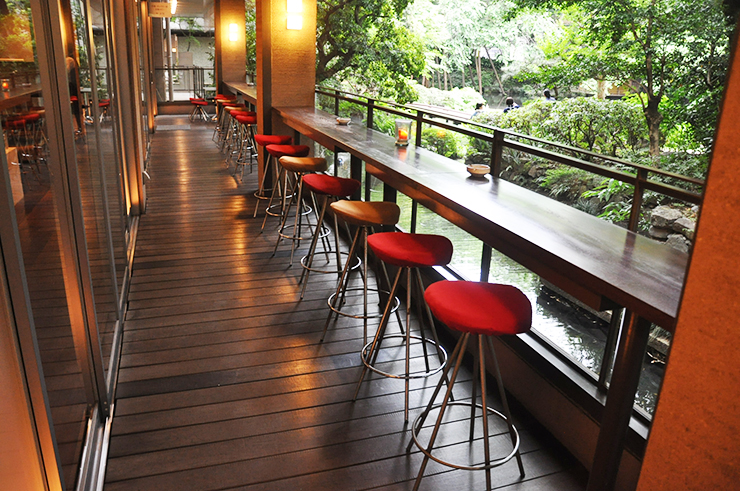 The menu is kaiseki cuisine, a traditional multi-course meal where each small dish is carefully prepared and beautifully arranged to express the seasons. It is not just a delicious meal, but a pleasure to the eye.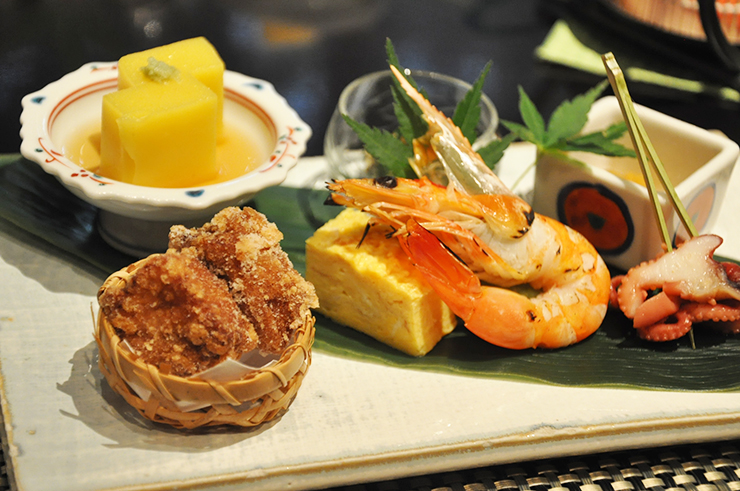 In addition to the food, Ukidono carry over 100 kinds of local sake. The on-staff sommelier can pair the enigmatic rice wine with any dish and to suit any taste. It is truly a decadent lunch worthy of a king…or a Tokugawan.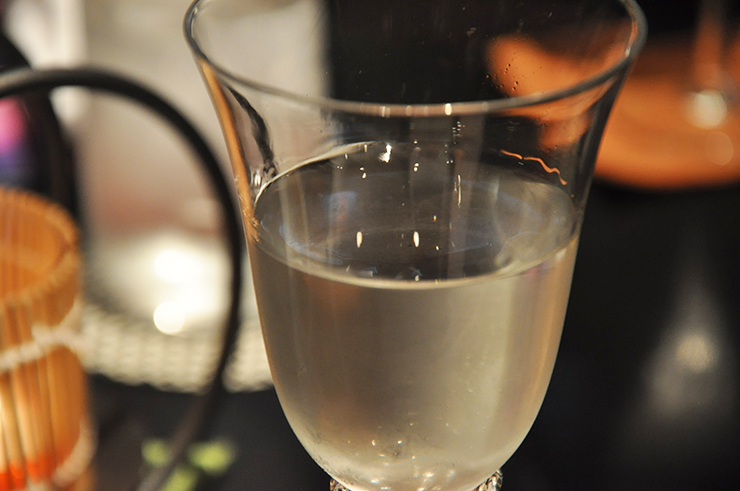 Getting there
By train
You can access Shizuoka from Tokyo in around 1.5 hours by bullet train. Fugetsuro is then a five to ten minute walk from JR Shizuoka Station (Tokaido Shinkansen or Tokaido Main Line).
By car
Shizuoka is around 2.5 hours drive from Tokyo. Fugetsuro is roughly 15 minutes from the Shizuoka Exit on the Tomei Expressway or 20 minutes from the Shin-Shizuoka Exit on the Shin-Tomei Expressway.
If you find yourself visiting this sophisticated garden, give thought to the last shogun of Japan. It serves as a reminder that despite natural disaster or the rise and fall of leaders, the world keeps on spinning and it's nice to take some quiet time to enjoy it.
Name: Fugetsuro, Shizuoka Kaiseki Restaurant
Address: 11-1 Koyamachi, Aoi-ku, Shizuoka-shi, Shizuoka
Open: 11:00 to 13:30 / 17:00 to 19:00
Open seven days per week
Web: Shizuoka City Tourism Website
Article by Japan Journeys.