The Umi No Hi festival is celebrated by decorating the beach of Odaiba Bay with paper lanterns. The event name itself is interesting as it plays on the same sound of hi, which means both lantern, as in "Lantern of the Sea," and day, as it falls on Marine Day, a Japanese national holiday on July 22nd.
In addition, the pictures looked pleasing—the perfect Insta opportunity. And, if you have to do it for the 'gram, then you have no choice but to go, right? The very suggestive night view of Odaiba and Tokyo Bay provided the perfect background to a small beach covered in multicoloured paper lanterns.
Another interesting feature of the festival was that it provided the perfect opportunity for people to take pictures in their beautiful yukatas.
If you are in town for Umi no Hi next year, even if the temperatures are stifling, we highly recommend going to this event. It will give you a slightly different view of Odaiba Bay and Tokyo summer festivities.
(You can read the rest of this article at this link. This article was first published on July 24, 2018, on JAPAN Forward, who aim to reveal the true face of Japan to the English speaking world in areas ranging from politics to sports and pop culture.)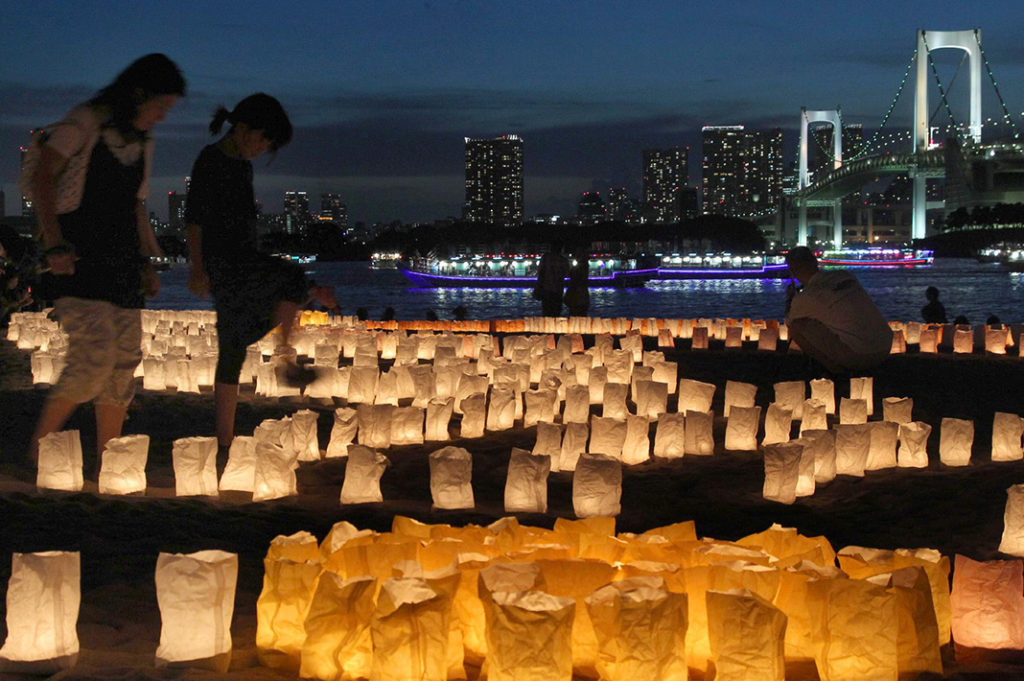 Name: Umi no Hi Festival, Odaiba, Tokyo
When: July 22 (Marine Day)
Click here to view our other articles.