While much ado is made about Japan's cherry blossom season, winter-weary travellers should also consider Tokyo's magnificent plum blossom season. With blossoms opening throughout February and lingering until early March, it offers all of the festivals, springtime splendour, and photo-ops that cherry blossom season does, without the massive crowds. While there are many places to view them, Hanegi Park is at the top of my list.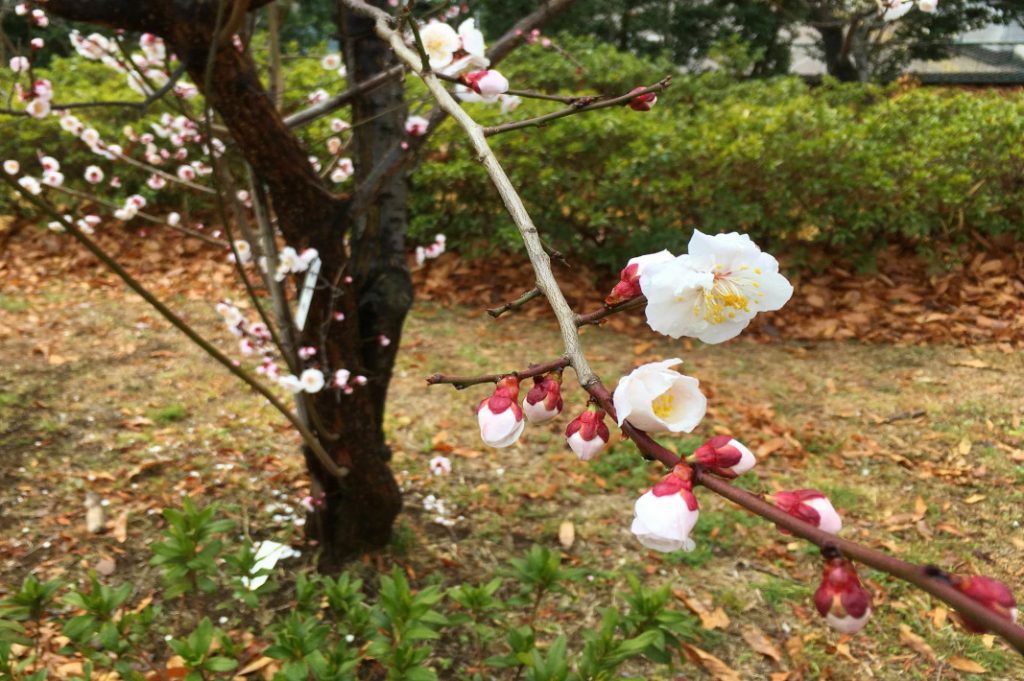 Plum Blossoms vs. Cherry Blossoms: Well, what's the difference?
Despite endless cases of mistaken identity, there are some key differences between plum and cherry blossoms—most notably, smell. Plum blossoms give off a lush, lovely scent, which many people associate with their later-blooming counterparts. Perhaps this confusion springs from over-enthusiastic marketing teams; we'll never really know. Regardless, it's likely that you'll smell plum blossoms well before you spot them. On the other hand, cherry blossoms give off only a very faint scent, even if you've leaned in very, very close to them. Next, take a close look at the petals. Plum petals have smooth edges, while cherry petals have a singular, tell-tale notch in the centre. Still uncertain? Check the tree's bark. Is it light with horizontal lines? Probably cherry. Is it unlined and dark? Well, you're likely staring at a plum tree.
Finally, consider the time of year. Plum blossoms first open at the start of February and linger until late March. Meanwhile, cherry blossoms bloom just as March draws to a close, stay open throughout April, and usually peter out in mid-May. Sometimes, the seasons overlap, and it can feel like every corner of Tokyo is gloriously, wonderfully in bloom.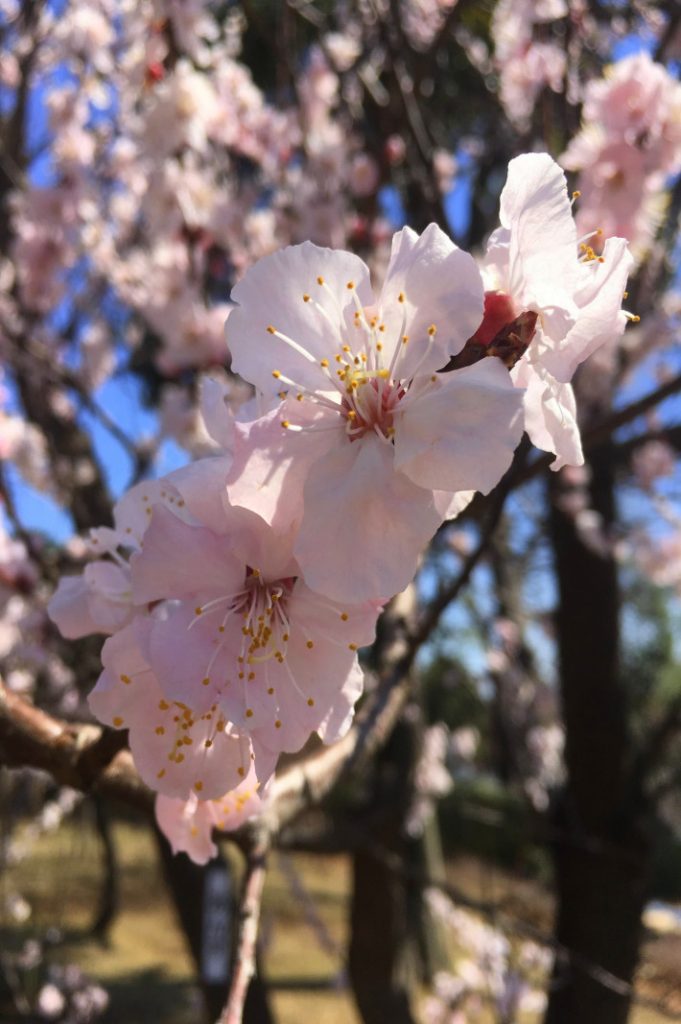 Where to See Plum Blossoms
Tokyo is awash with great spots to see the plum blossoms, popular sites include the Yushima Tenjin shrine, the tranquil Koishikawa Korakuen garden and lovely Shiba Park. However, Setagaya Ward's Hanegi Park, which is home to over 650 plum trees, earns the first-place title. Moreover, Hanegi Park is easily accessible from Umegaoka Station, which translates fittingly to "plum tree hill". Alternatively, if you've been diving into the second-hand clothing stores and trendy restaurants of Shimokitazawa, a pleasant walking path connects Shimokitazawa to Umegaoka Station. Head south from Shimokitzawa station until you hit a small river lined with trees, benches, local art projects and wildlife (turtles, heron, and even koi are common sights) and follow the path west for 30 minutes until you reach Umegaoka Station.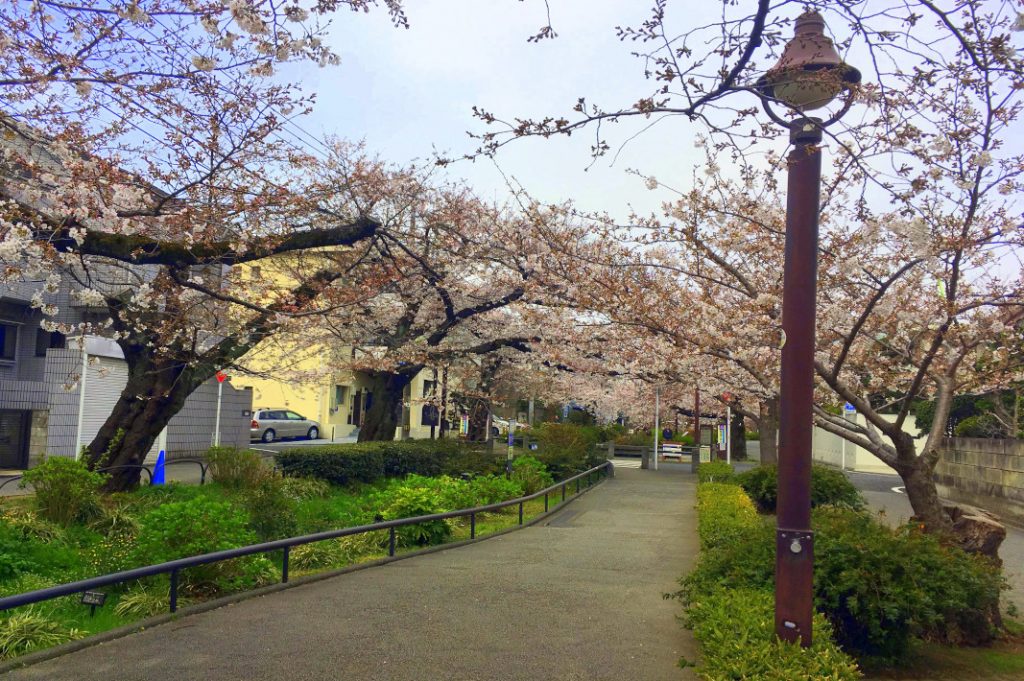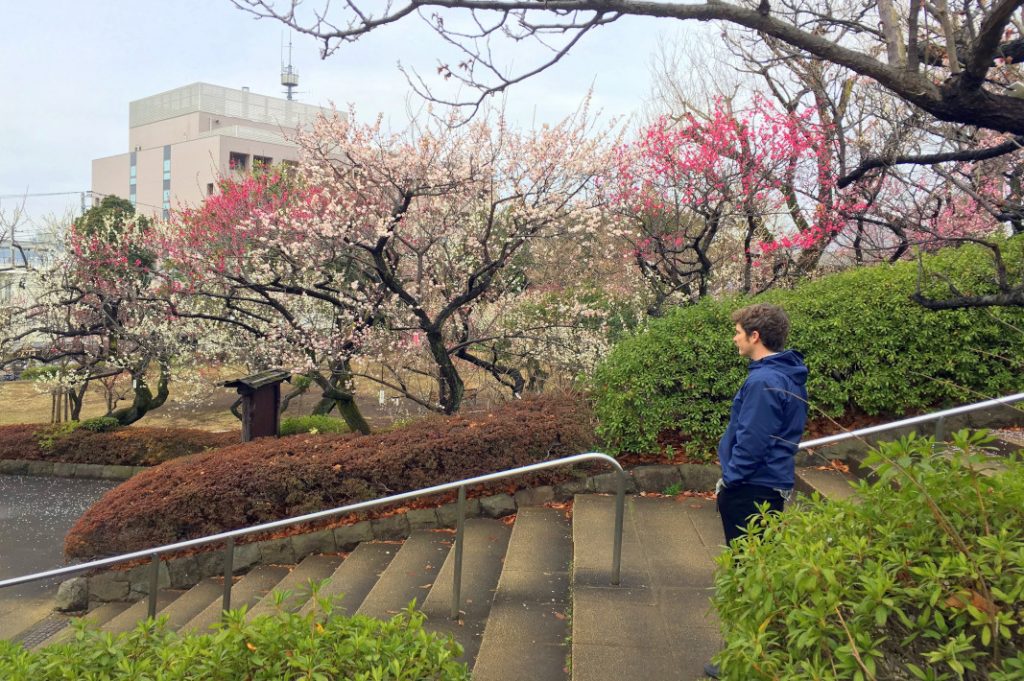 Plum Festivals
To the great joy of Tokyo revellers, the start of plum blossom season also means the start of plum blossom festivals. Hanegi Park's festival is in full swing during most February weekends. Here, vendors offer plum-themed food, treats and trinkets for sale. If you're lucky, you might also catch one of the special performances that frequently take place during the festival. To add to the fun, the opening blossoms also mark the start of hanami season, a Japanese practice of getting happily drunk while picnicking under the blossoms with friends, family and even coworkers. Stock up on umeshu (sweet plum wine), plum daifuku (rice cakes with a sweetly-sour filling), and umeboshi (salty-sour pickled plums that pair well with sake). Then, grab some friends, lay out a picnic blanket and let the gentle, blossom-laden breezes wash your worries away.
Name: Hanegi Park
Address: 4-38-52 Daita, Setagaya-ku, Tokyo
URL: here
Post by Japan Journeys.